Halloween season is just around the corner, and whether you are planning to dress up, dress up your precious little one, go trick or treating, throw a Halloween party, or just decorate your home and have a Halloween night in with the family, it is about time to start getting out your arts & crafts kit and start on some Halloween-themed projects with your little ones to get them in the Halloween spirit.
The easiest and best way to get your children excited about Halloween without spooking them too much is by throwing together some fun Halloween decorations that are easy enough for your kids to participate in.
In the following list, you will find some fun and easy DIY Halloween decoration ideas perfect for getting your house ready for the spooky season of the year as well as getting your little ones more excited for taking a part of the preparation process.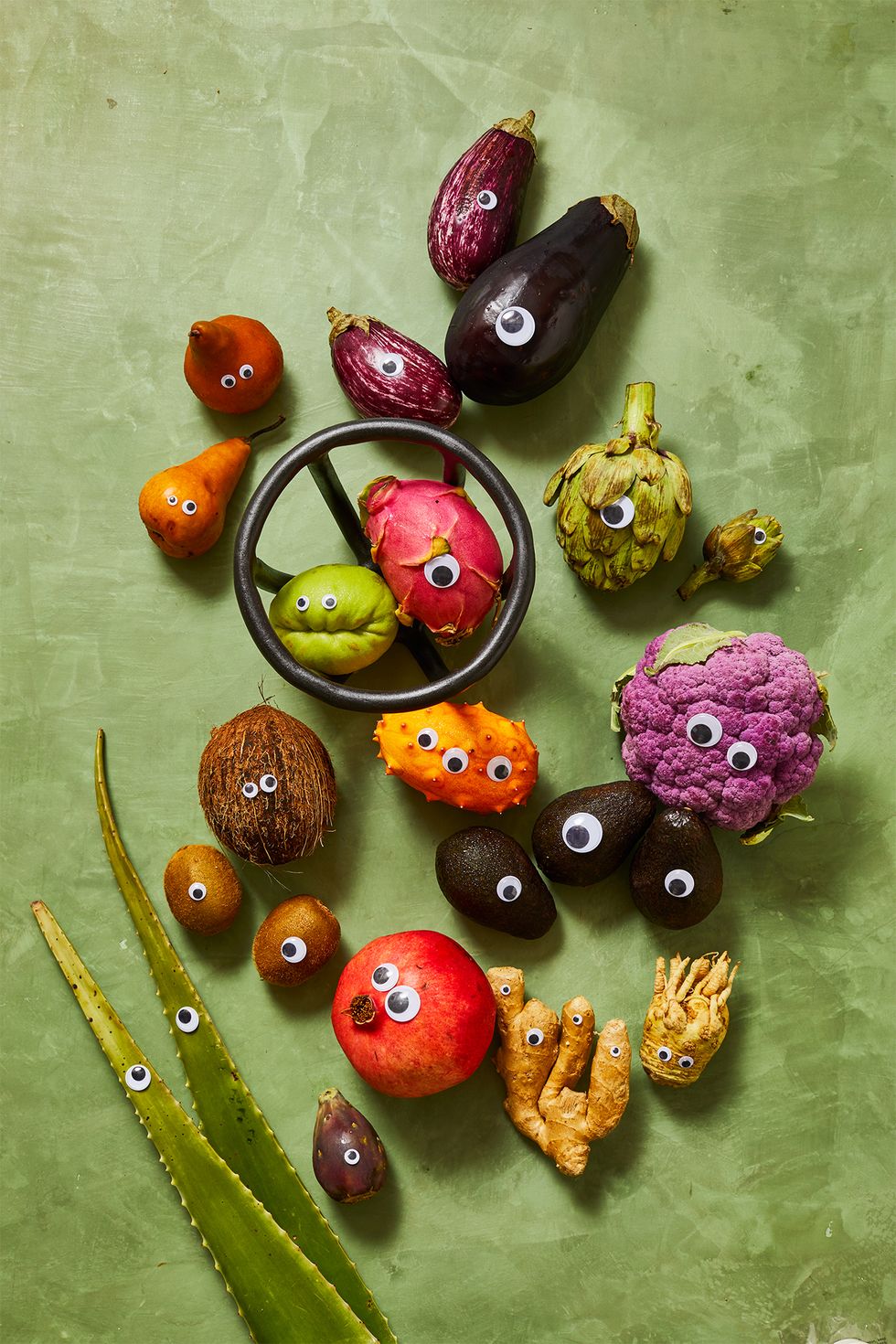 Can't get any easier than this, just get some plastic googly eyes and add them to any vegetable or fruit you have in the house. You can display your monsters at a table, throw them in a bowl, or scatter them around the house in unpredicted places for an extra startle effect.  If you don't have or can't get plastic googly eyes, you can easily draw them on pieces of paper and stick them to your fruits and veggies.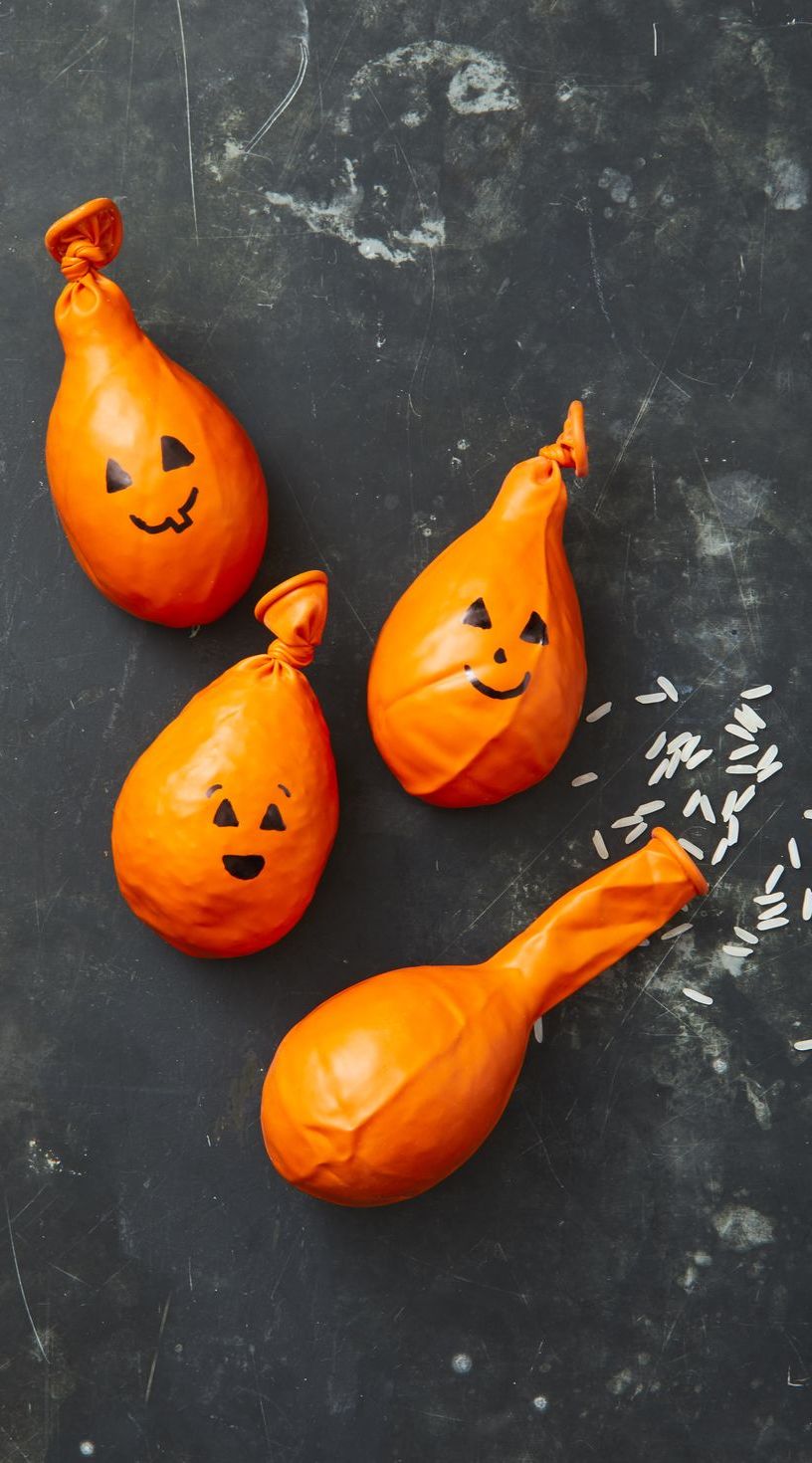 Easy to make and fun to play with, if needed. To make these pumpkin stress balls, all you have to do is get some orange balloons, fill them with rice, and draw on them some cute or creepy faces, depending on what theme you and your kids are going for.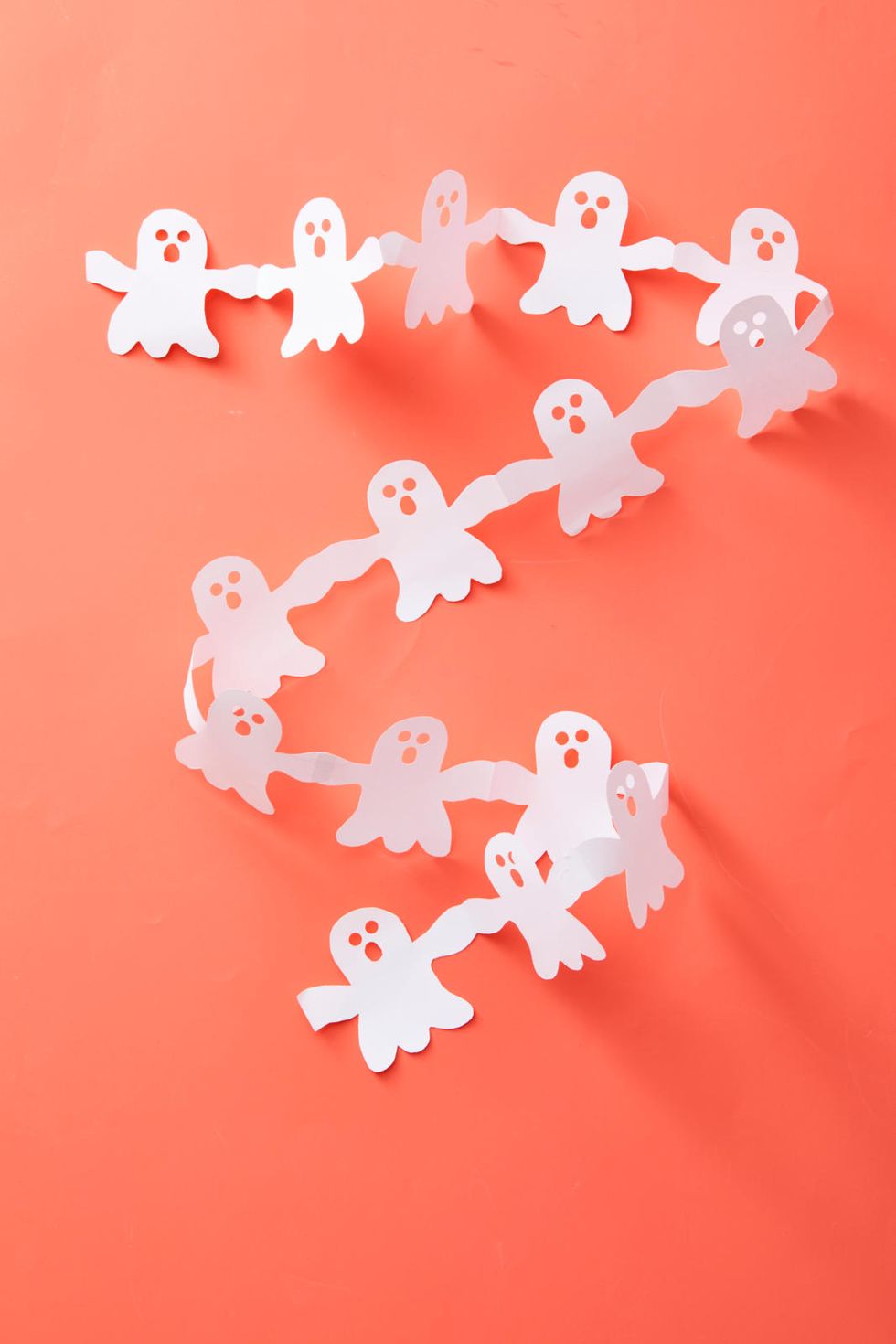 Another fun and easy idea is to make ghost garland out of simple white blank paper. Start by accordion folding paper into about 3 sections. Then, draw a basic ghost shape on the top piece while making sure that it has arms that connect to the edges of the paper. Cut out the shape you drew, and repeat until you have enough ghosts to make a garland as long as you want. Lastly, attach the strands with clear tape, and hand anywhere in the house to add that extra halloweeny vibe.
Spooky Bright-Eyes Cat Garland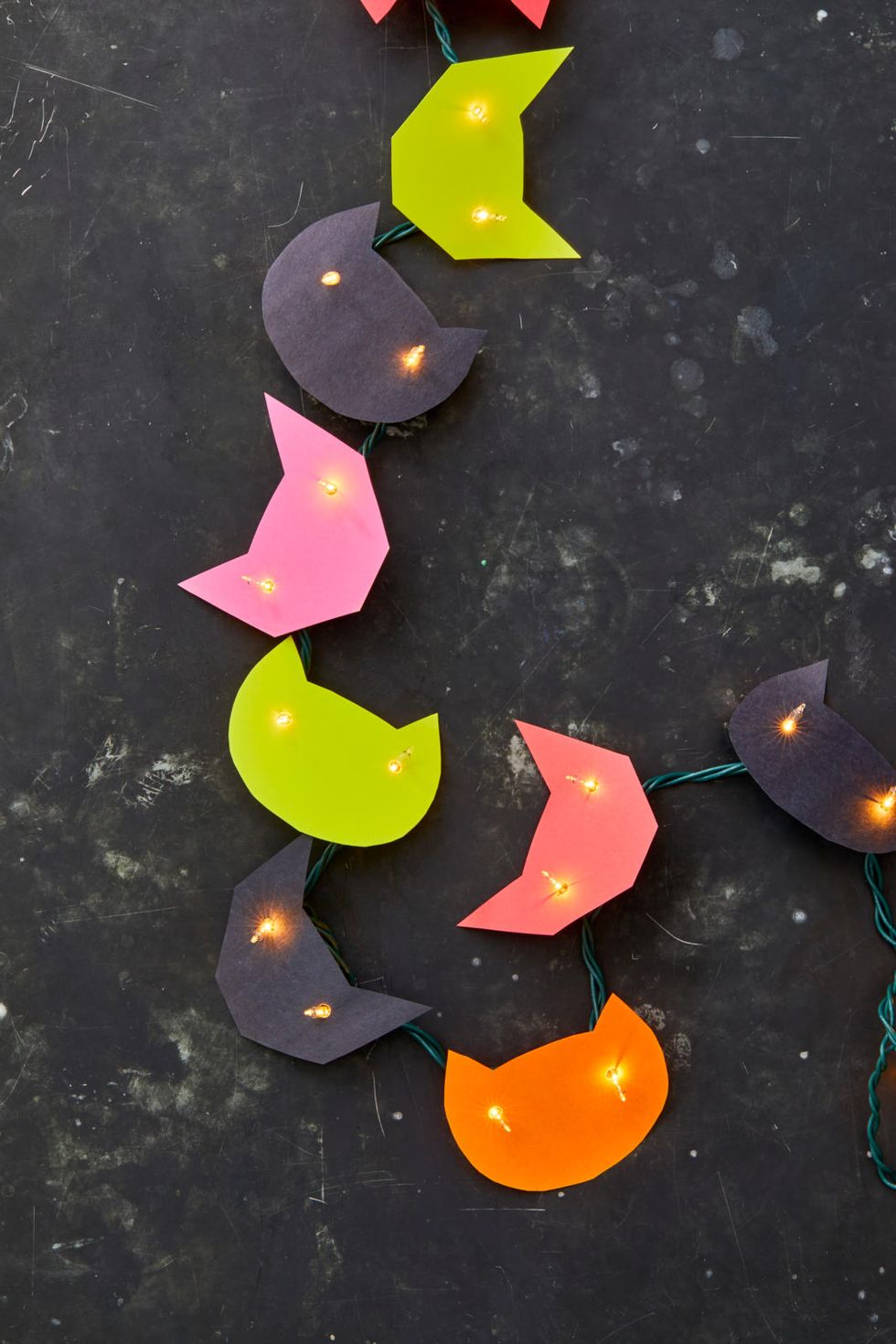 All you need to achieve this fun-looking halloween decoration is colored paper in the color of your choice and a string of light. To start, cut out your paper into a simple cat face shape, and repeat as many times as you need to make enough cat faces for your garland. Then, with a hole puncher, punch out eye holes on the cat faces. In said hole-punched eyes, slinde the string lights, then plug it in and Voila, your bright-eyed cat garland is ready to be hung anywhere in the house.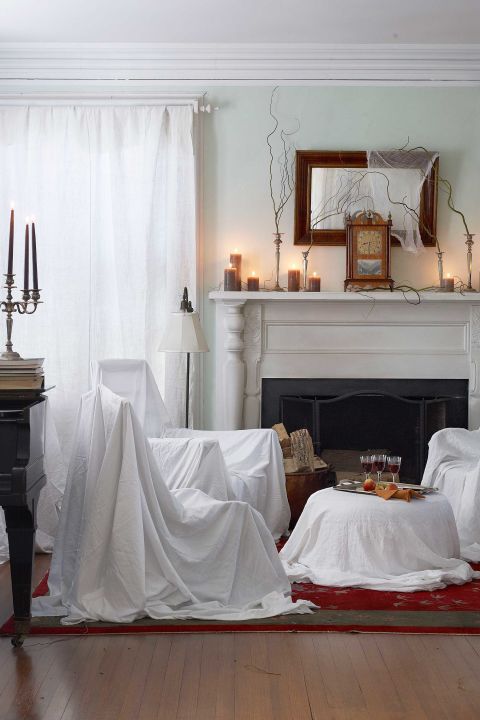 To give your home the ruined haunted house vibe that is perfect for the Halloween atmosphere, all you need to do is drape basic white bed sheets over your furniture. If available, try to complete the vibe with some melted candles, and some scattered about glasses and pieces of clothing to give the authentic haunted house feel. Can't get any easier than that, right!
Skeleton Face Candy Packaging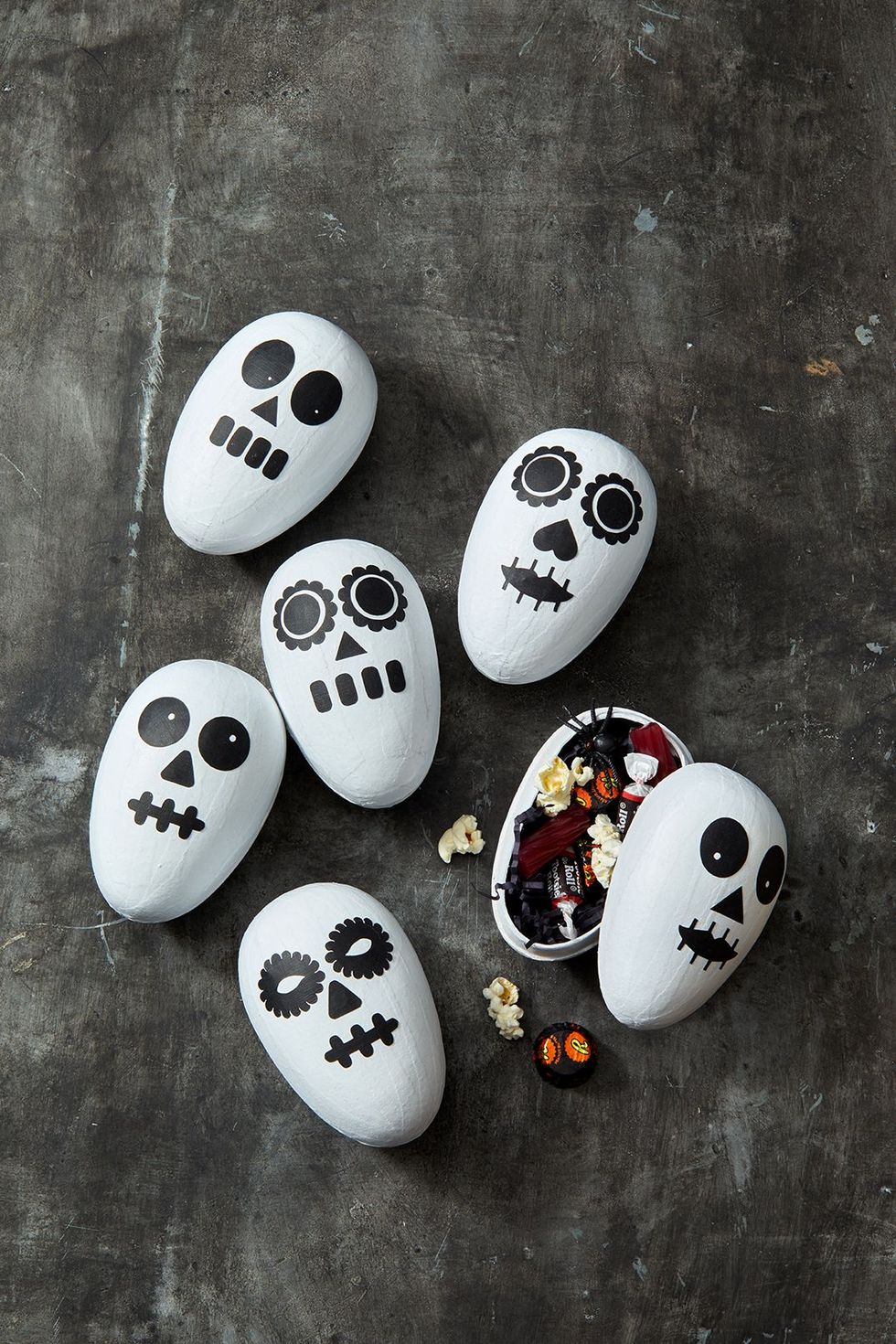 To make these fun and creative candy packaging with and for your kids, you will need egg boxes, white spray paint, and black craft paper. To start, spray paint all of the egg boxes inside and out and let dry. While egg boxes are drying, using scissors or a craft knife, make skeleton faces out of the black craft paper, if they're too hard for you and your kids to draw, you can download some templates online and trace them on the black craft paper for an easier execution. Next step is to glue the black paper face pieces on the -now dried- egg boxes, make sure to press them down firmly as they could slip off easily since the boxes are round. Last step, fill the skeleton face boxes with candy, treats, and some paper, and enjoy handing those out to these fun halloween-themed candy packages to the kids in your neighborhood or leaving them out for when guests with kids come over.
As fun and handy as our ideas may be, we are sure you may have better ones, so don't hesitate to share some inspo with us and all our Yajny fam, so we can all enjoy a fun, creative -and a little spooky- halloween with our loved little ones.