People of all ages look forward to celebrating Halloween every year. However, when it comes to this particular holiday, this day mainly revolves around children, and it is a great opportunity to spend a festive evening at home or outside with friends, neighbors, and family, get sweets, eat food, and maybe score a couple of Halloween gifts. But before kids can have all those delicious treats, they need to decide on the perfect Halloween costume first.
There are so many options kids can choose from when it comes to Halloween costumes that it's hard to know where to start. Want to dress up as characters from their favorite movie? Do they want to go with the superhero path? Or maybe they want to be scary?
Once your child has settled on a general fashion idea, it is time to think about whether or not their costume requires face makeup or masks, whether it should be bought in the store or if it is something you can make yourself.
No matter which path you choose, and whether you plan to buy from an online store or are ready to use a hot glue gun to create Halloween costumes from scratch, we have some ideas for you that will help you find the perfect Halloween costume for your little one, and maybe for you too.
Star Wars Family Halloween Costumes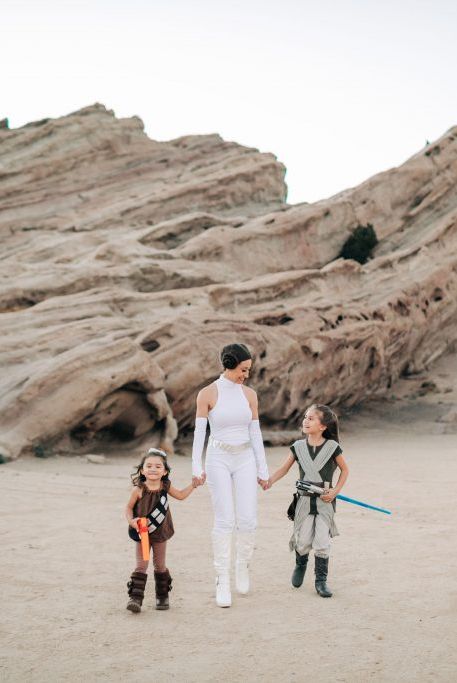 After more than a dozen of movies and TV shows, there is bound to be a costume that represents Star Wars for everyone in your family. From new favorites like Rey and Finn to classics like Leia and Chewie, there's no better series to use in making a group costume.
Super Mario Bros. Family Costume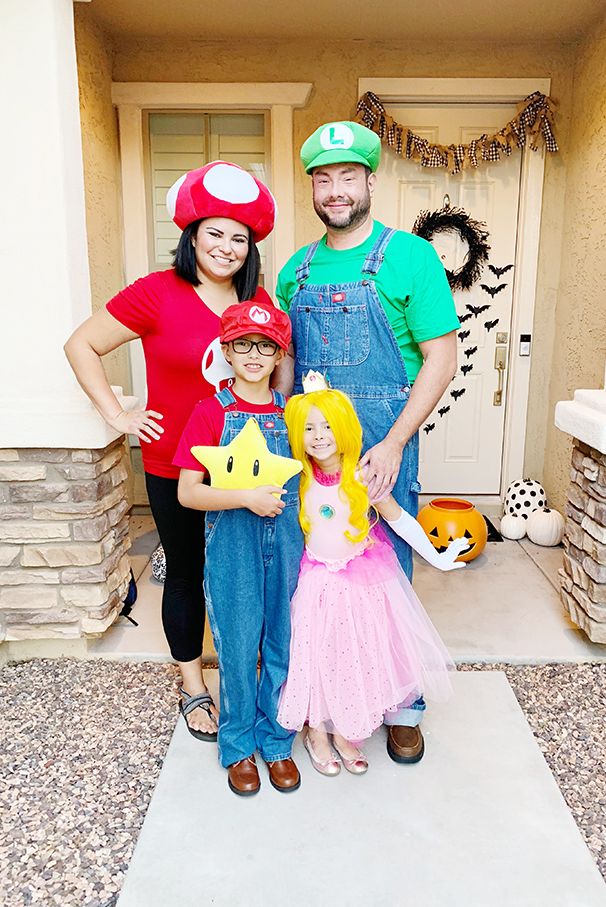 The character of Super Mario is one of the characters that children of all generations just love and look extremely adorable dressing up like it. So you can't go wrong with a Super Mario Family arrangement!
Batman & Robin Kids' Costumes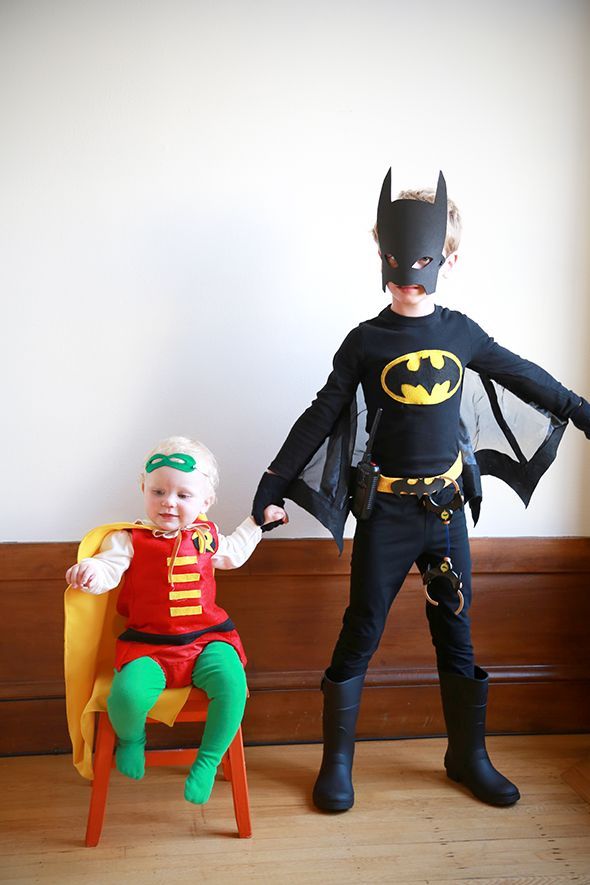 Whether your kids know Batman from TV, movies, or comics, he is just as popular a superhero as his friend, Robin.
Captain America Costume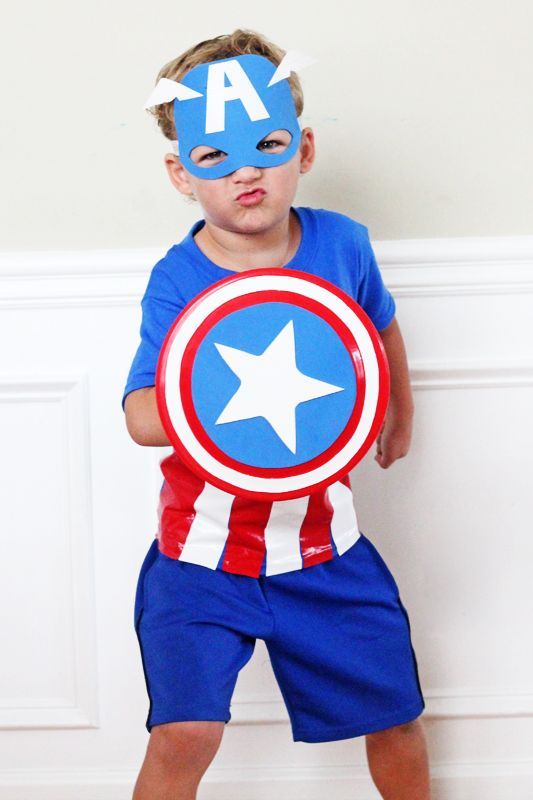 With this costume, your child will be able to represent the most patriotic hero of all time, Captain America. Maybe a Captain America costume is all the inspiration your kid needs to start thinking about saving the world.
Avengers Collective Costumes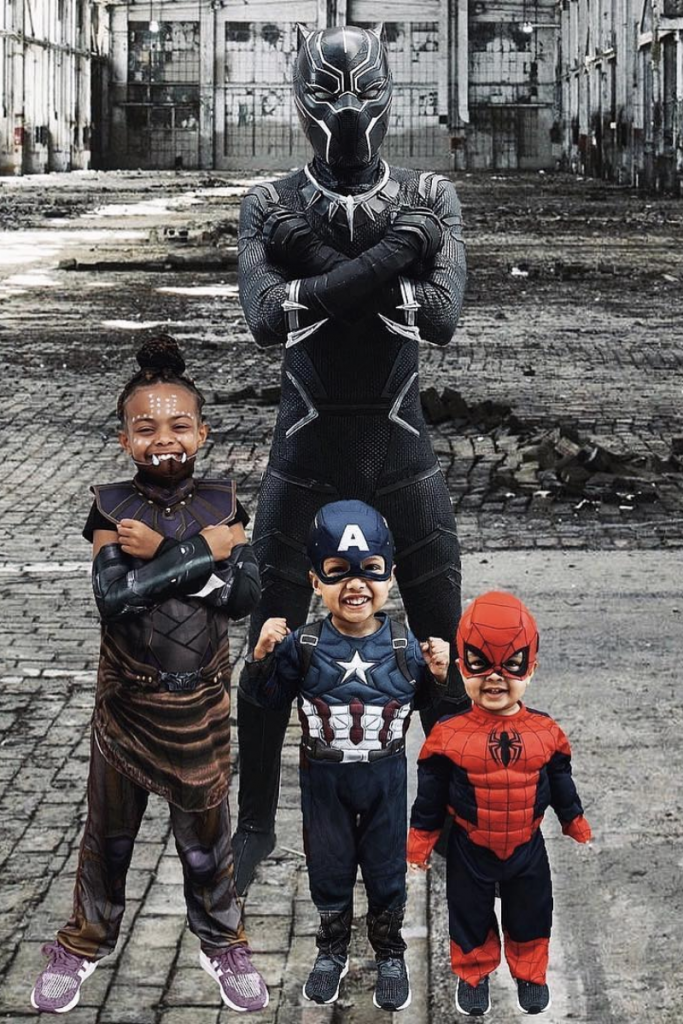 If Marvel movies teach us anything, it is that the more heroes on your team, the better. So round up as many as possible, and make your very own Avengers! This family, for example, was able to represent the Black Panther, Shuri, Captain America, and Spider-man, making an equally powerful and adorable Halloween picture.
Superman Costume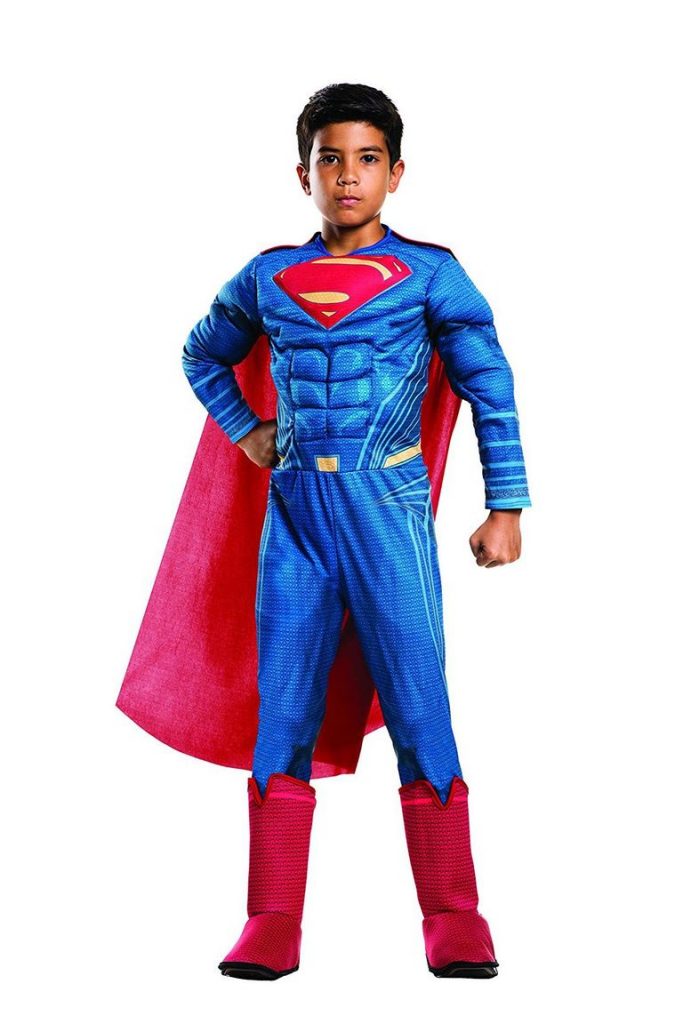 Superman costume can never be outdated. Year after year, it's always a classic Halloween costume that is guaranteed to put a smile on your little one's face.
Frida Kahlo Costume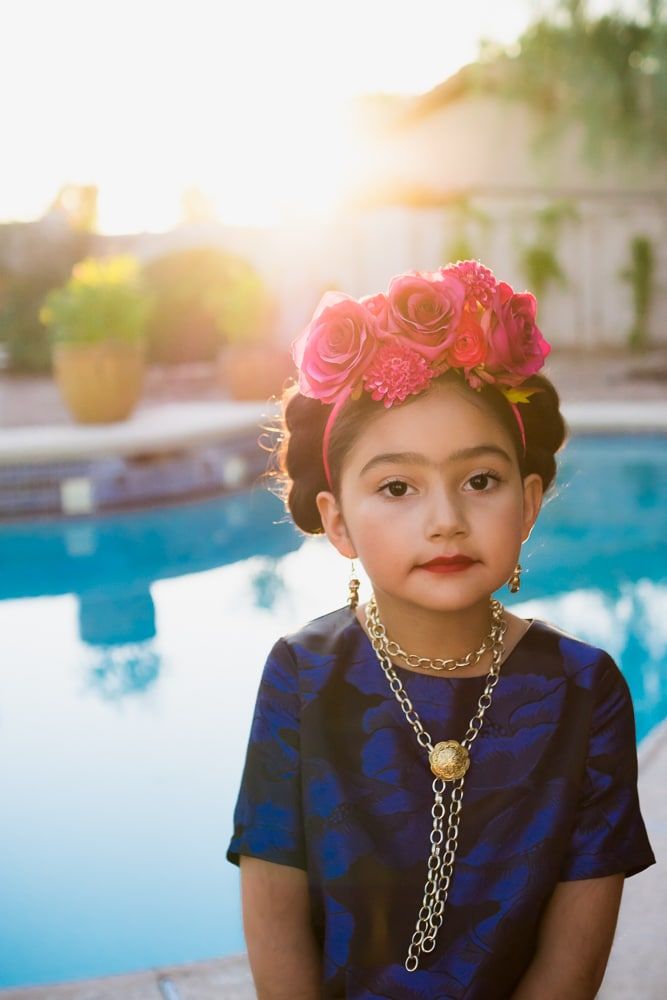 This is for the artistic kids who want to look unique and artsy at the same time.
How and where to shop for awesome Halloween costumes?
You can shop for these Halloween costumes online, whether for complete attires or parts thereof, to form a wonderful costume for your child, and to surprise everyone with an innovative look that steals attention. Online shopping can be especially convenient for this occasion as it is more comfortable and it gives you access to a lot of special offers and discount deals, so hurry up and start taking advantage of the offers available on stores like Souq Egypt, Max, and Hibobi to get your little one a high-quality Halloween costume with a special price.
You can also benefit a lot from the partnership Yajny has with a lot of online stores and shop with deals and discounts like the exclusive Souq Egypt cashback, Max Coupon Code, and Hibobi discount coupon.
These offers are exclusive offers from the Yajny website and are not available through any of the traditional stores, so if you want to take advantage of these offers, visit our site Yajny.com and pick your favorite offers, whether cashback or a discount coupon. Then, proceed to complete your shopping from your preferred store. These services give you a guaranteed discount, even on products that are already on sale by the store itself. So you'll get to save double if you shop through Yajny.com for your and your offspring's Halloween costumes.
So Happy Shopping, and even Happier Halloween, Everybody!