One of the most precious and special moments is seeing the joy on the face of a friend or family member when you give them a gift. If you are looking to dazzle your family and friends the moment they receive your gift, creative gift wrapping is exactly what you need, and fortunately it doesn't take much time, skill, or money, once you have some great gift wrapping ideas.
To help you out, we have prepared for you a list of 19 different unique gift wrapping ideas that you can use to impress your loved ones in any upcoming occasions. This goes from simple basic tape techniques to more complex packaging ideas, so, in this article we have something for everyone no matter what their taste is.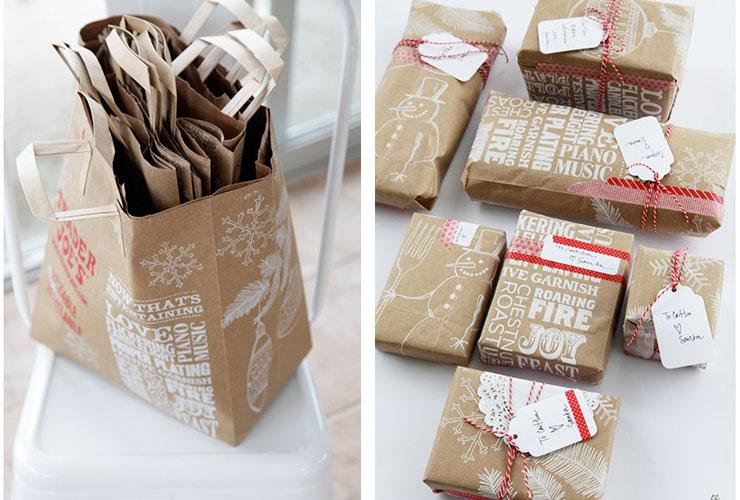 Design your own festive gift wrap from material you already have or can find anywhere such as these paper shopping bags. All you need is to just pick up some basic paper brown bags, and then you can tie a colorful ribbon or aesthetic string to your gift for personalized packaging.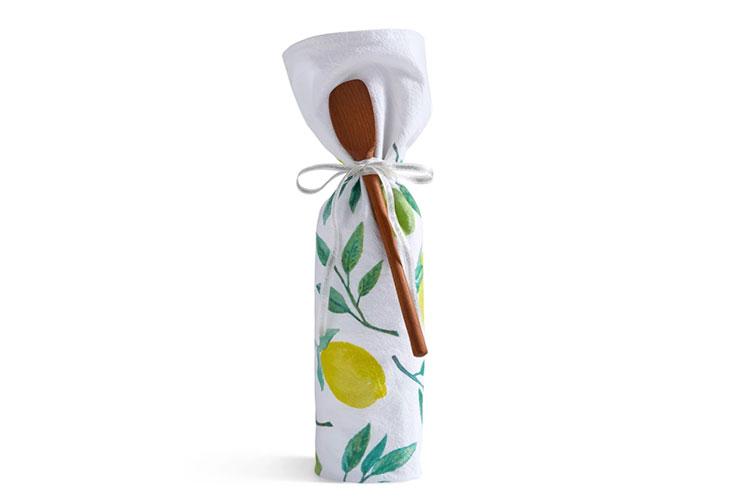 Choose an idea for your gift wrapping from an item you have on hand like a tea towel. You can use a bottle of olive oil or balsamic vinegar, for an example and then wrap it neatly with your patterned tea towel.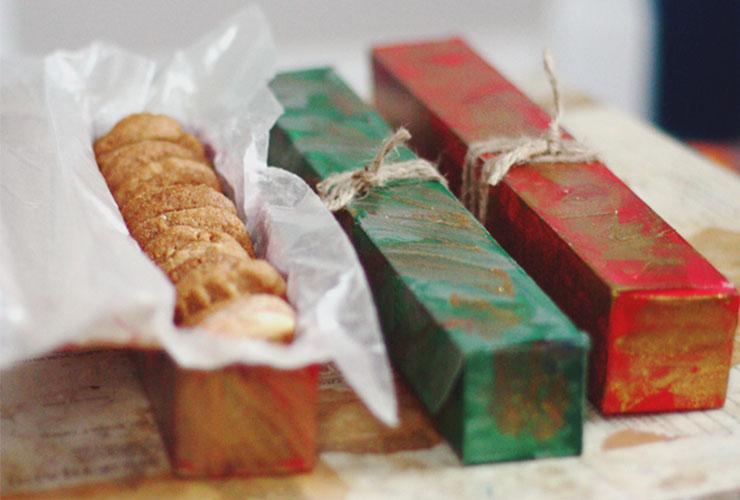 Pick up an empty cardboard box, or make one from butter paper or tin foil rolls, paint them with festive colors and designs thus creating adorable gift boxes where you can present your dear ones with some delicious baked goods.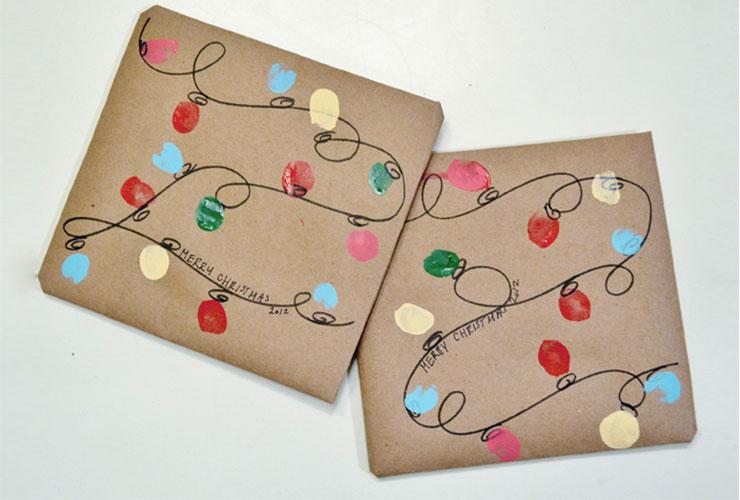 Ramadan and Eid decorations and lights are not just for hanging on the roof of your home, you can cut the brown paper bags they come in to make your own festive wrapping material.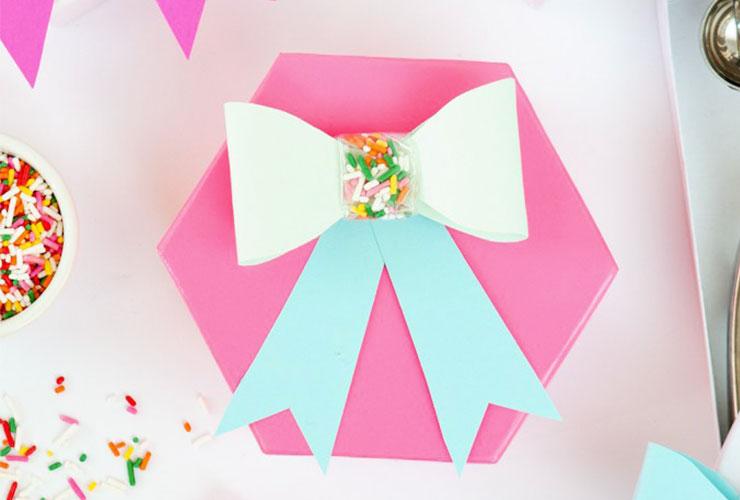 Cut out shapes to form bows from colored cardboard. To get the perfect touch for this project, fill the center of the bow with a small plastic teaspoon to hold it up.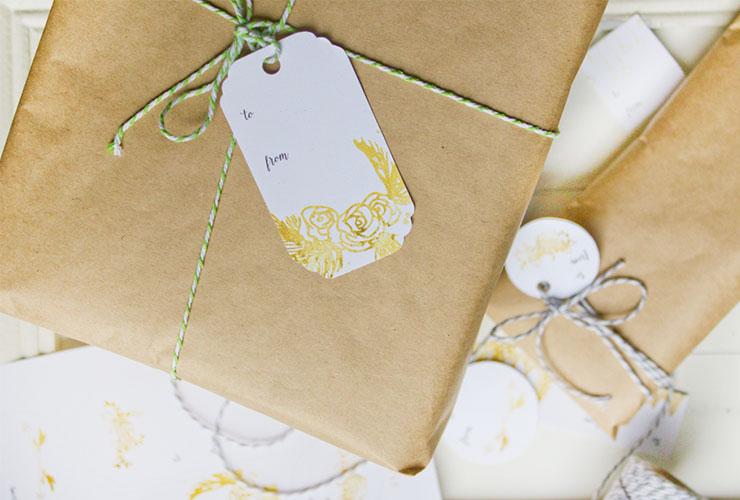 Wrap the brown gift wrapping paper with a thin string or ribbon, and add a paper gift card where you can write some thoughtful thoughts to the person to whom you are giving the gift.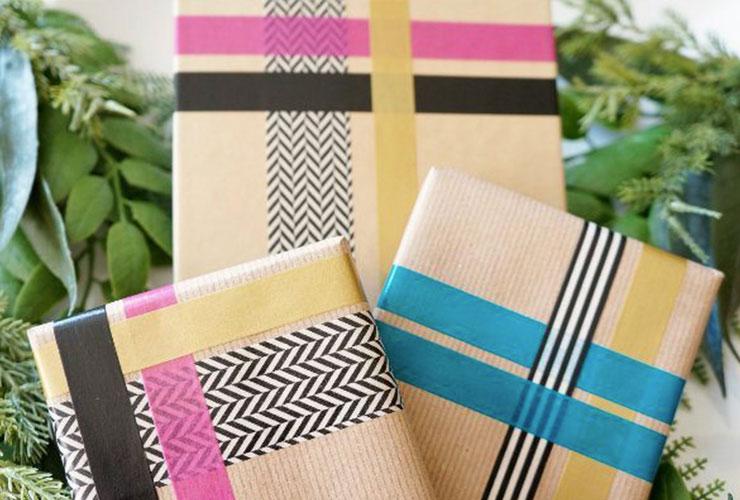 Washi tape is not just for home decorations, you can also use it to decorate your gift too. Apply the Washi Tape to your gift box in several layers and in different directions to add a specially colorful and festive look to your gift.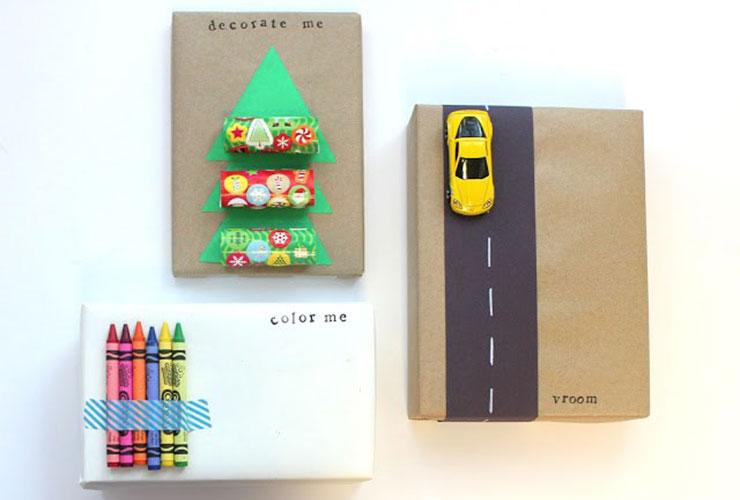 Want to wrap a gift for your children, grandchildren, or nieces and nephews? Well, create an interactive gift wrap by sticking some of the kids' favorite toys like cars, crayons, or building blocks on top of the gift wrap.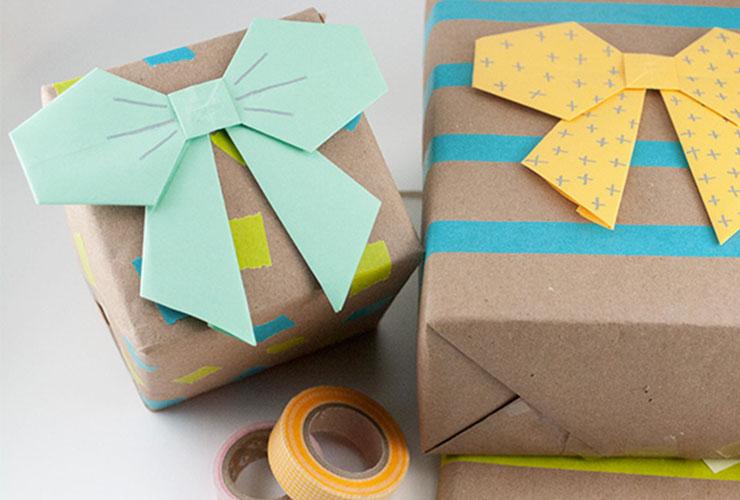 Add a little fun to your gift wrapping by designing origami paper bows. You can fold multiple bows at once so that you have a stock of bows to use throughout the year in several occasions.
Add some silver detailing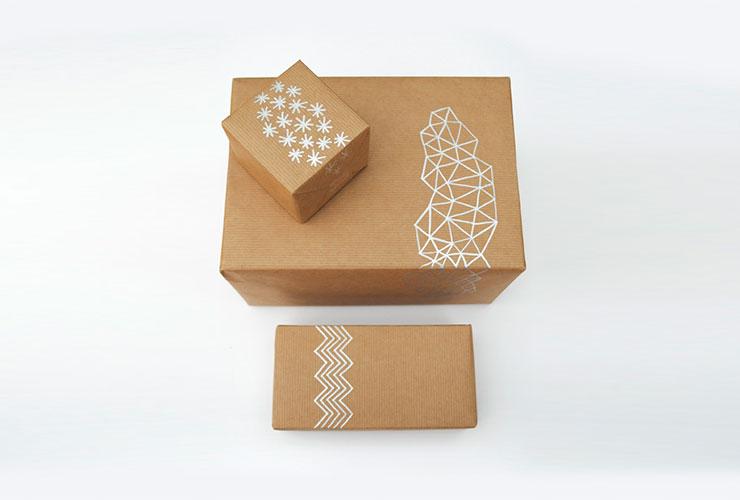 Wrap your gift in plain brown paper, then use a shiny silver pen to add some details. You can draw simple geometric shapes or lines to highlight your packaging and give it an elegant touch.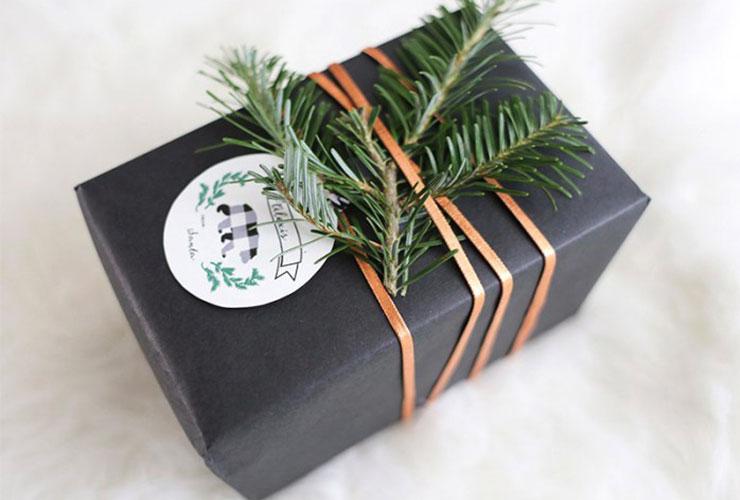 Try wrapping your gift with some rustic green accents, choose stiff paper and a simple card, and add a bit of rustic flair by adding some green branches with decorative rope or twine.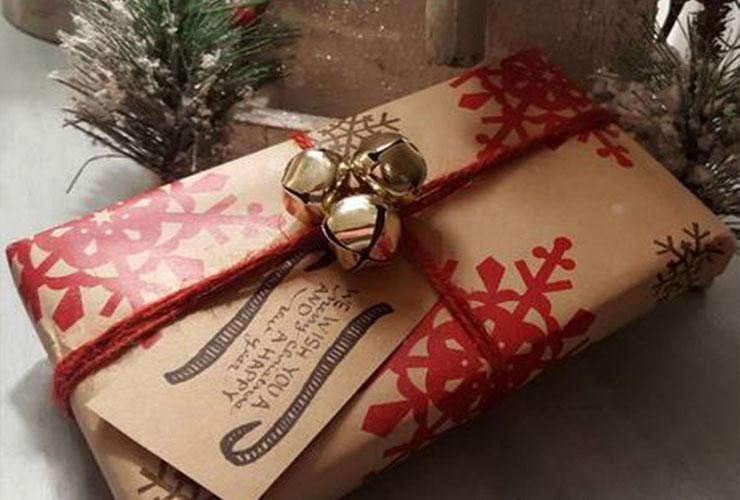 Try adding a bit of joy to your gift. Attach small bells to the gift bundle using string. And choose the right thread color for the wrapping paper to complete the fun and festive look.
Use a wide knotted ribbon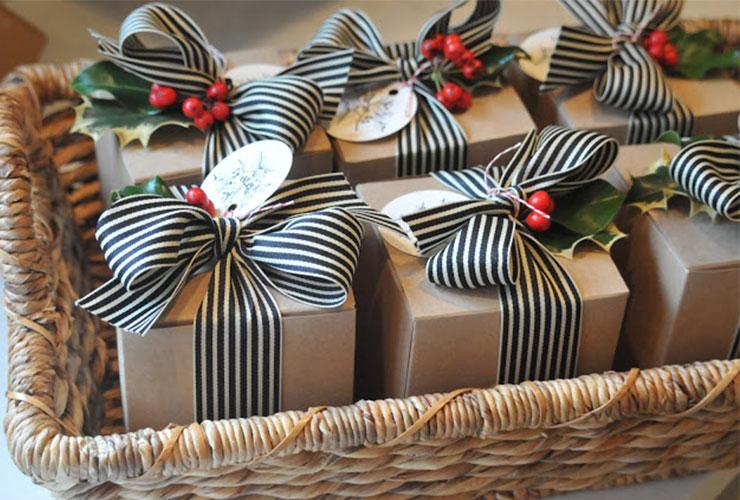 For a very elegant, fun, and aesthetically pleasing gift, wrap your gift box with a knot of a wide ribbon that goes all the way around the gift.
Try a colorful festive wrap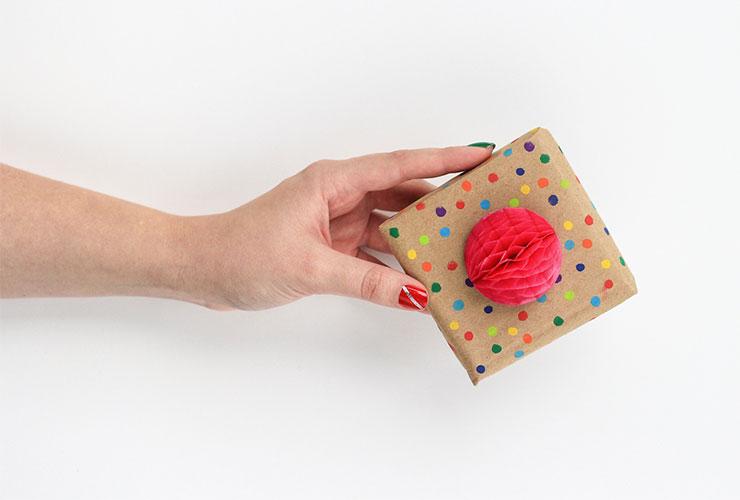 Dress up your gift by spraying your paper with colored dots, using polish and a cotton swab.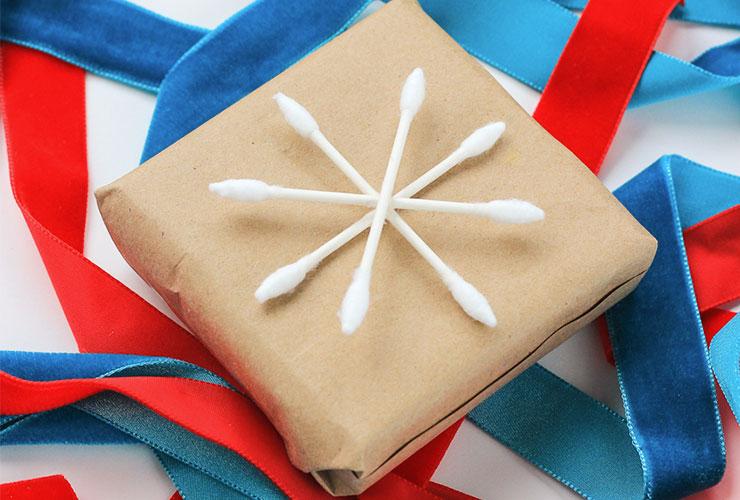 This gift packaging idea depends on something so simple and can be found in your medicine cabinet, cotton buds or Q-tips. Simply arrange the cotton buds in the shape of a snowflake and stick them on the wrapping paper of your gift.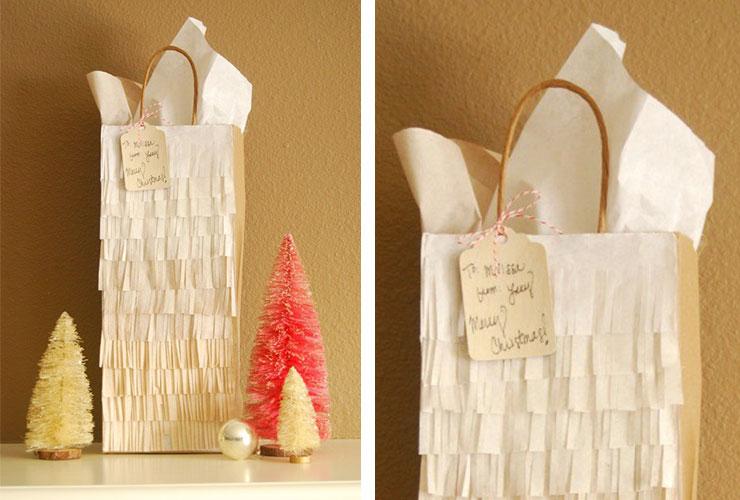 Use a plain brown bag for gift wrapping, and then attach the pieces of tissue paper to the bag with small strips cut to create an effect like that in the picture.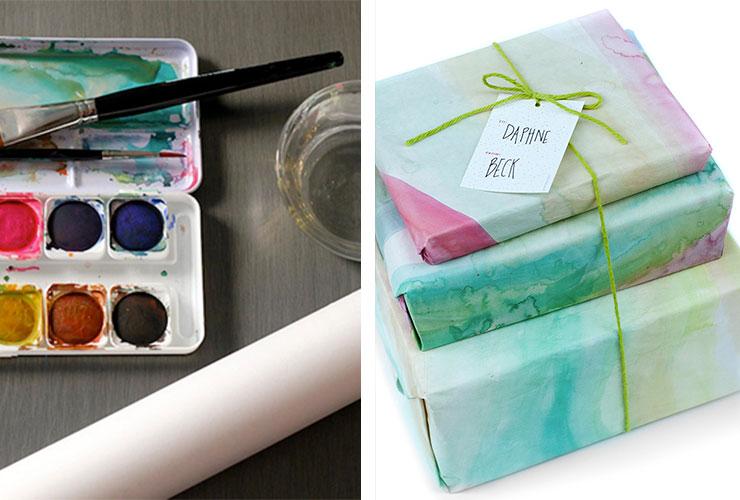 Find wrapping paper at a local hardware store available and get ready with watercolor paints. Use an abstract design to create a look as pictured, and as a professional tip, choose colors that blend well together.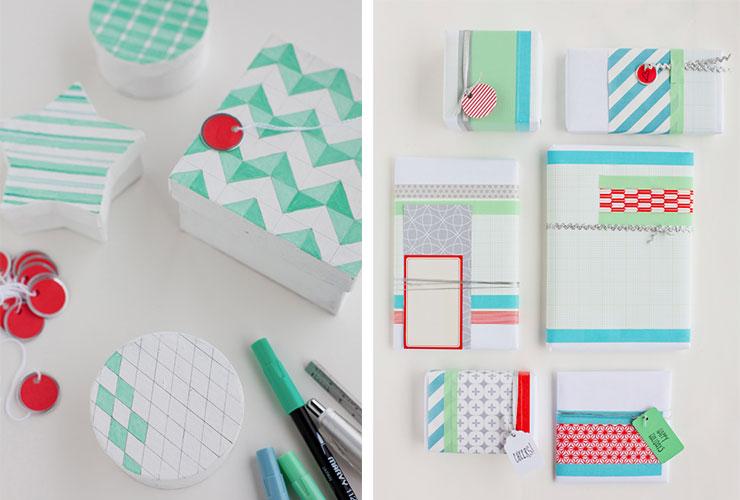 Did you know that you can use graph paper for gift wrapping? Well, you can. Cover your gift package with this math paper with a strip of fabric, and align the tape on the paper as shown in the picture to get this festive geometric look.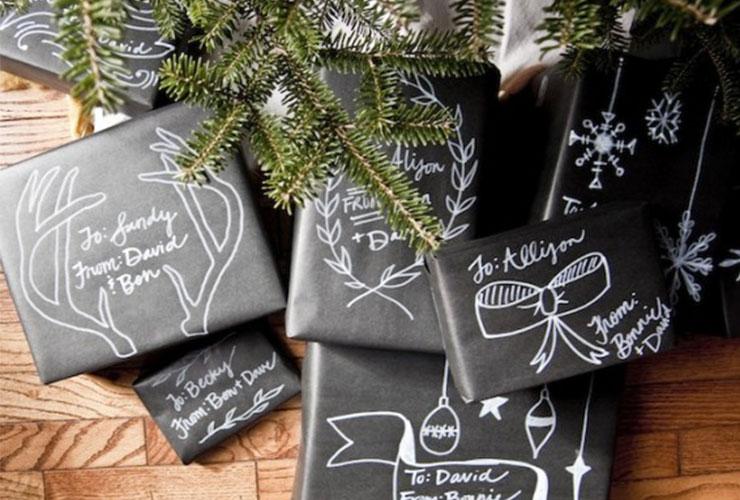 Create a unique chalkboard look by using white markers to write on top of the black paper. Write a special message or draw custom designs for your loved ones.
If you have more gift packaging ideas, don't hesitate to share them with our Yajny friends in the comments!