What methods do you use to ensure that the company's core principles are upheld in every division? By providing them with brand guidelines and the most beautiful brand book, they could ever dream of. Both can be invaluable tools in the field of brand management.
Your company's brand should be built around its objective or core idea, with its visual and physical manifestations serving as the primary means of recognition. 
Brand book 3 essentials include the following features:
1- About: in which you state your brand's vision, mission, values, and target audience.
2 – Communication Guidelines: Language, style, tone of voice, social media presence, and content creation process.
3 – Visual Guidelines: including the brand's logo and fonts, color palettes, and photography guidelines.
Yajny app had to rebrand the app assets to be relevant to launching Yajny's app with the new rewarding system and the new vision, mission, and values.
Below we go over a practical example of the rebranded Yajny app's brand book. Download the Yajny app from here and start your journey with us.
About Yajny
Yajny's story started by collecting data, analyzing current situations, and reaching serious conclusions. Online shopping has already dominated the retail and sales industry and has become the "Here and Now" of the business all over the world and specifically throughout the Middle East. Yajny was founded with your best interest in mind as an online shopper. The aim was to bring customers of the Middle East and GCC the best shopping opportunities. Yajny is the mediator between users, the world's biggest brands, and online stores. It is the one step that will provide you with a better shopping experience. Through Yajny's mobile app, free on both Google Play and Apple Store, you can find all 600+ global brand stores.
Vision:

Yajny aims to be the region's number one rewards and ِ

a super saving app

.

Mission:

We aim to make our user's life more rewarding and help brands scale effortlessly.

Values:

Security, Loyalty, Hassel-free, Variety, Reliability, Stability, Luxury, Youthful. 

Audience Persona:

Age: 19 to 40 – Location: Egypt, KSA, UAE, Kuwait – Interests: Traveling, Food, Fashion, Technology, Gaming, Working Out, and Shopping.
Yajny's Visual Guidelines
The main Yajny logo: consists of an icon and a wordmark. Our wordmark is minimal and sharp.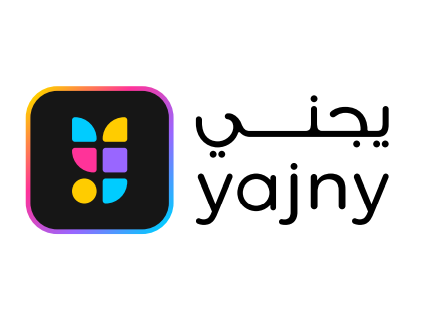 Logo Meaning: The logo is well crafted and constructed proportionately. The Icon has a unique meaning behind it. We studied basic shapes and used them in the logo to incorporate the letters of our brand name with an idea. All the elements together give us the shape of the shamrock flower, which is the sign of good luck and fortune which is exactly what we want to bring to our users while using our app.

Shapes: Square in our logo stands for stability and moving in a specific path that is very hard to drift away. The circle in our logo stands for continuity and growth, like a snowball that keeps going while getting bigger. The quadrant in our logo represents our wide spectrum representing our wide vision and our huge collection of our stores.
Primary Palette
Pink in our logo represents our young spirit's playfulness and unconditional love for our users.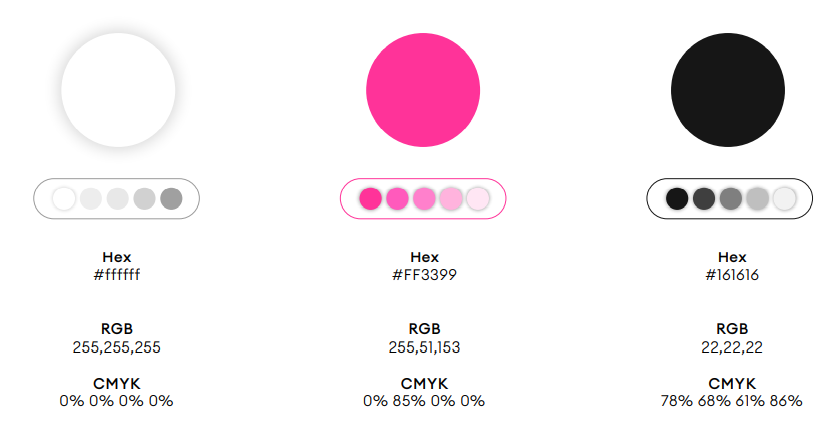 Secondary Palette: 
Yellow in our logo represents our pure and young energy dedicated to finding new solutions, features, and stores for our users.

Blue in our logo represents Yajny's stability and reliability our users can feel while shopping through us.

Purple in our logo represents the luxury our users will feel and have while shopping through our international brands and using our features.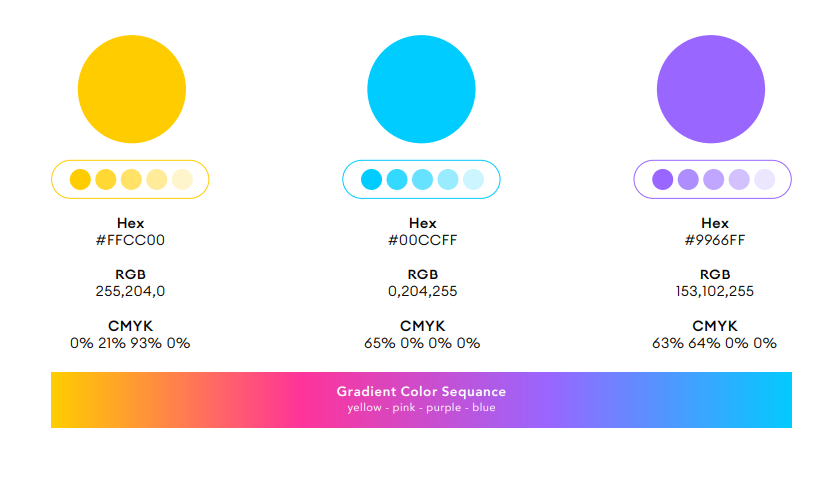 Pattern:

Our pattern is created from our icon shapes, it's available to use with all of our brand colors.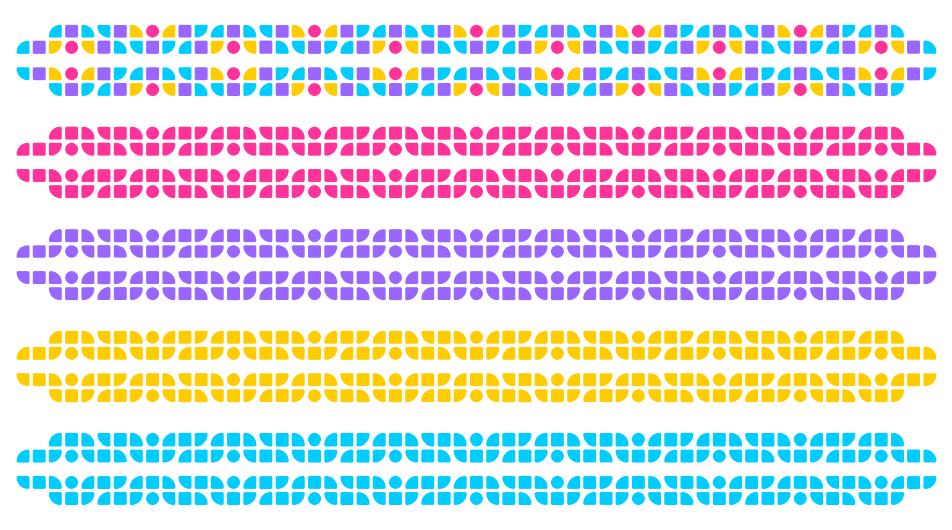 English:
Euclid Circular A: Web and presentation fonts primary font. 

Domaine Display: Social media, titles, and attractive offers. 
Arabic:
Janna: A: Web and presentation fonts primary font. 

 Font V: Social media, titles, and attractive offers.
Yajny's Communication Guidelines
Language: Arabic and English.

Tone of voice: Youthful, Playful, Understandable, Knowing, yet professional.

Social media presence.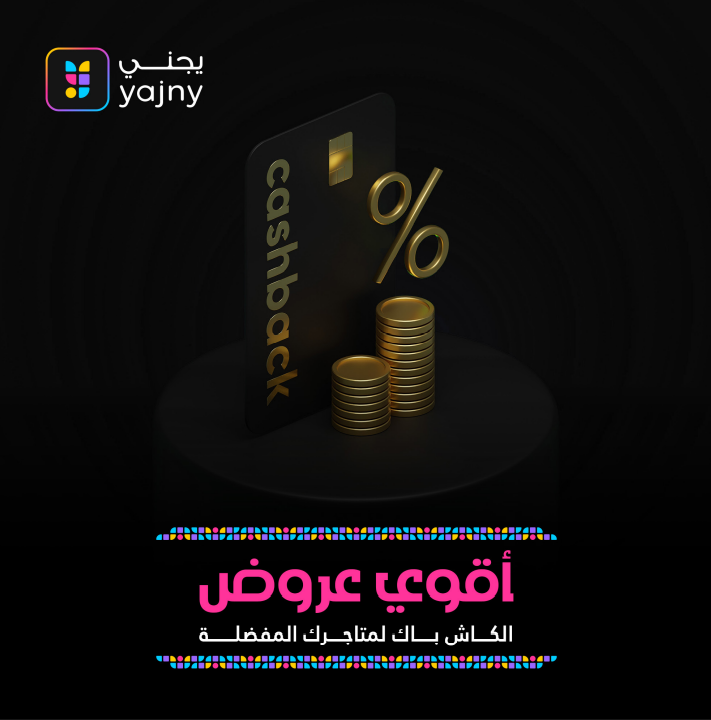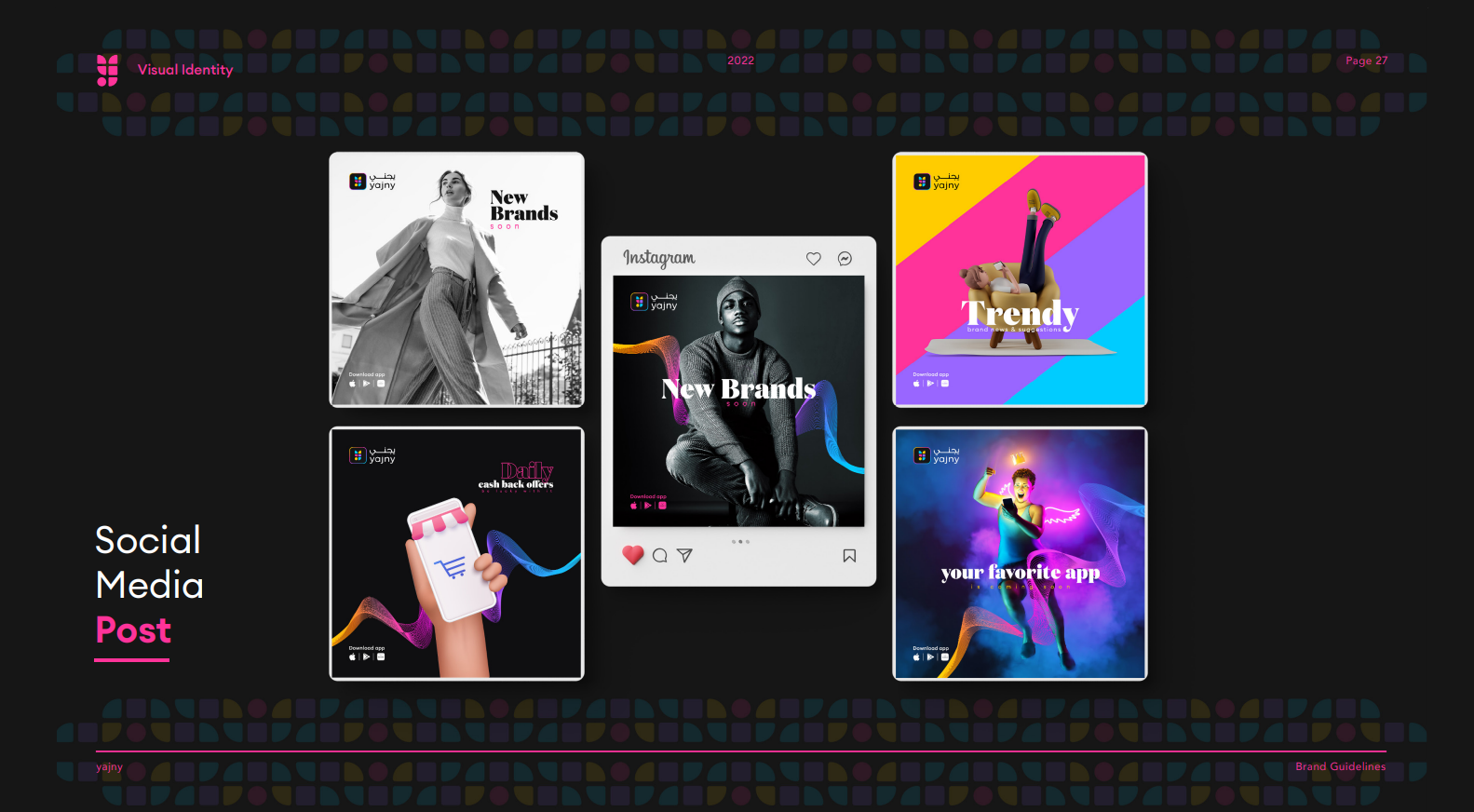 Check Yajny's Brand Book 2022, and understand why your company needs a rebrand is the first step toward developing your new brand's guidelines. Download the Yajny app from here.