Summer is the best time of the year for outdoor activities. The days are longer and the air is warmer which makes the soft lawn area of ​​your backyard perfect for an outdoor summer dinner under the stars. It can also be great for having a warm outdoor movie night under the stars with your family and friends. Summer nights are particularly great for you and your kids to cut loose and enjoy some outdoor summer games and activities.
You might be thinking 'my backyard is too small for my kids to play around at'. Well, if that was the case, then there are some simple games like the ones we have for you today that don't require much room to play, so you can enjoy them with your little ones regardless of how small your backyard might be.
However, if your backyard is big enough, you can enjoy group games and sports with your children such as football, basketball, and even miniature golf.
Either way, we have brought you today a list of outdoor backyard summer games that you can enjoy with your children on the few remaining summer nights whether your backyard is big or small.
So let's dive right in…
1. Hopscotch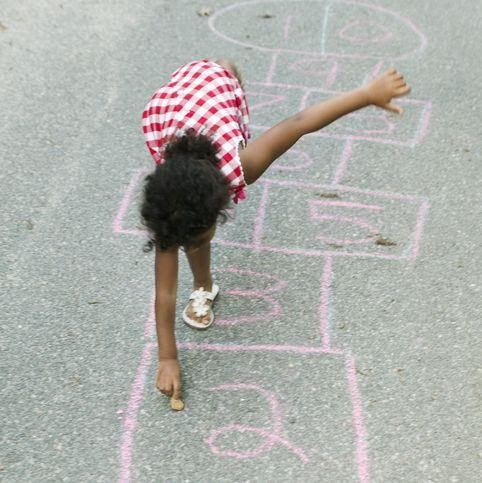 Old is always gold. All you need for the hopscotch is a sidewalk or driveway, some chalk, and a small stone – the important thing is that the player has a good balance!
2. Flamingo Ring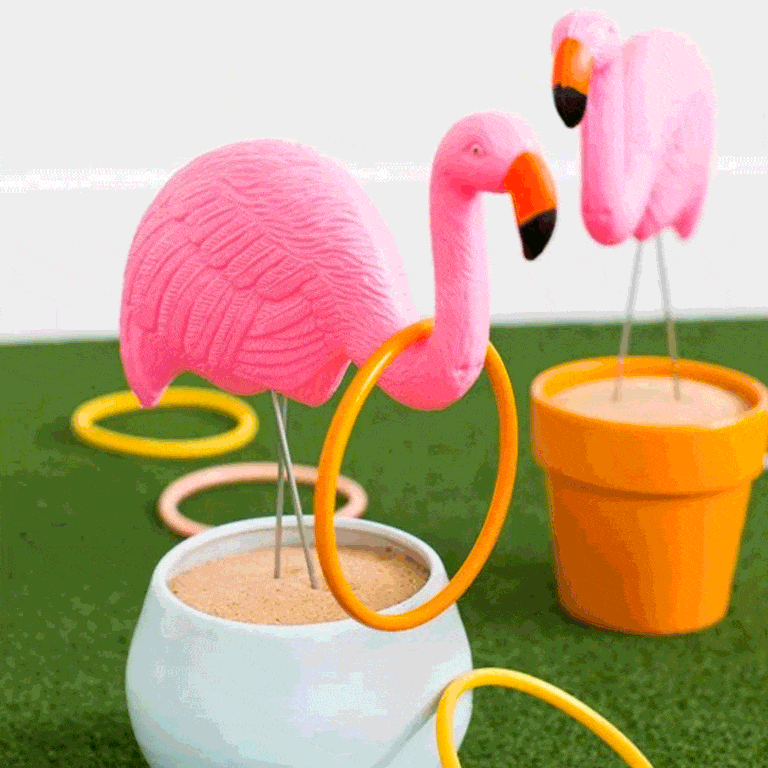 In this game, rings are thrown to catch the flamingo's head. It is quite an exciting basketball-style game that would be great for some friendly fun competition between you and your kids.
3. Watching a Movie outdoors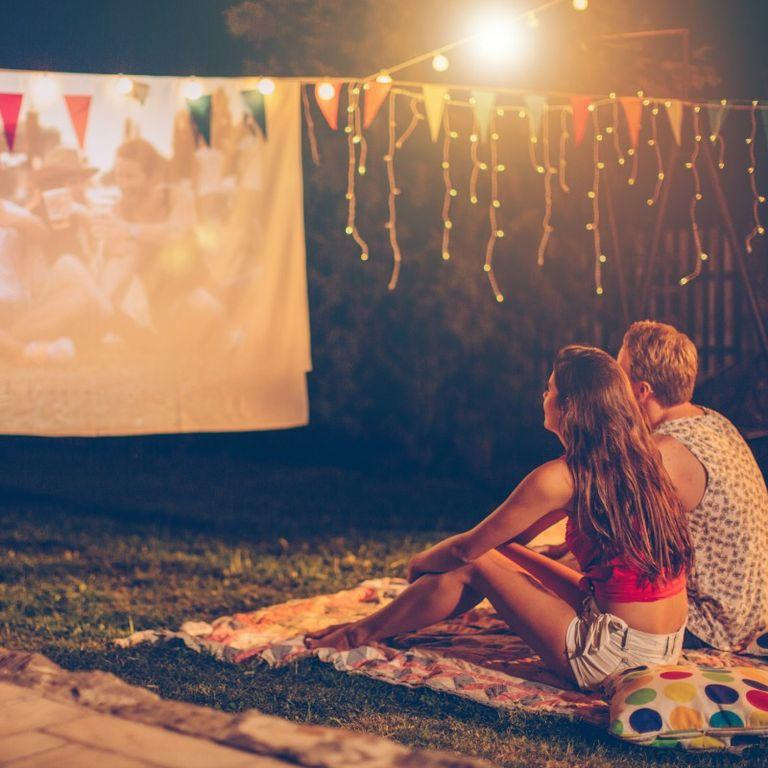 Nothing puts a spin on your regular movie night than transferring it outdoors. Just move your screen, hook it to some good speakers, lay down some blankets and pillows, and enjoy a movie-watching experience that is completely different and unique. Just don't forget the snacks!
4. Miniature Golf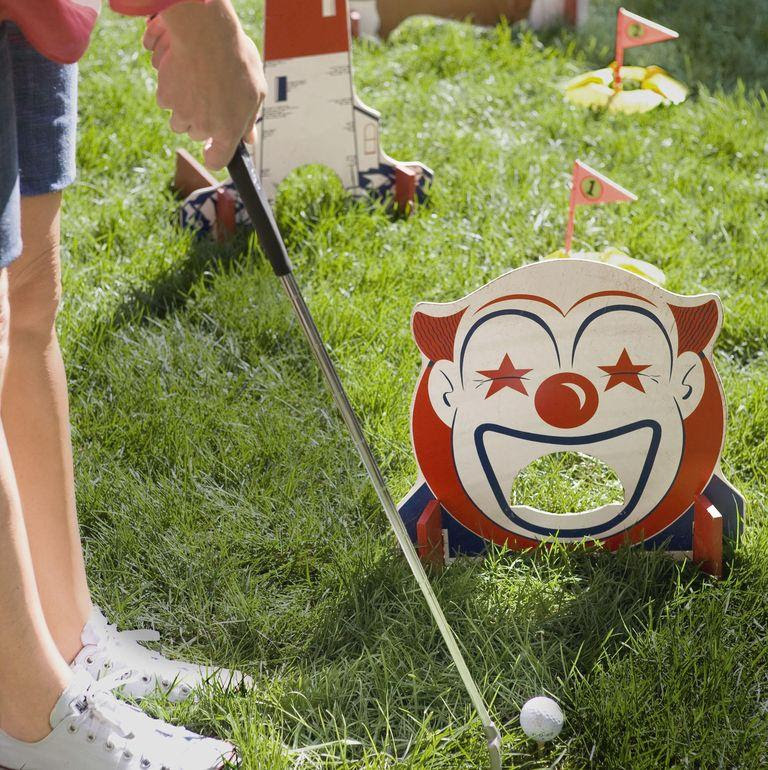 You don't need a golf course, you can play golf with your little ones right there in your backyard. To prepare, use upside-down saucers or cups and make simple flags out of stickers with stakes, and of course you can buy ready-made cups and flags. Whatever it is, create a 9-hole track in your yard adding fun challenges by incorporating natural elements, use sandpits, treacherous terrain, and challenging pavements or bring in some creative obstacles and pieces.
5. The Cola Box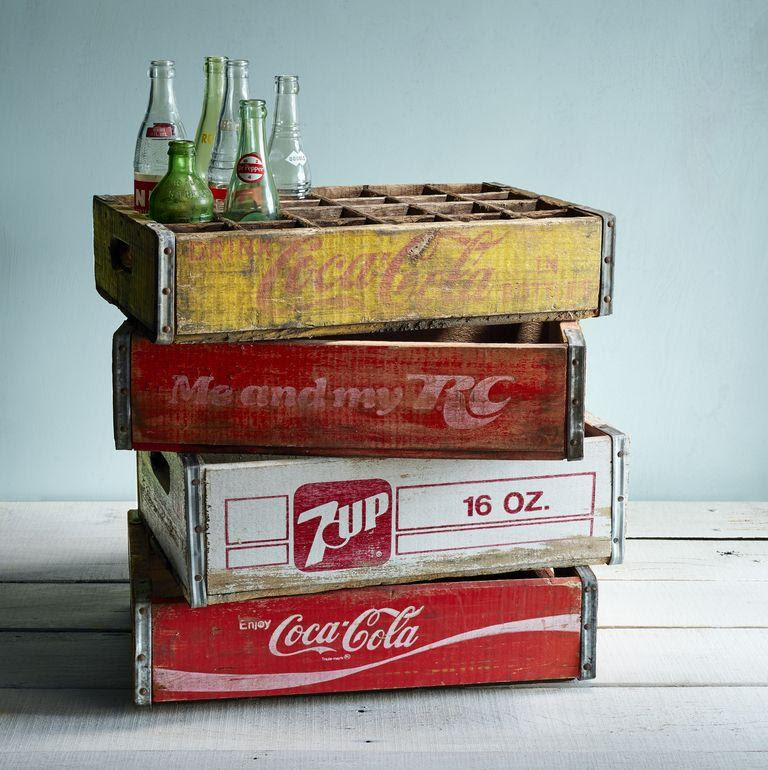 Tidy up your old bottles, buy new soda bottles, or use a variety of old bottles in a divided soda box. Points are scored for each player by throwing plastic rings or ropes around the necks of the bottles.
6. Tablecloth Sega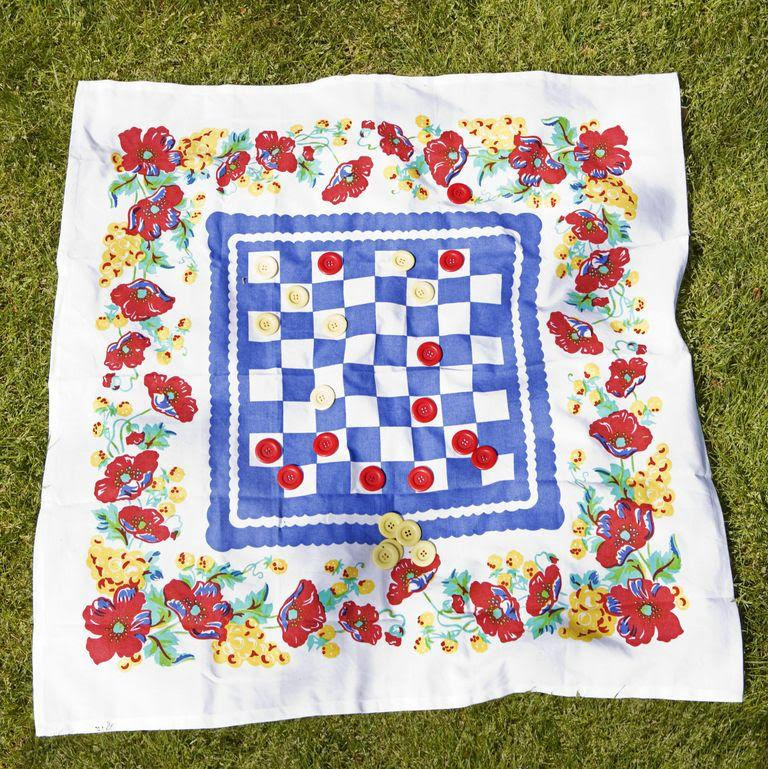 No chessboard? Not a problem! The printed tablecloth can provide a Sega patch, get a cloth placemat, paint squares on it, collect buttons of two different colors and you are ready to play!
7. A Pool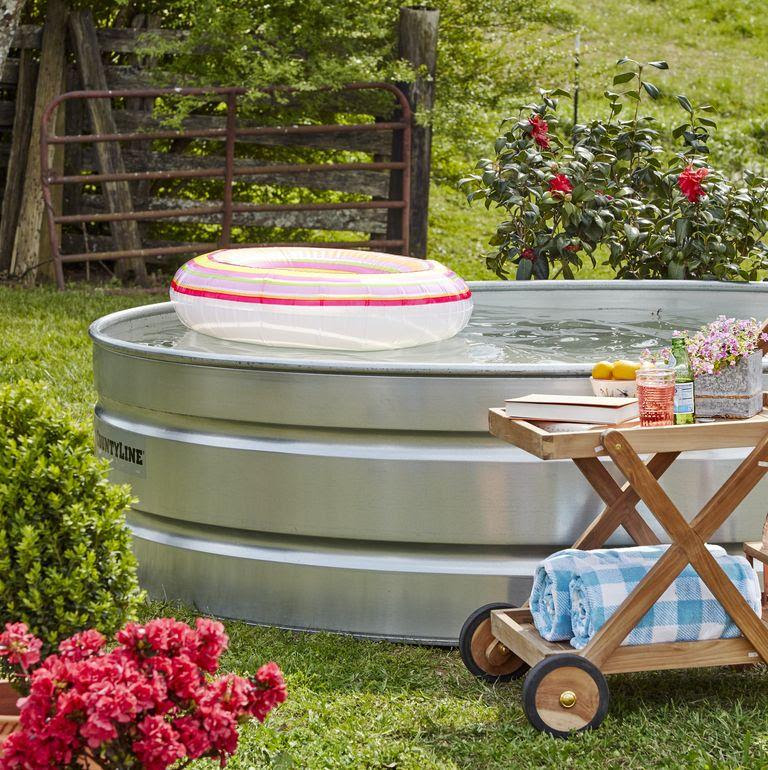 There is no better way to beat the heat than by taking a dip in a cool pool. Now, thanks to portable pools, it's easier than ever to achieve this even in a somewhat confined space! You can also play the popular game of Marco and Polo in the pool.
 8. Tic Tac Toe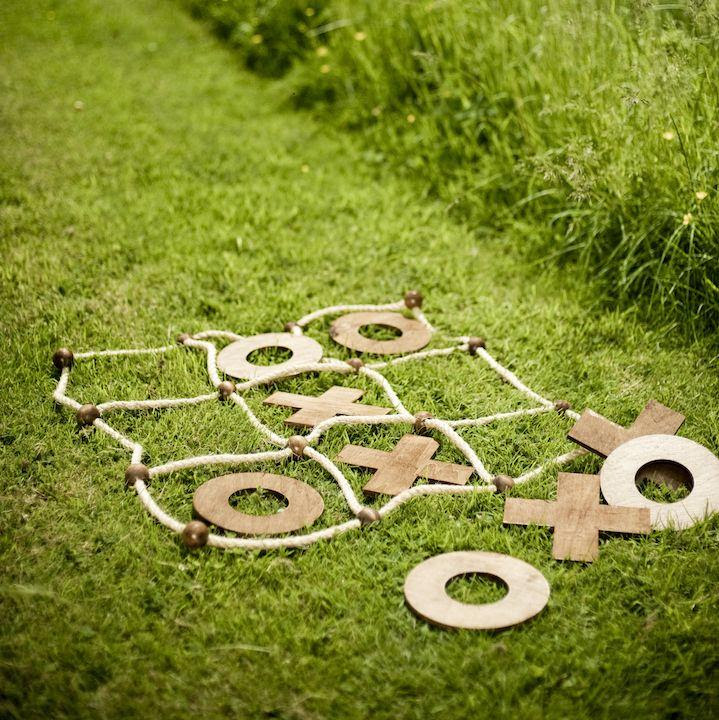 Bring a giant board to the game, you can simply use a rope to form the board, prepare large X and O pieces, then a classic game of tic tac toe with an outdoorsy spin.
9. Bowling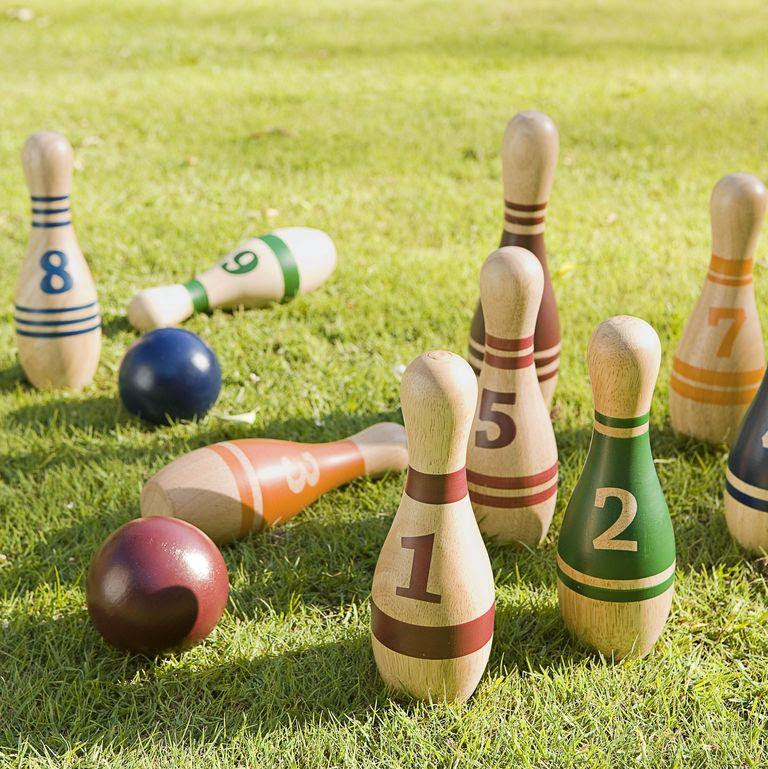 Next time you're exploring the flea market, keep your eyes open for old bowls. Get a set of 10 of equal or mismatched patterns and sizes, and you're ready to bowl in the garden and use a weighted, unbreakable ball to throw the bowling pins with.
10. The Hook & Ring Game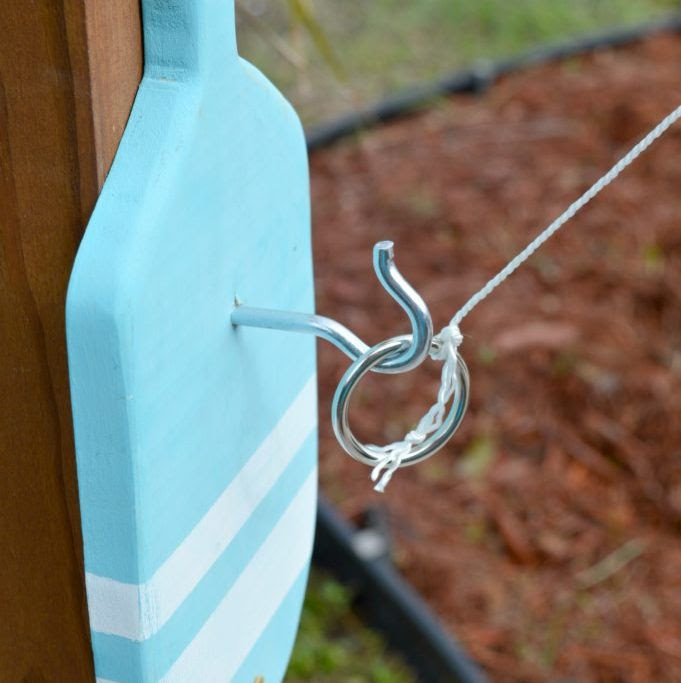 The goal of this game is to make sure that the ring lands around the hook and not touch it. It may sound simple, but it is definitely more difficult than it sounds and requires concentration and strong hand nerves, so it can get quite competitive!
From all of us here in Yajny blog, we wish you a truly fun summer with your little ones.