Barcelona has confirmed that Arturo Vidal has joined Inter Milan with a permanent deal after two seasons at the Camp Nou. The Chilean midfielder signed his contract with the Italian giants after Antonio Conte's team paid a fee of € 1 million to secure his signature.
Vidal and Conte are set to meet again after nearly five years, as the two enjoyed a fruitful period together at Juventus. The 33-year-old is one of the most crowned players of his generation and has represented Bayer Leverkusen, Juventus, Bayern Munich, and Barcelona, ​​while also being one of the greatest Chilean players ever.
Barcelona issued an official statement and thanked Vidal for his contribution with the Catalan giants, as the Chilean midfielder left the Spanish League after winning the Spanish Super Cup. The former Juventus player has played 96 games in all competitions and scored 11 goals, and his most prominent goal was against arch-rivals Real Madrid at Camp Nou in 2018.
Inter has been in talks with the veteran midfielder for some time now and has finally ensured that he finally sets foot on San Siro, as Vidal appears ready to spend the last years of his career in Italy. Vidal is set to meet again with his compatriot Alexis Sanchez, who also joined the Italian Serie A club Inter Milan earlier this summer in a permanent deal from Manchester United.
Barcelona has already abandoned Ivan Rakitic and is also close to dumping Luis Suarez, who appears to be ready to join Atletico Madrid. Nelson Semedo is also close to making a big-money transfer to Wolverhampton in the Premier League, with Ronald Koeman looking to improve his squad in the coming weeks.
If all of this sports talk encouraged you, like it did to us, and got you thinking about working out yourself -even if not football-. then you'll be pleased to know that in the second half of this article, we will be sharing with you the best offers, promotions, and discounts on the best sports brands in the Middle East and the world, all available through Yajny.com!
The most popular sports brands and their exclusive offers…
Adidas

Adidas is known to be a sports product company that, besides sports shoes, includes other products such as bags, shirts, watches, eyeglasses, and other sports-related clothing. Adidas ranks first in the sportswear industry in Europe and is ranked second in the world after its US rival Nike.
Adidas Offers
Adidas provides periodic offers on its products with the aim of helping its customers achieve the best financial benefit. Thanks to these offers, you will have the ability to get your hands on your favorite sports products with the international Adidas quality at the best prices possible. Among these offers, Adidas offers the exclusive Adidas discount coupon, which is an exclusive code that gives you an extra discount on your online shopping process in addition to the existing offers that the brand provides on its website.
Nike
The Nike brand is an American company with a long tradition of producing and designing sportswear, shoes, and equipment. The brand 'Nike' specializing in sportswear, is one of the most expensive brands in its scope of work across the world. Nike is the brand that is responsible for providing the players' t-shirts for the biggest and most famous international football teams, including English Tottenham, Barcelona, Inter Milan, Italian Juventus, Aston Villa, Scottish club Celtic, Brazilian club Corinthians, Atletico Madrid of Spain, Chelsea, and Manchester City of England.
Nike Offers
You can enjoy the seasonal and regular Nike offers available on the brand's website and thanks to the brand's partnership with Yajny website, which gives users access to the exclusive Nike cashback service, through which a deductible part of your spending on the brand's products is given back to you as a cashback balance in your Yajny account which you can withdraw later and re-use however you choose.
Foot Locker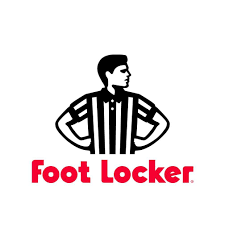 Foot Locker is one of the world's leading retailers of footwear and sportswear. The store combines everything related to sports with a variety of design, and to suit the international level and taste. Foot Locker adopts the latest trends with the superior quality of premium materials. In terms of design, it excels in the manufacture of elegant sporty pieces, when it comes to materials, Foot Locker materials are carefully selected to achieve comfort and quality, which are two features that are never compromised in the brand's operation process, the brand follows the latest international standards while staying in touch with their unique brand identity.
Foot Locker Offers
In cooperation with Yajny, Foot Locker offers the exclusive Foot Locker cashback service, which is a service that lets you earn back a sum of the total cost of your shopping as a cashback balance in your Yajny wallet which you can withdraw later re-use however you please. This cashback balance is automatically increased with your shopping, so the more you shop, the more cashback money you'll get back.
The exclusive promotional services available through Yajny.com
The branches of these three sports brands are available in many cities in the Gulf Cooperation Council (GCC) countries, with online shopping stores that provide you with the aforementioned offers as a result of their exclusive cooperation with the Yajny platform for offers that help you achieve the best and most cost-effective shopping experience possible.
Go back to practicing your favorite sports and let Yajny help you gear up with its exclusive offers on the world's best and most popular sports brands!