We all love to take advantage of our vacation, for this we recommend you to get out of the box for this long month vacation and try the Ecotourism with your family.
In the past couple of years, destinations like Dahab, Siwa Oasis, Hurghada, and Sharm el sheikh started to be very popular which means it may face over tourism that cause severe problem to the nature of the places since human activities can be gradually harmful especially when they have no awareness of the environment. It may also place a burden on a destination's resources and residents, as well as hinder them from successfully preserving their most valuable assets. But this also means you need to have a new adventure.
Ecotourism and its benefits:
This type of travelling was originally known in the 1970s, but it didn't take off until the late 1980s. Ecotourism is becoming more popular every year as a result of a rising demand among consumers to choose more sustainable options.
"Responsible travel to natural areas that conserves the environment and improves the welfare of local people." That is what Ecotourism is defined by the International Ecotourism Society. Minimizing damage, conserving biodiversity, raising environmental awareness, and honouring local culture are all important aspects of ecotourism.
Ecotourism aims to encourage environmentally friendly tourism activities that have a minimal impact on the environment. Sustainable tourism also focuses on encouraging cultural contact and adoption in order to reduce the consumption of natural resources like water.
Egypt is recognised for its ancient sites as well as its magnificent natural beauty. Starting with Farafra Oasis to Matarma Bay, Ras Sudr, you now have 5 locations where you can learn about a new lifestyle through ecotourism.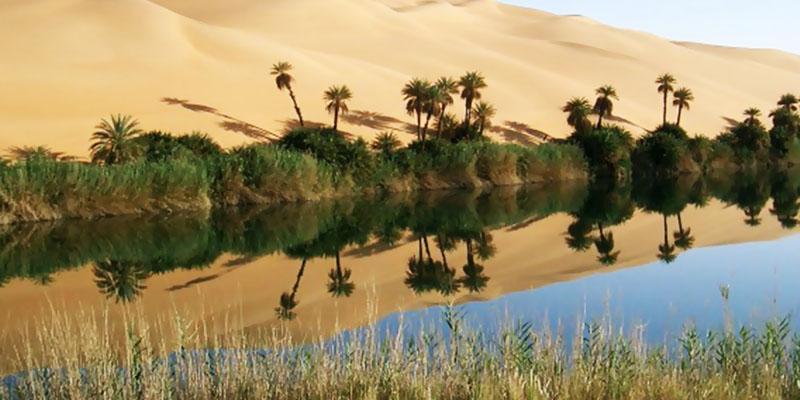 The Farafra Depression is a geological depression in Western Egypt that is the second largest in terms of area but the lowest in terms of people. It is located in Egypt's vast Western Desert, almost halfway between the Dakhla and Bahariya oasis.
Relaxing in a hot spring is one of the most popular ecotourism activities available there. Sulfur traces are found in the huge hot bath, which are thought to help muscle and joint healing. The palm groves are split into walled gardens covered with olive and fruit trees, as well as date palms, and are best visited just before sunset. The White Desert's Chalk terrain is beautiful. An overnight camping safari under the stars to enjoy the spectacle of both sunset and dawn, and if the moon is close to full, you'll be in for a treat.
Bahariya Oasis: Desert Tour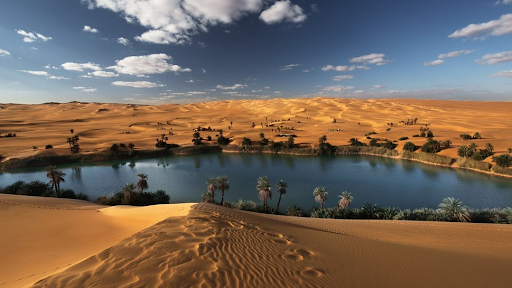 Bahariya, known as the "Northern Oasis" since ancient times, is located in a valley bordered by tall black rocky cliffs. It is one of the most appealing of the desert circuit oasis, and it is also the easiest accessible, being just 365 kilometres from Cairo.
Enjoying the stunning scenery and serene environment. You'll see a lot of stars and have the impression that you're in space. There are also other sites you'll explore, such as the Crystal Mountain, and you'll get the opportunity to collect flower stones in the Black Desert. If you're lucky, you'll see the Egyptian Fox in the desert, but keep your shoes on your feet because he likes to steal them.
Bahariya is the starting point for safaris in the Western Desert, which vary from day visits to the neighbouring White Desert to long-distance adventures to the isolated Gilf el-Kebir near the Libyan border or the Great Sand Sea.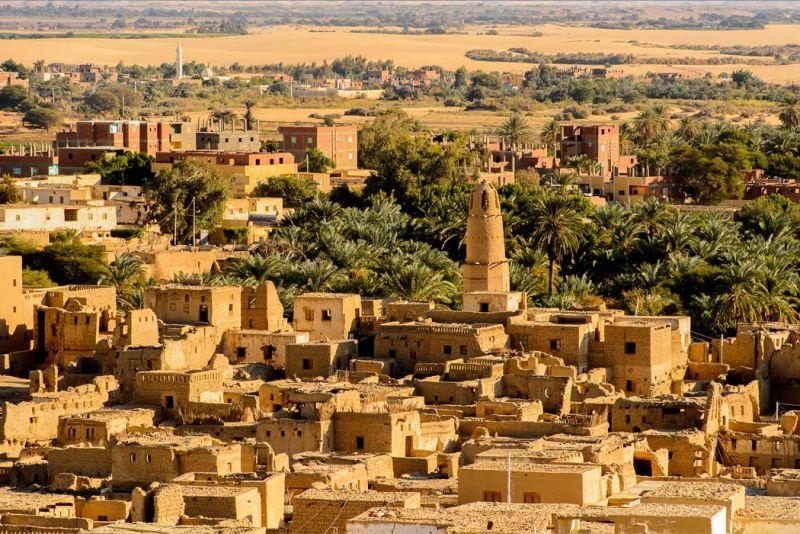 El Dakhla is one of Egypt's most beautiful oases, with numerous outstanding monuments, breathtaking natural surroundings, and a vast variety of Bedouin handicrafts offered around the Dakhla Oasis villages.
If you are travelling on an ecotour, you must purchase some of the beautiful handcrafted items that are available. Pottery, jewellery, woodwork decorations, rug-making, and other Bedouin cottage businesses may be found in abundance. By doing so, you have fulfilled one of the Ecotourism purposes of supporting local inhabitants in preserving their cultural identity.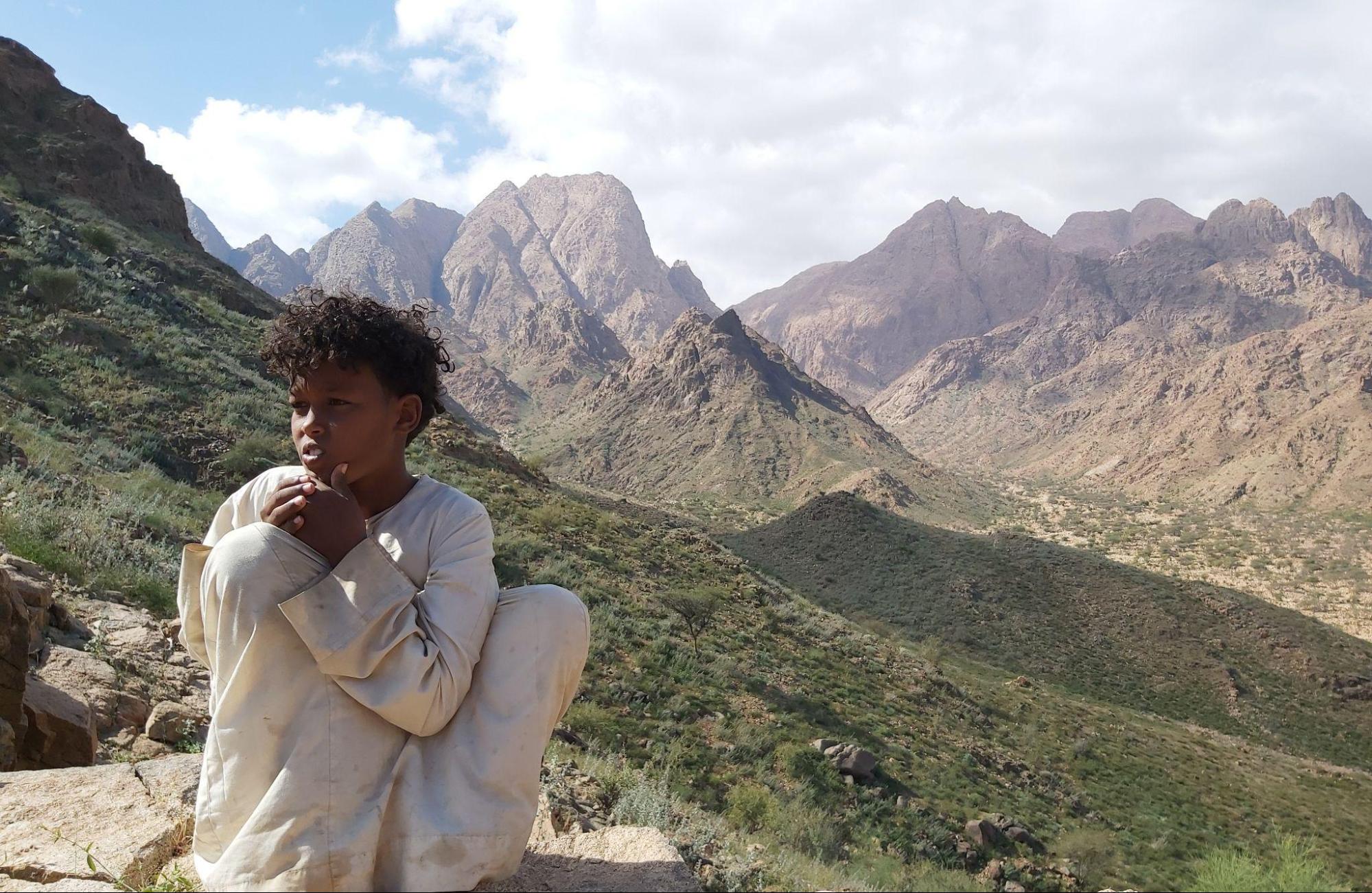 The Egyptian area of Halayeb is located on the African side of the Red Sea. Halayeb, Abu Ramad, and Shalateen are the three largest towns. The Bechara, Al-Hamdawab, Al-Shintrab, and Al-Abadah tribes make up the majority of the population, which is of one ethnicity, the Beja.
Despite its remote position, it is well worth the trip. The Shalatin Center is known for its abundance of fish, and also contains the Jabal Alba Natural Reserve, which is one of Egypt's most significant and largest natural reserves. The reserve is known for the fertility of its lands, which are irrigated with both groundwater and rainwater, and contains a diverse range of natural, human, and cultural resources
Other locations to see are Daeib Valley, which is home to a variety of wild animals, and the Abraq Area, which is known for its various valleys, plateaus, and mountains, and also home to a variety of wild creatures including ostriches, mountain goats, wild donkeys, Egyptian deer, and wild cats. There is also a diversity of wild rare plants that some of them are medical. Finally, there is the Erakat region, which is a perfect location. And finally the Erakat area which is a suitable place for safari tourism.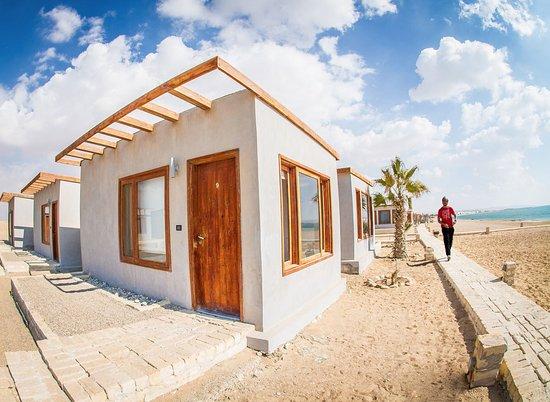 Ras Sudr is an Egyptian town on the Red Sea coast and the Gulf of Suez. It is part of the Governorate of South Sinai.
If you are a beach and also a meditation lover, Matarma Bay in Ras Sudr is the best choice for you. Matarma Bay is centrally positioned among Ras Sudr's kitesurfing hotspots. The hotel has 44 Beach Huts, the most of which have a sea view and are located a few hours from Cairo on a sandy beach. The hotel has concentrated on delivering a delectable international food to both guests and tourists which added a value to the place.
Now you have the choice whether to try something new or to stay in your comfort zone. If you go with the first option, make sure to visit Dayma , which is an eco tour company led by skilled and enthusiastic environmental educators that offers unforgettable immersive adventures to explore and connect with Nature, Self, and Communities.