The Saudi hotel sector is witnessing, day after day, an evolution with the new openness policy led by his Royal Highness Prince Mohammed bin Salman, the Crown Prince. Recent projects in the field of tourism have attracted attention all over the world. When you are now looking at hotels in theGCC region, you cannot overlook boutique hotels in Saudi Arabia which have become wonderful destinations for those looking for elegance, luxury, and leisure.
If you want to spend a weekend in the Middle East, you can undoubtedly go for one of the wonderful hotels in the cities of Saudi Arabia that vary in its atmosphere and uniqueness. In this article we will share with you our recommendation of the best 5 luxury boutique hotels in all of the Saudi Arabia Kingdom, based on diversity and quality, so you can know where to go to treat yourself on your next visit to the Saudi Kingdom:
Le Meridien Al Khobar Hotel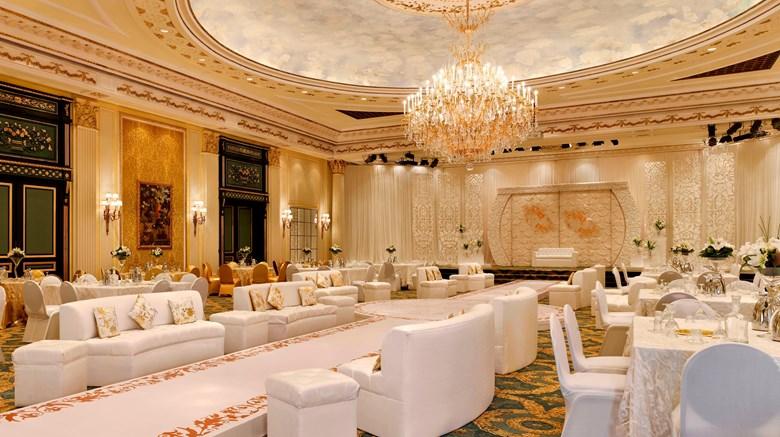 Le Meridien Al Khobar is fully newly planned with an oasis that caters to the sense of luxury and sophistication of guests in the lively Al Khobar area with an ideal location in the heart of the city's commercial district.
The picturesque Meridien is located just a few minutes from the city's most lively sites, which include the Saudi Aramco Showroom, King Fahd Causeway, and Khobar Corniche.
You can enjoy free access to all local the attractions, including malls, the Gold Souk, and Prince Muhammad Bin Fahd Theme Park.
Le Meridien Al Khobar boasts 333 rooms with stunning views of the Arabian Gulf, and includes three distinct dining venues, 14 meeting rooms that can accommodate up to 450 guests, a sunny outdoor pool, a fitness center, tennis courts, comprehensive health and leisure facilities, and a center For fitness.
Le Meridien Al Khobar has great executive service, with comprehensive airport pick-up service, personal assistant, private lounge, free continental breakfast, snacks, drinks, newspapers, and unlimited use of the business center, with a meeting room.
Park Hyatt Jeddah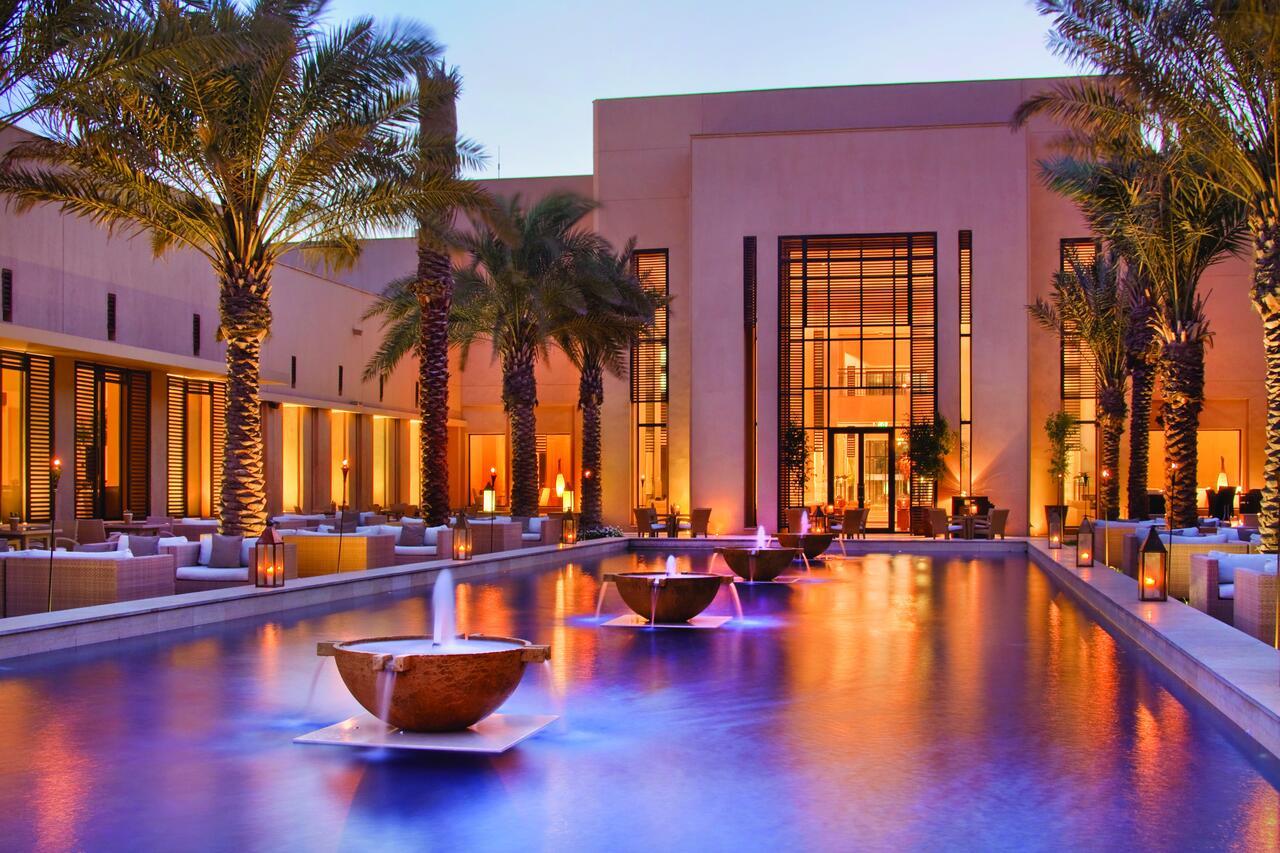 Park Hyatt Jeddah Marina Hotel ranks as one of the finest hotels in Jeddah with a strategic location in Al Hamra district.
Park Hyatt Jeddah has a 5-star rating, and is located in a sea-facing location on the city Corniche, 15 minutes away from the King's Fountain by car, and 5 km away from Jeddah Mall, which is only 10 minutes by car.
Park Hyatt Jeddah offers spacious hotel rooms with flat-screen TVs and high-speed internet access.
The hotel rooms are supported by state-of-the-art technology facilities and are fully decorated in a modern style with Arab-Andalusian influences. The hotel's bathrooms are equipped with rain showers and separate and attached bathtubs, and most of the rooms have stunning, lively views of the resort's garden with partial views of the Red Sea.
The hotel includes an Evania spa for women with indoor and outdoor pools and 7 treatment rooms with private terraces. There is also a beauty salon with specialized nutritional experts, in addition to thermal mud massages.
The Seba Gentlemen Wellness and Sports Center also offers a modern gym, tennis and squash courts, and a traditional spa (hammam) that is exclusive to men.
Movenpick Hotel Al Khobar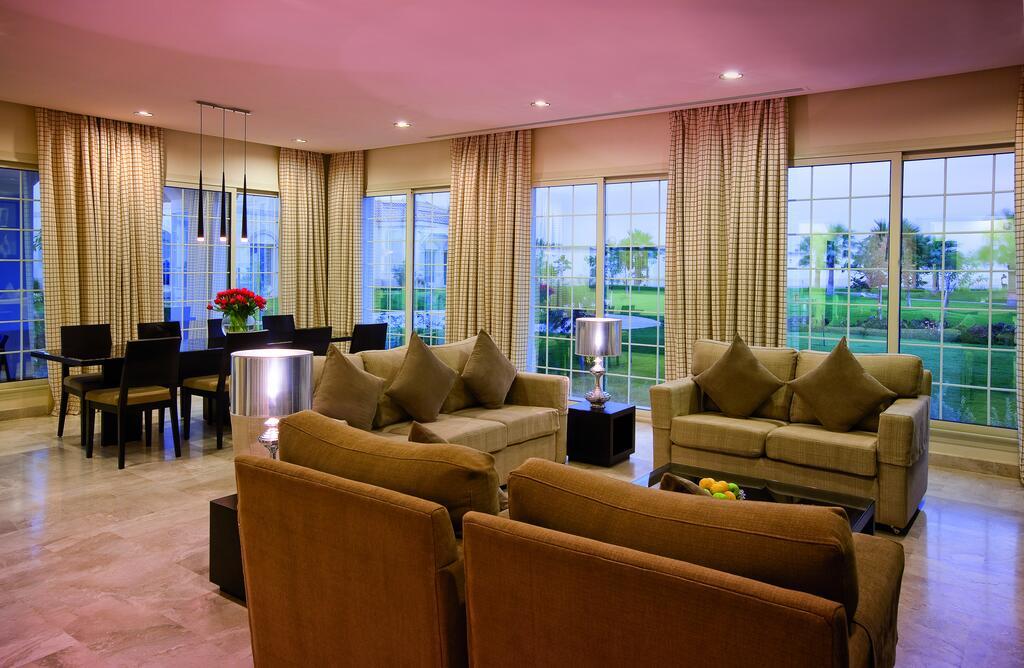 Movenpick Hotel Al Khobar is strategically located in the business district of Al Khobar. It has an indoor pool, fitness center, spa, 3 restaurants and a coffee shop. It features luxury rooms and suites with satellite TV broadcasts and sea and city views.
The hotel is located on Prince Turki Highway, less than 2 km from Al Khobar Corniche and only 500 meters from the major stores shopping area.
All rooms and suites feature city or sea views, and each room is equipped with a minibar, iPod docking station, tea and coffee making equipment, safe, DVD player, and satellite TV. The bathroom includes a hairdryer, towels, bathrobe and slippers.
Hotel guests can have a massage or a Turkish bath, as well as enjoy the hotel sauna. The hotel is also supported by a fitness center and a squash court.
The hotel also offers a buffet that offers meals all times of the day, in addition to The Blue Restaurant, which serves authentic Indian dishes from the authentic Indian restaurant Maharaja.
Guests can also enjoy a panoramic view of the wonderful city of Khobar and the Arabian Gulf from the restaurant itself. This is while Le Cafe coffee shop serves light meals and various drinks, including coffee, of course.
King Fahd International Airport is a 45-minute drive away from the hotel. Free valet parking is provided with free private parking.
Shaza Al Madina Hotel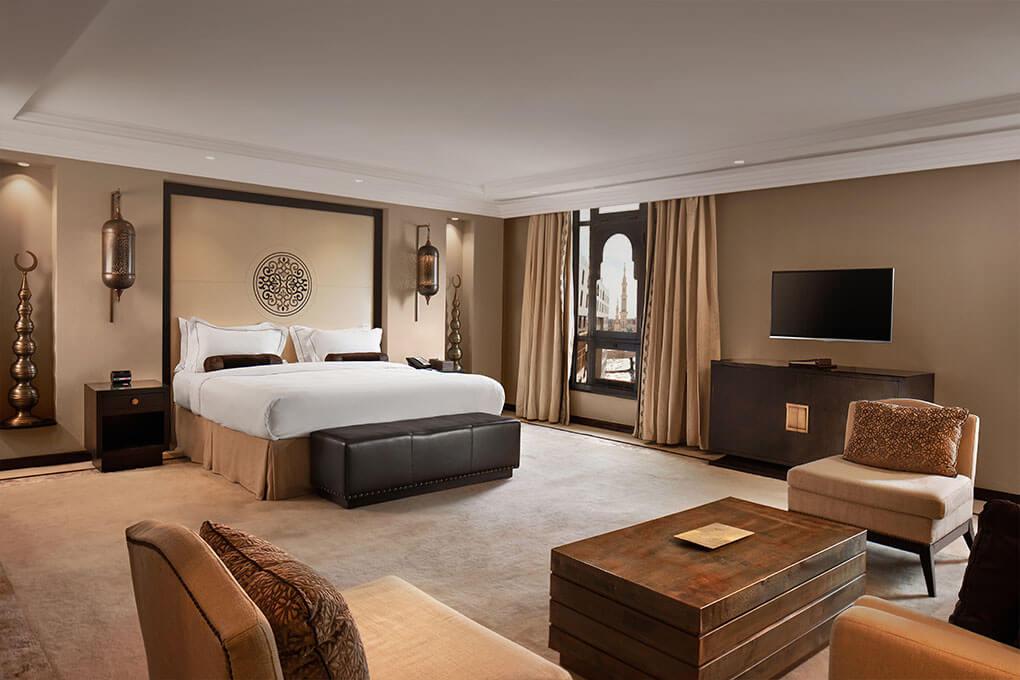 It is Al Madinah, which ranks as the second holiest city in the Islamic homeland after Makkah Al-Mukarramah and occupies a very special place in the hearts of Muslims all due to its being the residence of the Prophet Muhammad (peace be upon him).
If you look forward to asking anyone from the city's people about it, the response will be that the city has a very special character, characterized by a calm character and a spirit that gives peace and human charm, this is reflected in the characteristics of the population and the way of life. In a vital location within this luminous and spiritual city, Shaza Al Madina Hotel is located a few steps away from the Noble Prophet's Mosque, to provide you with the pleasure of enjoying a comfortable sleep near the Prophet's holy sanctuary.
Shaza Al Madina Hotel takes a direct view of the Prophet's Mosque, harmonizing luxury in design with an ideal, dynamic location. You can wake up to the sweetest sound and the most wonderful sight of the Prophet's Mosque 'muezzin' calling for Fajr prayer at dawn.
Shaza Al Madina Hotel considers every hotel guest a precious gift to cherish, and the hotel's suites are Shaza Al Madina's perfect way to reflect the warmth, generosity, and authentic Arab hospitality.
Shaza Al Madina has succeeded in creating the most wonderful concepts of hospitality in dining, where traditional local dishes are mixed with fine service and distinctive touches to give guests the most wonderful experience possible in the city.
Narcissus Hotel and Spa Riyadh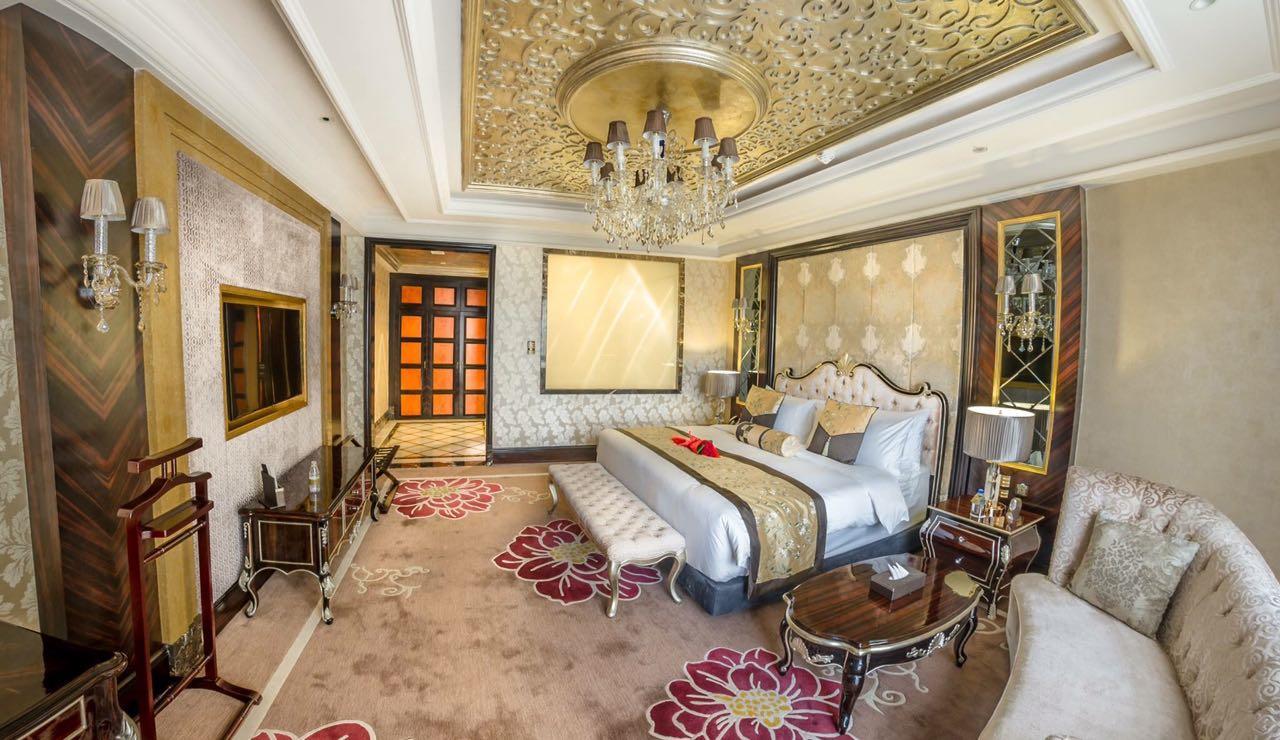 Narcissus Hotel Riyadh Olaya ranks as one of the best hotels in Riyadh, with a 5-star rating, the hotel occupies an ideal vital location in the distinctive Olaya neighborhood, which is described as the commercial and financial center of the city, and the famous Kingdom Tower is located a 5-minute drive from the hotel.
Narcissus Riyadh takes a vital location on Tahlia Street across Olaya Street, and for the hotel's advantages it offers free Wi-Fi, 3 restaurants and meeting rooms. In 2015, the 5-star Narcissus Hotel and Spa Riyadh won the International Luxury Hotel Award of the year.
The rooms and suites feature comprehensive air conditioning and the accommodations feature classic, modern décor and include a minibar, flat-screen TVs broadcasting satellite channels, as well as an electric kettle. The marble bathrooms include a shower and a bathtub, and the suites include seating areas, with efficient and luxurious room service.
Guests have the chance to relax in the Turkish and Moroccan hammam, and as for the spa services, they include a steam room and a sauna. There are also business centers, in addition to a 24-hour front desk, and you can also go to the tour desk to arrange local excursions.
Riyadh International Convention and Exhibition Center is 15 minutes away by car, while Al Faisaliah Tower is 700 meters away from Narcissus Hotel Riyadh.
Take advantage of Yajny's exclusive Booking cashback offer and save more on your stay in any of these fine boutique hotels!
You can easily book your accommodation in any of these luxurious boutique hotels through the internationally known booking site, Booking.com.
Booking.com has various packages of prices, as well as several seasonal and regular offers that are provided to help customers enjoy the most reasonably priced and affordable accommodation.
In addition to the previously mentioned offers and deals, you can save even more on your stay in any of these fine luxurious hotels if you make your booking.com reservations through Yajny.com, as you can enjoy Yajny's exclusive Booking cashback offer which lets you recover a certain percentage of the money you initially paid for your reservation in the form of a cashback balance which gets deposited into your Yajny account so you can withdraw it later.
Lastly, we hope you have a truly enjoyable yet affordable stay in any of these 5 luxurious Saudi boutique hotels!