Every year, around the last week of November, comes a very special shopping season, as stores and brands compete and race to offer their goods, products, and services with special offers and exclusive discounts that cut their cost to the minimum, allowing shoppers to achieve their shopping dreams while on a budget while simultaneously allowing the stores to achieve their highest and most sales of the year.
You probably already know what we are talking about, it is Black Friday or Black Friday! If you have not heard of this term before or don't know what it offers exactly, let us fill you in that in addition to this season's regular offers through traditional field stores which provide huge discounts on products in both physical stores and online stores, you can also take advantage of sites like our own Yajny and get extra discounts and offers, on top of those offered by the store itself.
How is that possible, you asked? Well, through its partnership and collaboration with the best and most popular online stores in the Middle East and the Gulf Cooperation Council (GCC) countries, Yajny works as the middleman to offer customers exceptional offers and deals on these store's products exclusively through its platform. These offers and deals vary to help customers enjoy the most cost-effective shopping experience possible through Yajny's platform, so let's find out more about what kind of offers can you enjoy through Yajny.com.
In this specific article, we are going to address the offers presented by the leading and professional AliExpress online store as one of the largest stores in the Middle East region, and if you want to know more about 2020's Black Friday Shopping Festival from AliExpress and the offers provided by the store for the limited time of this shopping season, keep reading to know more about the best of the millions of deals available on the numerous product categories of the giant online store. Also, keep reading to know how you can take full advantage of the exclusive offers Yajny provides you for more affordable shopping during this Black Friday sale season.
Why should you shop from AliExpress specifically on Black Friday, and what kind of offers do you get?
Well, through Ali Express, you get access to the world's most famous and renowned brands with offers that reach up to 70% during this Black Friday season. AliExpress online offers a wide variety of products across many categories from mobile phones, electric scooters, and earphones to drones, smartwatches, sports shoes, hair wigs, and cosmetics. So odds are you would regret it greatly if you miss out on this year's hottest and best offers from the most famous domestic and international brands such as Xiaomi, Deko, Anker, and Baseus.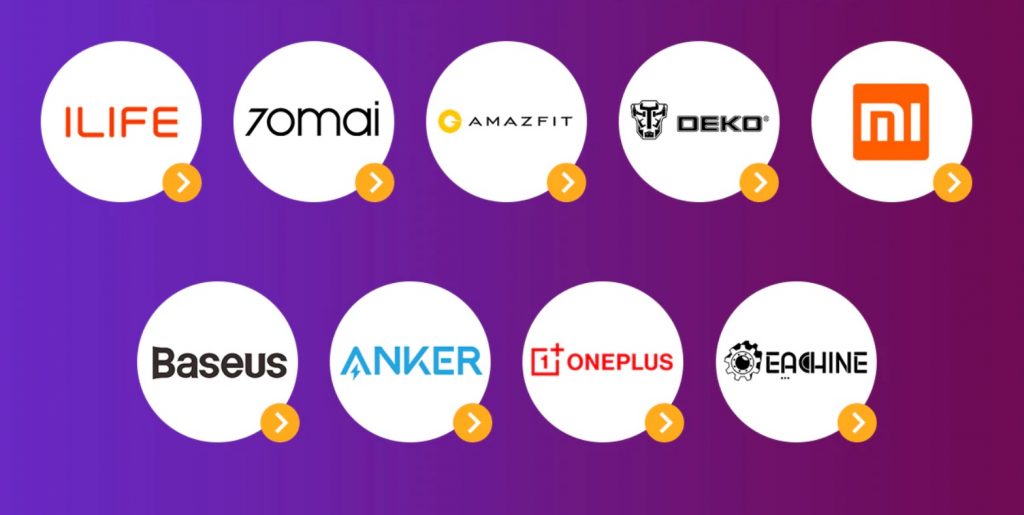 Why should you shop from AliExpress, specifically through Yajny.com?
The cost of the products available on AliExpress is reduced through the offers Yajny provides, such as the exclusive AliExpress cashback service which gives you a financial refund after every purchase you complete from AliExpress.com through Yajny.com. The way AliExpress cashback works is that cuts out a percentage of the total amount you pay while shopping, then gives it back to you in your Yajny account as a cashback balance which increases with your purchases, so the more you shop, the more cashback money you will earn back. You can easily withdraw this cashback balance from your Yajny account using any of the methods Yajny listed on its Terms & Conditions page. This cashback deal is applied to all of AliExpress's products including those already on sale by the store itself, meaning you get to enjoy a double discount while shopping for some of the world's best brands and most trusted products.
More on AliExpress's Black Friday offers:
1. When exactly is the Black Friday sales festival taking place?
The amazing Black Friday Festival starts on November 23, 12:00 AM, and continues through November 27, 11:59 PM, PDT.
2. When can I know the specific discounts and reduced prices?
Sale prices will be announced on November 18, 2020, 12:00:00 AM PST, 5 days before the sale date. You can also filter your search results to show only Black Friday deals.
3. How can I take the maximum advantage of the Black Friday sales through Yajny?
Hurry up and download the Yajny mobile application, log into the application, then head to AliExpress's store on Yajny. From there, you can easily go to AliExpress's website and start browsing and picking out the products you would like to purchase, then add them to your shopping cart and complete your purchase while enjoying the unmatched Black Friday sales, this is from Nov 18, 2020, 12:00:00 AM PDT onwards.
Lastly, Yajny wishes you a fruitful shopping season like any other. Stay safe and shop through Yajny!