In this article, we offer you some of the latest and most popular trends and products that have been stealing the spotlight and making a buzz in the technology scene in the Gulf area and all of the Arab world. This is not just any regular review, but it is a close hard look at the most prominent items that have been grabbing the attention of most people recently in the world of cellphones, such as the iPhone 12 and its accessories, the OnePlus 8 Pro, and the mobile of retired veteran Al-Ahly Jeddah player Hussein Abdul-Ghani, who raised the scene with its simplicity and also its majesty.
iPhone 12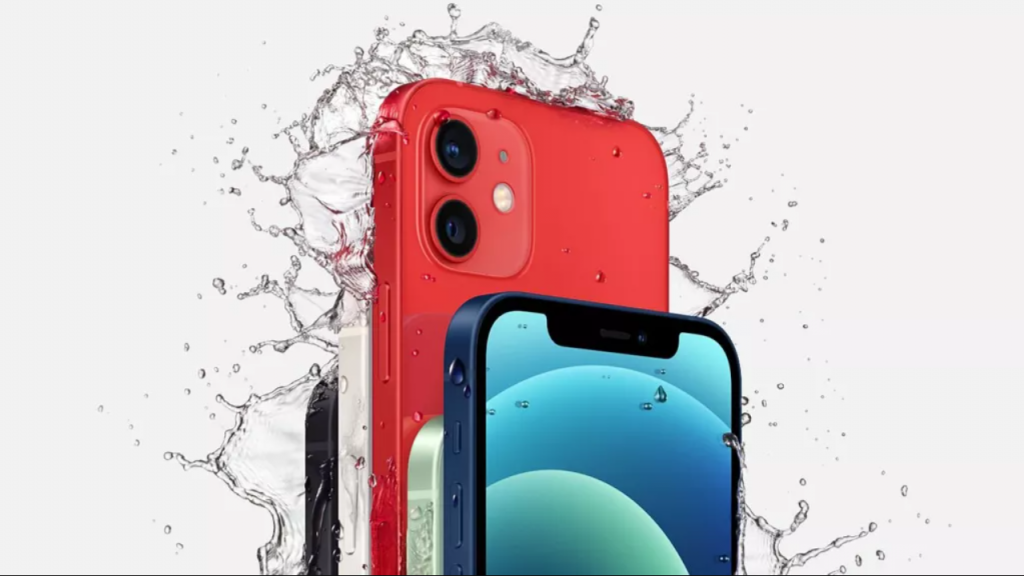 One of the biggest iPhone 12 rumors before launch was that Apple would provide you with the device without headphones or a charger, and it turns out to be true – mostly.
Apple chose to drop a few different things from the iPhone 12 box that previous iPhones came in – but not all, so you'll still find a few accessories with the device.
The alleged reason for this is to reduce e-waste, which definitely makes sense – most people choose to buy their own headphones rather than use cheaper in-ear headphones, and even if you use EarPods, you can simply continue using your old pair (unless this is your first iPhone in which case you can buy new ones from any Apple store).
But if you haven't been following tech news, it can be difficult to know what comes in the box of the device, what you need to get separately, and what extras you might want. That's why we came up with the iPhone 12 accessories guide.
What comes in the box: 
The following items come in the box of your iPhone 12. Obviously, we don't count the SIM card removal tool as an example.
Lightning Cable to USB-C
You get a Lightning cable to USB-C and you can connect the Lightning end to your iPhone, but it should be noted that USB-C is not a typical USB port that you might have on your computer, or that you find in some wall outlets in Airports, cafes, or similar places.
Some laptops and modern computers have USB-C ports (including MacBooks), but to charge your phone from the wall, you must get a USB-C wall charger. It will not be connected to any power adapter.
What you need to buy: 
The following don't come in the iPhone 12 box, but you'll likely end up buying them to improve the iPhone experience anyway.
iPhone 12 Wall Charger
The iPhone 12 box does not come with a wall socket, and you will need one to connect your phone to the mains.
It's highly likely that you already have one of these so you won't need a new one – but you should check first. Most wall chargers that come with gadgets have USB-A ports – that's the large, rectangular input – but the iPhone 12 cable plugs into a USB-C port – that's a smaller input with rounded edges.
If you need to buy one of these, Apple's website sells it, but it is quite pricey so it might be worth looking for an Amazon USB-C wall charger instead.
iPhone 12 Earphones
The new iPhone 12 does not come with wired headphones inside the box. If you've ever had an old iPhone, you can use the ones you already have, but if not, then maybe now is the time to upgrade and buy wireless headphones.
Apple will likely skip ahead to upgrade to AirPods or AirPods Pro, but there are plenty of other options on the market.
Some people may prefer wired headphones, and if you do, that's totally understandable – wireless options can be quite pricey and it's nice to have the reliability of wired audio being plugged in and playing.
You can buy EarPods from Apple's website and there are a lot of Lightning headphones on Amazon – just make sure the pair you buy connect to the Lightning Port.
What else might you need to buy:
Although these things are not key to the smartphone experience, they may go some way in improving the way you use your brand new iPhone.
A Wireless Charger
Wired charges are considered to be more on the old school side; wireless is the future, although there are no smartphones that come with wireless chargers in the box. iPhone 12 supports 7.5W wireless charging with all Qi chargers (most wireless chargers are Qi), although Apple's MagSafe, which uses magnets on the back, comes in at 15W.
iPhones have supported Qi charging for a while, and there are a lot of wireless chargers sold on Apple's website. You can also check out our list of the best wireless chargers to find other options.
Apple's MagSafe is a new addition to phones, so it remains to be seen how useful it is, but the 15W wireless charging looks good. Apple only sells MagSafe technology via its website.
iPhone 12 smartwatch
Smartwatches are very popular now, and you can use them as a little accessory for your phone to send notifications and control your music – and they're also really useful for tracking sports and health activities.
Apple has a lot of smartwatches – the most recent being the Apple Watch 6 and Apple Watch SE, but there are older watches that now cost a little less.
You can buy the watch from another company – Fitbit devices are great for social workout and suit a wide ecosystem of products, Garmin makes smartwatches designed for fitness enthusiasts, and Samsung's Galaxy Watch usually dominates our list of the best-seller smartwatches.
OnePlus 8 Pro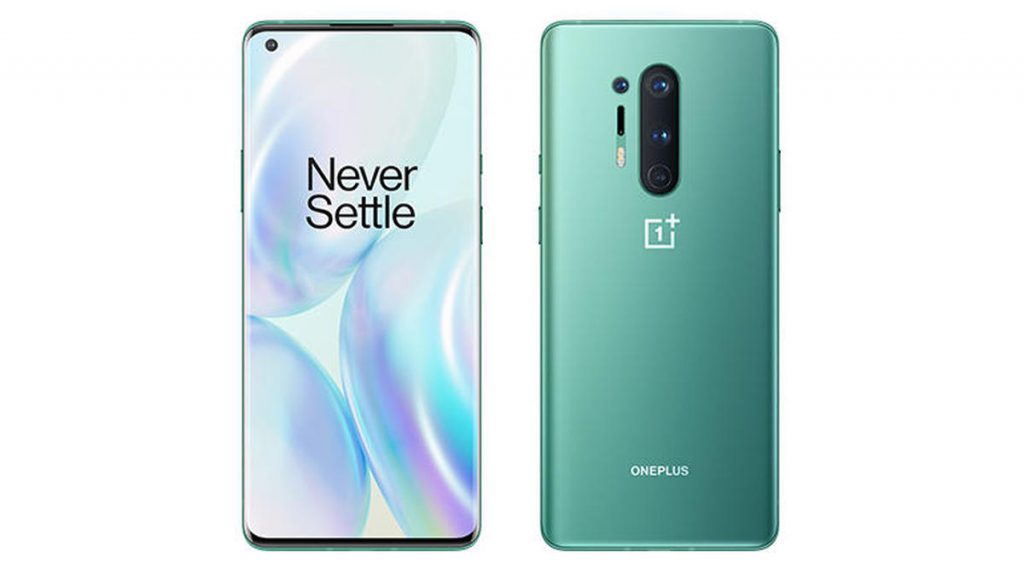 Also comes among the most recent lines of smartphones is the OnePlus 8 Pro phone with a Qualcomm processor, a Qualcomm Snapdragon 865 with a 7 nm plus architecture, eight-core four cores with a frequency of 1.8 GHz of type Kryo 585, and three cores with a frequency of 2.42 GHz of type Kryo 585 and a core of frequency of 2.84 GB Hertz of the same type.
This mobile phone also comes with a Floyd AMOLED screen, the best type of screen, at a scale of 6.78 inches, with an acquisition ratio of 90.8%, a pixel density of 513 pixels per inch, and a resolution of 1440 * 3168 pixels, at a refresh rate of 90 Hz, with the protection layer of Corning Gorilla Glass the fifth generation.
What makes this cellphone stand out: 
The AMOLED screen, which is characterized by color saturation and a high acquisition ratio.
The large internal memory is 256 GB of type UFS 3.0, as well as random access memory (RAM) 8 or 12
The leading Qualcomm 865 processor with a 7 nm manufacturing architecture that reduces battery consumption
The phone camera supports 4K video shooting
The phone scores 573,276 points on the Antutu Proficiency Scale
Hussein Abdel-Ghani's Vertu Signature S mobile phone (The Talk of the Hour)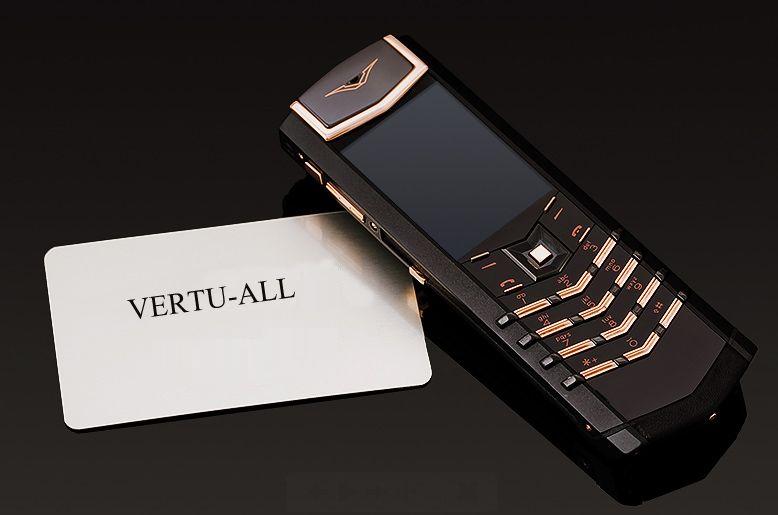 Hussein Abdul-Ghani, the retired star of the Saudi Al-Ahly Jeddah club, showed his surprising mobile type on the air while he was speaking to the "Koura" program broadcast on the Gulf Rotana channel.
Hussein Abdul Ghani's phone is a Vertu Signature S mobile, which is not a smartphone that uses modern technology that supports applications such as WhatsApp, Facebook or other modern phone applications that we use on a daily basis to make our daily lives easier, but what distinguishes the Vertu Signature S mobile is that it is manufactured by the French company Vertu, which is an extra special mobile manufacturing company, and the phone itself is considered to a highly luxurious device. There are several versions, such as the stainless steel version, the gold version inlaid with diamonds and precious stones, and the leather one with stainless or gold.
Vertu Signature S Specs:
The phone has been in the market since 2008.
The device dimensions are 130 42 13 mm.
The mobile screen is 2.0 inches, with a resolution of 320 240 pixels, with a density of 200 pixels per inch, the screen glass is resistant to scratches.
Supports 2G and 3G networks.
Supports one SIM (Nano-SIM).
Supports storing up to 2000 numbers on the mobile.
The internal storage capacity of the mobile is 4 GB.
Supports Wi-Fi version Wi-Fi 802.11 b / g.
Supports Bluetooth version v2.0.
Supports the micro USB port.
Supports SMS, MMS, Email messages.
Supports WAP, xHTML browser.
It supports languages ​​(English, French, Italian, German, Spanish, Chinese) only.
It comes with a battery that works for 5 hours on the 2G network and 3 hours on the 3G network.
As we can see, the Vertu Signature S phone is not exactly a sophisticated device, but it is one of the most luxurious phones in terms of manufacturing materials and is considered one of the incredibly expensive phones, because, as we mentioned, it contains multiple versions, including stainless, gold, and gold inlaid with diamonds and precious stones. These phones are intended for gifts, businessmen, and celebrities. But on the other hand, Vertu is manufacturing many other advanced phones that work with modern and advanced technology.
For more shopping tours and reviews to learn about the products of the world of technology and phones; visit Noon.com for the latest phone releases and accessories, as well as Kul.com, make sure to do so through our website, Yajny.com. Do you want to know why? Keep reading…
Shop for the latest in technology from Noon.com and enjoy the best offers and discounts through Yajny.com
The Noon store provides you with the latest technology products, including phones of the best and most popular brands and their peripheral accessories, in addition to the seasonal and mainly regular Noon offers available on the online store itself, Through the exclusive cooperation between the store and Yajny.com, Noon provides you with the exclusive Noon discount coupon code which provides you with an effective additional discount on all of Noon's products even those that are already on sale on the Noon store itself.
Get your hands on the best modern tech products from Kul.com, and at the best prices thanks to Yajny!
Kul.com store is a first-class economical store that provides competitive prices, in addition to the latest releases in the world of technology, including, of course, phones and their accessories, which is the subject of our talk today. For shopping offers, you can take advantage of Yajny's exclusive Kul.com discount coupon code, which provides you with an effective discount on all of the products available on Kul.com even those on sale by the store.
To keep track of all the latest releases and offers in the world of technology, make sure to follow us so you can enjoy an unmatched shopping experience.