In many markets, there are hundreds of laptops with hundreds of differences, and accordingly, the person who wants to buy a new laptop becomes a variety of wide options, so through this article from the blog, we will tackle this confusion while providing a list of laptops The 5 best for 2020 that meet the different needs and aspirations of users in terms of price, specifications, quality of use, and endurance.
As we mentioned, buying a new laptop is not easy, as there are many different device brands, and the perplexity is that you have to balance the balance between manufacturing quality, strength, and price, and for this many buyers spend extended periods of research and examination to compare the best complete devices displayed In the markets with its varied options.
In this article, we issue an evaluation of the best laptop devices during the current year 2020 in terms of benefits and prices, so that you as a user can buy the best device, and within our evaluation, we offer devices that have a high rating by most users.
Why do we offer evaluation?
Because, as a user, when buying a new laptop, it is necessary to take into account the important specifications and choose a good operating system, as well as identify the tasks and uses that you need, so that he can choose the right device to use it.
To start with, it should be noted that many experts give users more advice to take care of the brand than pay attention to price, taking into account design elements, support, quality of manufacturing, innovation in addition to value.
We now offer you a list of the best laptops for the year 2020, including what combines thin fish and lightweight, including what is characterized by a distinctive and slender screen with a good display, including the most specialized devices in games and entertainment, as well as convertible laptops that can be worked on as portable laptop or switch to Another mode is the tablet mode, you can also focus on the aesthetic component of stylish design devices in addition to laptops that have strong specifications that are more durable to work hard, in addition to devices with limited capabilities, then you can choose what suits your use.
Top 5 laptops you can buy in 2020 in order!
1 – Dell XPS 13 laptop – the best device in 2020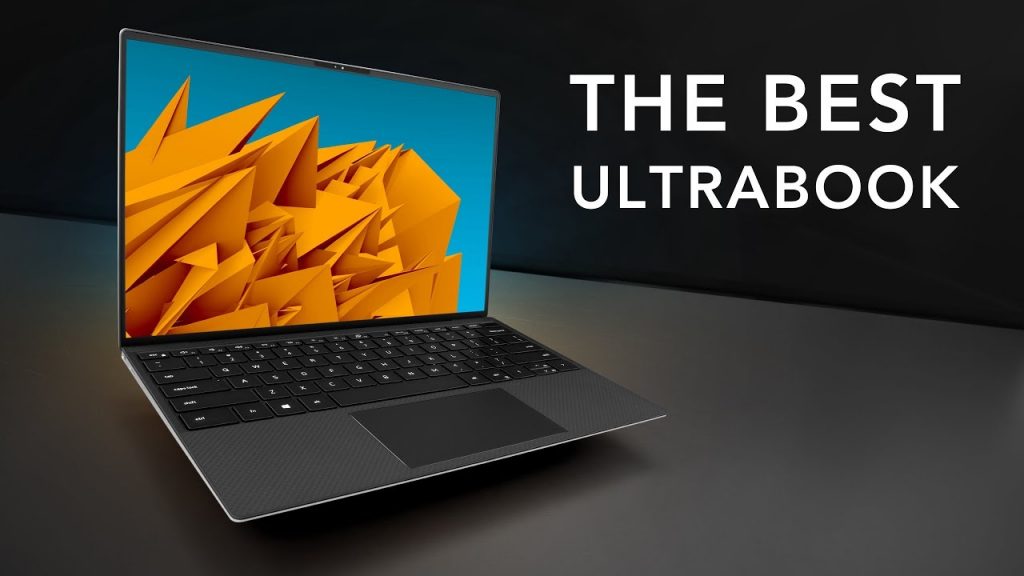 Dell XPS 13 2019 edition offers excellent 8th generation performance from one of the most stylish laptop designs.
The device is coming with the latest 8th generation Intel processors with an ultra-fast Speedy PCIe-NVMe SSDs.
The device provides strong performance with a very thin design in addition to a new cooling system and Thunderbolt 3 ports abroad allow you to connect to eGPU and other high-speed peripherals to enhance performance.
We recommend using the slightly larger XPS 13 9360, which includes the same Intel Core CPU options, but is a bit thicker and does not feature a new cooling system though it does provide a full set of ports, including a Type A USB connector.
Features:
Wonderful aesthetic design.
Privileged and vibrant screen.
Strong performance with 8th generation Intel processors.
Generally effective battery life.
It is provided with a distinct cooling system.
Defects:
No USB Type-A port is available.
The webcam is of limited accuracy and quality is not perfect.
2 – Acer Aspire 5 Core i3 2019 edition laptop – the best practical and cheap laptop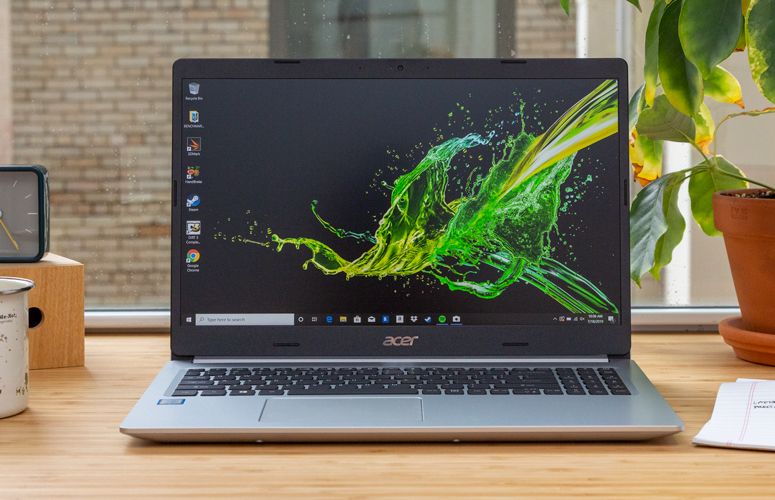 This device offers effective performance, power, and excellence, and is classified among the best in the list of the most practical and inexpensive laptop that comes with a bright 1080p screen and a battery with long life and an appropriate price for many, what distinguishes this wonderful device is that it comes at a cheap price compared to its capabilities, in addition to performance The great thing that it offers as it can work for long periods.
The device comes with a distinctive and wonderful structure completely made of aluminum in addition to a remarkably comfortable keyboard, which also distinguishes the device as being suitable for people who start using the computer in order to carry out many tasks.
As for the screen, it is great and offers super brightness in addition to its great performance. The device provides effective performance and super speed in completing work and transferring files.
With regard to design, the device comes with a distinctive slim and lightweight body that can be carried around easily and conveniently from place to place.
Features:
Powerful and fast performance
Long battery life
A 1080p display
Budget-friendly price
Defects:
Graphics for medium color and contrast.
The performance of the internet or Wi-Fi network is not fairly good.
3 – Apple MacBook Pro 13-inch Laptop – Best 2020 Practical Laptop from Apple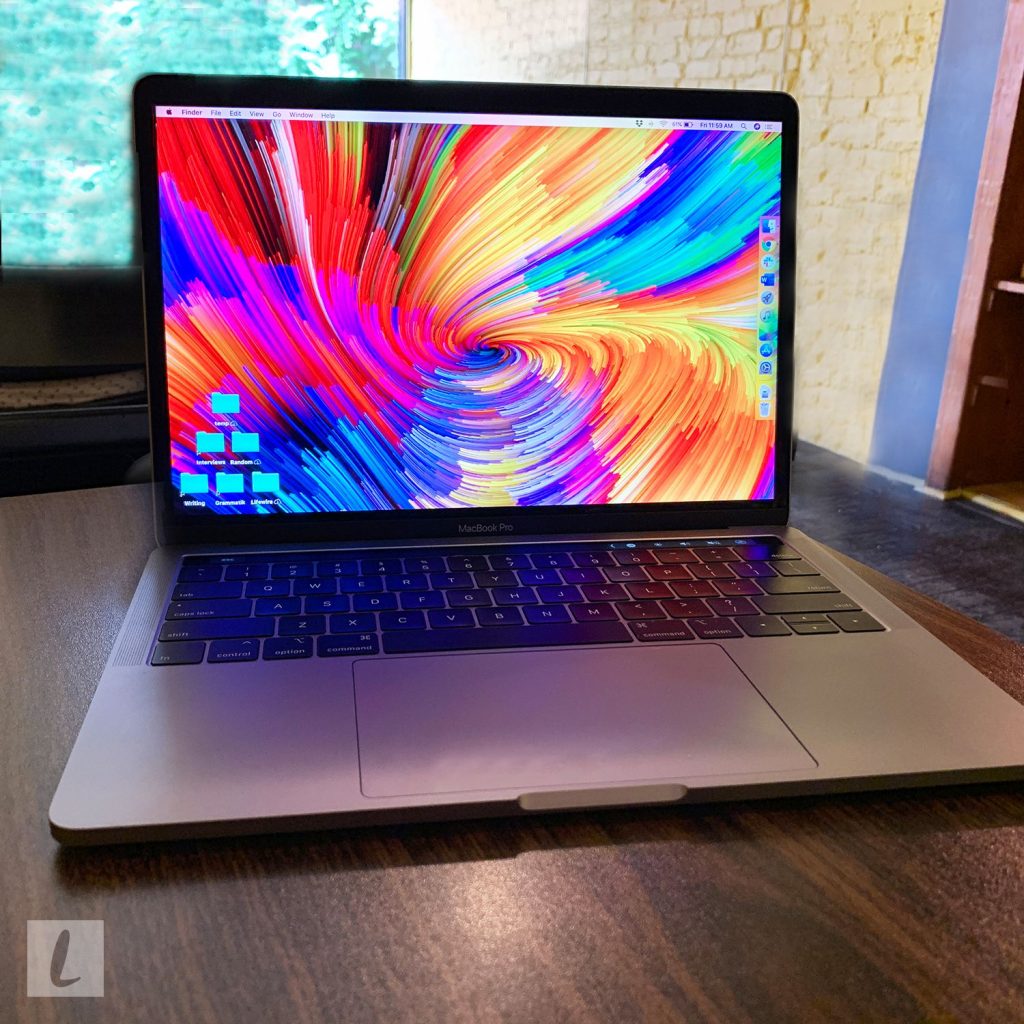 As for this laptop, it is among the best category for beginners, and it comes with a 13-inch display.
This device can work with a combination of speed to get things done and long-lasting battery life, at a very budget-friendly price.
The device has an impressive Intel 8th generation CPU, and the device works with Touch ID and Touch Bar technologies.
One of the small drawbacks that you may encounter is that the keyboard is not working well because Apple has made some minor improvements to it.
As for the battery of the device, it is great, and it can work for more than ten continuous hours in addition to a powerful processor in performance and very fast, in addition to an excellent display with clear colors and excellent power amplifiers, it is really a very good device for the future and its price is reasonable.
Features:
Powerful and fast performance.
Long battery life.
Bright screen and bright display.
Powerful speakers.
Wonderful touchpad.
Budget-friendly price.
Defects:
The keyboard is not good.
4 – Asus Chromebook C434 Laptop – The best convertible laptop from the Chromebook series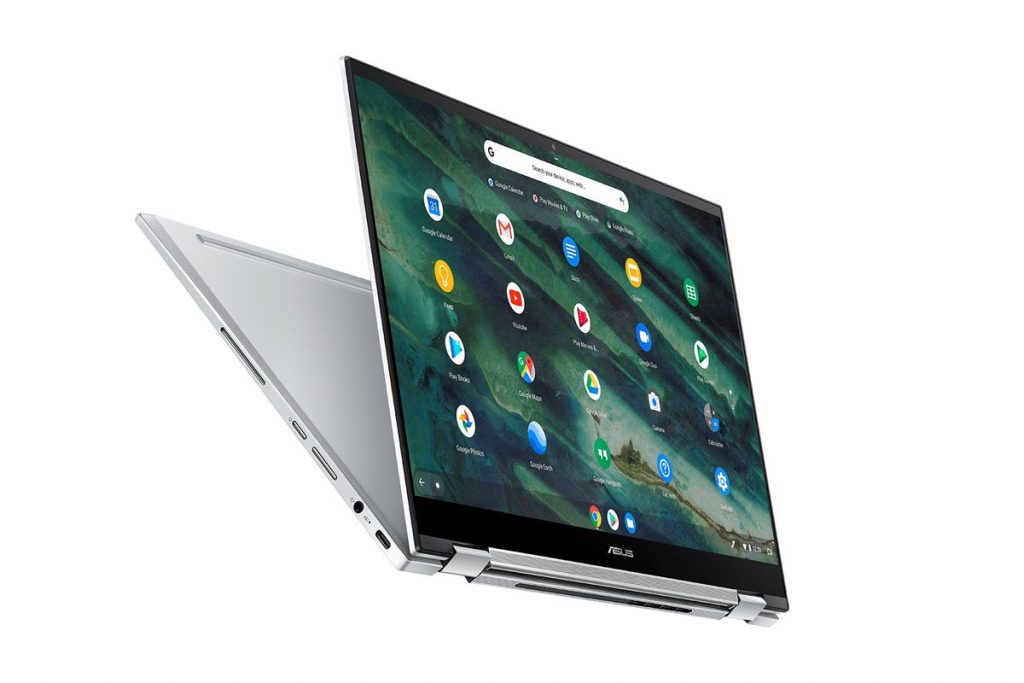 If your choice is to search for a 2 x 1 or convertible device then this device is the ideal choice for you, the device comes with a large and very good 14-inch display, in addition to that the battery life is long and is sufficient for extended working hours.
The device provides fast and powerful performance and is fully rated best in Chromebooks after testing and highlighting many ideal results, in addition to being a convertible device.
As far as the design of the device is concerned, it is characterized by a stylish and wonderful structure made entirely of aluminum, as well as a wonderful keyboard.
The device is powered by an Intel Core m3-8100Y processor and it can accomplish many tasks in a very fast time and this device is also classified as multi-tasking thanks to the wonderful processor that characterizes it.
With regard to the battery, it can work for more than nine hours continuously, in addition to the ease of moving it from one place to another, and you can complete a lot of work and play video games at the same time with smoothness and quality.
Features:
Stylish and distinctive design.
A battery with a long life that exceeds 9 hours.
A distinctive 14-inch display.
Defects:
Touchpad is somewhat difficult
Its price is somewhat exaggerated
5 – HP Envy 13t laptop – the best practical laptop for university 2020
This gorgeous device comes in an attractive design as the strong aluminum frame provides an elegant and elegant design, the device has a very slim design as well which makes it more beautiful.
The device features a very distinctive graphics performance as well as a distinctive 1080p display and FHD and 4K display options.
The device has a very comfortable keyboard and the most important point is that the device has a strong battery that can work for long and continuous periods without charging and can work for 11 continuous hours.
As for the performance of the device, we find that it provides perfect and fast performance in addition to powerful speakers. It also comes with a fingerprint sensor and a key to lock the webcam when not in use or need it, but this device does not have Thunderbolt 3 ports.
Features:
Perfect elegance design and sturdy aluminum frame structure.
A battery with a long life that lasts for 11 hours.
Great display with excellent graphics performance.
Defects:
The device does not have Thunderbolt 3 ports.
We hope you enjoyed this review, make sure to follow our blog for more reviews!