An automatic washing machine has become a must-have item in every house now. It makes our lives easier and our laundry jobs more manageable. Thank God for modern technology, right?
However, finding the perfect automatic washer doesn't come easy nor cheap which makes it even harder to form a decision. To help you out we have brought you a list of recommendations and guidelines to help you reach an informed decision that you won't regret. So let's get started!
What's the best washing machine: top load agitator or front load agitator?
Before you choose a machine, you should first decide whether you want a top-load washer or a front-load. Both washers do the job just fine and you can hardly notice any difference when it comes to the laundry itself. However, tests have proven that front loaders perform a little better than top loaders, but the difference is barely seen to the naked eye, so at the end of the day it is a matter of personal preference.
Front-loading washers are also the best choice when it comes to power consumption as it consumes less power and water in each load than top-loading washers. However, because front-load washers use smaller amounts of water while washing, it is easier for your laundry to smell if you use the wrong kind of detergent, and it is also easy for the washer itself to start to smell after a while. Why?
Front-loaders use a small amount of water while washing, this small amount of water can't fully rinse your clothes if they're soaked in too much soap or a hard-to-rinse detergent. This is made worse by the fact that front-load washers use a rubber door gasket to keep water from leaking out. A lot of stuff can get trapped under that gasket, such as dirt, soap, and bits of fabric. This, of course, results in more bad smells. However, if cleaned properly, the risk of developing these smells can be completely eliminated.
As for top-loaders, the risk of developing a stink or a bad smell is less likely, which is one of the reasons more and more people are going for it every day, in addition to usually being more affordable.
Now that you have known the types to choose from, here are some guiding recommendations to put you at the beginning of the Road:
According to our research, here are the best 5 automatic washing machines:
FlexWash Washing Machines
Samsung – 1498.50 USD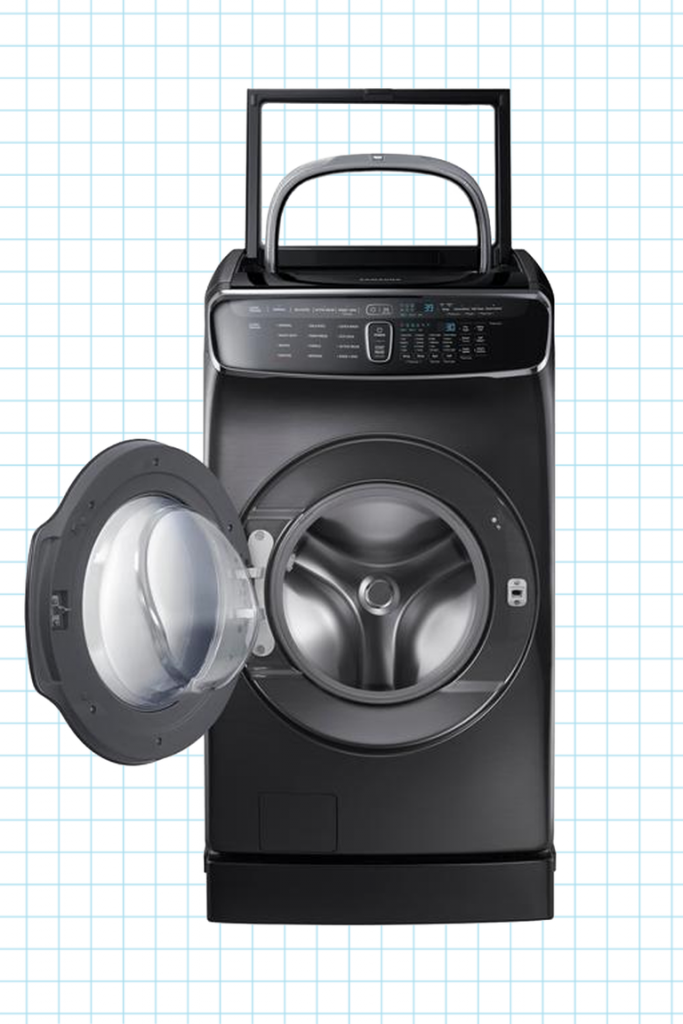 The Samsung FlexWash is a two in one washing machine granting you the ability to wash two loads at once with the top washer and the front washer. FlexWash has diverse laundry programs including disinfecting and steaming. You can even do up to 5 rinses in one cycle.
Capacity: 6.0 cu. ft.
White Top Load Washing Machine with Stainless Steel Basket
GE – 468.90 USD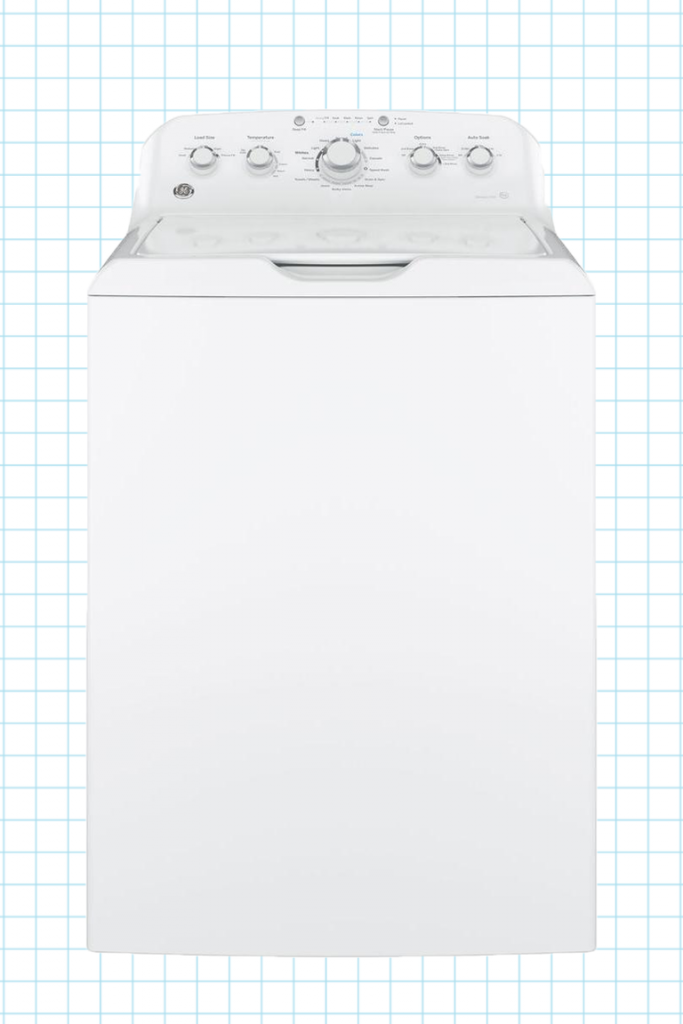 This GE washer has been tested and proven to compete with the most expensive and trusted brands despite being more affordable. It has a flexible and easily manageable top loader and diverse set of options that make doing your laundry a lot easier and more flexible, such as automatic dispensing and deep rinsing, in addition to its big capacity. So it is no surprise that it is Energy Star Qualified.
Capacity: 4.2 cu. ft.
High-Efficiency Top-Load Washer
Maytag – 899.99 USD
This Maytag top load washer is the perfect machine for your though laundry jobs. Its huge tub will make you finish up all your loads in no time. This washer is perfect for saving power while maintaining maximum efficiency.
Its PowerWash cycle delivers the best cleaning in its class and is perfect for those big loads while the Sanitize cycle is perfect for those stubborn stains as it removes 99.9% of all common household bacteria. You could also use the RapidWash cycle to finish your load in less than 30 minutes in case you were in a hurry.
Capacity: 5.3 cu. ft.
TwinDos Washer
MIELE – 1,999.00 USD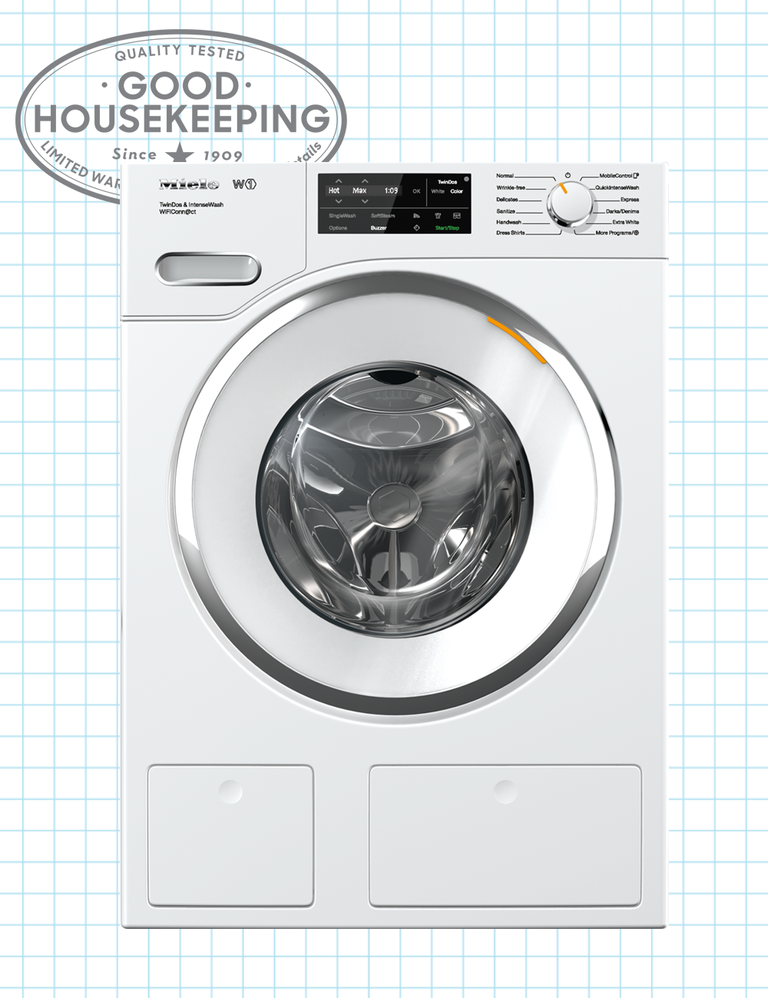 This washer is the most efficient space-saving option out there due to its smart interior design which is deceivingly big, yet the overall size of the washer is surprisingly small and space-saving. This makes the TwinDos washer perfect for small apartments, closets, or bathrooms.
TwinDos has several different cycles to choose from, one of which is the QuickIntenseWash cycle which works at taking out hard stains in less than an hour.
Capacity: 2.26 cu. ft.
TWINWash Washing Machine with LG Sidekick
LG – 1199.99 USD
This dual washer allows you to wash two loads at once, a full load in the front loader, and a small quick load in the mini below loader, the LG Sidekick.
The TwinWasher is connected to Googe Assistant and Amazon Alexa, and you can also connect the washer to your phone through the LG Smart ThinQ App. So not only is it huge and efficient, but it is also incredibly easy to operate.
Capacity: 5.2 cu. ft. (top loader), 1 cu. ft. (bottom loader).
Now you are ready to make the decision of what washing machine to get without having to worry about anything.