The summer is finally here and it is that time of year we all await to pack up and go to the beach and never look back. However, sadly, this year is different as we are quarantined at home due to the life-threatening Coronavirus pandemic. But that didn't take the beach of our minds. On the contrary, being stuck at home at this time of year has got us all day-dreaming about the beach more than ever.
And as we all know dreams can be wild, but never wilder than God's beautiful nature and gorgeous beaches. So instead of daydreaming about the regular beach you go to every year -however amazing-, we have compiled you a list of the most unusual and uniquely beautiful beaches around the world, maybe to give you something to look forward to post-corona. So without further ado, let's take off on a virtual adventure through some of God's works of art!
The Punaluu Black Sand Beach, Hawaii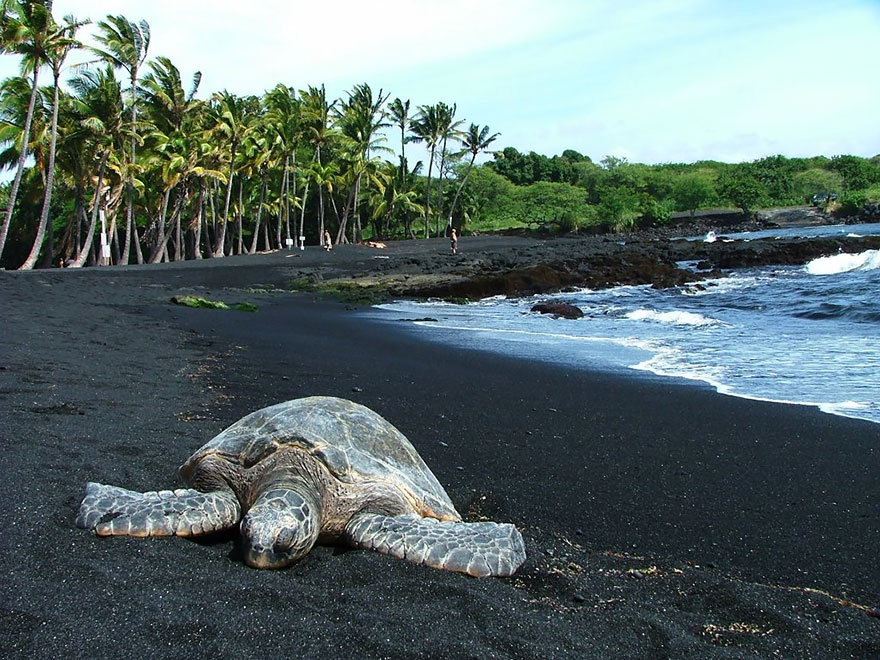 If black is your happy color, then you'll feel right at home at the Punaluu beach. It is one of the most unusual yet hauntingly beautiful beaches in the whole world.
The black sand on Punaluu is formed by basalt lava, which explodes as it flows into the sea and rapidly cools. Some might argue that that makes it even more interesting!
2. The Pfeiffer Purple Sand Beach, California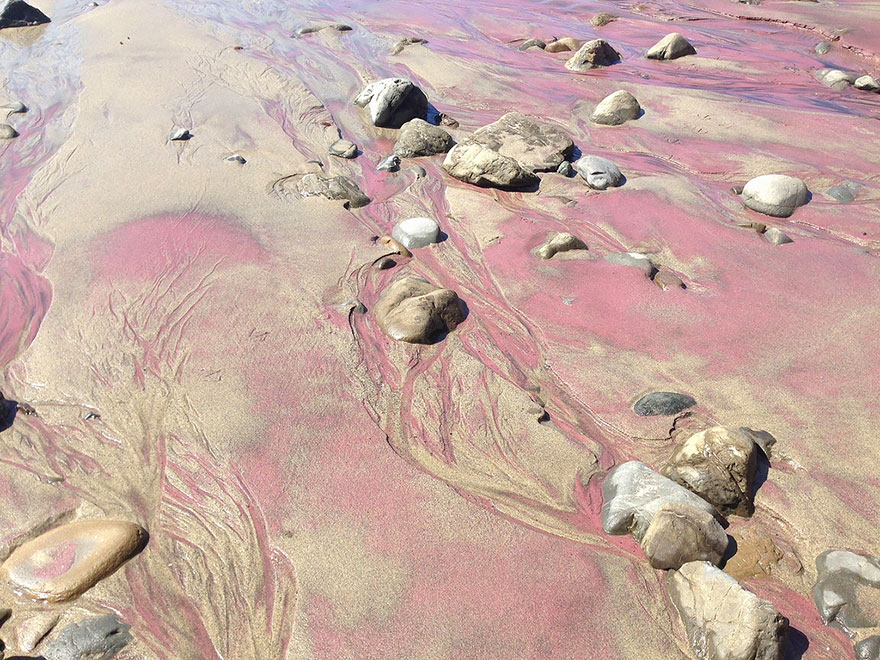 Can it get any dreamier than this! The purple sand patches at this Pfeiffer California is formed when manganese garnet deposits in the surrounding hills erode into the sea resulting in this beautiful enchanting shade of purple.
3. The Cave Beach in Algarve, Portugal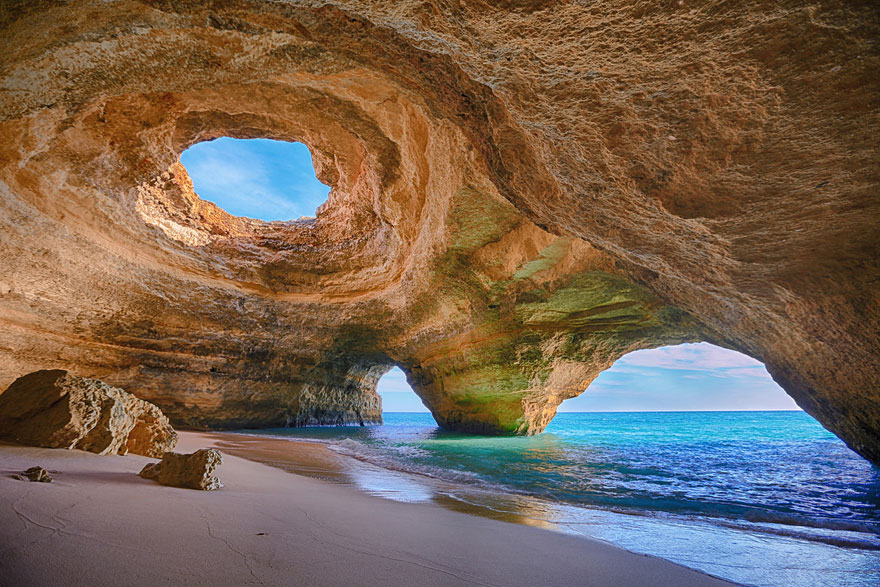 We all the beach, but some of us can't really enjoy their beach time within crowds. If you are one of those people who like their quiet beach time, this cave beach in Portugal is the spot for you. The seclusion and solidarity within this cave, mixed with the serenity and beauty of the beach waves and clear blue skies will make you feel like you are floating on clouds.
4. The Red Sand Beach, Rabida, Galapagos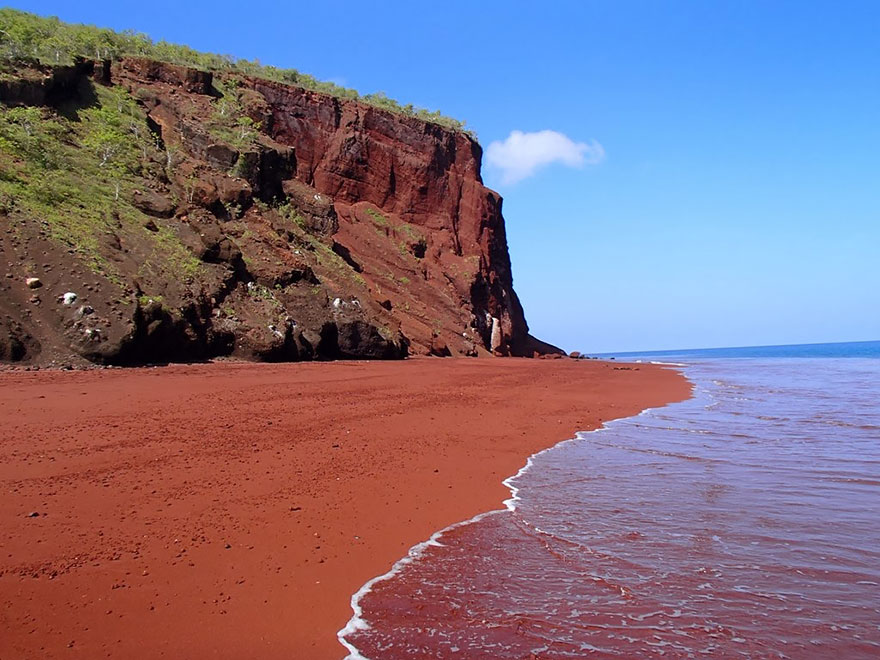 We bet this one wasn't on your list, was it? The red sand beach of Rabida is one of the less known unusual beaches of the world. However, it is still one of the most breath-taking ones.
What makes it even more interesting that no one can confirm for sure why the sand there is bright red, it is thought to be formed due to the oxidization of iron-rich lava deposits, although it could also be due to washed-up coral sediments.
5. The Shell Beach, Shark Bay, Australia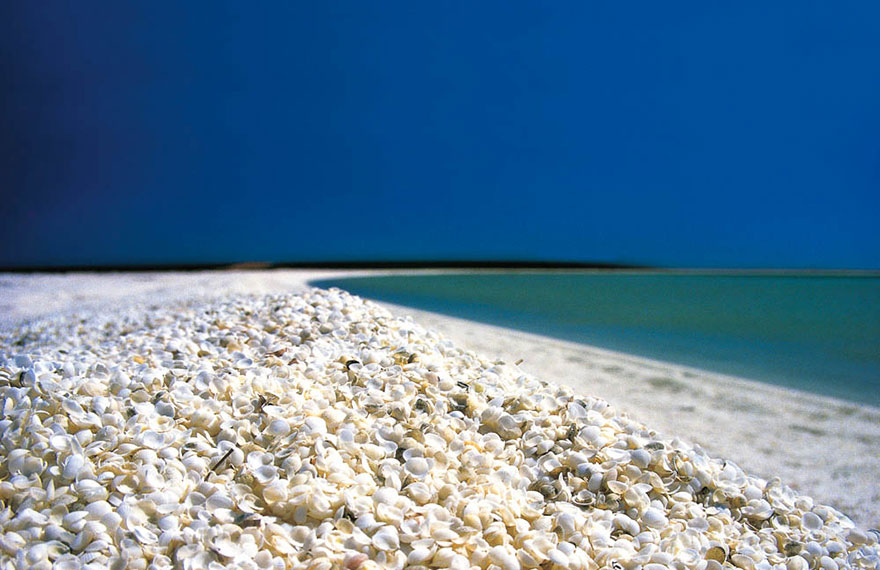 While this Australian shell beach is not the most ideal for a morning barefoot walk by the water, it is actually one of the most stunning shores of the world. It is also one of the most peaceful beaches in the world where you are literally surrounded by baby shells and clear blue water.
6. The Starry Beach, Maldives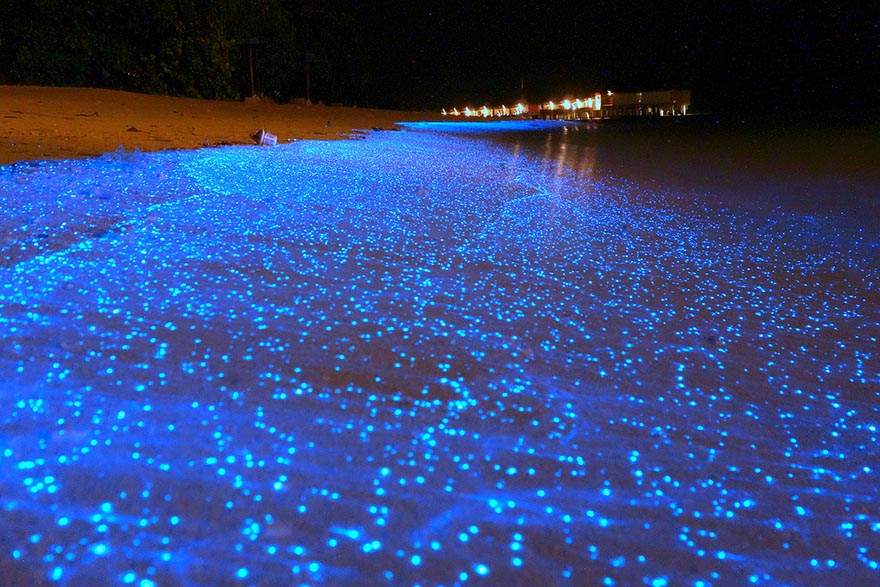 This beach is the perfect destination for couples to rekindle their romance, and artist to find inspiration, or just a stressed-out individual like ourselves to find some serenity.
This almost-too-beautiful-to-believe beach looks like the living and breathing version of Van Gough's Starry Nights work of art, only better because you can literally take a walk among and on the stars. So how can it not be on the top on your bucket list!
7. The Pink Sand Beach, Bahamas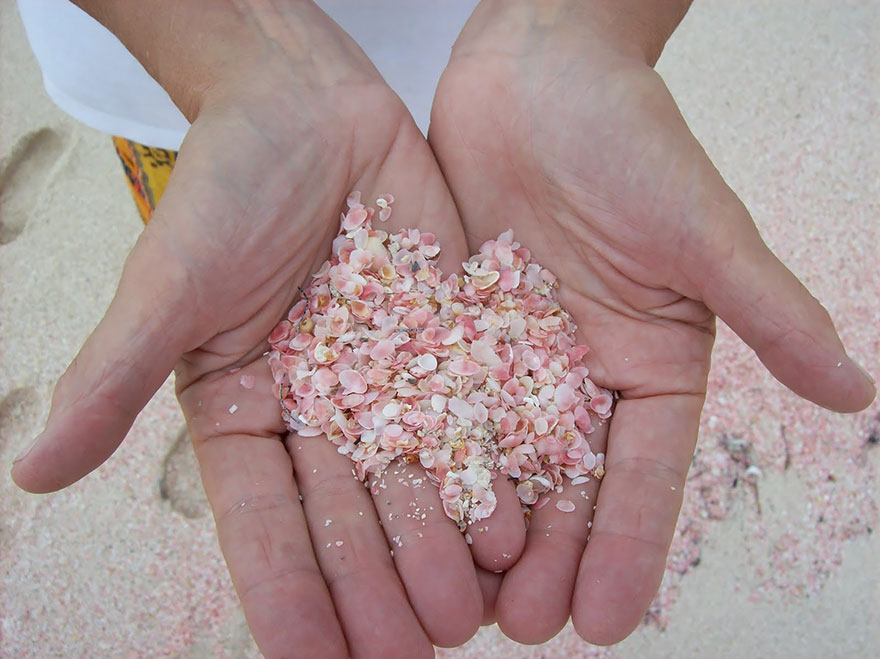 The light pink sand of the Bahamas is actually pigmented by washed-up coral remnants, which are dashed and ground to tiny pieces by the surf. So it is basically a beach of pink tiny flowers.
Isn't God's creation just so unbelievably beautiful!
Now that you have your list, we'll let you get back to day-dreaming about and mentally preparing for your post-coronavirus adventure. Because after the severe anxiety and sheer frustration we are struggling with right now, we are going to need some extraordinary quality time at the beach, and the best places to that are those extremely extraordinary beaches. 
So Stay Safe & Keep Day-dreaming!