Bath and Body Works is a fragrance favorite to a lot of people for a reason. It is the go-to brand to find quality, enchanting, and affordable body and home scents, as well as other body care products.
Something that helps place Bath and Body Works on a higher throne than its competitors is the brand's variety. Bath & Body Works offer a wildly varied collection of fragrances that is unmatched by any other store. So whether you are a floral girl, or into the more intense and intimate scents, you will find what you are looking for within the Bath and Body Works perfumes.
However, with so many different scents to choose from, it is quite easy to get lost. So to help you narrow it down and find that signature scent that reflects and celebrates who you are, here are the most popular and best Bath and Body Works perfumes. Choose Wisely!
1. Japanese Cherry Blossom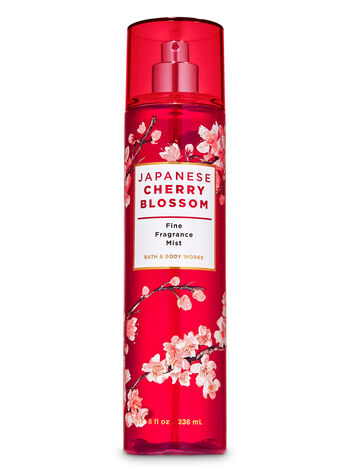 You probably already know and love this one already. But we couldn't not mention it still! Japanese Cherry Blossom is a crowd favorite for a reason, it the perfect balance between sugary and flora. The freshness of the Japanese cherry blossoms and crisp pears scent, combined with the sweetness of the sandalwood smell makes this particular Bath and Body Perfume considered both tropical and refreshing.
2. Gingham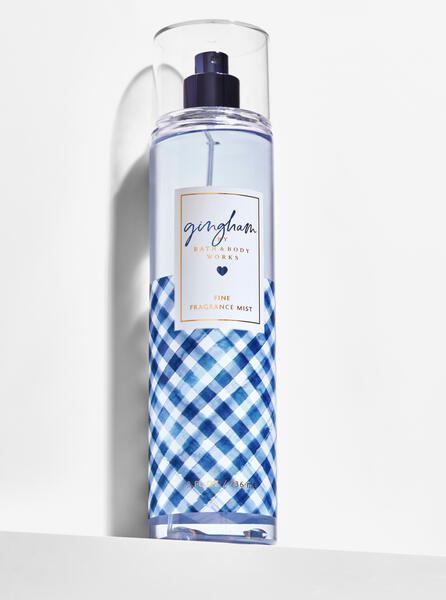 This specific Bath and Body Works perfume was inspired by positivity, authenticity, and optimism. So it is perfect for everyday morning use. The floral blend of blue freesia, violet petals, and Clementina makes Gingham the perfect blend of floral fresh scents. It is also perfect for those who don't prefer any sweetness in their perfume.
3. Rose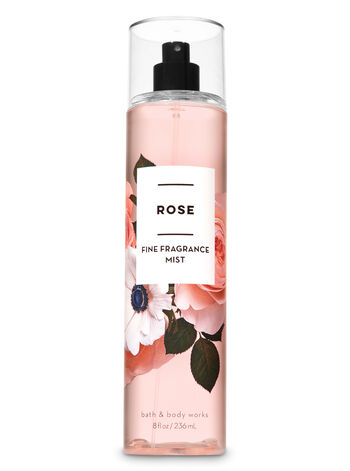 This perfume is for all of those delicate elegant sweet girls out there. Also, it is basically for anyone who likes roses and wants to smell like a rose garden, because that is what you are gone smell like after a few splashes of this Bath & Body Works hit. The Rose scent is a playful blend of rose water, jasmine, and creamy musk.
4. A Thousand Wishes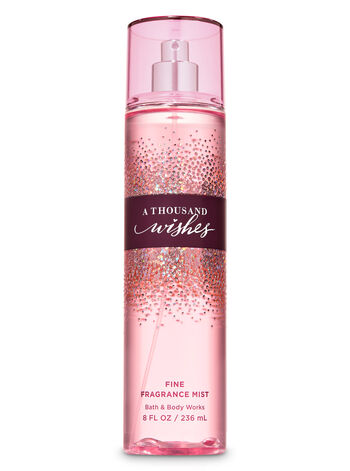 This festive and warm blend of pink Prosecco, sparkling quince, crystal peonies, gilded amber, and amaretto creme will leave you smelling like a dessert. A Thousand Wishes is especially favorable by all those who like their fragrances to be on the sweeter end of the spectrum. But despite being sweet and warm, it is still not too pungy that it would upset those with sensitive noses, so it is still perfectly suitable for everyday use.
5. One In a Million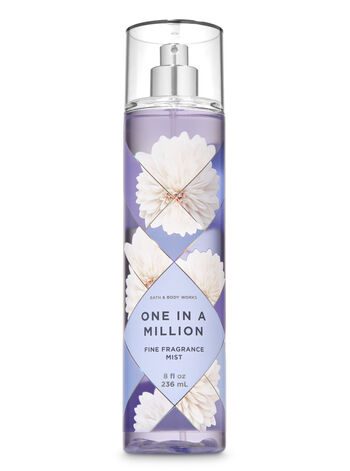 Another staple classic of the Bath and Body Works perfumes is the One In a Million. This fragrance is known for its longevity. The timeless harmony between jasmine, gardenia, and tuberose with a subtle hint of pink pepper and cashmere musk makes this scent leaves a long-lasting impression.
6. Sensual Amber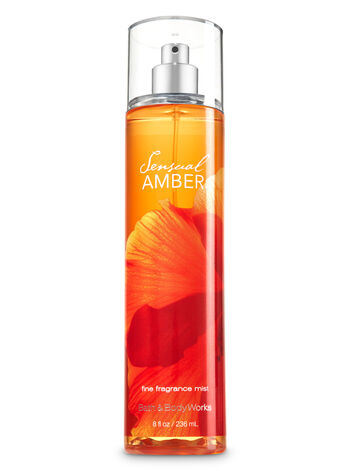 As we have pointed out and proven, Bath and Body Works perfumes fit every mood and occasion, from fresh morning walks to intimate date nights. As you can tell from the name, the Sensual Amber is perfect for the latter. The scent of lotus petals and golden amber harmonizing with the scent of creamy sandalwood will add just the right flavors to your intimate date night with your special someone.
7. Perfect Peony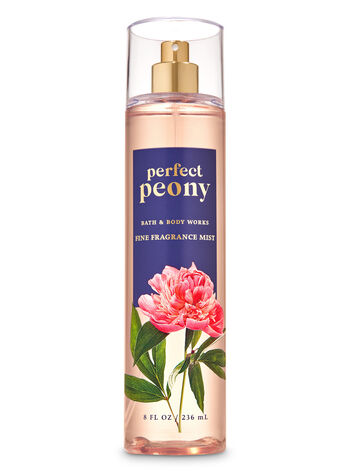 Lastly, is one of the most recent drops of Bath & Body Works which has already managed to grab a lot of attention and earn a lot of praise. The Perfect Peony is an enchanting and airy blend of peony, natural apple oil, and vanilla sandalwood. Its airy yet intense scent makes it perfect for the spring and summertime. In other words, if you are going to buy this fresh sweet fragrance, now is that time to do it.
Yajny's Bath and Body Works Offers
Now that you know le creme du le creme of the Bath and Body Works perfumes, you are ready to start perfume shopping. However, because no matter how many research you do, only one Bath and Body Works perfume will never be enough, Yajny is offering you exclusive access to the Bath and Body Works coupons and cashback service to help you get all your favorite Bath & Body Works perfumes at a lower price.