In this article, we will share with you our list of the best hotels and resorts in the Middle East for the year 2020. This will act as an index and a guide for travelers and those wishing to spend their leisure time pampered in luxurious hotels. In this article, you will find 5 hotels with an international rating, classified according to security, cleanliness, luxury, food, architecture, and the environment, and rated based on the reviews and opinions provided by those who had experienced staying in those hotels. As a source for those reviews, we have relied on TripAdvisor, which attracts an average of 390 million visitors per month, in addition to 435 million comments and opinions on 6.8 million accommodations, restaurants, and attractions.
1. Al Maha Desert Resort & Spa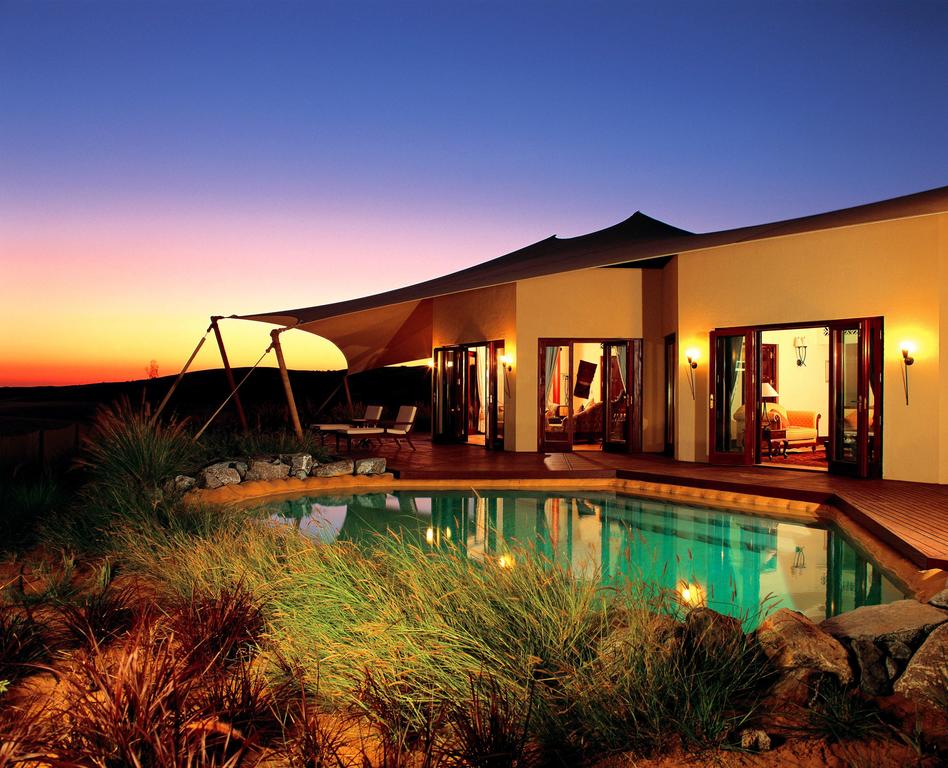 Al Maha Resort and Spa is located in the Dubai desert reserve, and by staying there, guests can enjoy the desert dunes and the heritage of the Arabian Oryx and deer. The resort is certainly one of the most favored hotels in the GCC are by both, tourists and residents of the United Arab Emirates. The resort that is located 45 minutes away from Dubai, does not only act as a luxurious retreat or a vacation destination, but it also showcases Bedouin heritage and architecture while offering cultural activities and adventures ranging from early morning falconry to dune bashing. The resort, which opened in 1999 and features 42 private suites with private pools and sun decks, is part of the American hospitality giant Marriott International.
2. Armani Hotel Dubai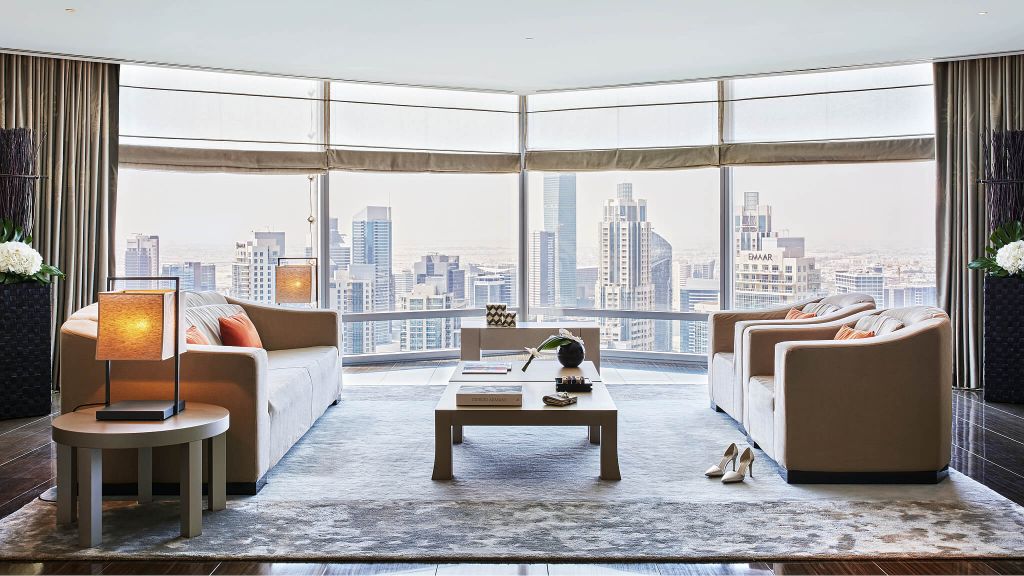 Armani Hotel Dubai is simple, elegant, and has everything one would expect from the fashion genius, Giorgio Armani. Armani Dubai stands out with a very specific and unique feature, which is that it is located in the tallest tower in the world, Burj Khalifa. Shaped by unique architectural prowess, the hotel occupies 11 floors of the famous skyscraper and boasts direct access to the Dubai Mall. The hotel is one of only two hotels named after the international fashion designer, Giorgio Armani.
3. Al Bandar Rotana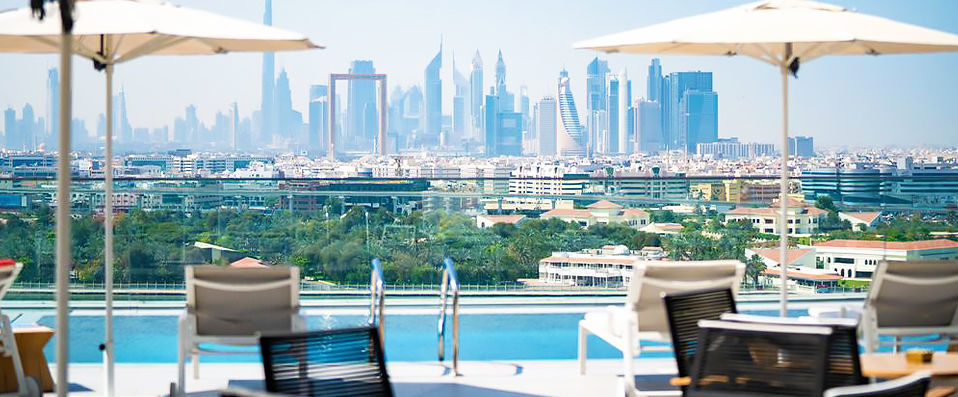 Located on the edge of the Dubai Creek, Al Bandar Rotana offers travelers a glimpse into the heart of the city's soul, surrounded by a gorgeous bustling waterway. The 190-room hotel boasts views of cultural attractions including the Heritage Village in the Al Fahidi Historical District and Ras Al Khor Wildlife Sanctuary, as well as popular tourist attractions such as the Dubai Spice and Gold Market. It is located near the most prominent business districts of the city including the Dubai World Trade Center and the Dubai International Financial Center, which makes it a top choice for business travelers. Its entertainment center hosts a number of live music shows, DJ sets, movie shows, and unique casual dining destinations.
4. Desert Magic Camp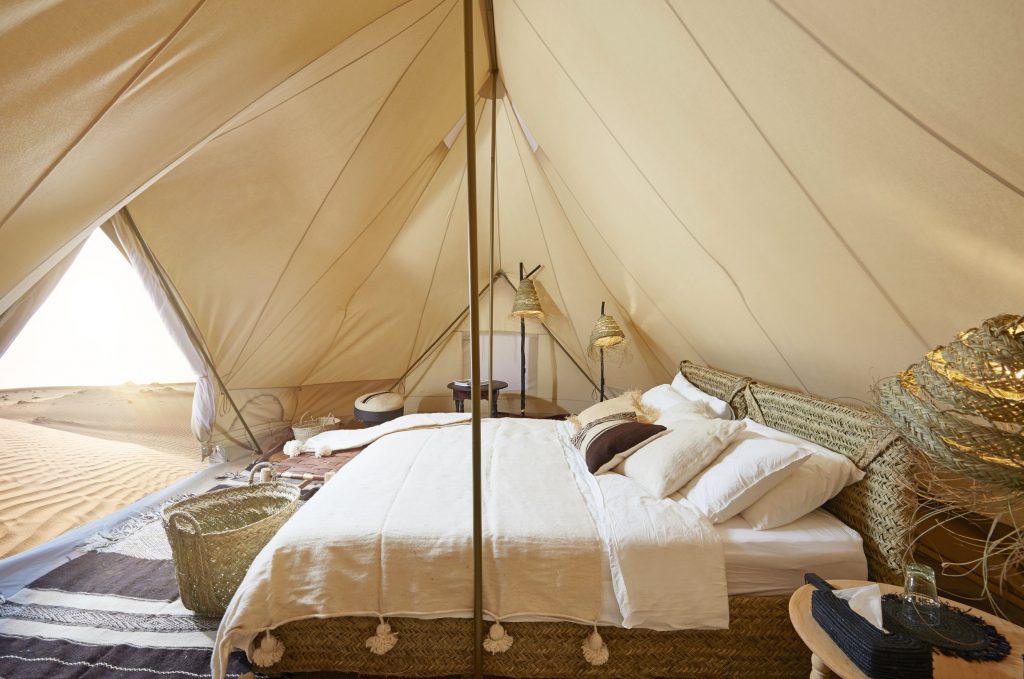 Magic Camp Resorts are like a traveling caravan that sets up special camps on demand throughout the large dunes of the Omani desert. Camp experiences are customized for each group according to their interests in exploring the sand dunes, the coast, and water oases around Muscat and the rest of Oman. Guest tents create a wonderful atmosphere, with pendant lights, candle-lit lanterns, rich Bedouin textures, and signature furniture and beds. Groups take camel rides to remote campsites, where they enjoy starry nights on dramatic desert expanses, and feast on local dinners cooked over a hot fire. With the principle of leaving no trace behind, the camp is moved away once visitors' hike is over as if was never there.
5. Radisson Hotel Group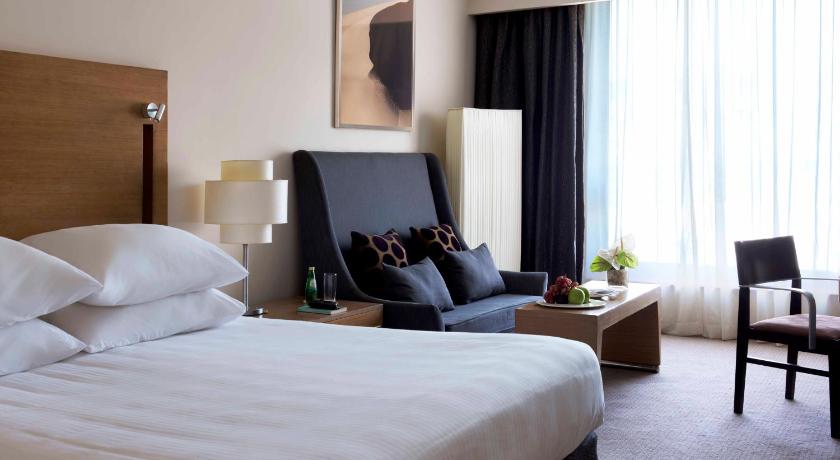 The Radisson Hotel Group is one of the largest and most dynamic hotel groups in the world with seven distinct brands of the group, and more than 1100 hotels in distinctive destinations around the world. The brand group includes Radisson Collection, Radisson Blu, Radisson, Radisson RED, Park Plaza, Park Inn by Radisson, Country Inn & Suites by Radisson.
The Radisson Hotel Group is proud to present a dynamic portfolio of hotel brands to a wide range of travelers with multiple budgets. You can participate in the Radisson Rewards ™ loyalty program to enhance your stay with the ability to earn and redeem rewards within your stay at group hotels around the world.
The Radisson Hotel Group focuses its business on providing unforgettable moments, to act as a true host by being the customers' best partner. At the Radisson Hotel Group, the brand strives to make every moment matter to customers by being the true host and the best partner for luxury.
For better and more affordable booking experiences in each and every one of these hotels, you can take advantage of the Yajny cashback offer which lets you recover a part of the total amount you spent while making your reservations. This money is recovered as a cashback balance in your Yajny wallet from which you can later withdraw and re-use however you choose. 
Take advantage of the partnership Yajny.com has with several hotel reservation sites and benefit from offers such as Skyscanner Arabia Cashback, TEZ Tour Cashback, and Radisson Hotel Group Cashback to save up on your traveling and hotel booking reservations.