Although the year was sort of quiet for the world of fashion, the upcoming spring/summer season seems to be coming our way with some strikingly bold and elegant designs. The 2021 Spring / Summer Fashion Weeks has so far brought us unique new trends such as large blazers, bold blue bags, and even some elegant face masks. This year, the trends of some of the most influential past decades are making quite the strong comeback. From Paris to Milan, you can find great style inspiration in the top fashion trends seen at the 2021 Spring / Summer fashion weeks.
Oversized Jackets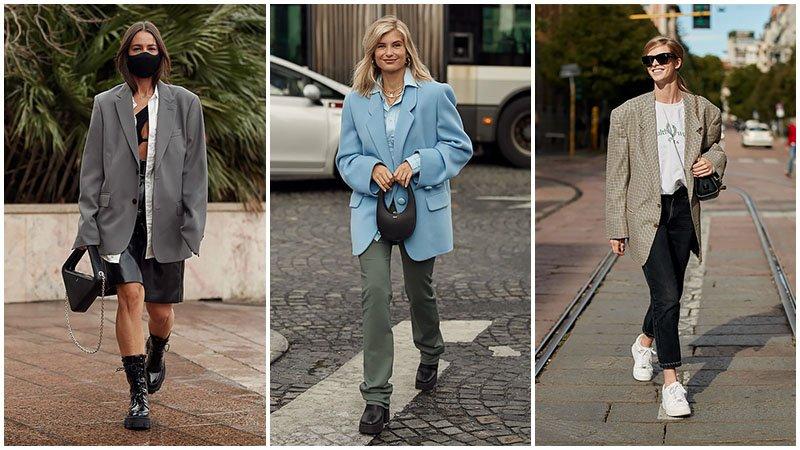 Creating long silhouettes and playing with shapes are perfect with this kind of baggy and voluminous 80's-inspired boyfriend jackets. And with the help of shoulderpads, this garment will narrow your waist and lengthen your legs. Wear this look with straight leg pants or leather shorts -for a very modern style-. Colors that suit this trend are light blue, black, and neutral shades. You can easily wear this outfit in different styles to effortlessly create an effortlessly stylish aesthetic.
Black Face Masks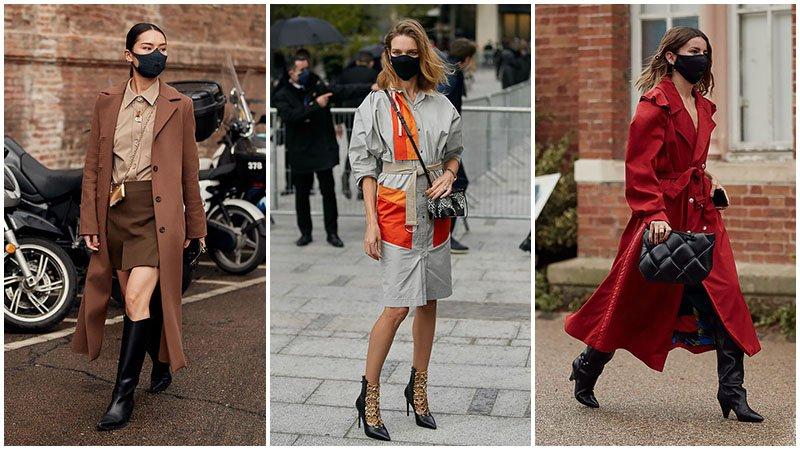 When it comes to protecting yourself, you can do it beautifully, too. These stylish black face masks go with almost any outfit you wear, and provide great coverage for your nose and mouth. Choose a silk fabric to make it easier to breathe, or choose something with an embellishment if you're feeling fancy. The beauty behind this face cover is the endless styling opportunities that come with it. You can wear anything from a red coat to a neutral-colored suit, and you'll look exceptionally elegant. From an accordion style to traditional looks, there are many options that will keep you and others safe.
Head Scarfs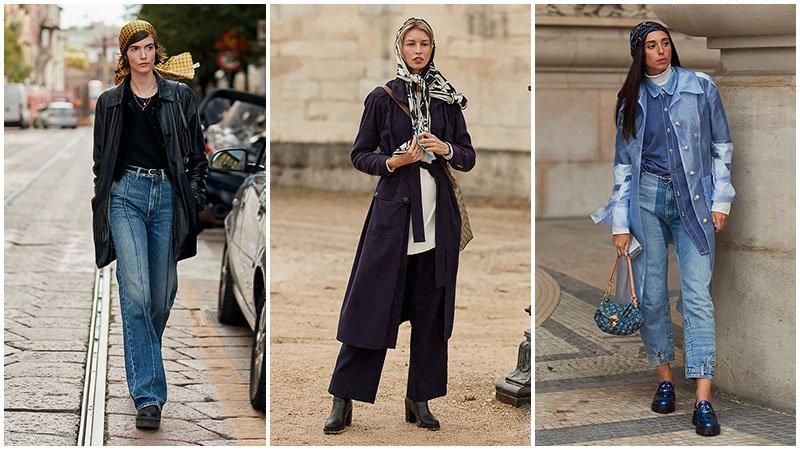 Inspired by the 1950s and 1960s, this chic fashion trend is making a big comeback this year. The scarf protects your hair and adds flair to your look without overdoing it. Choose a silk design with floral or intertwining patterns, or keep it simple with bold colors and capital letters. When designing this accessory gown, you can wrap the fabric under your chin in a loose knot, or have it hang from the back of your head – slip it in a wrap around your neck or let it hang from your bag.
Pastel Shades and Tones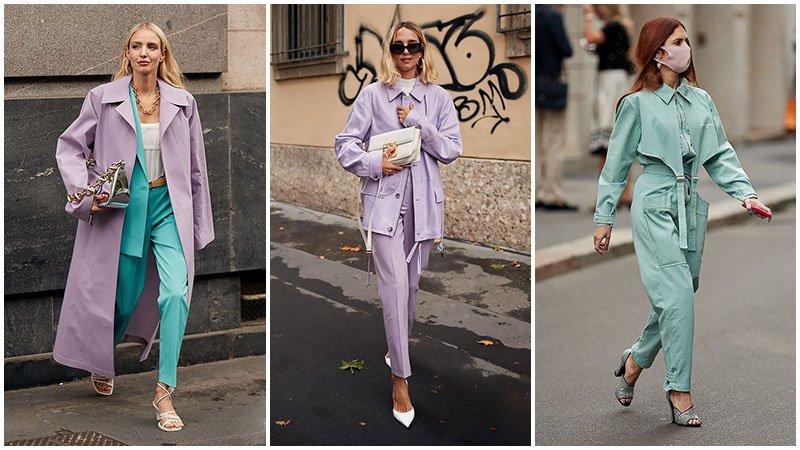 Another trend that continues to dominate this year is pastel tones. These inspired floral hues are a perfect choice for summer and match a wide variety of skin tones. Choose between a cool mint green full bodysuit or a soft lavender oversized coat – better yet, try them both at once. These complementary tones and buttery hues are guaranteed to increase your beauty and will remain one of the best styles for the coming seasons.
Yellow Bags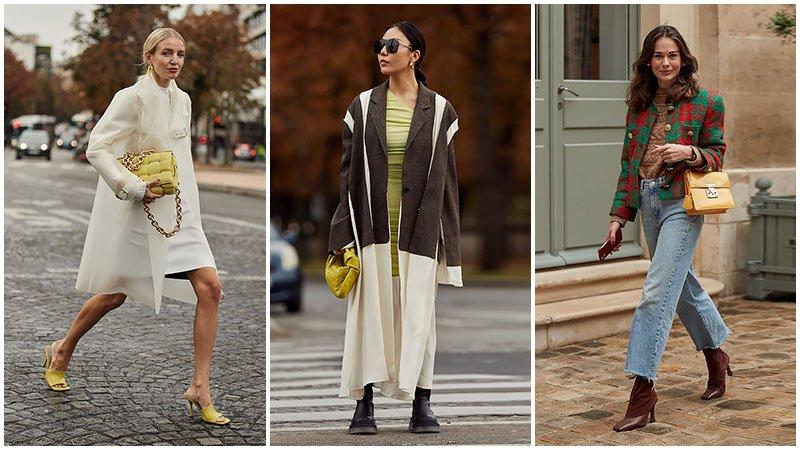 This season, yellow bags have dominated the runways and the streets. This trend is easy to replicate and is a truly timeless one – choose a small clutch to spice up your outfit, or find a mustard bag for your everyday needs. There are so many shades to choose from that suit your style and taste, and they'll look great when paired with other vibrant hues or with monochromatic outfits. Go for an amber handbag with an all-white outfit, or an elegant canary baguette for a night out.
Folk Inspired Coats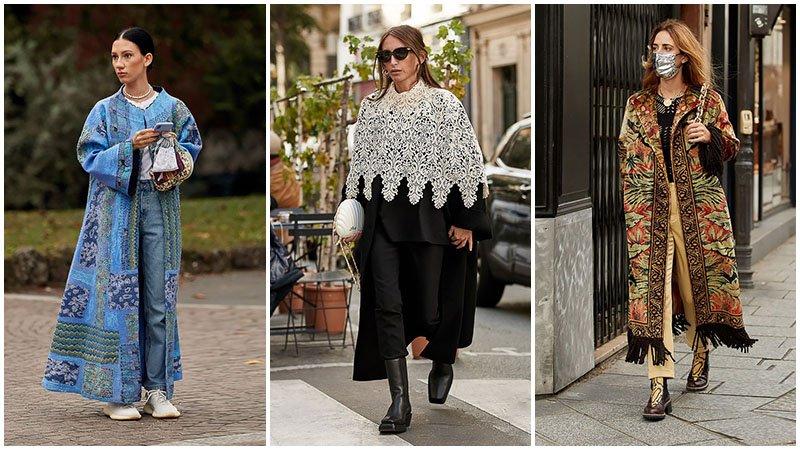 Kick off the season with these beautiful and sophisticated folklore-inspired coats. When the temperature starts to drop, add some layers of delicate embroidery and lace to keep warm. The intricate fabric on every piece of outerwear looks great with a monochrome black or brown ensemble, or choose it with a series of other colors for a bright and bold choice. This trend is easy to style and looks great with different body types.
White Knee High Boots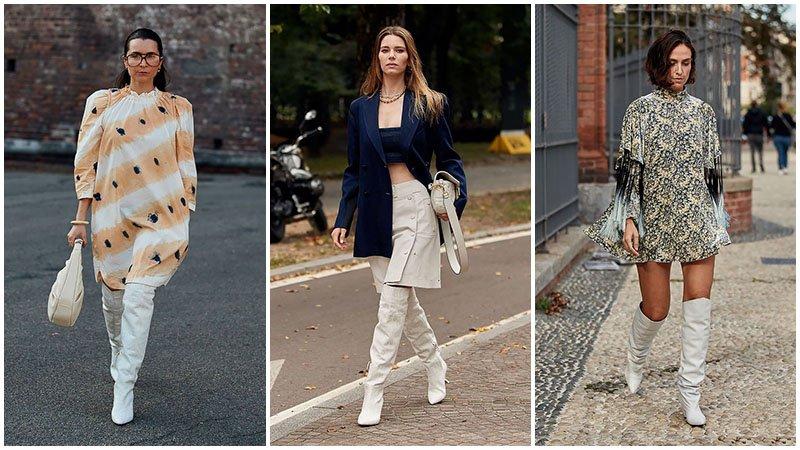 White knee high boots truly take you back to the 1960s as the classic gogo dancers inspired shoes that they are. This Nancy Sinatra look is a stylish way to spice up your outfit. Pair it with a plaid mini dress or skirt, a rollneck, or some funky leggings. This season, you can either go for a loose-fitting slouchy style for a seamless feel or you can keep it sleek, elegant and tight for an edgier look.
Yellow and Camel Color Styling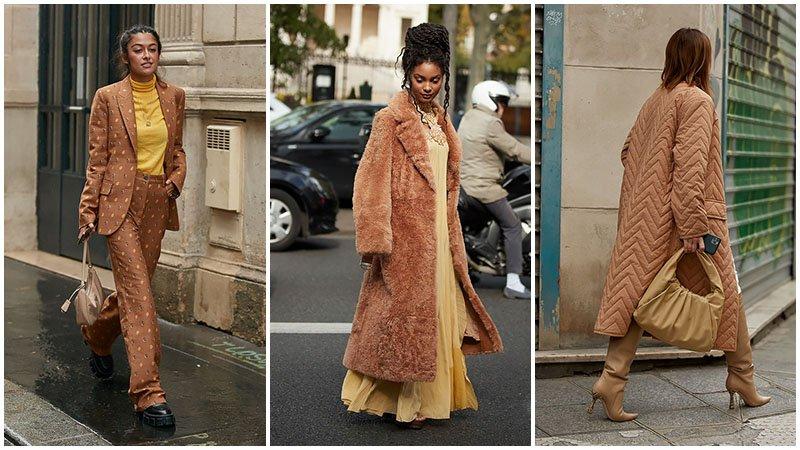 Keep it neutral with yellow and camel – this 1970's trend has gotten a true 2021 makeover. Mixing and matching these shades adds dimension and depth to your outfits, no matter which outfit you prefer to wear. Try a light brown suit or coat with a mustard turtleneck for the colder months, or wear a stylish tan shirt and camel pants. This subtle yet fluffy blend is the best look to try this season.
Blue Accessories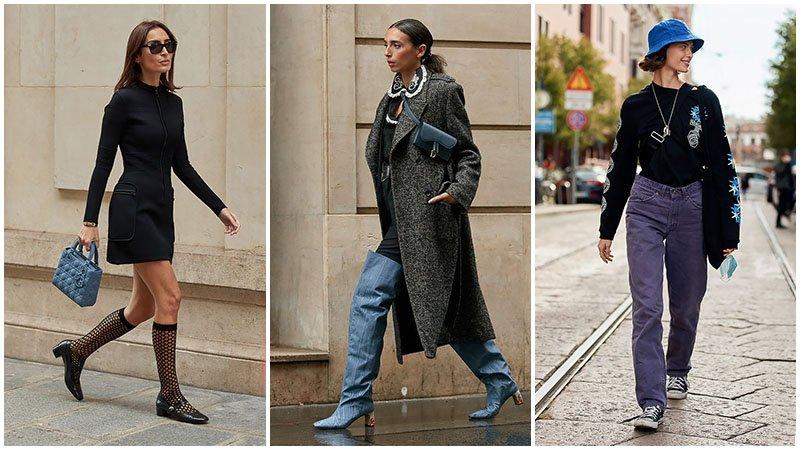 Add a touch of blue to your monochrome look to refresh your favorite outfits. The beauty behind this trend lies in the limitless amount of options you can try all season – from a Dior blue handbag to a chic bucket hat, you can try it all. When including these items, choose black or gray clothing. The bright color between the shades will stand out the deepest. Mix and match your accessories and discover a new favorite way to style your best pieces.
Fringe Handbags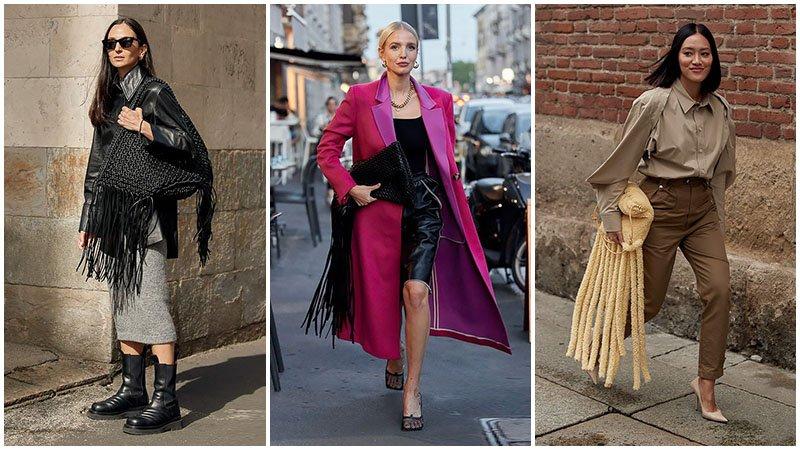 When it's time to express yourself, let your handbag speak. This season, one of the biggest looks we've seen are bags with fringes. This design is sure to turn some heads and make you feel elegant and chic. You can wear this piece in any season, and it is suitable for almost any event. For a classic look, go for darker shades like brown or black, but if you want to stand out from the crowd, dive into bold shades like red or green.