Thankfully, and as we ring in the year 2021, we have reached a time and age where fashion is more inclusive than it once was that it offers something for everyone. Now, plus size fashion is an independent category of fashion with suitable styles and trends to allow every size to feel equally trendy.
To make sure you find the fashion inspo that speaks to you without having to struggle with sifting through stuff that isn't for you, we, at Yajny, have compiled for you an inspiration list of plus size outfit ideas and styles for both women and men to help you find the trend that suits your personal style and physique easier. We have also compiled for you a cheat sheet list of stores where you can easily find the style that speaks to you the most and how you can shop from said stores at cheaper and more affordable prices.
So let's dig right in…
Plus Size Outfit Ideas for Women: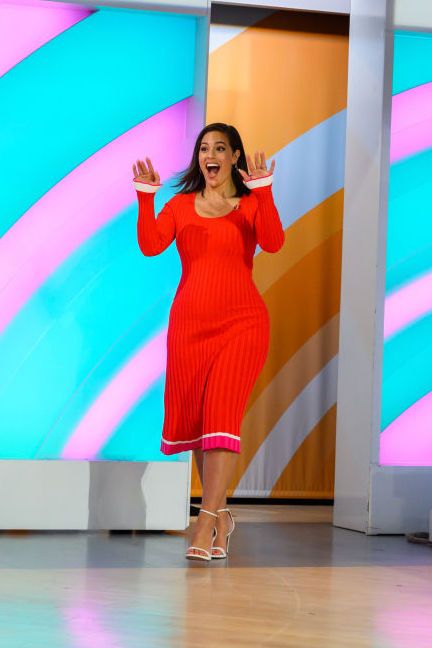 Whether you choose to wear it as a dress or a matching tracksuit, Knitwear is always a good idea. They compliment your physique and take its shape effortlessly, and they are an extremely easy and cozy option for everyday use.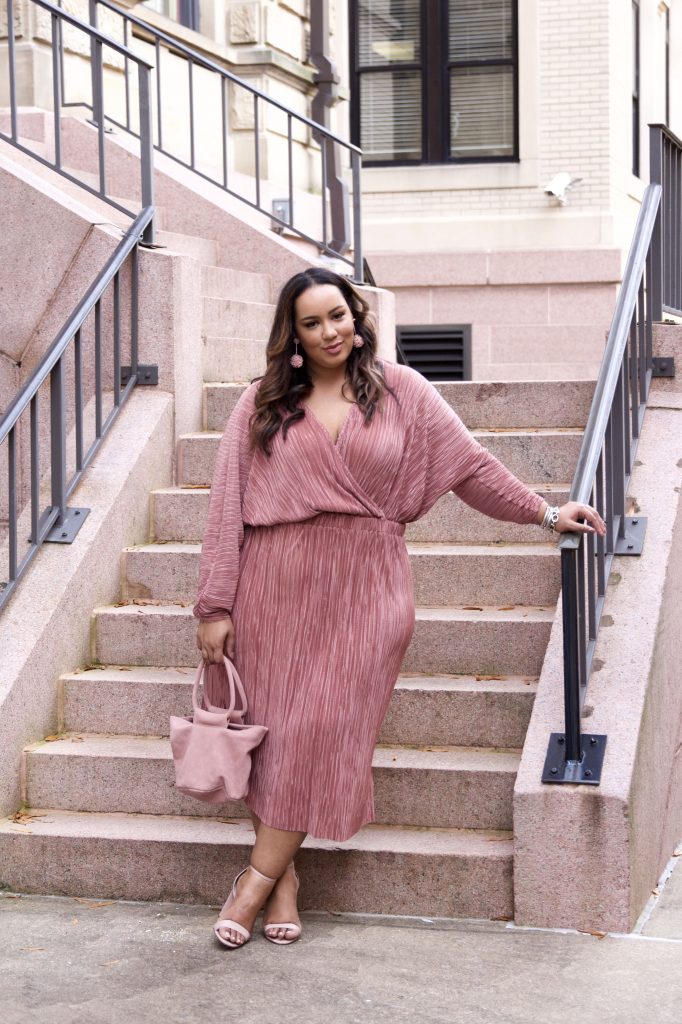 Another look that falls seamlessly and effortlessly on pretty much any body type is the monochromatic look. Whether a jumpsuit, a dress, a matching suit, or a put-together outfit, a monochromatic look is one of the most stylish and trendy looks for this year and it just so happens to be extremely easy to style with an overcoat or a few pop-up accessories.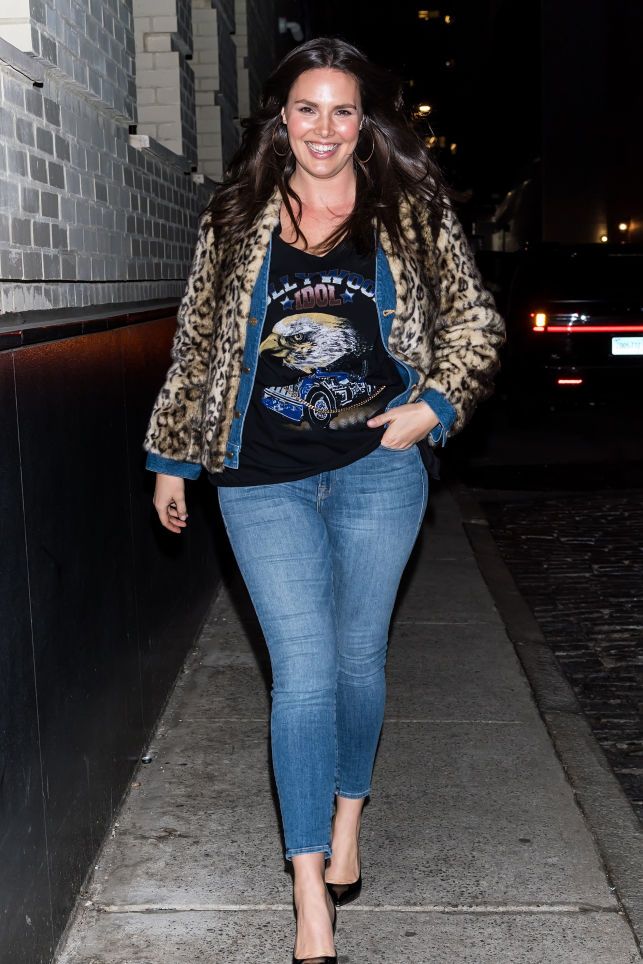 Animal print pieces have become a staple in our closets over the years no matter what size we are, and there is a reason for that. Animal print clothes are one of those pieces that can easily change up your whole look no matter what you are wearing, and they are also a joker piece as they go smoothly with casual day-to-day outfits and can be paired effortlessly with an evening look. 
Casual Long Sleeve Dresses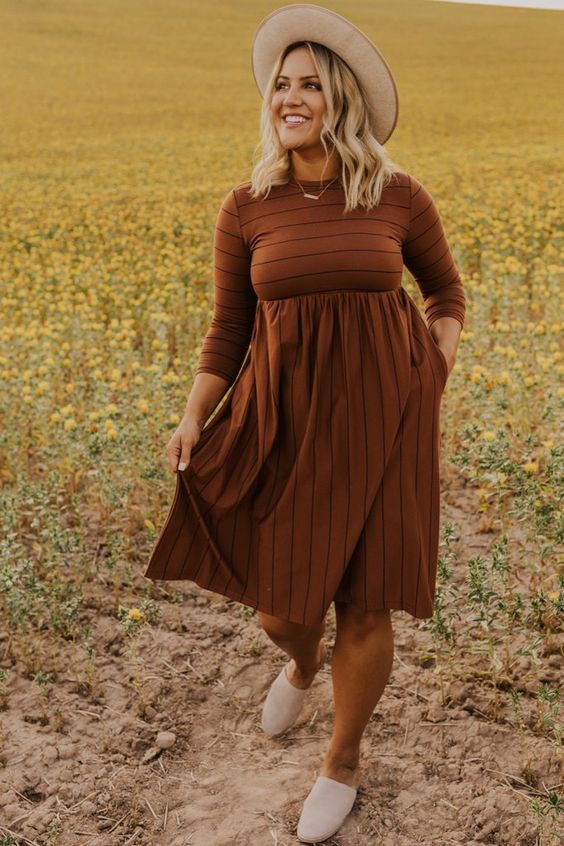 One piece that never goes out of style and that doesn't require much stylish is a simple and casual long sleeve dress. It is easy, timeless, cozy, stylish, and perfect for a warm day out in the sun.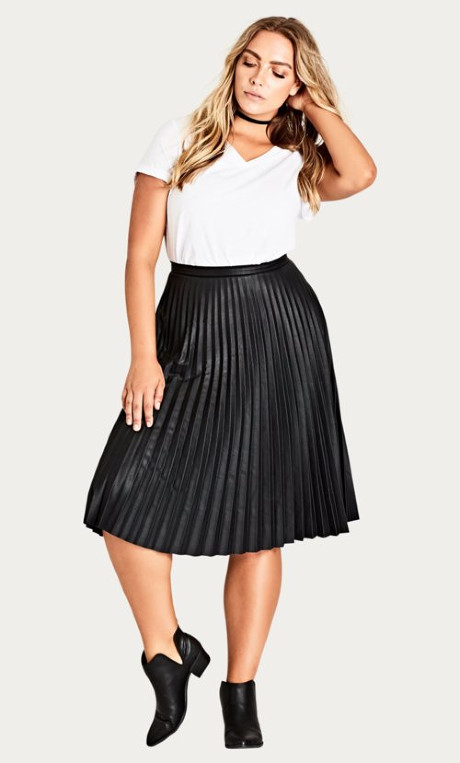 This past year, the pleated skirt shot up the ladder of fashion trends that go with all body types and shapes, and it is continuing to steal the spotlight this year as well. A pleated skirt is easily paired with any basic or a simple top, or you can top it off with a blazer or an oversized overcoat for a modern and edgy look. 
Plus Size Outfit Ideas for Men: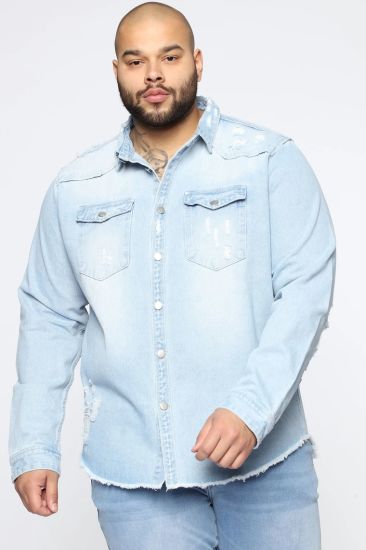 Over the past few years, denim shirts have been making their way into every man's closet and they are still going strong.Denim shirts, no matter what the color is, are a great piece to add to your wardrobe, they're easy to style and can be paired with basically any color.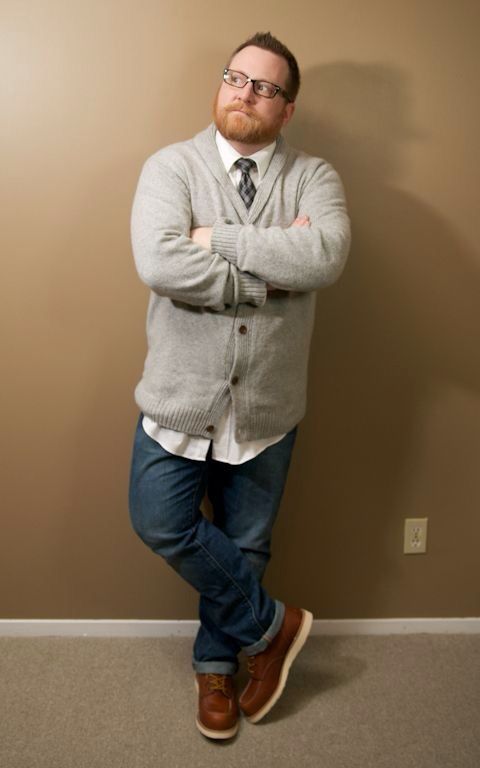 Street chic, or semi casual looks are a great fit for a practical guy on the go because you can easily work this look into a day outing with friends or family, and also into a party or an evening look. You can easily put this look together with a pair of basic blue jeans, a button up shirt, a cozy wool cardigan, dress shoes, and maybe a tie to dress up the look and give it an edgy vibe.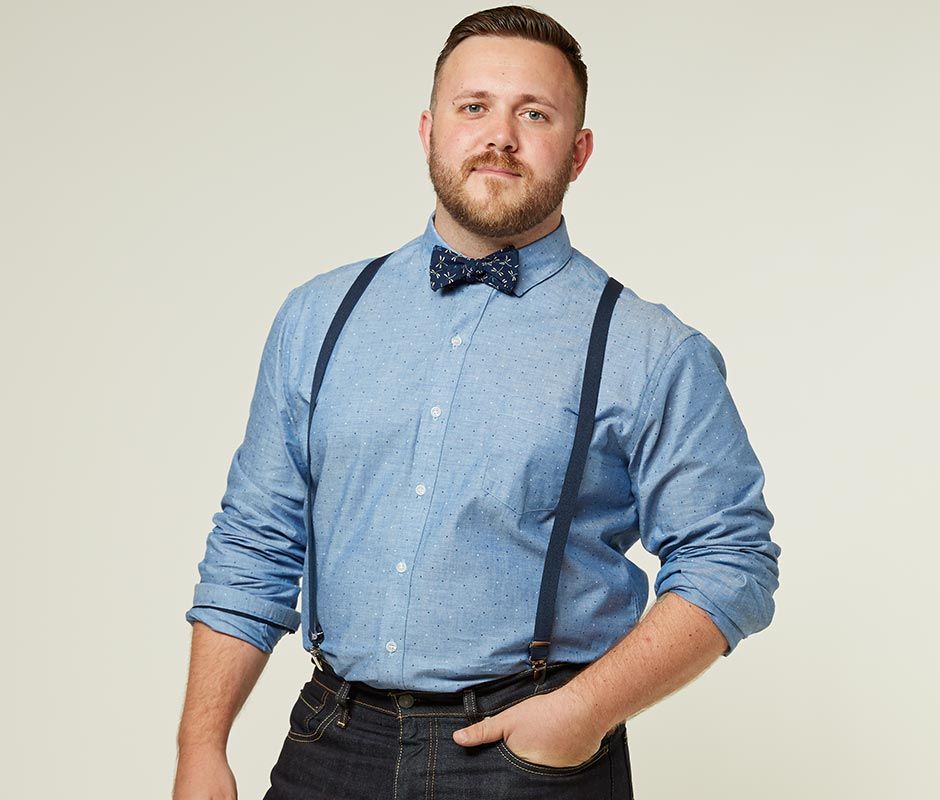 Suspenders have always been a great staple in plus size fashion. Suspenders give a young and edgy vibe to the overall look, no matter what you are wearing. So if you are going for a simple but effective change in your look, ditch the belts and opt for a pair of cool suspenders instead.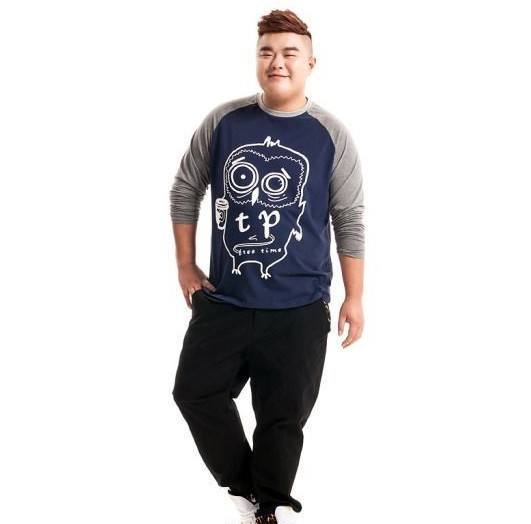 Graphic funky tees are always a cute adorable option, especially on plus size bodies. Funky tees are also a great piece for casual day looks or casual outings in general. You can also easily pair them with any pair of jeans or sweatpants you have laying around without going through any unnecessary styling hassles.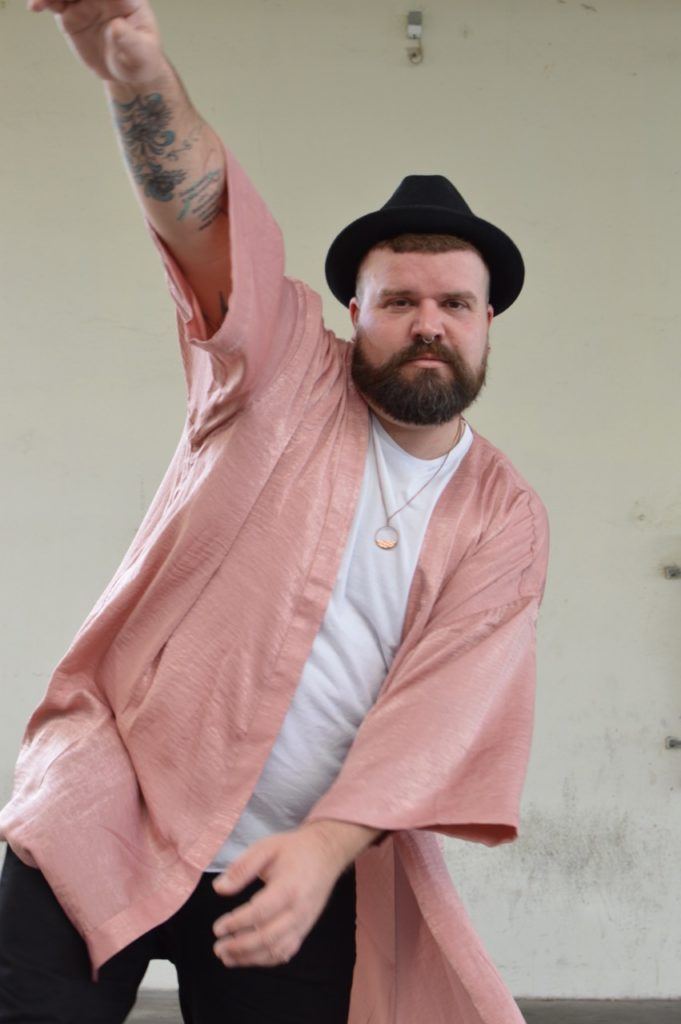 If you are feeling a little extra daring and are willing to try something new to you, a kimono is the right way to go. Kimonos are a great dressy piece to spruce up your look and give you an overall timeless boho vibe. They're also great for casual outdoor parties when you don't feel like dressing up and can be worked in effortlessly with any outfit. 
Best Stores to find plus size outfits and clothes: 
H&M is widely known for its inclusivity and variety in products. You can easily find a plus size fit in all of the products categories they offer which include pants, t-shirts, jackets, shirts, dresses, skirts, kimonos, and more. 
Save more on your shopping with Yajny's H&M KSA cashback 
When doing your shopping from the H&M KSA online store, you can easily save a lot on your shopping if you do it through Yajny's platform as you can take advantage of Yajny's exclusive and money-saving H&M KSA cashback service which gives you a cash balance on each transaction you make from the online store. You can later withdraw that cashback balance easily through any of the methods Yajny made available. 
6th Street KSA always provides the latest in fashion and in a variety of fits and sizes. Whether you are looking for a day-to-day outfit or going for something dressier, 6th Street KSA online puts the best and latest fashion trends right at your fingertips. 
Save more with Yajny's 6th Street KSA Discount Coupon
With Yajny, you can save a lot on your 6th Street purchases thanks to 6th Street KSA discount coupon which gives you an exclusive additional discount on all your 6th Street purchased items. Just make sure to visit 6th Street KSA's store page on Yajny to get the exclusive coupon code and use it while you complete your purchase from the online store to enjoy the discount. 
Max is known for its competitive prices and variety of affordable pieces considering the quality. It is also a store favored by many, regardless of the size, because it offers a variety of fashionable products that fits all sizes, genders, and tastes. So it is a great destination for anyone who is struggling to find something that suits them somewhere else at affordable prices. 
Save even more while shopping from Max with Max KSA coupon code
If you want to save even more while shopping from Max KSA, Max KSA coupon code is the way to go. Just make sure to head to Yajny.com and get the exclusive Max KSA coupon code and use it while completing your transaction from Max KSA's online store to enjoy the additional discount Yajny guarantees you. 
Boohoo is one of the stores that are known for their more refined taste in fashion and also for being an everything-store where you can find your favorite brand, favorite style, favorite color, and in the right fit, all with just a few button clicks. So really, what more do you need!
Get Boohoo's state-of-the-art fashion at lower prices with Yajny's Boohoo Coupon
The Boohoo coupon code which is exclusively available through Yajny's platform is a great way to save on all your purchases from the edgy clothing shop. It is also a great way to save extra during any sale seasons as it grants you an extra discount on all your purchases from the store, even those on sale already. 
If you have any other style inspo ideas that we didn't think of, or favor another store that we didn't bring that offers plus size clothing, don;t hesitate to share with us in the comments!