While we would all love having a wide collection of outfits in our closet to meet our everyday needs, our wardrobe wouldn't be complete without the basics, the items we turn to to complete our look, such as a simple white shirt to a classic maxi dress, and more must-haves in every summer closet.
So, if you feel like upgrading your style this sunny season, there are a few pieces that you have to have in your summer wardrobe for that to happen. To help you out, we have created for you a list of Pieces that Must be in Your Summer Closet that will help you look stylish and on trend all summer long.
Basic White T-shirt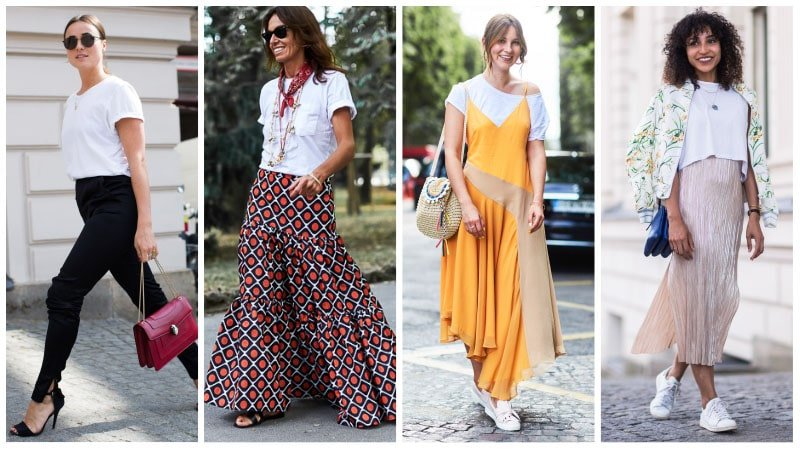 Basic white t-shirts are a staple piece basically all year long, but especially during the summer. It goes with mostly everything and can easily be styled in an elegant and stylish way. You can pair it with some formal black pants, a patterned skirt, a dress, or just a pair of jeans, you basically can't go wrong with this essential piece.
Denim Jacket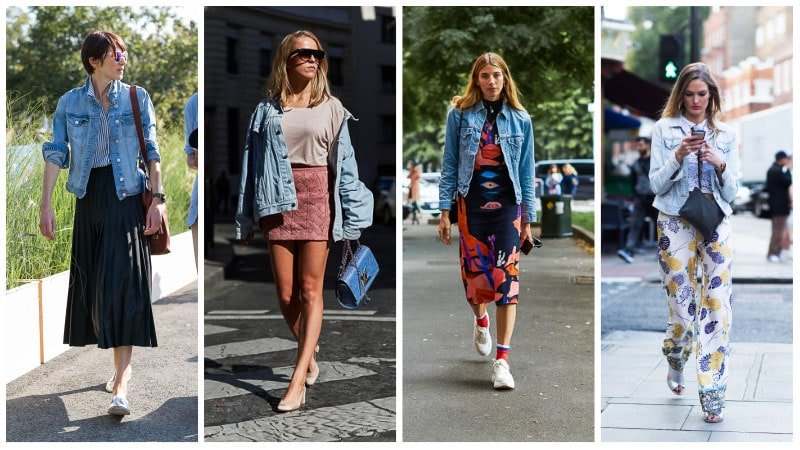 Even though you don't need a lot of layering during the summer, a denim jacket is a must-have in this year's summer wardrobe. Day or night, this classic piece can compliment basically any outfit without stealing focus from your overall look.
Strappy Sandals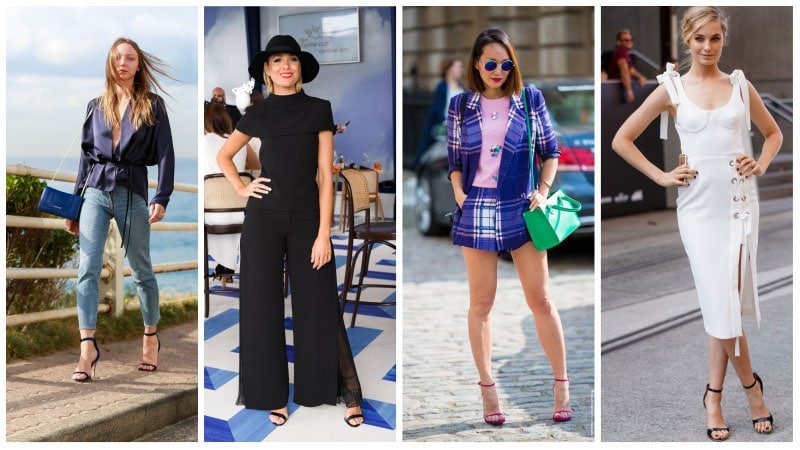 Nobody likes sweaty feet, which is why summer is the perfect time to ditch your classic shoes and opt for some stylish sandals. Strappy sandals not only let your feet breathe, they also elongate your legs making you look taller and more elegant.
White Shirt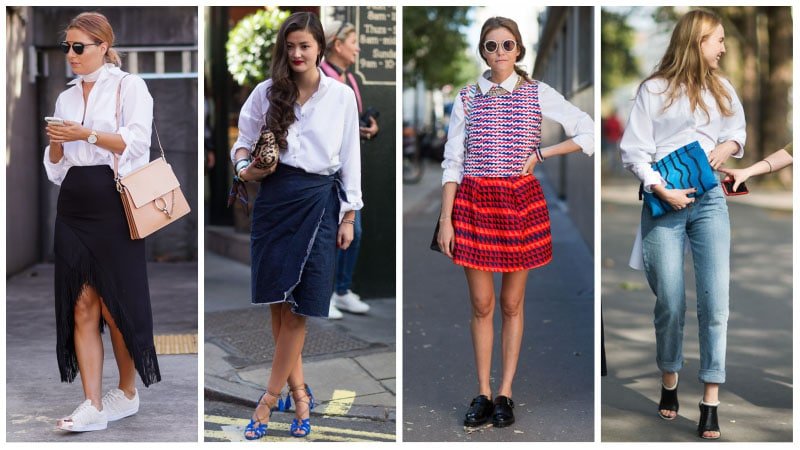 Just like white t-shirts, buttoned up white shirts are an essential addition to any summer closet. You can wear it with jeans, shorts, skirts, and dresses. It adds a unique touch to casual looks making it more smart and semi-formal. It is also for accentuating the glowy and tanned summer skin.
Big purces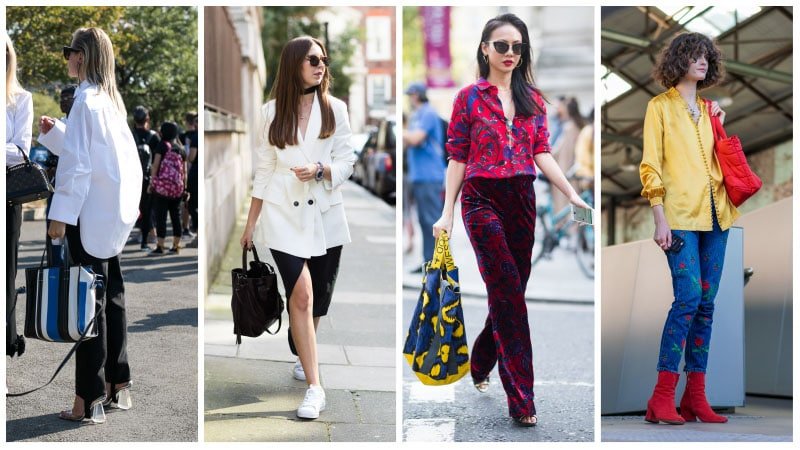 Once summer is here, a big purse is every woman's best friend, other than looking stylish and cool, it lets you have all your needs in one place, your phone, wallet, sunscreen, sun glasses, and more all in one place for convenient use during long summer days.
Baggy Jeans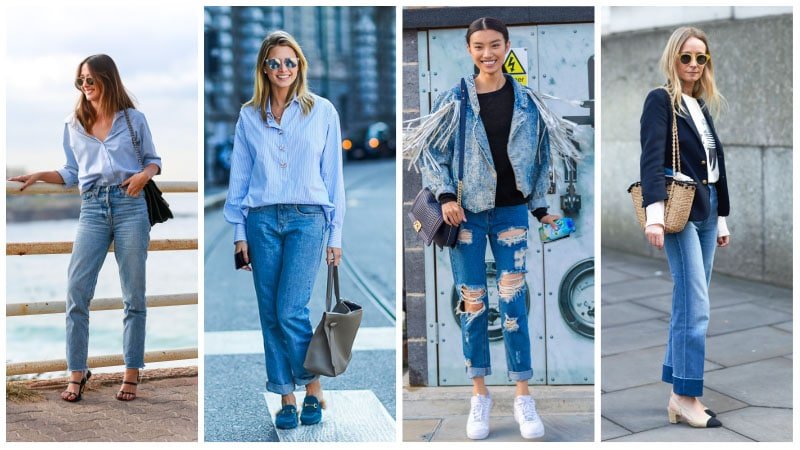 Just like skinny jeans are a winter staple, baggy jeans are a must in your summer closet. Not only does it give you the much needed comfort and convenience during hot summer days, it also gives you a cool casual look perfect for running everyday errands without giving up on your stylish look. Just make sure to opt for more cheerful shades of blue.
Shirt Dresses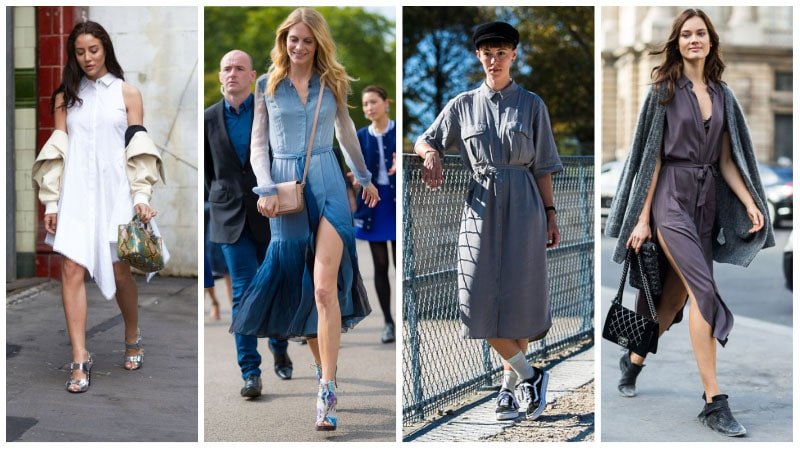 Whether you are headed for the office or just going out with some friends, a shirt dress is a great choice to go for due to its effortlessly elegant yet simple style.
Mid-length Skirts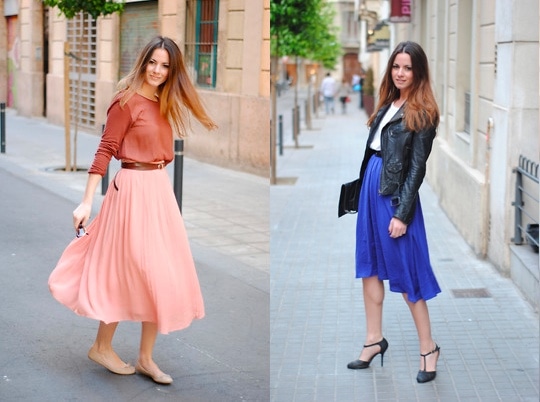 Forget mini skirts, midi skirts or knee length skirts are the new summer staple. Midi skirts are uniquely attractive and elegant, as well as comfortable and convenient thanks to its light fabric and breezy nature. It can also be styled in different ways, you can wear it with flat shoes during the day or with some heels when you are going out at night.
White Sports Shoes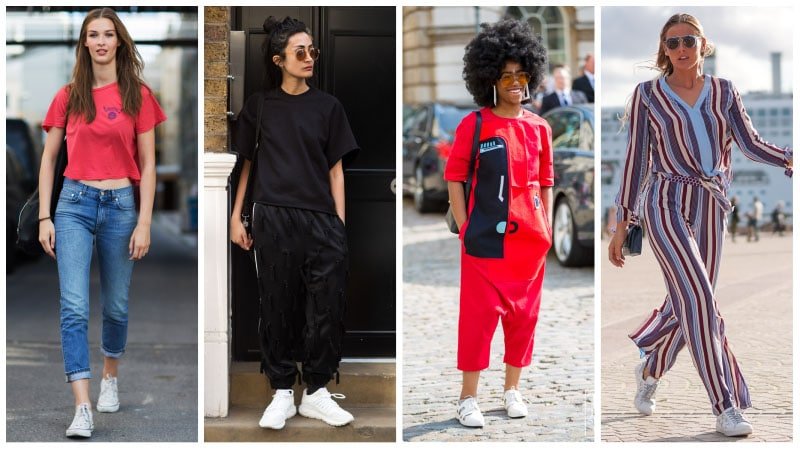 White sports shoes are an all year staple in all our closets, but it is especially essential during the summer. A pair of white sports shoes can completely refresh your look as well as keep your feet extremely comfortable and protected from summer's scorching heat, and they are especially important and convenient for busy weekdays or chill weekends.
Maxi Dresses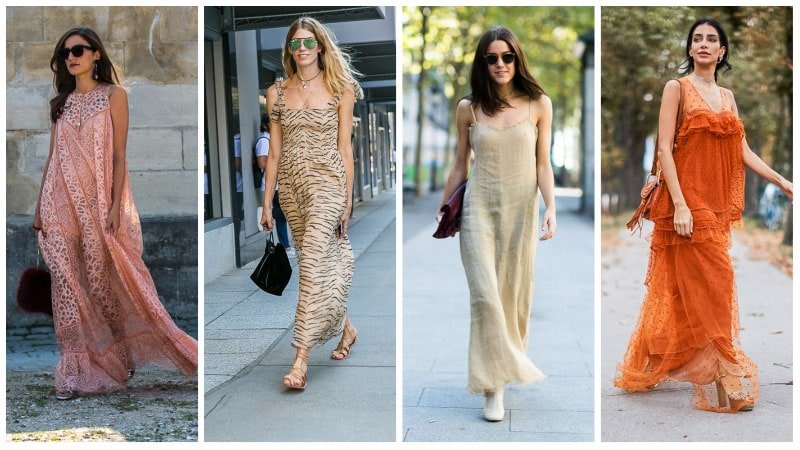 Wearing tight restraining clothes is a hot summer's day, so it is no wonder that flowy maxi summer dresses are the perfect go to summer outfit. Long, flowy, breezy, maxi summer dresses are truly everything you need to compat summer's heat in style.