Christmas is celebrated all over the world as an event that is not limited to the religious side only, as it witnesses the coming of a new year as well, and celebrations are not limited to Western countries or with a Christian majority, as it is a season of celebrations also in the Arab world, even with the Muslim majority.
Despite the prevailing belief that Christmas is a Western Christian celebration, but as we mentioned in the Arab region, many celebrations are held on this day and individuals and families witness a special atmosphere, and children celebrate in particular Santa Claus, "Santa Claus", who disguises himself in his dress as gifts.
What does Christmas look like in the Arab world?
Lebanon:
Although there is about 45 percent of adherents of Christianity in Lebanon, when the time comes for Christmas, it is not surprising that Christians and Muslims celebrate this day together, like homes, streets, malls, and small and large shops are decorated with this festive occasion, with lights, Christmas trees, and fireworks.
Palestine:
With regard to the city of Bethlehem in Palestine, as it is the birthplace and cradle of Christ, peace be upon him, it is celebrated in wonderful ways, some contemporary and the other traditional and heritage.
Protestants and Catholics celebrate Christmas Eve on December 24, Greek Orthodox, who make up the majority of Christians in Palestine, celebrate January 6, and Armenian Orthodox celebrate January 17. Sweets are distributed and families flock to each other.
Syria:
Nearly ten years of bloody conflict have not dampened Christmas celebrations in Syria, with the capital Damascus holding a Christmas carnival and families and crowds gathering to dance, sing and watch the tallest Christmas tree in the country.
Jordan:
Jordan is a predominantly Muslim country with Christians making up only 6 percent of the total population of 9.7 million. However, Christmas Day is considered a public holiday and is celebrated with gifts, candy, lights, and candles.
Iraq:
The Iraqi people celebrate Christmas in a unique way. In 2008, Christmas became an official holiday. There are special celebrations in Iraq, as Muslims and Christians celebrate each other.
On Christmas Eve, a special celebration is held in the courtyards of homes and outside, where family members carry lit Christmas candles, and Iraqis believe that the burning fires foretell the future in the coming year, and when the fires burn and turn into ashes, the family members jump over the ashes three times and make a wish.
Egypt:
Although Egypt is the largest home to the largest Christian community in the Arab region with more than 10 million people professing the religion. Everyone participates in the celebration of this day, with festive demonstrations in the streets in which lights are lit and Christmas trees are made to be placed in the lobby of the shopping centers. Most Egyptian Christians are Coptic Orthodox and celebrate the birth of Jesus on January 7th. Egyptian Copts fast 43 days before Christmas, following a strict vegetarian diet, and by Christmas Day, feasts are held where foods are prepared, including meat, poultry and fish. Muslims and Christians return to each other on this occasion, in affirmation of the patriotic spirit that unites them.
The United Arab Emirates:
Christmas decorations are evident in most malls and hotels in Dubai, and in 2018, The Dubai Mall had the largest Christmas decorations in the world, reaching a height of about 7 meters, a width of 5 meters, and a weight of more than 1100 kg, and it was registered in the Guinness Book of Records and got Award.
Yajny's Christmas Offers
As a celebration of this occasion, which is witnessing full of joy as a global season of celebrations, sales are increasing in which all stores and brands compete to provide promotional solutions and discounts. Yajny.com offers shopping offers great competitive offers for you as a customer to shop the best products of different categories, and through a partnership with The largest stores in the Middle East, offering promotions that bring the level of shopping to the minimum cost compared to the superior quality of the products. This is through cashback services and exclusive discount coupons in which customers benefit from the most cost-effective shopping experience.
Sharaf DG offers
Sharaf DG store offers various offers packages on technology and electronics sector products, including phones from multiple brands, screens, personal computers, laptops, home appliances, printers, and cameras, to name a few. It's great to buy a gift this Christmas season with our amazing Sharaf DG Sale.
Examples of Sharaf DG offers

Sharaf DG Cashback
In the Christmas season, Sharaf DG store offers exclusive offers in line with this occasion, where great discounts are offered on the price of products with competitive price packages. You can also take advantage of Sharaf DG cashback which gives you a refund of the amount you spent while making your purchases from Sharaf DG.
Rivoli Shop offers
Rivoli Shop offers great promotions in the accessories sector including wallets, leather belts, pens, watches, and more, from the best brands. Shop your products at Rivoli Shop which can be great gifts for your loved ones or pamper yourself on the occasion with a wonderful shopping spree. For example, you can get watch discounts of up to 70% off.
Examples of Rivoli Shop Offers
Rivoli Shop Cashback
In the season of Christmas, Rivoli Shop offers great sales, and you can support them with more discounts and even win money for shopping! I see you wondering how is that? Yes, this is true, for every shopping you make from the Rivoli Shop store, a deducted percentage will be refunded to your Yajny account. This service provides savings on the total value of the shopping tour while maintaining a financial balance in your account, which helps you to withdraw later.
The Luxury Closet Offers
The Luxury Closet store offers various offers this Christmas season with huge discounts for the shopaholic. The Luxury Closet products range from bags, shoes and watches, jewelry, accessories, fashions, and more. The Luxury Closet emulates the flair of the elite in the field of elegance.
Examples of The Luxury Closet offers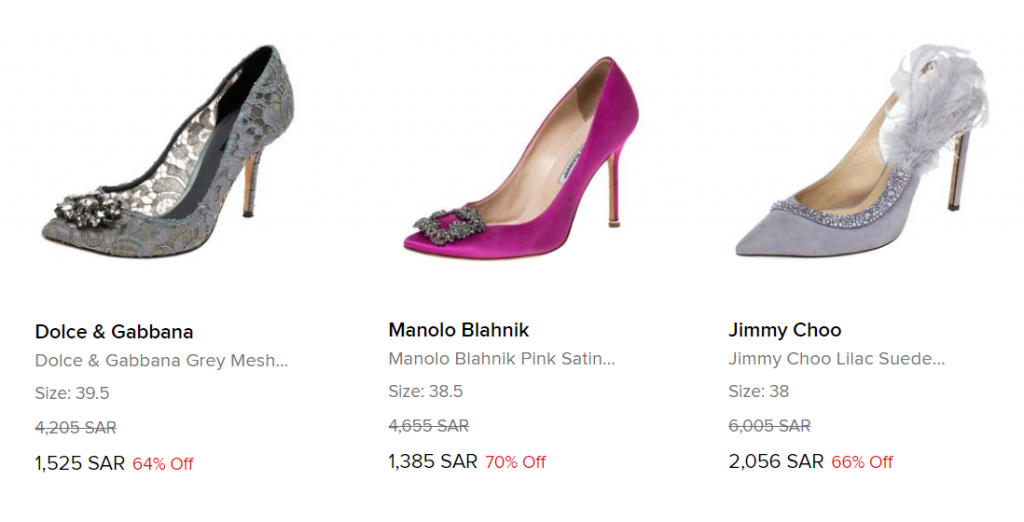 The Luxury Closet Cashback
The Luxury Closet cashback service is a service that enables you to get a portion of your money back every time you shop from the store, and this cashback balance or cashback increases with the increase in the number of purchases you buy, so you shop more; You win more. Cash Back The Luxury Closet is your ideal choice to support the basic store discounts with an additional discount, as cashback provides you with a shopping experience that saves you in value for spending by refunding a portion of your money every time you shop.
Lastly, we wish you all a truly Merry Christmas and a Happy New Year!