Fall is here, so it is time for a slight fashion-shift and an addition of a splash of some new shades of colors to your wardrobe. To help you get your wardrobe ready for the fall season of 2021, we have done your research for you and scoured runways and fashion weeks all around the world to come up with the top 5 fall colors in 2021, so keep reading to find the shade that will be starring in your fall outfits.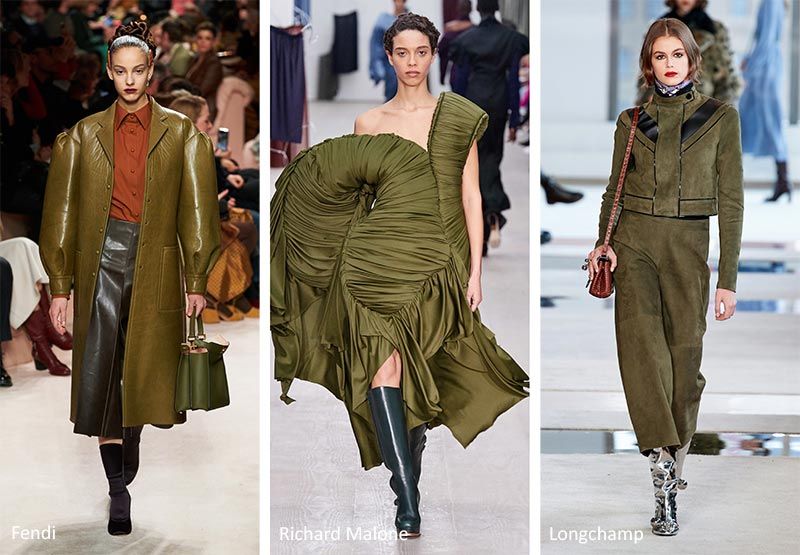 Olive has always been a fall staple, mainly because it goes basically with everything and every color in our closet. Like we have seen on the runways this year, you can match olive green with other various green shades, dark red, orange, or even bright neon hues. You can also integrate Olive green anywhere in your outfit, if you have got the right skin tone for it, you can pull of an all olive outfit or a dress, if you are skeptical about the shade, you can opt for a pair of olive green pants or even use it to accessorize a natural or a nude ensemble.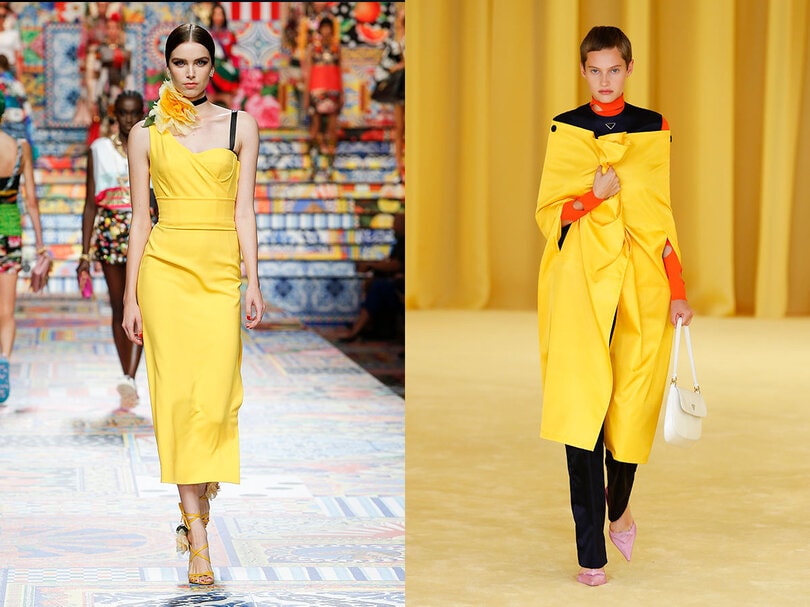 Having been named the Pantone color of the year, illuminating yellow is making quite the stance all seasons this year, and fall/winter 2021/2022 is no exception. Although as a bright tone, illuminating yellow is known more as a spring color, it has been seen on countless runways all around the world this year presented as a full-on autumn shade. Whether paired with some autumn neutral classics, light grays, muted browns, or nude shades, this happy color shade compliments just about every single color in your wardrobe.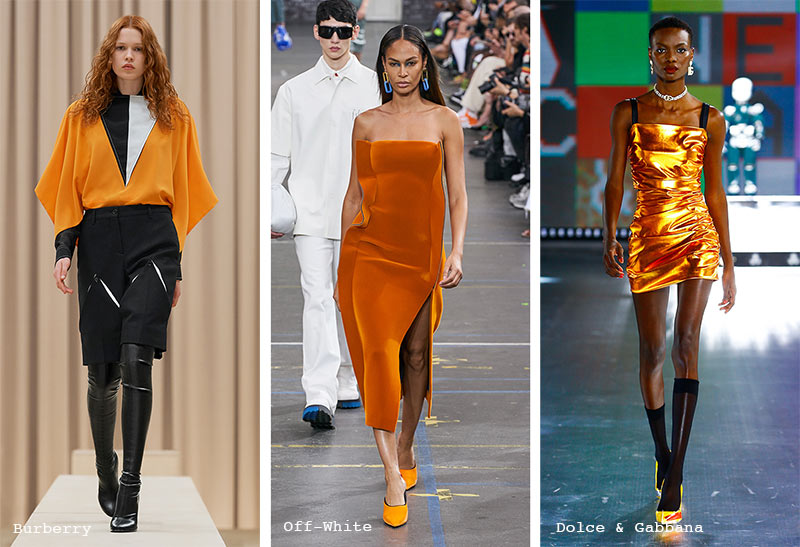 Orange and brown have always made the perfect formula for a fall-inspired look. However, this year, the color shade Tomato Cream -as seen on runways- holds in it equal amounts of both orange and brown without accentuating one shade over the other. The result of the perfect mixture makes for the perfect Autumn shade which can be easily paired with either natural tones or vibrant bright colors equally well. A popular style choice of this color -as witnessed in fashion weeks- is dresses as it is a leading color all on its own and compliments just about any skin tone or body shape.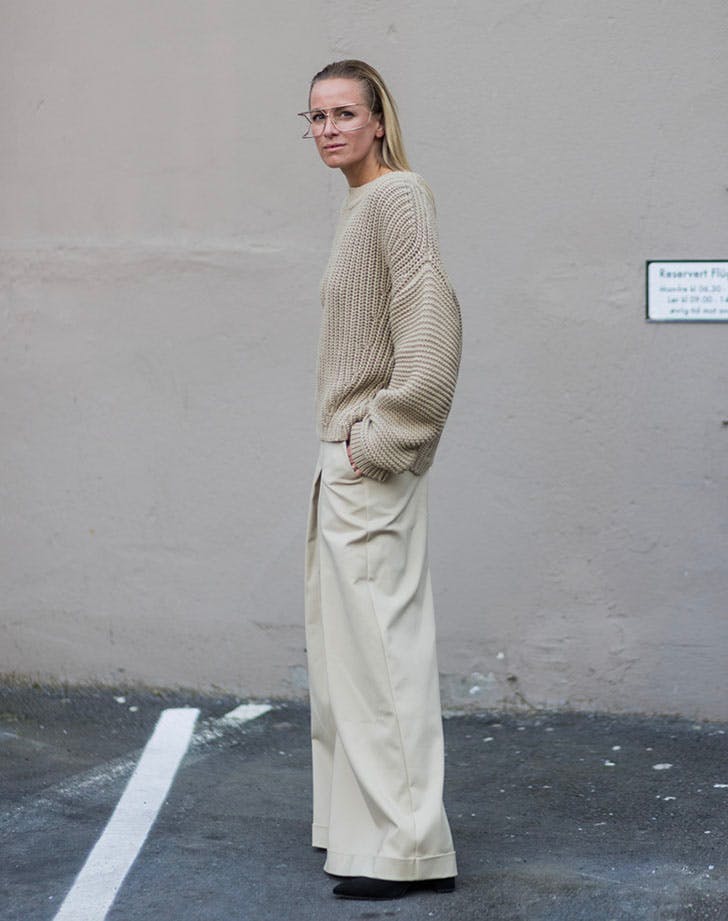 A truly universal and timeless shade, this off-white creamy hue complements all skin tones because it always manages to merge beautifully with its surrounding colors. Classically associated with trench coats, knee-length wool cardigans, khaki pants, or even golfer pants. However, this creamy brown color has more to it than that. As seen on the runways of fashion weeks all over the world, brands have beautifully used this rich shade in basically every item imaginable; coats, jackets, shorts, shirts, skirts, and more.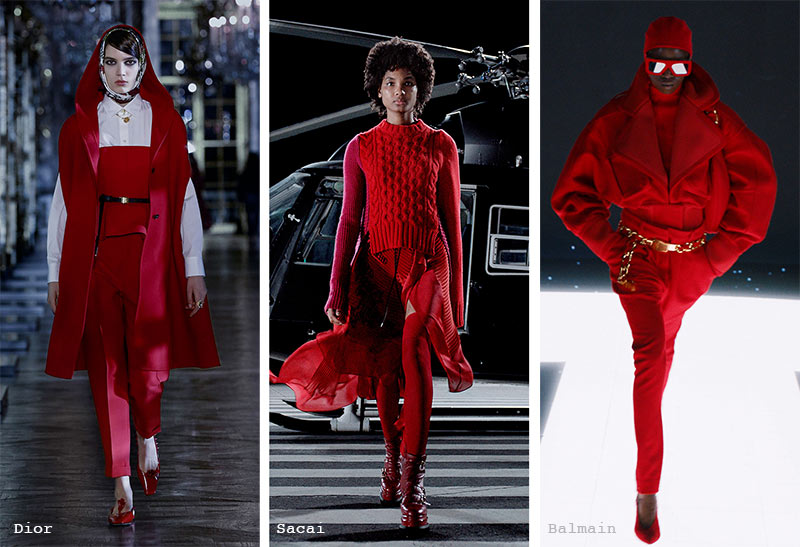 This gorgeous shade of red has been making itself seen in multiple collections throughout the spring, and it seems as though it is here to stay. Obviously, red is a classic shade in every season, however, it is always the muted tones and darker shades of red that make a strong appearance in the fall season. But this fall, this fire whirl tone is breaking the norm and proving that bright reds have a place in your autumn wardrobe. Aside from pairing beautifully with almost any shade of color you may have in your wardrobe, fire whirl stands gorgeously alone, so, if you are brave enough, you can take cue from the world's top designers and go for a cherry colored dress, jumpsuit, or a suit.
To shop for fall looks in these colors or different ones, head to our website, yajny.com, to find cashback deals and discount coupons from top fashion brands and stores such as H&M, American Eagle, 6th Street, Namshi, Ounass, Modanisa, Berrylook, Amazon, and more.