Is winter usually cold and gloomy where you are? Are you a summer person who dreads the cold winter blues? If yes, then what you need is a warm vacation somewhere where you can get plenty of winter sun.
Luckily, our planet is wonderful enough that it offers places where the sun is bright all year long and it is never sweater weather. Even more luckily, today we have for you a list of the best 10 out of the world's wonderful winter sun destinations. So pick the one you fancy most, pack your bags, and enjoy the warmest winter of your life.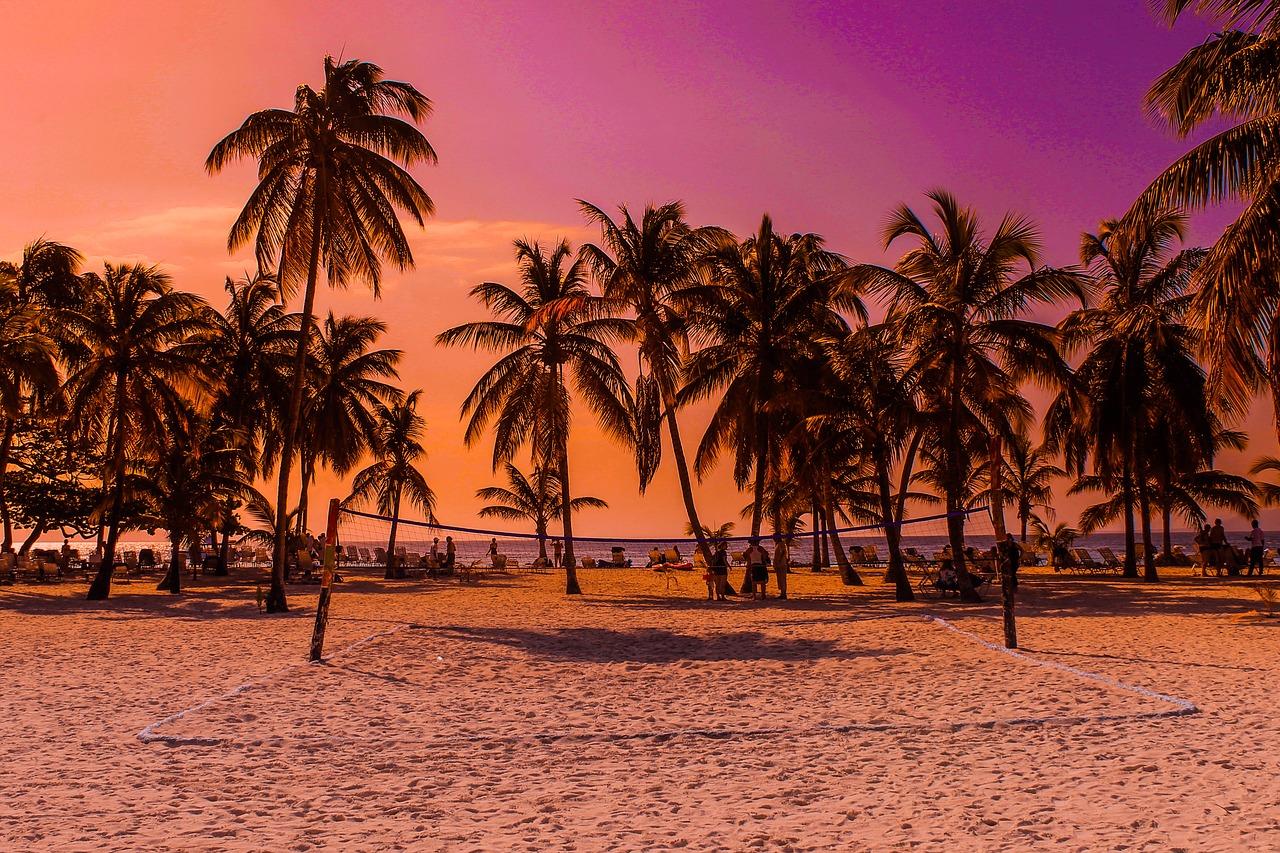 The land of islands, the Caribbean comprises 7000 islands, each one offers a better winter haven than the other. To be fair, the Caribbean is a perfect getaway all year round, however, winter is definitely the best time to visit. The average temperatures in the Caribbean winter vary between the mid to late 20s, and rainfall is fairly low. So, whether you want to enjoy a fresh seafood meal, hike around rainforests, go whale watching, or scuba diving, the Caribbean islands have what it takes to turn your gloomy winter into a bright red summer.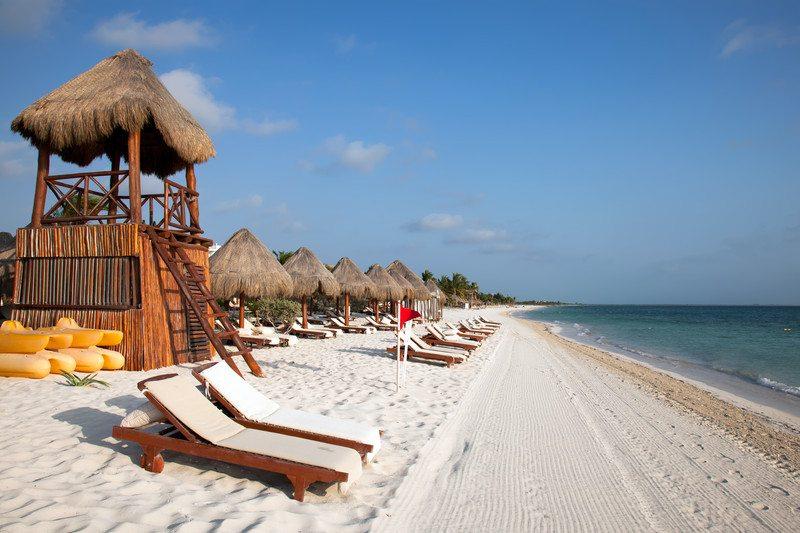 Mexico is one of the world's most stunning countries all year long. However, thanks to its prime location between Central and North America, and its tropical-like climate, Mexico has been known as the place to run off from the winter's harsh coldness and gloomy atmosphere. With its lush jungles, vast deserts, wild mountain areas, hidden beaches, and overall uncanny natural beauty, a winter experience in this country would truly be one for the books.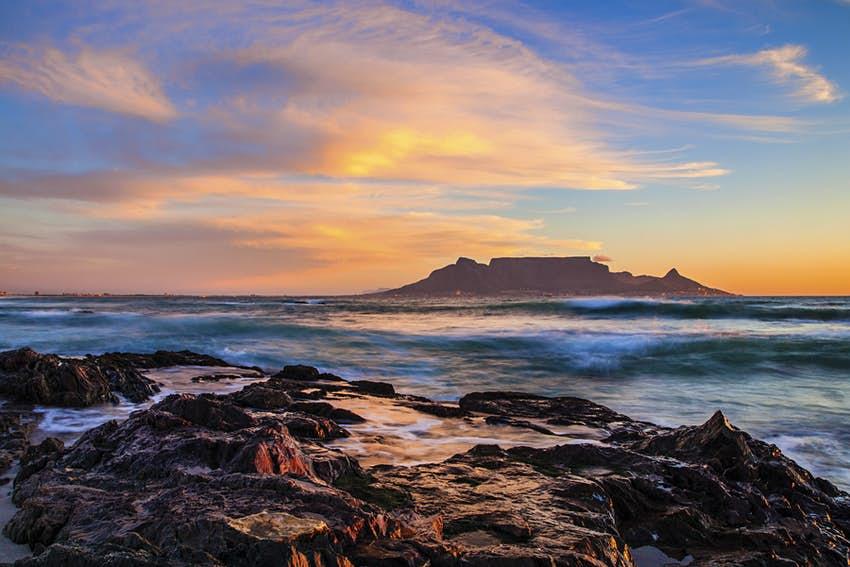 The reasons to choose South Africa as your next winter vacation destination are endless, from the country's laid-back culture to its breathtaking nature, exceptional hospitality, incredible wildlife, and gorgeous beaches and mountains. Make sure to catch the famous Big Five safari animals, as well as famous sites such as Robben Island and Table Mountain. The best time for catching all of the South African winter sun is in the month between November and March.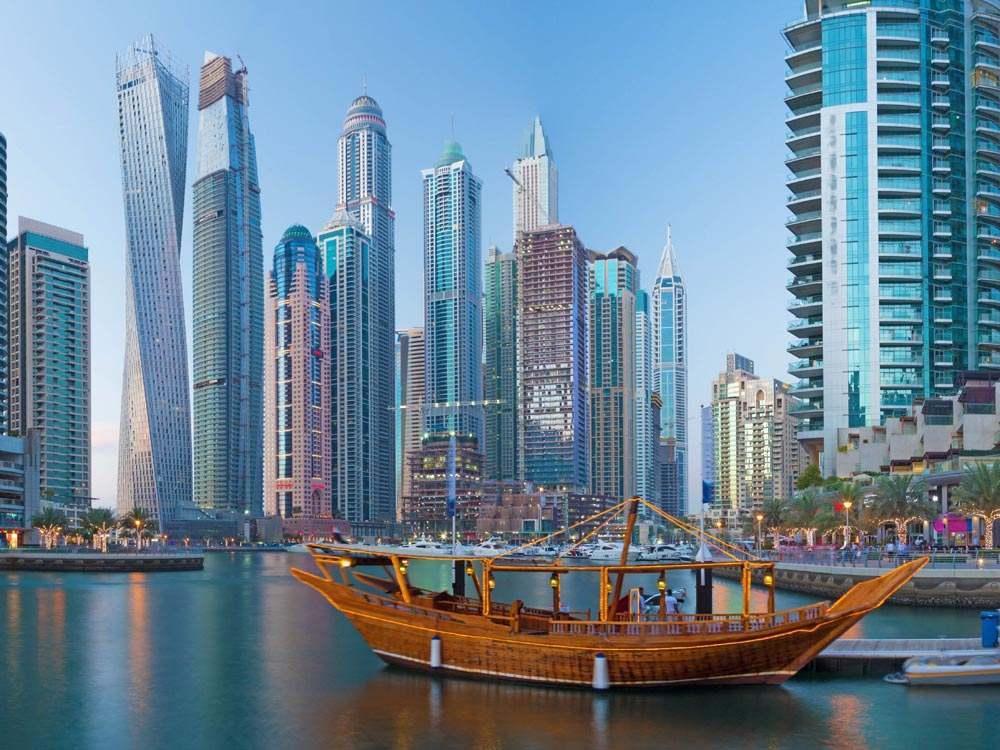 Dubai is known for being warm and sunny all year round, some might say it gets a bit too warm and sunny during the summer months. However, the average temperature in Dubai during the winter months is usually in the mid-20s, so perfect for warm wintering. Seeing how Dubai has become one of the best metropolitan and evolved cities in the world, it meets the criteria for an ideal winter destination. Whether you are looking to make your shopping dreams come true or lay on a gorgeous beach to soak up some vitamin D, Dubai can and will deliver. To catch Dubai at its best, go in November when it is the least humid and you can stay outside as long as you want.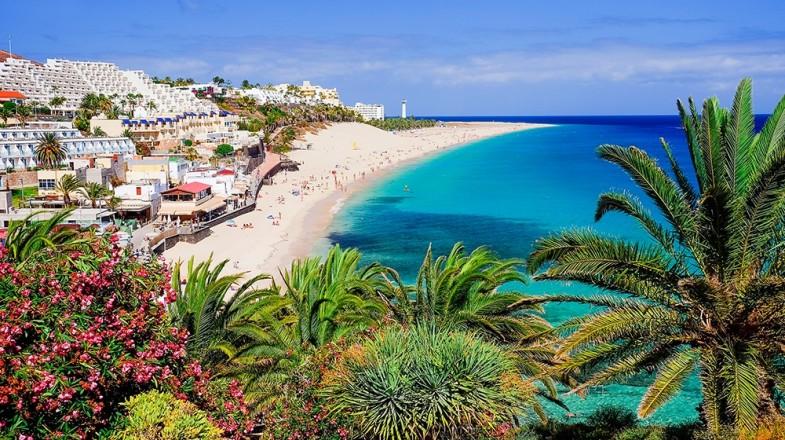 When you hear the phrase 'winter sun', your mind doesn't probably go straight to Europe, if at all. However, the Canary Islands is a warm exception to the European cold rule. Located off the northwestern coast of Africa, this collection of volcanic islands (including Lanzarote, Tenerife, and Gran Canaria) offers sunny warm weather all year round, with high-mid 20s in the winter months. With its uncanny and unspoiled nature that features volcanic landscapes, pristine blue waters, unique black sand beaches, and overall one-of-a-kind charm, the Canaries make for a perfect winter getaway for lovers, adventurers, and those just looking to unwind and relax.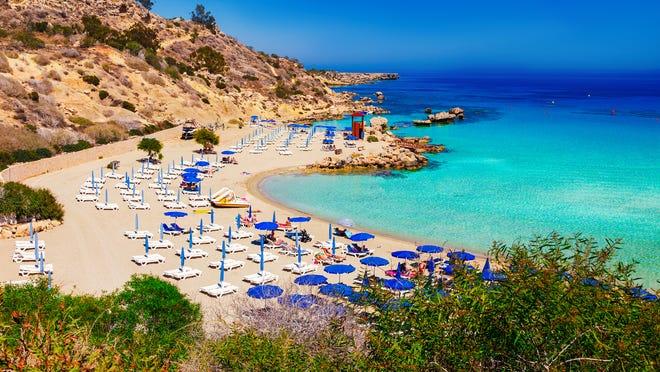 Another rare winter sun destination in Europe that offers fairly mild temperatures during the winter months. However, it doesn't get as toasty as some of the more exotic destinations on our list. Highs in winter tend to be around 20 degrees. A good time to go is between March and May, or between October and November as the island gets plenty of sunshine and the floors start to bloom all around the island. You can almost forget it is winter.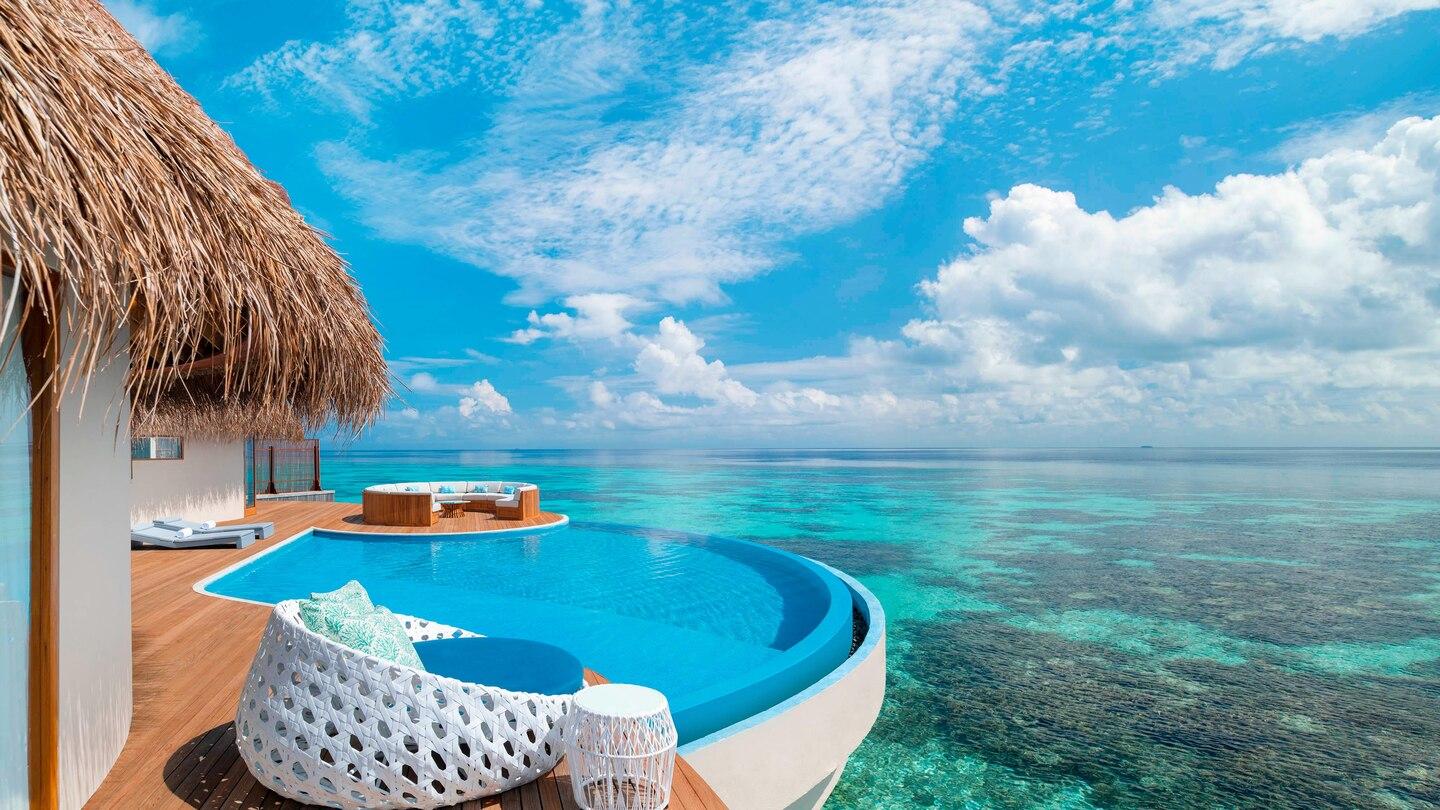 There is not a bad time to go to the Maldives, it is equally gorgeous all year round. With secluded islands, breathtaking sandy beaches, crystal clear water, extraordinary resorts, and overall overwhelmingly beautiful nature, the Maldives makes for a perfect escape spot all year round, especially when you are trying to get away from the winter blues.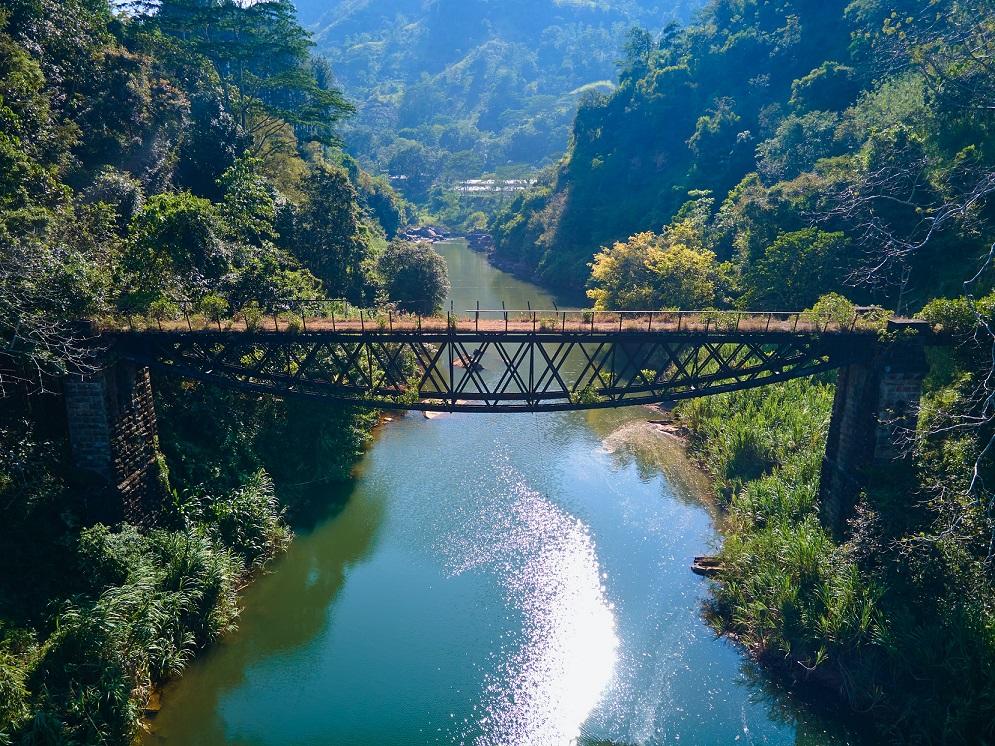 A few places in the world scream winter sun as loud as Sri Lanka with temperatures ranging between late 20s and early 30s. However, warm sunny weather is not all that Sri Lanka offers to its visitors. Thanks to its one-of-a-kind wildlife and nature, you will get to witness animals like elephants and leopards in their natural habitat, climb rock-top fortress Sigiriya (one of 7 UNESCO World Heritage Sites), as well as visit various temples and monuments that take you all through Sri Lanka's rich history.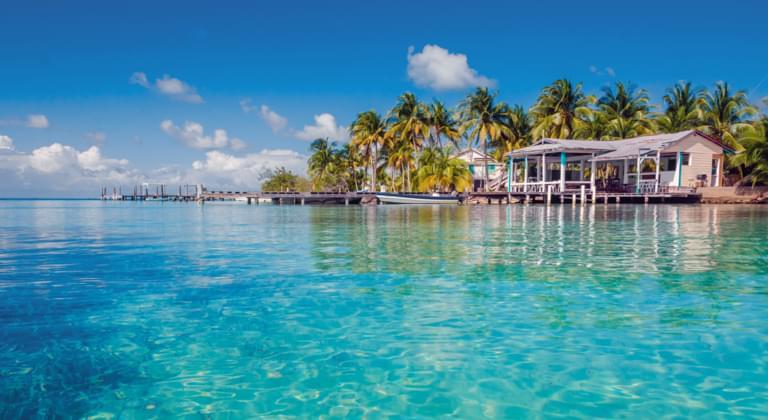 Belize might be smaller than some of our other destinations but it is awfully mighty when it comes to reasons why it is the perfect winter getaway destination. Some of those reasons is that Belize combines South American jungles, Caribbean beaches, reef border, and warm winter sun all in one culturally rich place. Belize is filled with temples and artefacts from ancient times which makes it appeal to history lovers. On the other hand, Belize offers a feast of outdoor activities and adventures, from hiking, horseback riding, canoeing, and even zip lining through the jungle. As for watersports and activities, you can go scuba diving or snorkeling to explore the endless underwater magic of Belize, or you can just take a sun bath on one of the many warm sandy beaches of Belize.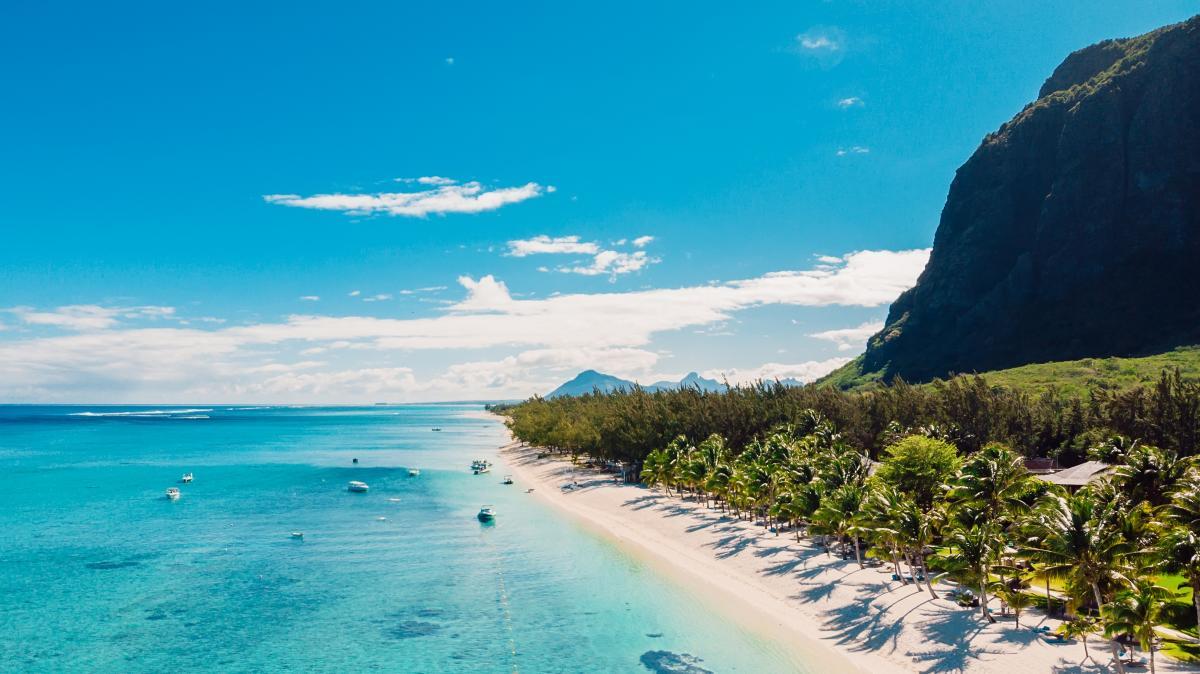 Located in the Indian Ocean, Mauritius island has breathtakingly beautiful white sand beaches, bright turquoise waters, and warm weather all year round, which makes it one of the most suitable places to soak up some warm winter sun. In addition to the island's exotic beaches, you can also go hiking through Mauritius's forests, enjoy wildlife-watching, even explore wonderful waterfalls, and also see the island's natural phenomenon – the Seven Coloured Earth.
Enjoy the Winter Sun and Save with Yajny!
To help you save up on your travels, Yajny has collaborations and partnerships with mega airline and travel agencies and companies such as Booking.com, Agoda, Trip.com, Etihad Airways, Emirates Airlines, Flydubai, and more. Thanks to those partnerships, you can book plane tickets, accommodation, and activities to the destination of your dreams while saving a lot with Yajny's exclusive cashback offers and discount coupon codes.
If you have found your dream winter sun destination among our top 10 list, don't forget to let us know in the comments which one did your heart settle on, maybe you can inspire the choice of another winter sun lover.