As we all know, the celebrations of Eid Al-Fitr will begin within a few days, and all of us eagerly await Eid Al-Fitr to gather with family members, spend fun times with friends or travel to any of the vacation-friendly places away from the daily life routine.
Will the Coronavirus pandemic prevent us from traveling and enjoying the best attractions on Eid Al-Fitr? The answer is no, as we can simply enjoy a great vacation without travelling outside Egypt. That's why Yajny offers you a guide to the best vacation destinations inside Egypt that you can travel to to spend an enjoyable and inexpensive Eid with your family members or friends: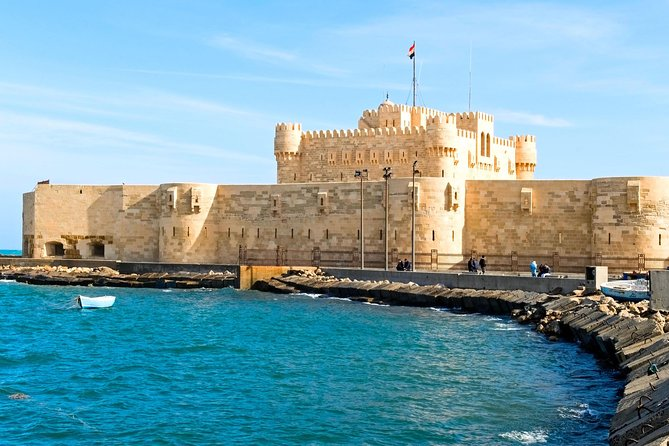 This ancient city, with its blue beaches overlooking the sea, is a perfect destination for vacationers in the summer. Its charm and great atmosphere and sea throughout the year makes it the best destination for travelers on holidays like Eid Al-Fitr.
The places and activities that you can do there are varied, such as visiting Qaitbay Castle, Stanley Bridge, and of course, the sea. You can also attend concerts and seminars at the Library of Alexandria, and also at the Sayed Darwish Theater, go fishing or even take a walk on the Corniche.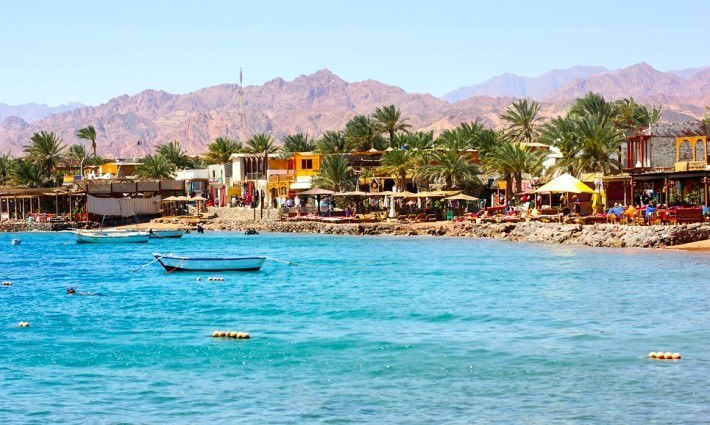 Dahab is all about markets, bazaars and shopping places, and the south of the city, which is called "Alassalah", is characterized by simple Bedouin life, and it is considered the best place to visit for a spring/winter vacation, where the weather is nice and the sun is bright.
Among the most enjoyable activities are the following: "Safari trips, visiting Pharaoh's Island, Fjord Bay, and golf resorts."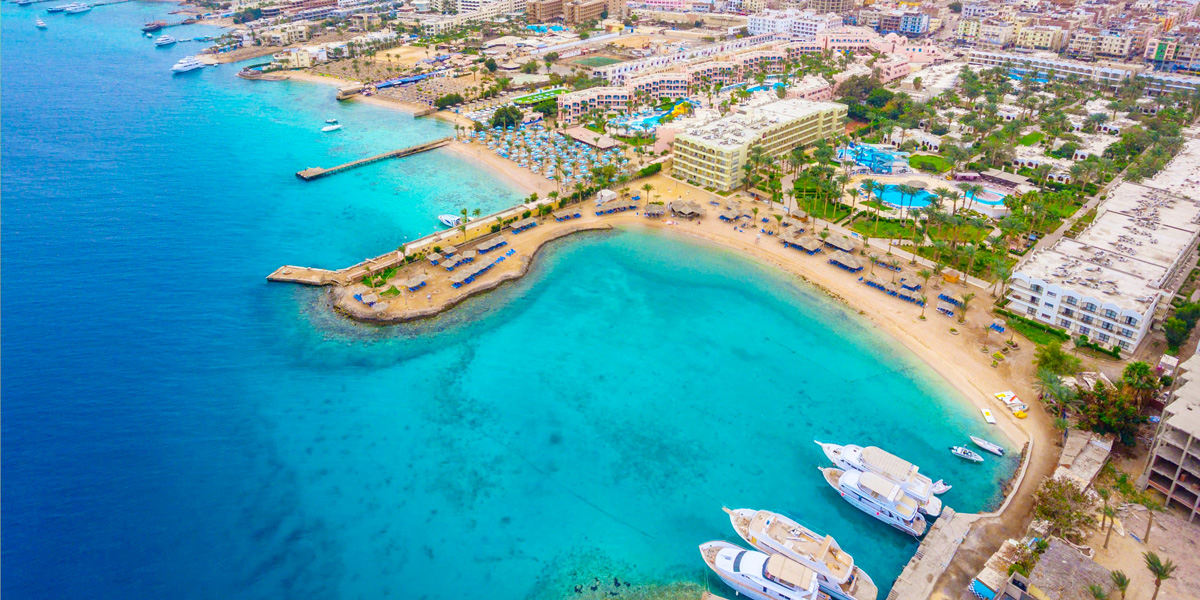 The city of Hurghada, located on the shore of the Red Sea, is characterized by its turquoise waters, soft sand, colorful fish and coral reefs whose colors catch the eye. So if you are looking for a place to relax, then Hurghada is what you are looking for.
Among the most amazing activities in Hurghada are the various marine activities such as swimming, diving and surfing, in addition to windsurfing, fishing, or even relaxing on the charming beaches, and in the evening, you can enjoy the desert safari trips.
You can also visit the city of Caesar and its ancient castle, and in the Umm Fawakheer area there is Wadi Hammamat. Also, there is El Gouna, Sahl Hasheesh, Shadwan Island, which are truly one of a kind Red Sea holiday destinations.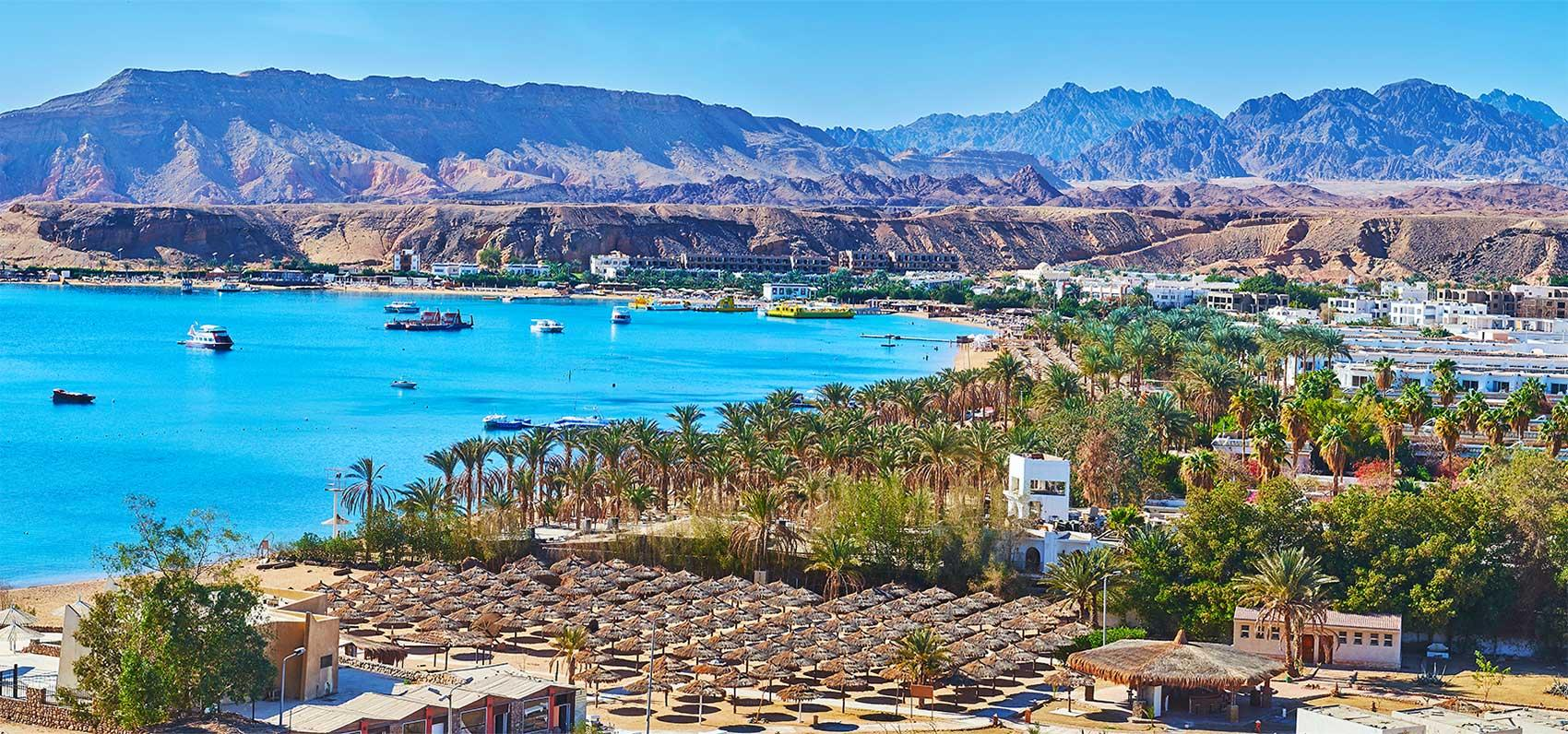 Sharm El-Sheikh is one of the most famous and most beautiful vacation destinations in Egypt, as it provides its visitors with everything they need to relax. It is also one of the best places in the world for scuba diving and various other water sports.
The places that can be visited in Sharm El-Sheikh are many, including Naama Bay, which has a long walkway overlooking the Red Sea, a desert safari, and a popular market that includes wonderful souvenirs related to the Pharaonic civilization.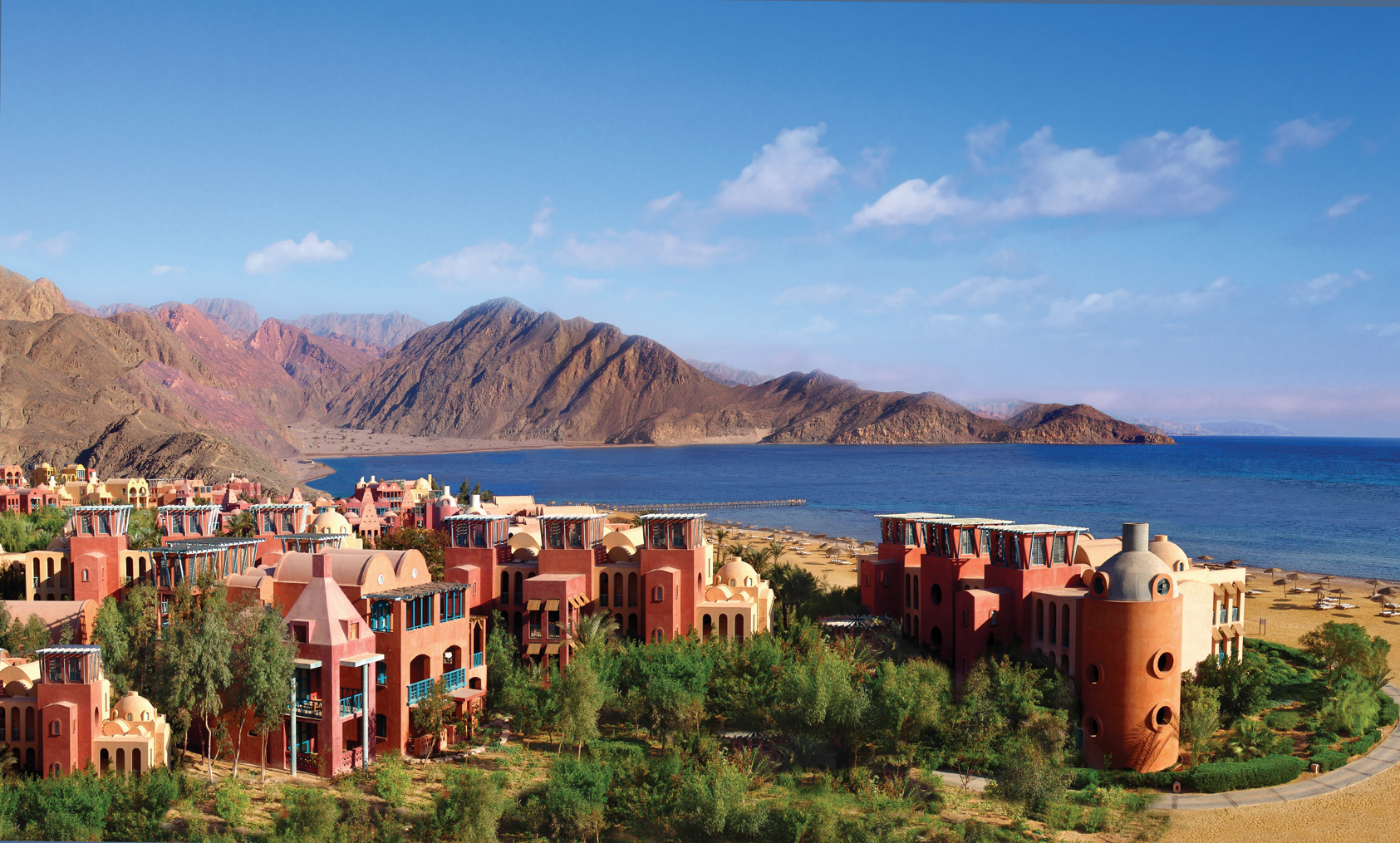 The city of Taba on the Red Sea is characterized by its wonderful beaches, and its coral reefs just a few steps from the beach.
As for the most enjoyable activities that you can do in the city, they are: "Scuba diving, visiting the Laguna beach, which is the only sandy beach in Dahab, practicing yoga, and skydiving."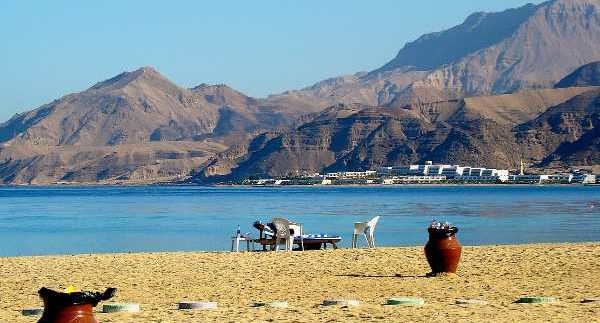 The lack of time during the Eid holiday, may prompt many to search for nearby destinations. Ain Sokhna is one of the best places near Cairo, which you can go to with your family and enjoy a wonderful program of activities for a day or two, including swimming, enjoying a sunbath on its wonderful beaches, and eat grills or seafood in the best restaurants there.
How to benefit from Yajny's offers for Eid Al-Fitr vacation?
Save on your budget and enjoy an affordable stay at the best hotels with Yajny offers and deals on accommodation in the best places in Egypt.
Booking Cashback
You can now book your trip with Booking.com, as it provides you with hotel accommodation reservations in the best destinations with great offers on a seasonal and regular basis. You can back these offers up with the exclusive Booking cashback which lets you recover some of the money you initially pay for your hotel reservations by getting back a cashback percentage in your Yajny wallet after you complete your hotel reservations from Booking.com through Yajny platform.
Agoda Cashback
Agoda is a travel booking platform and it's a website that provides multiple accommodation packages with great services and offers. You can double these discounts and offers if you book through Yajny.com and use the exlcusive Agoda cashback service. This way you can save on your reservations and enjoy a cashback balance in your Yajny wallet which you can withdraw anytime you want and re-use however you choose.
Now that we have shared with you our list of favorite unique places in Egypt to visit on Eid Al-Fitr, don't forget to share with us yours. Let us know in the comments section below!