Newly married and looking for home decor ideas? We are here to help you if you are going to shop from CairoCart store, which provides home furnishing and decor pieces for newlyweds as a part of its unique and modern collections. If you are looking for non-cliché ideas when shopping CairoCart products through Yajny.com, taking advantage of the CairoCart cashback service and the exclusive CairoCart coupon code, this article will help you go in the right direction to create a truly elegant home that everyone will like!
We know that decorating a newlyweds' home isn't that easy especially when choosing home décor items, room colors, furniture pieces, the list of decisions to be made might seem endless. When couples are trying to decorate their house, they take a step that has a far-reaching impact, as they lay the foundation for their married life. Our home decor ideas for newlyweds can help you start your decorating journey the right way.
Be Bold and Embrace Romantic Red
It is well-known that red roses have long been a symbol of love and romance. You cannot go wrong with red when choosing bedroom colors, but you don't have to take the risk and apply red all over the place. Some red effects will do the trick to give the room a hint of romance, as in the one pictured below.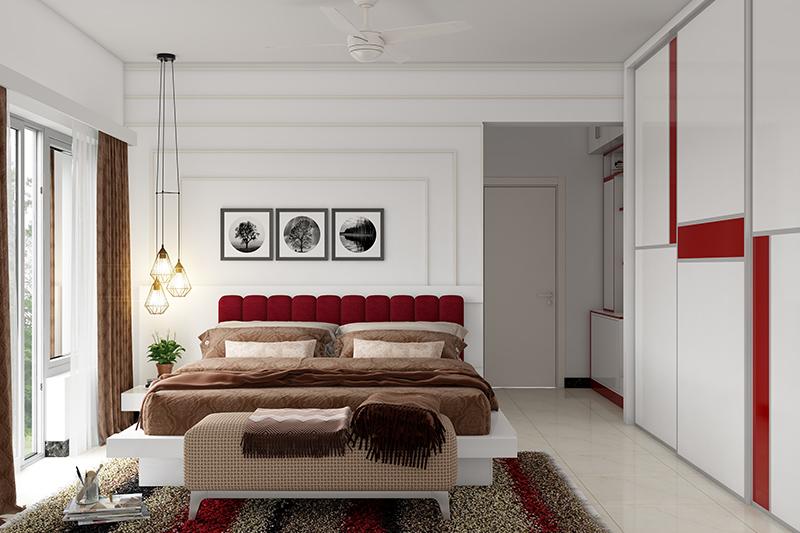 Let The Bedding Pieces Do The Magic
Choose linen pieces and cushion designs creatively which will pay off. In this brown and white bedroom, the rich-colored bedspread and pillowcases give the look a glamorous hint. Simple, yet elegant!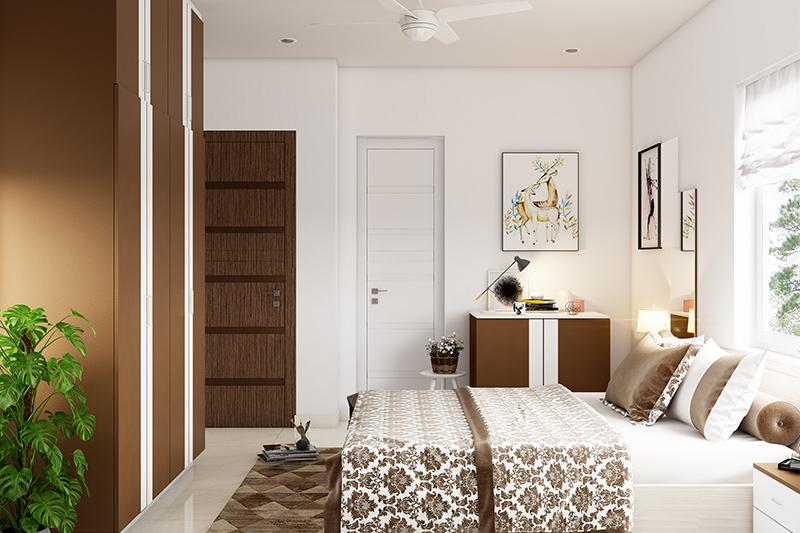 Use Romantic String Lights
Using string lights is a great bedroom idea, especially for newlyweds. String lights as shown are what turn a room into a romantic home for two. Warm lights, a blanket and a tea tray is all what one needs to enjoy a relaxing night.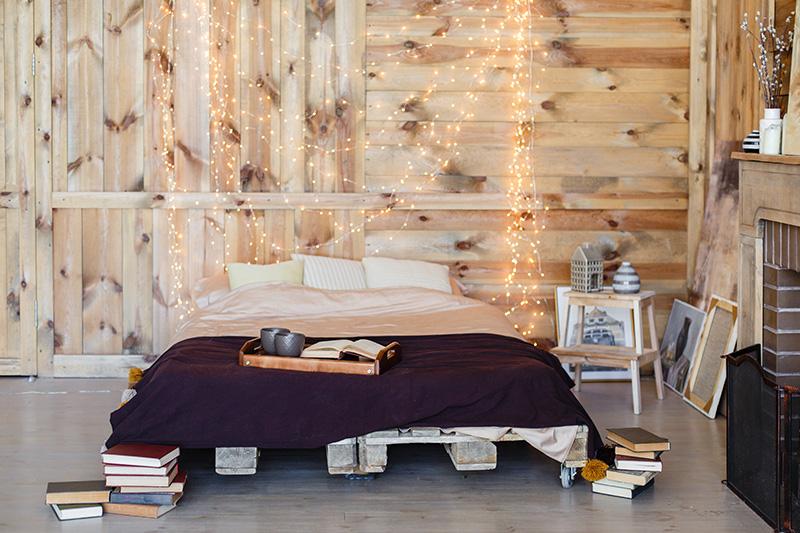 Back-To-Nature Designs
Get inspired from nature as you design home décor for your room, and add your own touch to it to make it look just as wonderful as it does in the bedroom shown below.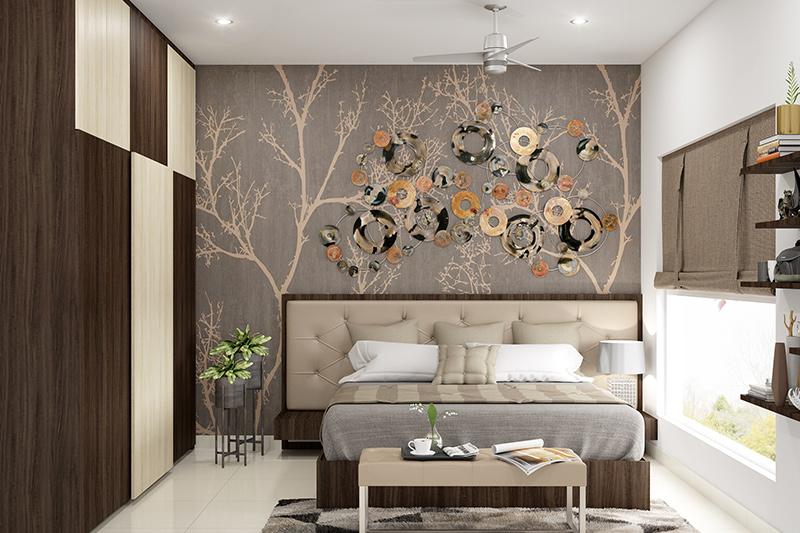 Use Dark Palette
Don't be afraid to be a little bold with a darker palette while choosing bedroom colors. In this room, black is used for wallpaper. The bedspreads and curtains are dark-colored while the brown and gray add soothing contrast.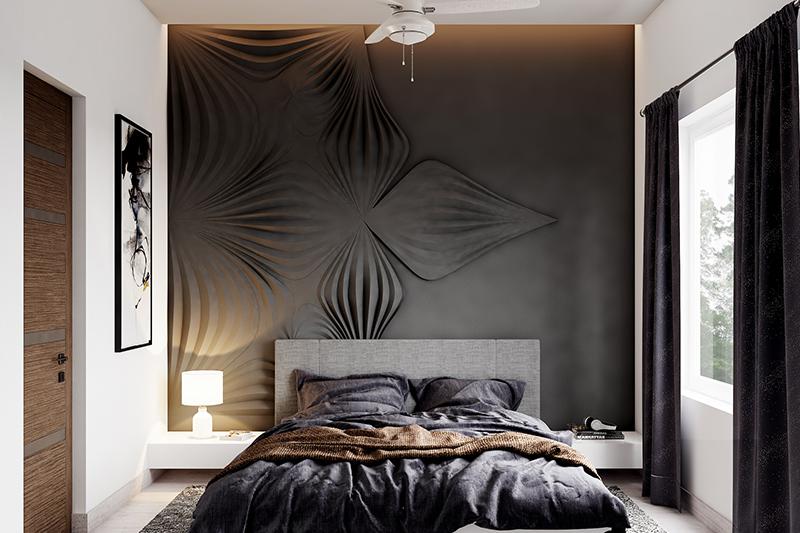 Choose A Design Especially Made For You
Do you both have a mutual dream or a nice memory that you want to always remember? Get inspired by it for bedroom design. This charming room evokes the romance of Paris in every way: warm brickwork, flowers in various shades of pink, and soft furnishings in different shades of elegant purple. Two armchairs and a window view are just what you need for warm conversations with tea or coffee.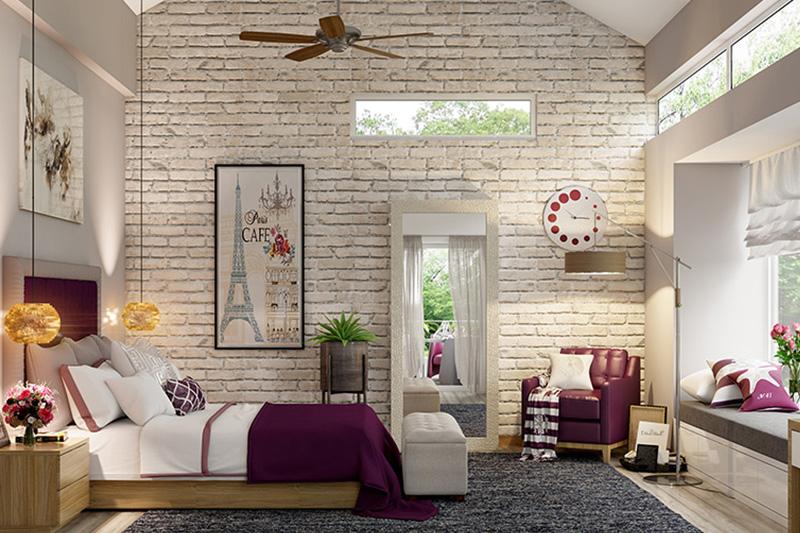 Choose A Cozy Living Room Sofa For Warm Conversations And Memorie
All newlyweds need a place to entertain their visitors or relax as a couple. These comfy couches in yellow are just the perfect choice!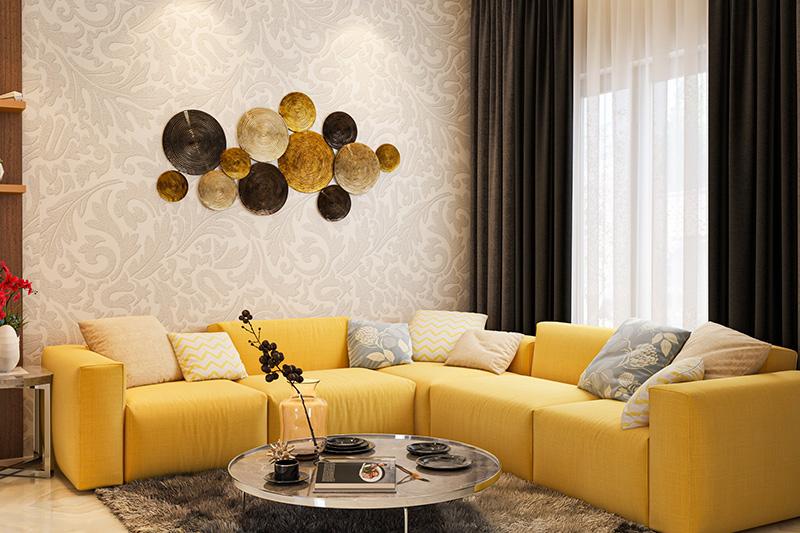 Make The Dining Room As Pleasing And Warm As Possible
Dining room is another place that every newly married couple has concerns about. The dining table here is beautifully decorated – fresh flowers, candles, shiny crockery and tableware set nicely on the glass surface of the dining table.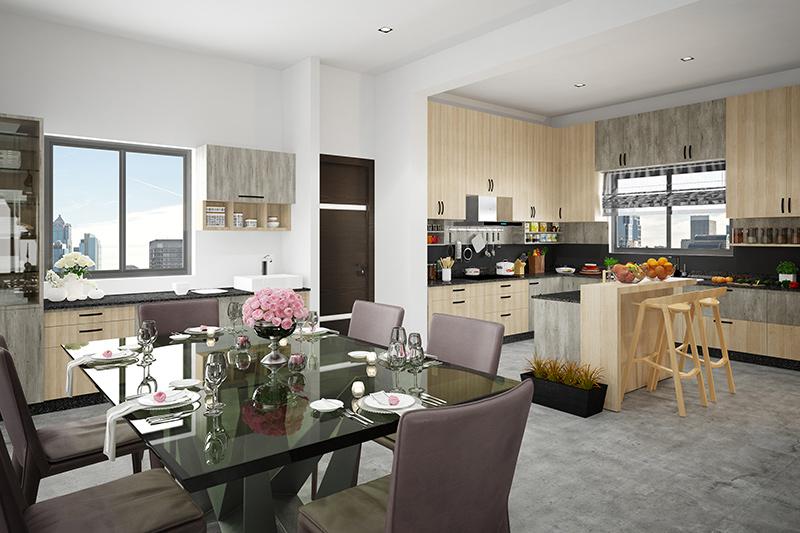 Use Décor Pieces That Both Of You Share Memories About
Be it wall decor or living room art pieces, decor items and accessories bring a great spirit to your home. Every couple definitely shares some memories about some decor pieces, accessories or art items. They can use these items that have meaning to them to decorate their home.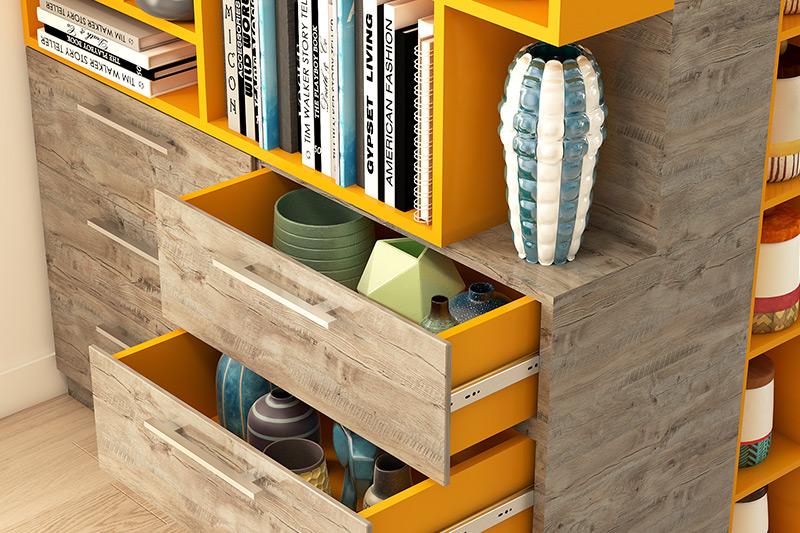 To every new couple that vows to stay together through thick and thin, we wish you both to have fun and create wonderful memories. Our wishes for you to make a home and a life together that will bring you the best!