As much as we all love to travel and getaway as frequently as possible, it is not always feasible nor easy to just pack up, take a vacation from work, make travel arrangements, residential arrangements , and go on a trip everytime we feel stressed or in need of a break. And this is where the concept of day-use arose.
A good day-use can give you almost everything you seek in a long trip, you get to detach yourself from your everyday life and all of its pressures, you get to escape your daily routine, and most importantly, you get to indulge yourself in the leisures and fun experiences you don't get to have on your normal day-to-day routine, such as swimming, getting a message, having a cold drink under the sun by the pool, and more fun experiences that you enjoy for a whole day without having to leave Cairo and waste time and resources on daunting travel arrangements. You just have to make sure you choose the right place to enjoy your day-use experience, and that's where Yajny comes in. With our list of the top 5 day-use hotels in Cairo, you are guaranteed to have an incredible unforgettable day.
Royal Maxim Palace Kempinski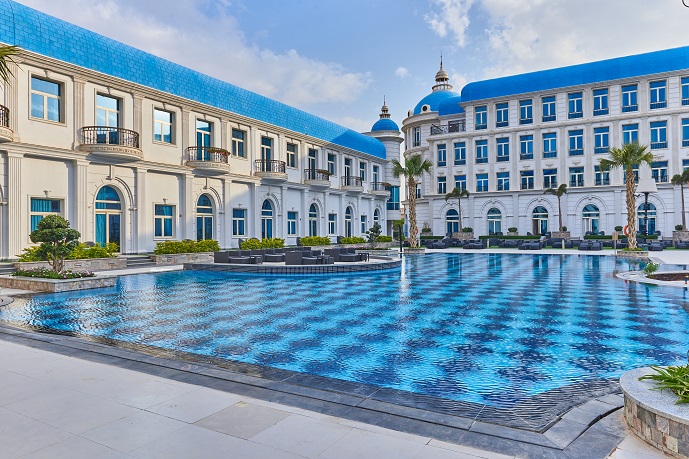 When it comes to luxury, the Royal Maxim Palace Kempinski is the ideal destination. Located in New Cairo, Kempinski gives you everything you need to unwind for a day away from your everyday life stress. Just looking at its crystal clear pool water or the royal-like buildings will make you feel as pampered as ever.
Fairmont Nile City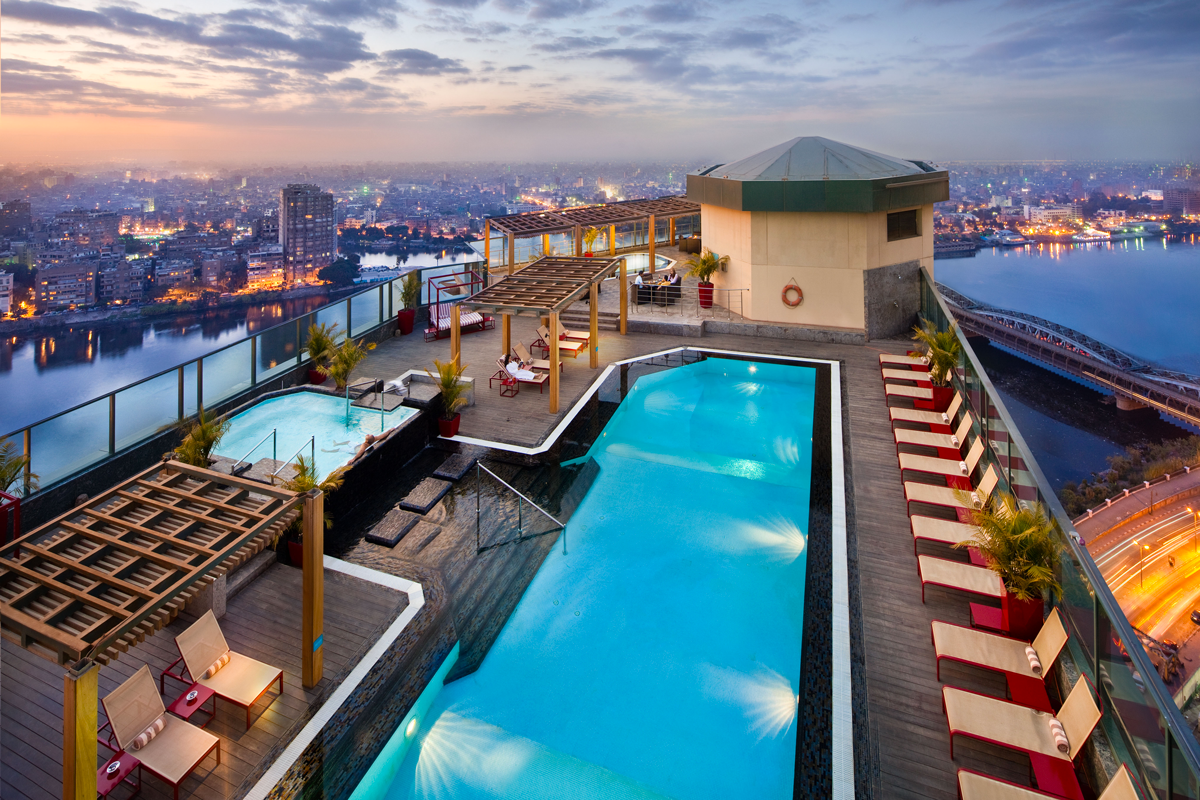 Located in Corniche el Nile, Ramlet Beaulac, Fairmont Nile City is at the perfect spot for relaxing and indulging yourself in the breathtaking view of the Nile river while chilling at their hot tub or taking a dip in their rooftop pool. Booking a day-use in the Fairmont Nile City grants you pool access, spa access, and gym access.
The Westin Cairo Golf Resort & Spa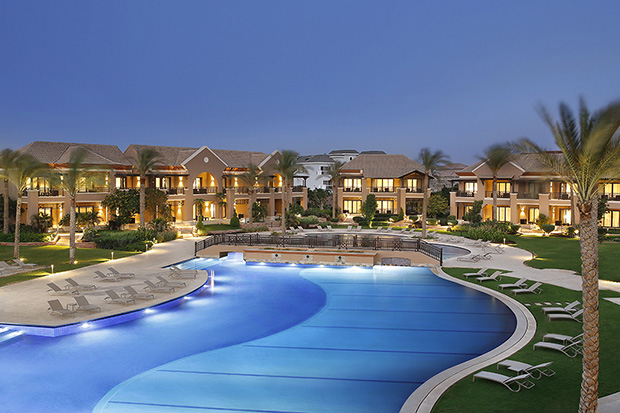 Westin is one of the newest and hottest new hotels in Cairo. Located on Road 90, New Cairo, this awesome spot offers a breathtaking view of its massive golf course. You can book a day-use in Westin Cairo Golf Resort & Spa in the room of your choice from 10 am to 7 pm. All rooms offer free wi-fi, and of course access to the hotel's vast breathtaking pool.
JW Marriot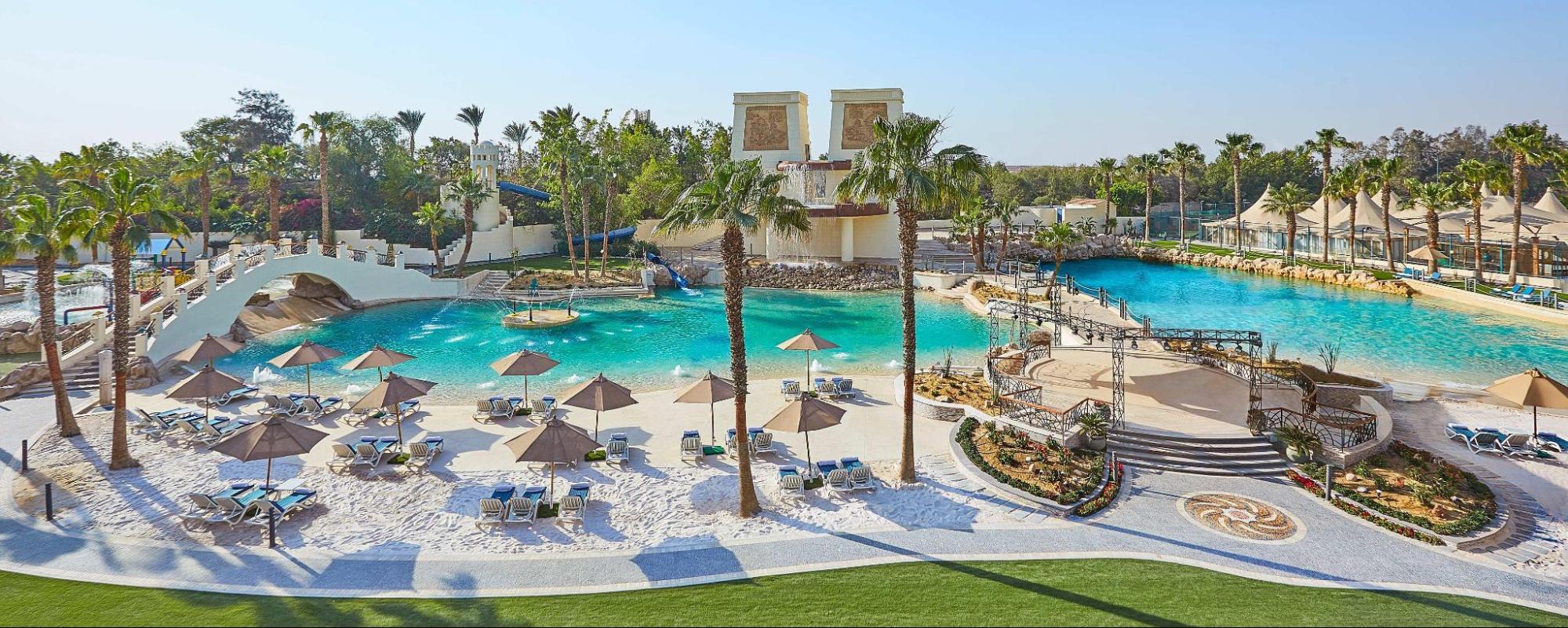 Another hotspot in New Cairo, JW Marriot is the perfect destination to getaway without actually having to get away at all. You can actually have a quick family vacation on the hotel's man-made beach and the kids can have the time of their lives playing around in the hotel's water park, all of that without having to set foot outside of Cairo.
Semiramis Intercontinental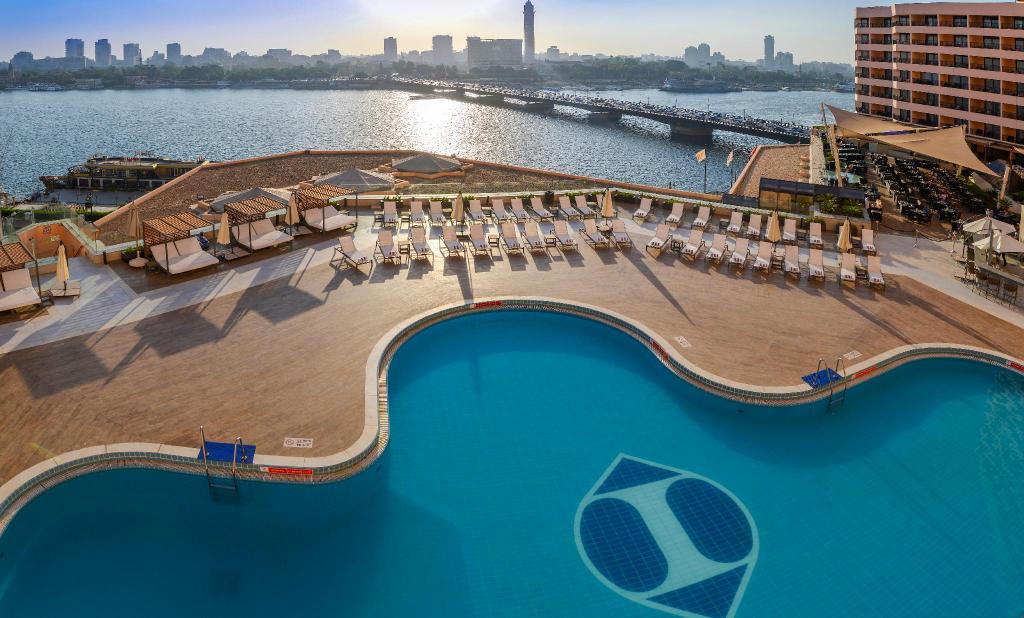 Right in the heart of Cairo and overlooking the tremendous view of the Nile River, Semiramis Intercontinental is another ideal spot for chilling for a day and taking a well-deserved rest from pressures of everyday life, because let's face it, what could be more relaxing than looking upon the Nile while in the pool! We say nothing!
Book your Day-Use with Booking.com through Yajny!
All of the previously mentioned hotels and many more are available on the world-famous reservation platform, Booking.com with great prices. However, you can get great deals and save a lot on any reservation you make from Booking.com, if you book your day-use hotel from Booking through Yajny.com and take advantage of Yajny's exclusive Booking cashback offer.