Summer is coming to an end and the school season is almost here already, so it is time again to pack up the beach toys and bring out the backpack.
It has been about two years since most of our kids had a proper back to school send off, or even a normal school year at all – due to the God forsaken Coronavirus pandemic, a lot of parents might feel a bit rusty and confused when it comes to their kids' back to school preparations.
If you are unsure what to get and what not to get, or having a hard time prioritizing among the endless sea of back to school items, then you need a good back to school checklist to keep you on track and give you a smooth sailing into the new school year. And that is exactly what we made you today so you don't have to waste time making up your own checklist.
Just follow our lead, and you'll have a headache-free back to school season, or the beginning of it, that is. There is only so much a good checklist can do, after all…
Uniform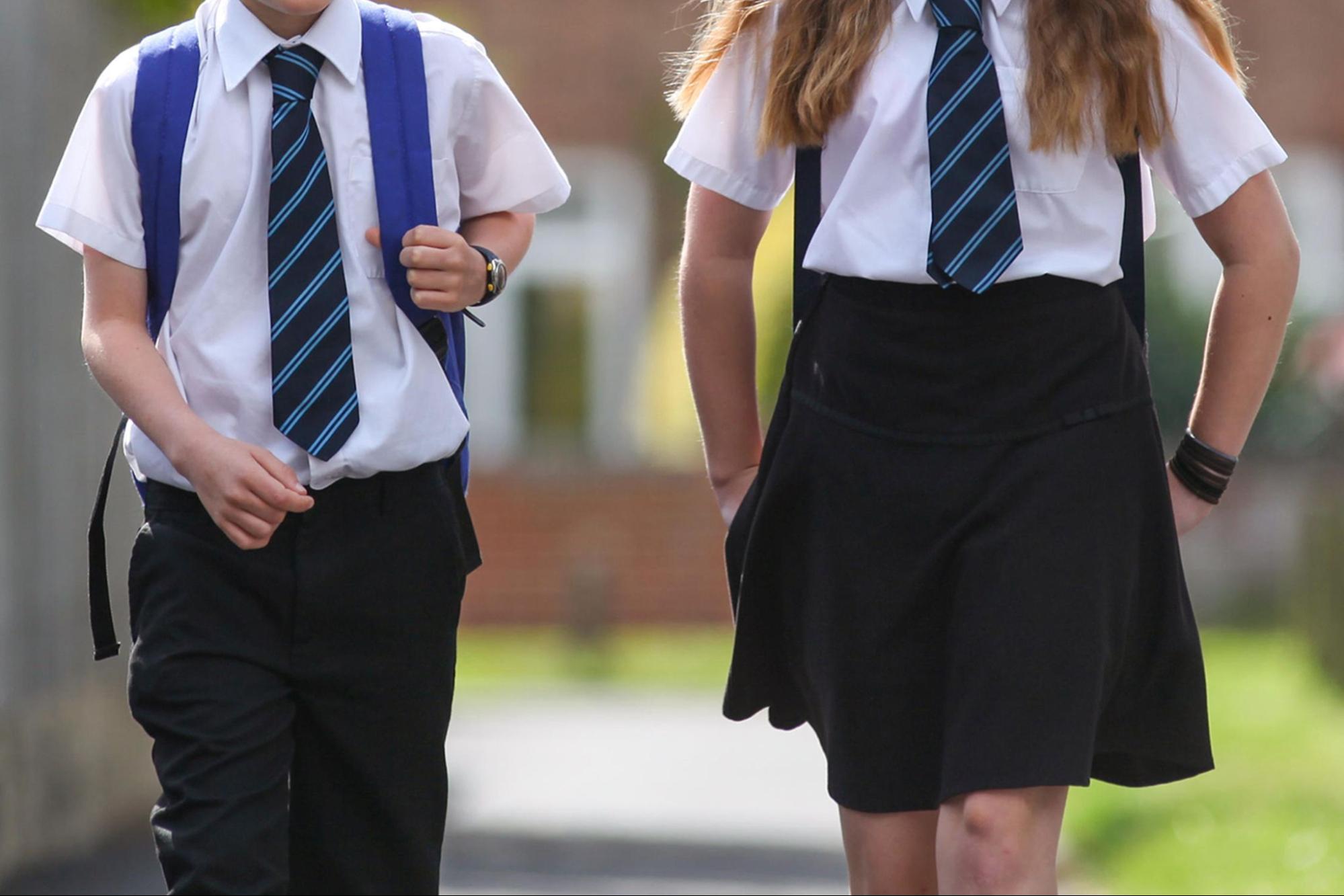 This may sound unbelievable, but it is actually fairly common among parents to discover that they forgot to get their kids school uniform until the night before they start school or at least until all the good uniforms are gone and it is harder to find the right fit or size. So make sure to keep uniforms at the very top of your back to school checklist so you start the hunt early on.
Stationery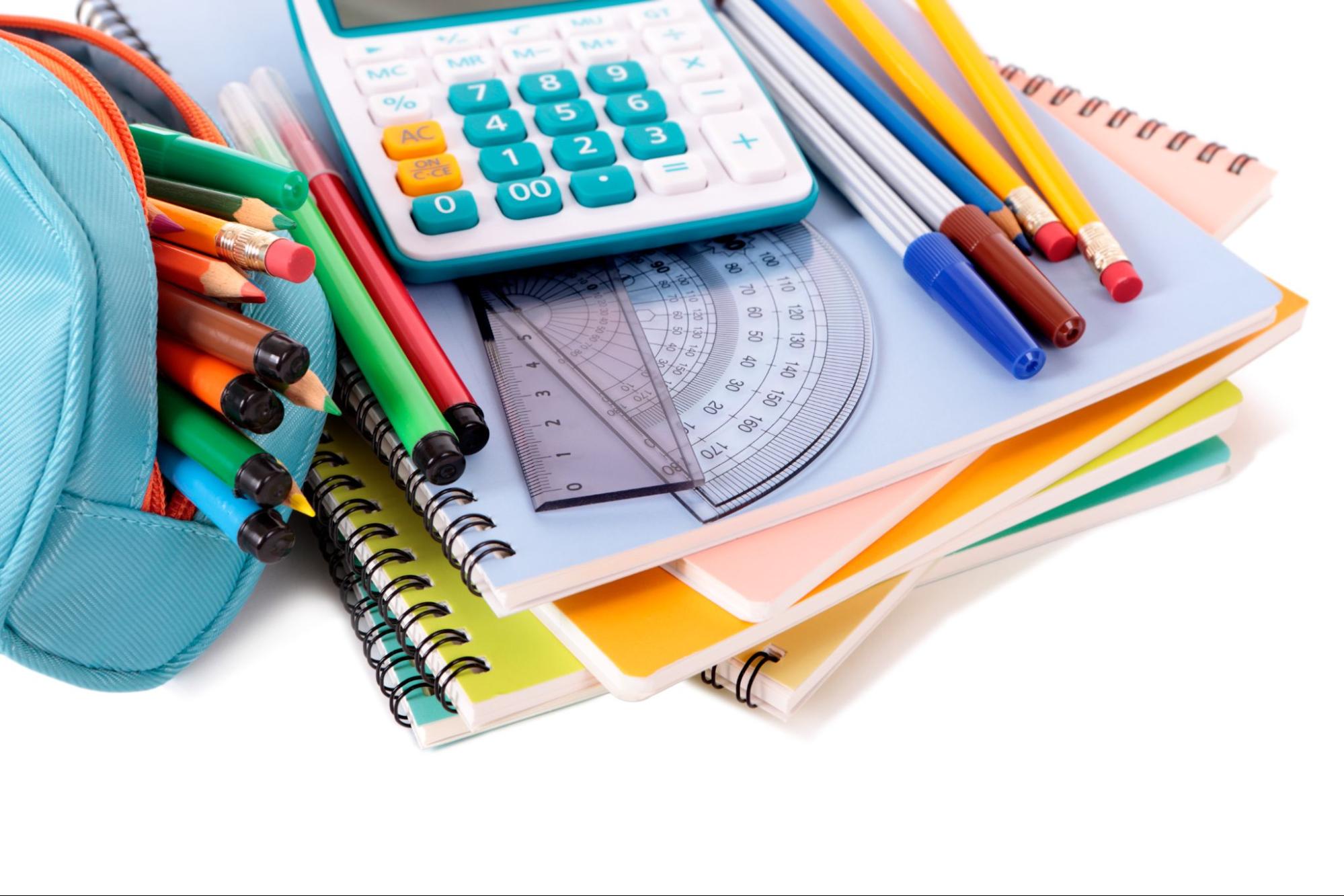 Stationery is a very broad item on your checklist, and it is probably the thing that is most likely to overwhelm parents as they do their back to school shopping. So to avoid drowning in a sea of pencil cases and glue sticks, here is our list of top 10 stationery essentials to keep you on the right track:
Notebook for each subject – make sure to get each notebook in a different color than the other to make it easier for your child to differentiate between the different subject notebooks, or you can get colorful notebook covers for each subject.
Pencil Case – try to get your kid involved in the choice process of his/her pencil case, it will get them more excited about the new school year and it might help at saving you the trouble of changing it the first week of school because they don't like it.
Pens – lots and lots of spare pens.
Pencils – make sure to invest in a couple of good quality pencils so they don't break in your kid's hand the first day of school.
Colorful highlighters – to help put a colorful spin on your kid's studying material as well as help you identify what they need to focus on during their home revision.
Pencil Sharpener – may slip your mind but it is highly important.
Eraser – also a great chance to involve your child in the shopping process, they can pick out a colorful eraser or an eraser shaped after their favorite cartoon character.
Ruler – about 30 cm long.
Coloring pencils to help them bring out the artist within!
Glue Stick – for any arts & crafts emergencies.
PE Kit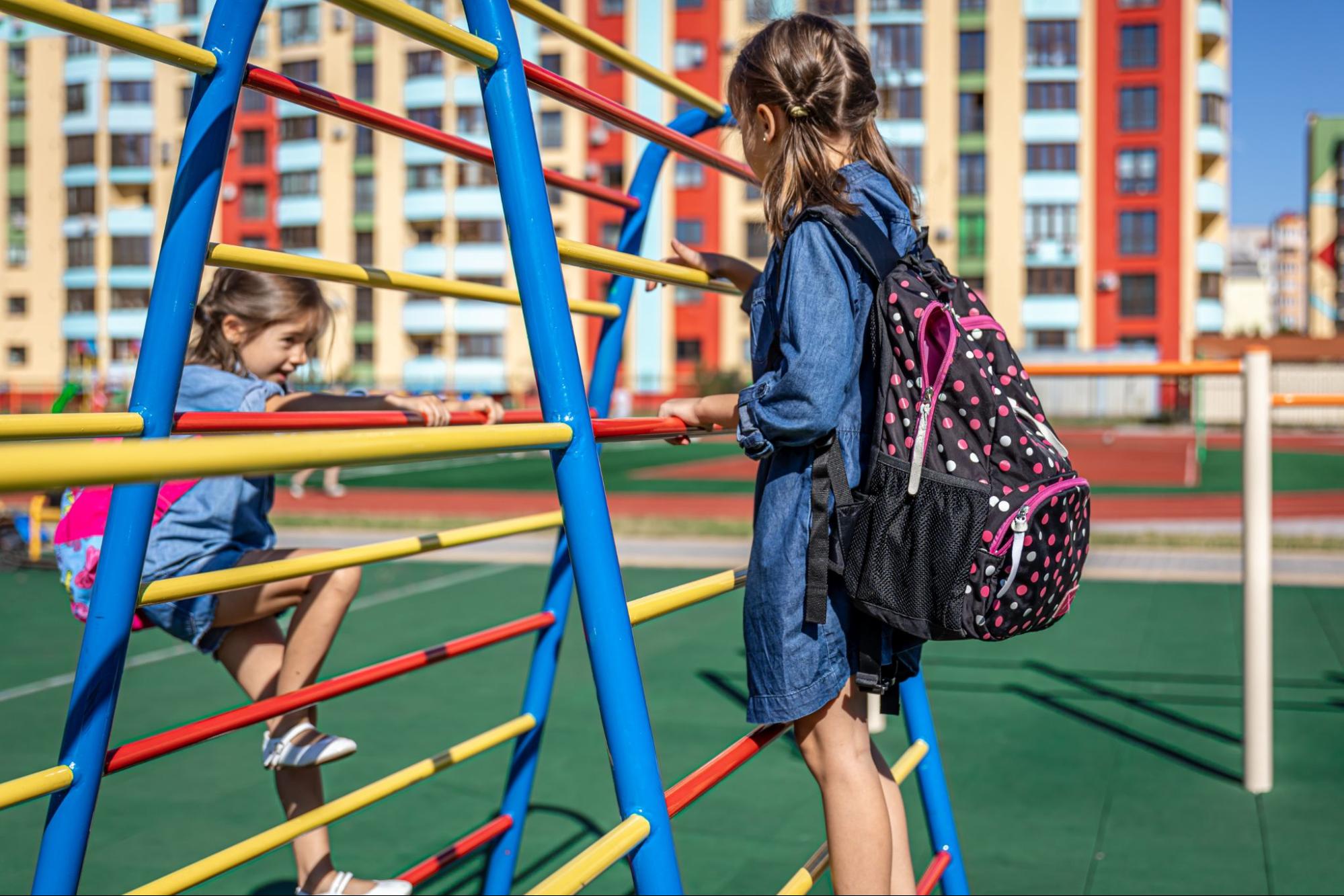 PE might be your kid's favorite subject at school, but we can all agree that it is hardly any parent's favorite. Your kid's school PE needs may vary but there is one thing in common between almost all schools, as well as all kids, and it is that anything used in PE is very likely to be frequently replaced throughout the school year. So as you do your back to school shopping, make sure to stick to affordable basics so you don't get too heartbroken when something gets broken, too stained, or lost. PE basic essentials include:
Gym shoes
Spare socks
Basic cotton T-shirt
Gym shorts
Water Bottle
PE bag
Name Tags & Labels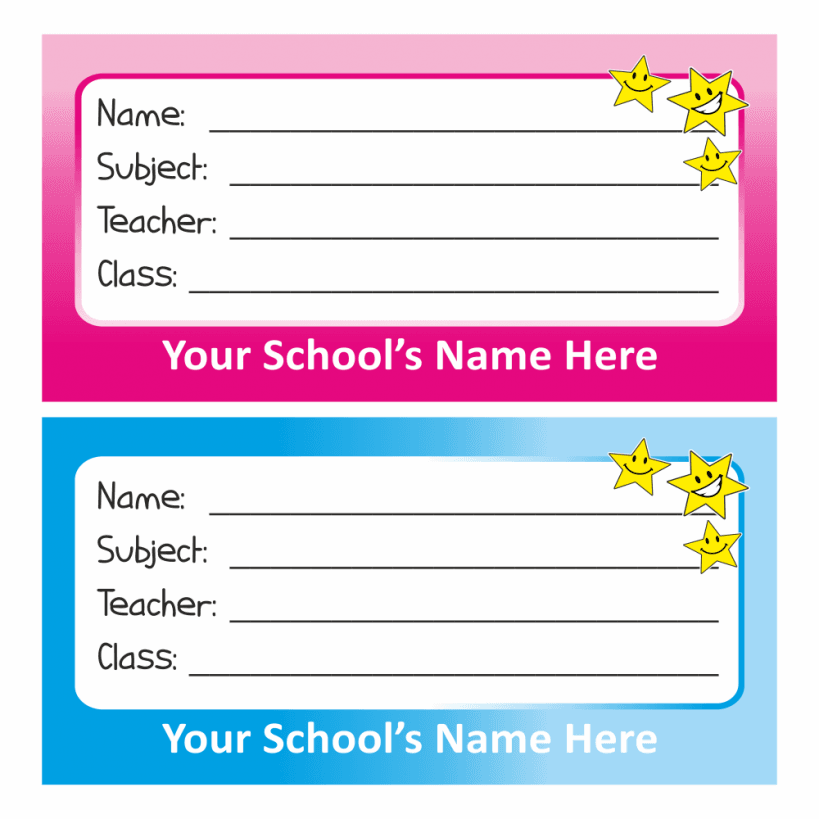 Back to school shopping is as tiring and costly for the parent as it is fun for the child, but one item on your shopping list can help you avoid having to repeat a lot of your purchases throughout the year, which is name tags and labels. Labeling ALL of your child's school items can help a lot with the repetitive mishaps of your child losing or misplacing his/her stuff and never finding it again. It is also great for avoiding any confusion between your kid's stuff and school work and other students'.
Containers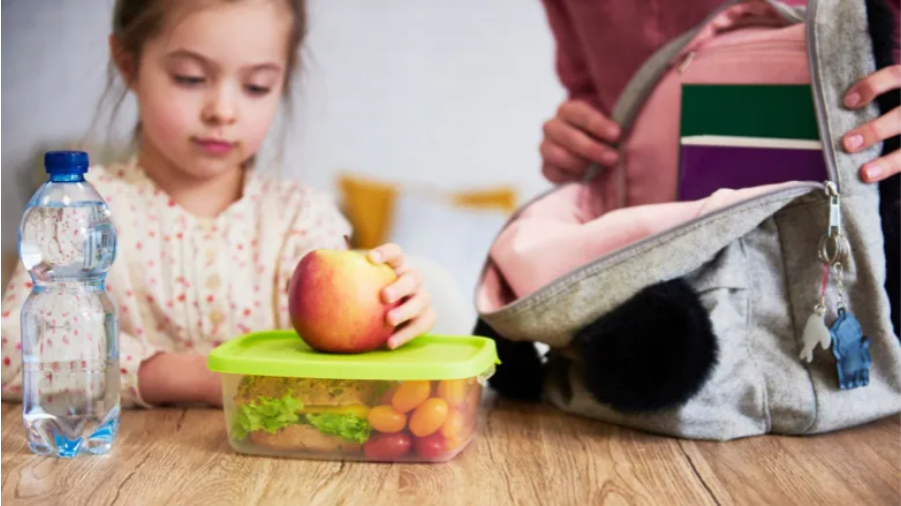 Now that we have covered basically everything your child needs to take with them, it is time to cover the things in which they will take them; i.e. their school containers.
Backpack: The new school year's backpack is probably the most exciting thing about the new school year for your child, so make sure they have fun picking out their new bag so that they carry that excitement with them onto their school work.
Lunch Box: It is essential that you invest in a good material lunch box that will last out the school year with your son/daughter.
Personal Water Bottle: If having a personal water bottle was ever important, it is now more crucial than ever due to the current pandemic we are living with. So make sure your child picks out a bottle they are excited about so that they drink only from it all year round.
Coronavirus-related Essentials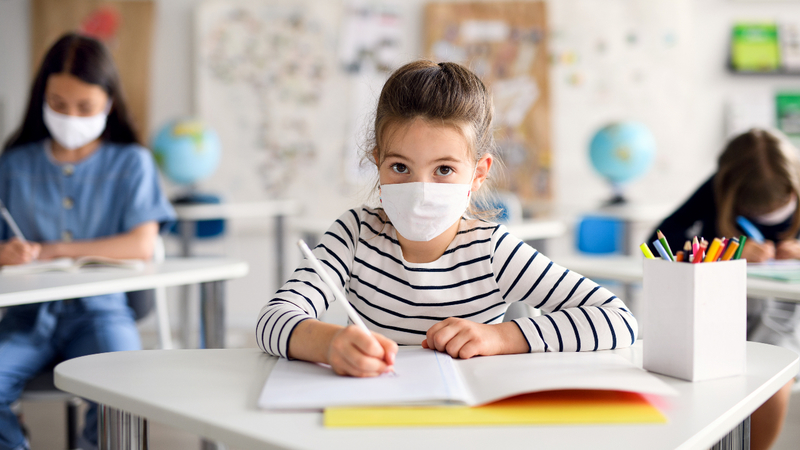 Due to the Coronavirus pandemic and the current situation at which the world is living, some new but extremely important items have been added to our yearly back to school checklist.
Hand sanitizer is a must-have in your child's school backpack.
Personal towel to make sure your kid doesn't dry their hands or faces on someone else's towels.
Face Masks are a crucial addition to your child's school uniform now. Luckily, there are fun-themed face masks available now to maybe help get your kid on board with the whole wearing-mask-to-school thing.
Get everything at a lower cost
Now, and thanks to Yajny's partnership with several online stores and leading e-commerce websites, you can save on all your back to school shopping while shopping from the comfort of your home. Just take your kid on a fun stroll around Yajny.com and enjoy the most comfortable and most affordable back to school shopping, as well as the best and hottest back to school offers and deals.