Our children are delicate creatures that require special care and attention, and especially while they are in the early stages of their lives, that care revolves around taking care of food, drink, health care, and of course also their clothes, simply because the mother's choice of uncomfortable clothes for the child may make them cry and scream as a result of the discomfort as children at an early age are extremely sensitive. That is why we, here at Yajny blog, recommend that you buy your newborn's clothes from a trusted place like, Mothercare, which is known worldwide for its superb and impeccable quality.
In the beginning, there are a couple of important criteria that you should take care of when choosing clothes for your newborn baby, you have to make sure of the nature of the excess seams inside the child's clothes, which must be soft and not prominent, you can check them by seeing the clothes from the inside and easily moving your hands up and down the fabric to make sure that there are no harsh stitches that would cause your baby to scratch and cry.
Also, tight clothes in terms of arms, legs, neck, and waist can cause skin sensitivity to your child, as well as discomfort. Kids and baby clothes that are very tight in general can be well noticed while on the children themselves, but the problem that you may fall into is that you may not discover how tight these clothes really are during the purchase process itself. So, what you have to do is to check those clothes well, bearing in mind that it is necessary for a little spacious as children grow fast, and usually wear multiple layers underneath for warmth.
And now, to help you get your baby shopping started, we present to you the most popular and best-selling baby clothes on the well-known Mothercare KSA store. And to give you an extra hand, all these items are available with exclusive offers from our site Yajny.com, these offers enable you to get them at a lower price than the original, these offers include Mothercare KSA Cashback and discount coupons.
1. 'Little Friend' Pink Onesies – 5 Pieces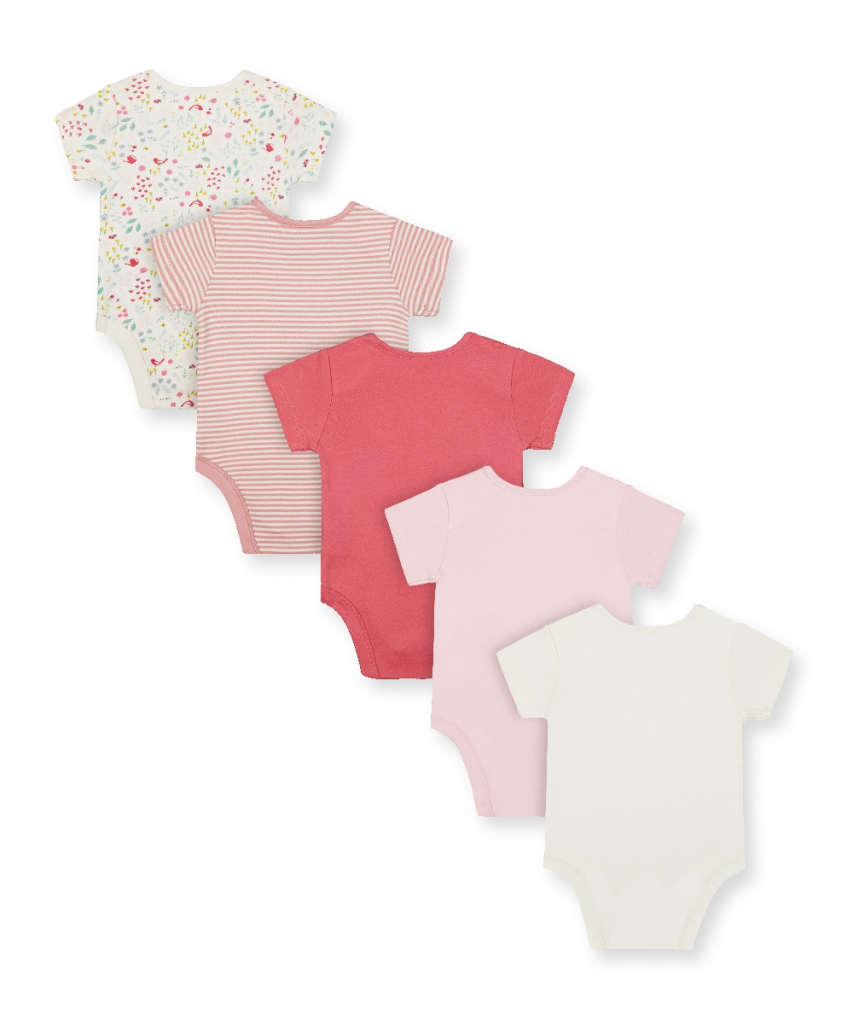 This set of baby onesies is very important and practical as it is made of natural cotton materials comfortable and gentle on the child's skin with a bouquet of pink and white colors, there is no substitute for this piece in your baby's wardrobe and it can be worn under clothes in winter to provide very warmth or alone in the summer as a casual light outfit. This set is available for 55 SAR instead of 115 SAR with a 52% discount, and with cashback and the Saudi Mothercare discount coupon from Yajni.com, you can get it with an additional discount on the basic Saudi Mothercare sale.
2. 'My First' Overall set with a hat in Beige with an animal print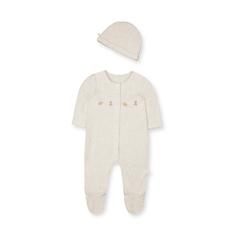 This piece is very wonderful with the texture and material of soft towels to provide protection for your child's skin and feeling warm with a hat attached to the same material and beige color and press buttons for easy wearing, overalls with a simple and elegant design suitable for home or going out with your child outside This piece is available on Mothercare Saudi Arabia at 40 SAR Instead of 120 riyals, that is, with a 67% discount, and with cashback and the Mothercare discount coupon Saudi Arabia, you can get it with an additional discount.
3. Thick pink bird print sleepwear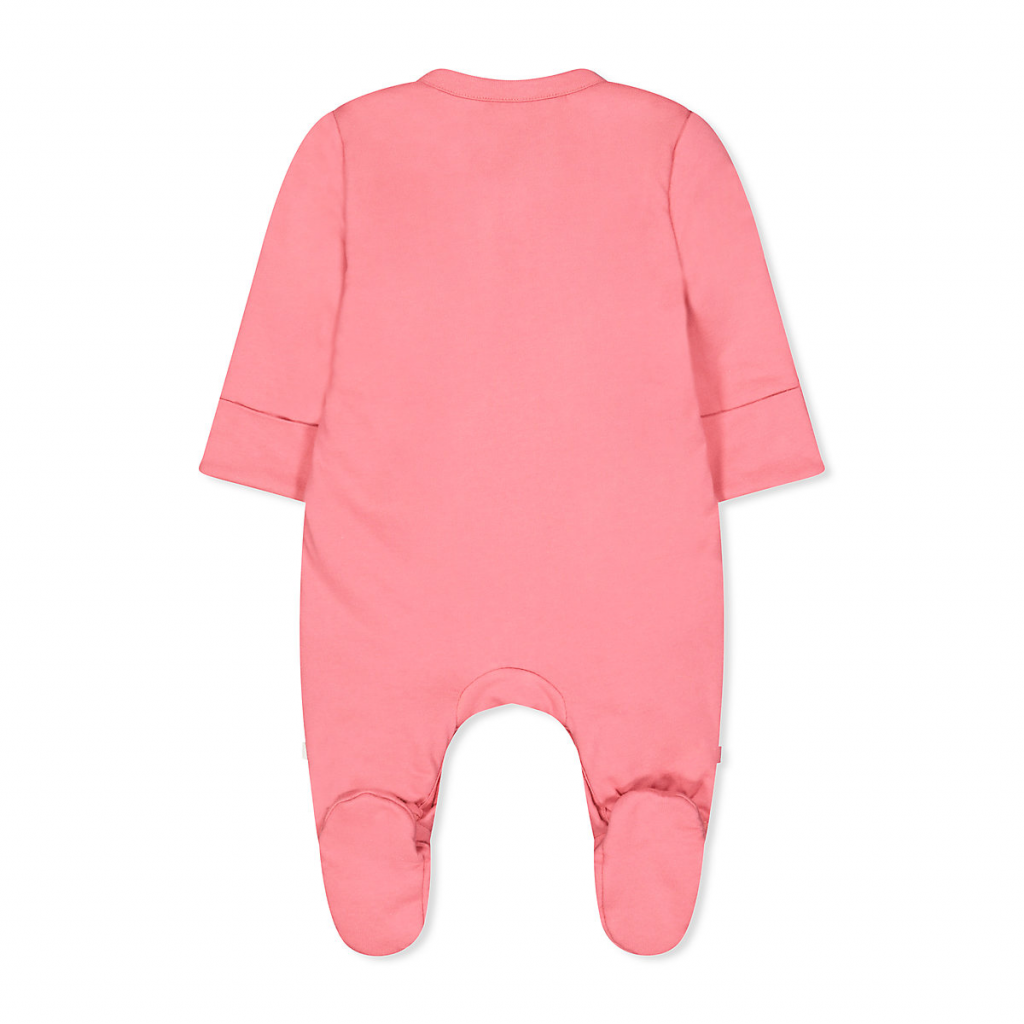 This piece is a very practical sleepwear piece and is an ideal choice for babies who keep the covers off while they sleep. This dress is woven from soft natural cotton and maintains its softness and shape after every wash due to its superior quality. It is warm against the skin of the child on cold days and is ideal for the coming winter. This gown also has a distinctive design with colorful push-buttons to help attach the garment properly and aid in easy diaper changing. This piece is available on the Mothercare Saudi Arabia website for 80 Saudi riyals instead of 160 riyals, that is, with a 50% discount, and with cashback and the Saudi Mothercare coupon code, you can get it even at a lower price.
4. Thick quilted blue and overalls from the 'My First' collection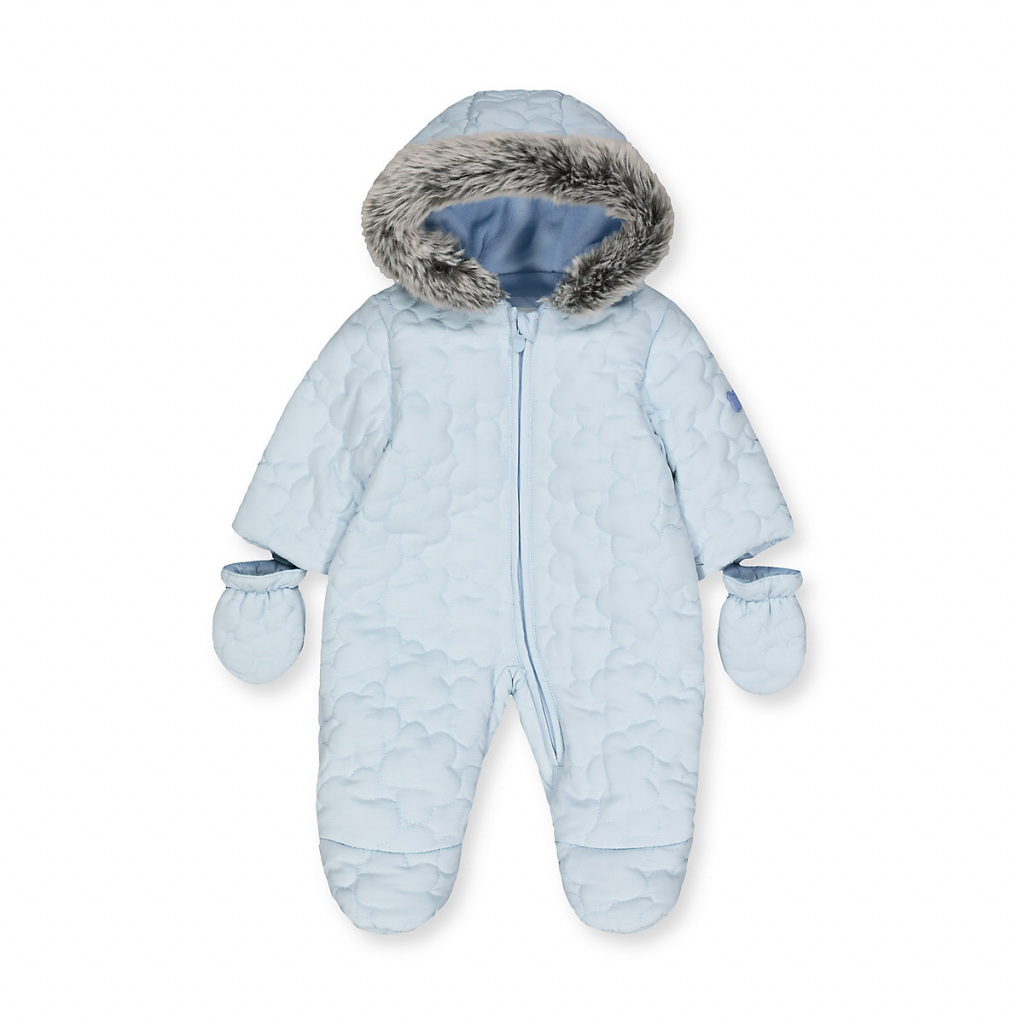 This overalls feature a thick, cushioned material that is ideally suited to wear in cold winter, the overalls are adorned with an aesthetic cloud pattern, and come with a comfortable design for the child with a fur hat, and it has a zipper and lining for easy wear, the overalls come with detachable gloves to keep little hands warm and come with a buckle Button, and removable leg shoes with a length of 86 cm. This piece is available at a price of 90 Saudi riyals instead of 180 riyals, i.e. a 50% discount, and you can get it, but with an additional discount, by using cashback and the Saudi Mothercare discount coupon, which are available exclusively on the Yajne website.
5. 'Best of the Bunch' Romper – 2 Pieces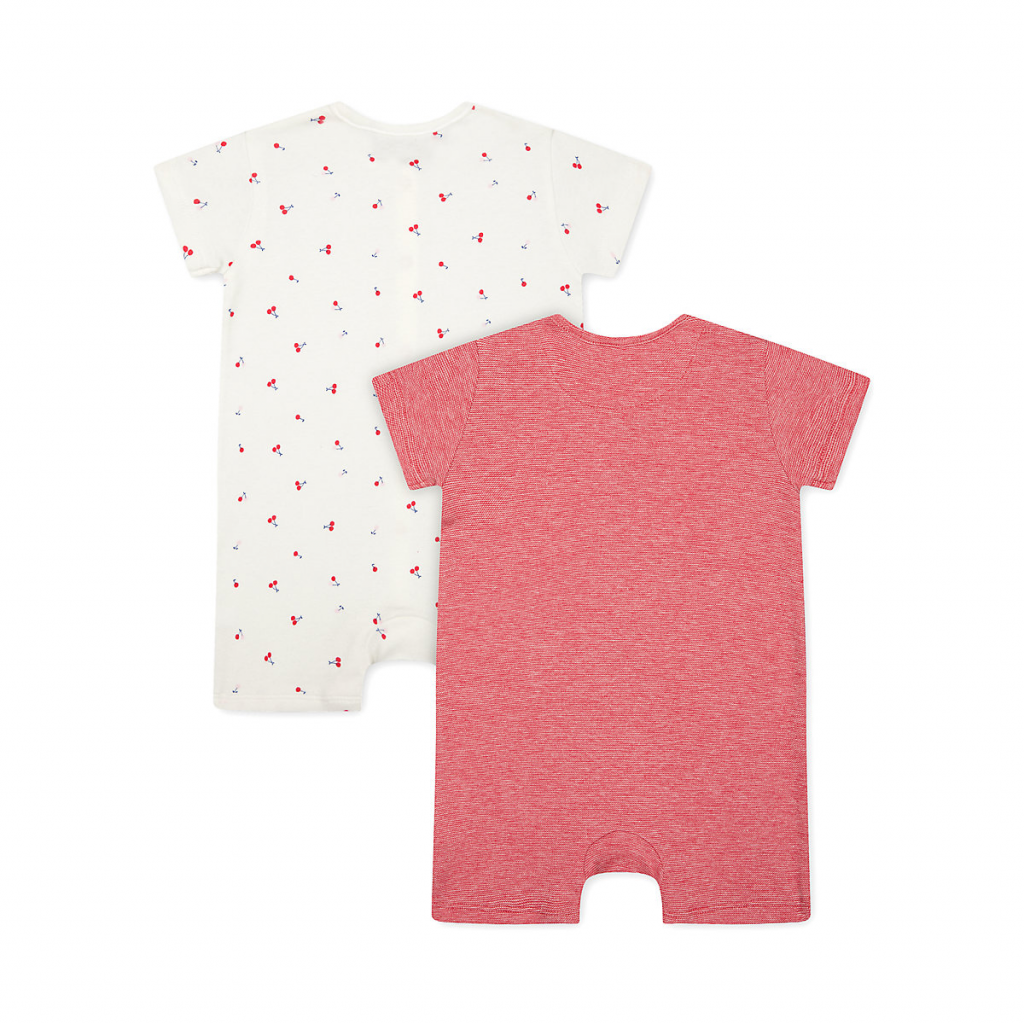 With its soft natural cotton fabric, this elegant rombre looks distinctive and comfortable at the same time. Plus, it is designed with practical buttons to ensure easy wear and exchange. This offer is available with a pack of two Romper pieces at a price of 95 Saudi riyals instead of 130 riyals, which is a 27% discount, and you can get it at a lower price if you shop with Yaji using cashback and the exclusive Mothercare Saudi Arabia coupon.
General Tips for Kids Clothes Shopping:
1. You should stay away from clothes that contain metal zippers and decorated things that may represent a risk, such as scratching your child or even feeling upset.
2. You should avoid children's clothes that come with sharp decorated rings. These metal rings may be harmful to your child's skin and may cause harm.
3. Do not be fooled by those who say that these coarse things at the very least will soften a little with the laundry, because that will never happen.
4. Avoid clothes that may cause suffocation for your child. They contain rings or elements of unnatural materials and end up at the back of the child's mouth.
5. Make sure that there are no shiny materials and shiny buttons, if you are one of those who buy these clothes only because of the inability to resist their appearance and how they look beautiful and cute, then you should check those buttons, sequins and other things with them to make sure that they will not harm your child.
6. You should consider the type of fabric before buying baby clothes, and know that baby clothes come in a variety of fabrics, and while natural fabrics are best for your baby's delicate skin, they should be a suitable and practical option.
Finally dear, we wish you a wonderful shopping tour and advise you to work to keep these criteria in mind, so that you have a happy baby!