The Apple Watch Series 9 represents the latest iteration of Apple's renowned line of smartwatches. This release is expected to be particularly intriguing based on the previous technologies and features introduced by Apple in its past iterations.
The new Apple Watch, the latest in the series known as Series 9, offers a range of innovative technologies and fantastic improvements that make it one of the best wearables on the market. Series 9 boasts features like an advanced display with higher brightness and sharper details, the WatchOS 10 update that enhances usability and efficiency, and the powerful S9 SiP chip that significantly boosts device performance. In this review, we will delve into these technologies in detail and explore how Series 9 can provide users with an exceptional experience.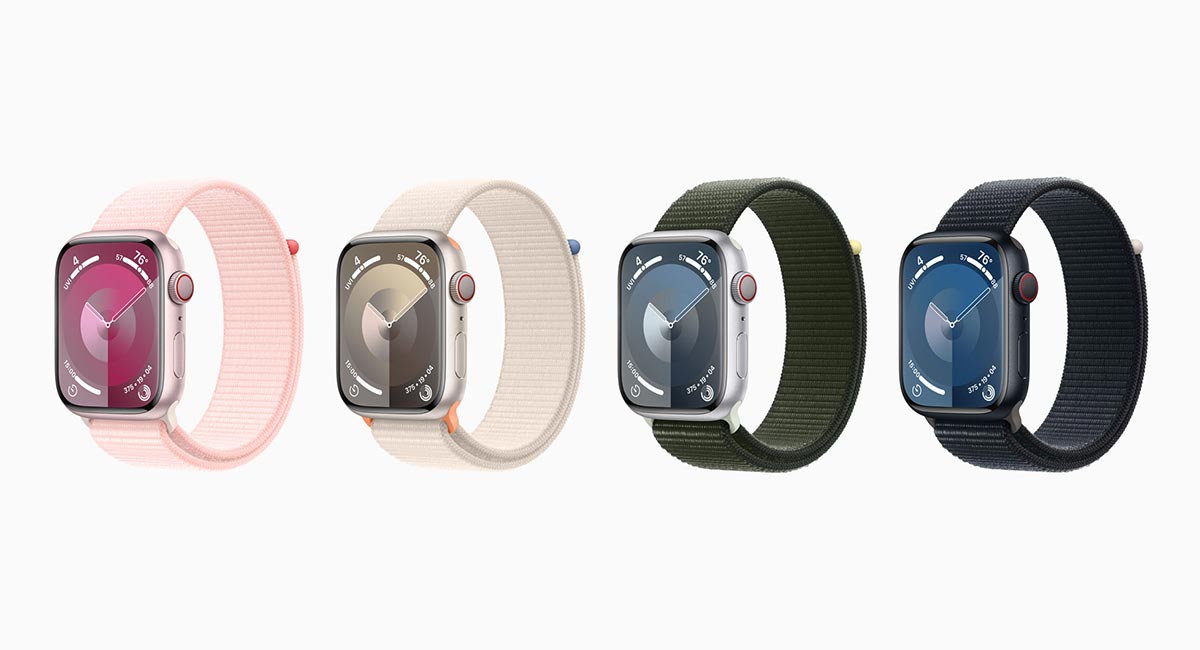 Apple Watch Series 9 – Latest Technologies and Features:
The Apple Watch Series 9 represents a significant leap in the realm of smart devices. This version features a larger and brighter display, allowing users to view more information with greater clarity, even in bright lighting conditions. Moreover, the Series 9's performance has been enhanced thanks to a faster processor and improved energy efficiency, resulting in a faster and more sustainable user experience.
Smarter, Brighter, and More Powerful Display:
The Series 9's display is one of its standout features. Thanks to advancements in the display system, it achieves a maximum brightness of 2000 nits per square meter, making it exceptionally bright and easy to read even in bright daylight. What sets it apart even further is its automatic dimming feature in low-light conditions, making it ideal for use in places like cinemas. This improvement in the display makes images and text appear sharper and of higher quality.
Furthermore, for enthusiasts of vibrant displays, the screen comes with innovative technology that makes colors more vibrant and vivid. This enhancement elevates the user experience on the Apple Watch Series 9, making it perfect for daily activities, as well as for watching videos and viewing photos.
WatchOS 10 Update:
The updates to the WatchOS 10 operating system represent a significant leap forward in the user experience of the Apple Watch Series 9. This update brings a refined design to all applications, making it easier for users to access information quickly and efficiently. With the Smart Stack feature, users can access vital information with a single glance from any watch face. This means you won't miss any important notifications or information.
What makes this update even more exciting is the ability to monitor your physical and mental health directly from your wrist. Regardless of your physical activity or fitness level, you can now easily monitor your health and track your progress. This adds significant value to the Apple Watch Series 9 as a tool for improving fitness and overall health.
New S9 SiP Chip:
One of the fantastic innovations in the Apple Watch Series 9 is the brand-new S9 SiP (System in Package) chip. This chip is the most powerful ever seen in an Apple Watch. What sets it apart is that it introduces a whole new way to interact with the watch through gestures and movements.
With a screen that's twice as bright, you'll enjoy a clearer and brighter experience. To add more style to your watch, you can choose from a variety of neutral frames and bands made of carbon and customize them to your personal taste.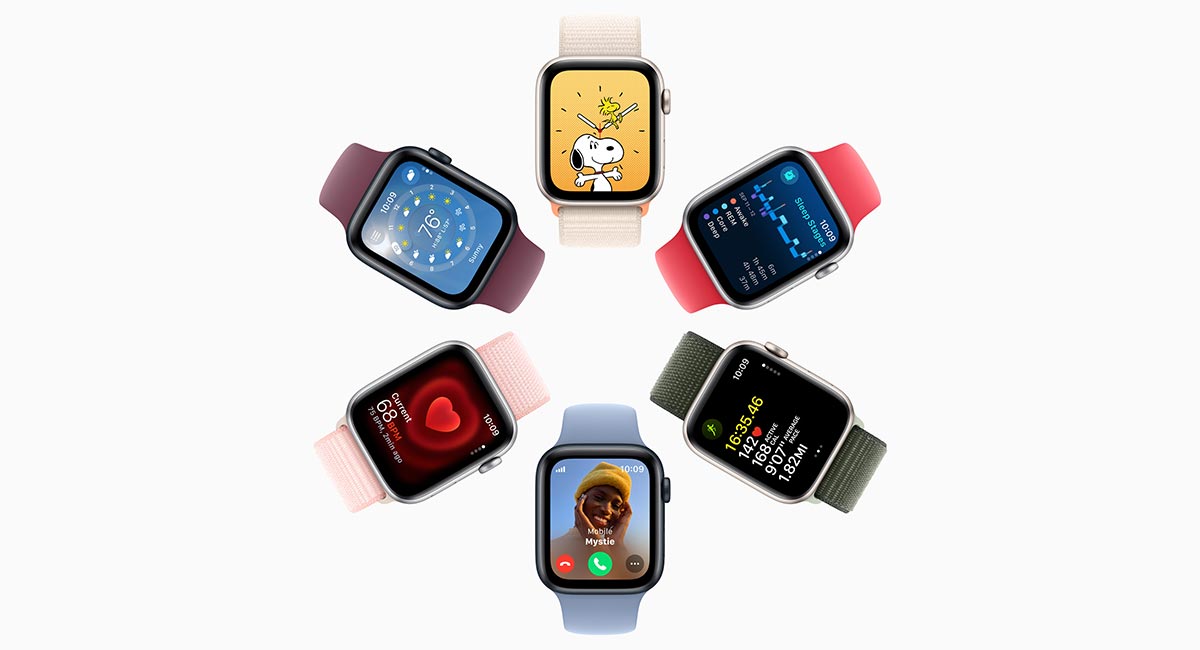 Superior Performance Thanks to Apple Silicon:
The Apple Watch Series 9 boasts superior performance that significantly enhances the user experience. The device features a new dual-core central processing unit (CPU) with 5.6 billion transistors, representing a 60% increase compared to the previous iteration.
Additionally, the new quad-core neural engine is twice as fast at handling machine learning tasks. All of this opens up the door for a multitude of innovations, including new applications that leverage artificial intelligence and data analysis. The watch can potentially benefit from a wider range of health, fitness, gaming, and creative applications.
New Gestures: Control with a Flick of Your Wrist:
One of the exciting features of the Apple Watch Series 9 is the ability to control it easily through gestures and movements. This makes using the watch more effortless, especially when your hands are busy. Simply double-pressing with your index finger and thumb allows you to answer a phone call, open a notification, play and pause music, and much more.
This innovation enables users to seamlessly integrate the watch into various daily scenarios. For instance, you can answer a phone call while riding a bike or control music playback while carrying your shopping bags. This feature makes the Apple Watch Series 9 an excellent tool for communication and interaction in your daily life.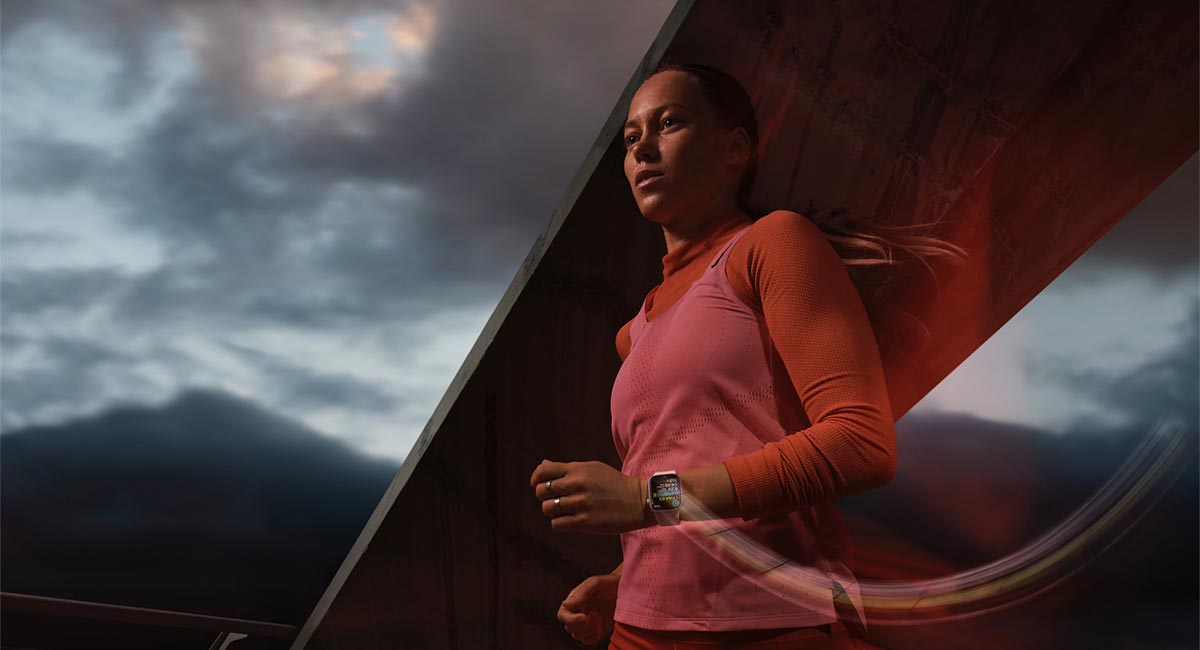 Health: Dive Deeper with a Glance:
Monitoring physical and mental health is one of the standout features of the Apple Watch Series 9. The watch helps you better understand your physical and mental health while keeping your health data private and secure. When you're ready to share this information with healthcare providers, friends, or family members, the choice is entirely yours.
The Apple Watch Series 9 comes loaded with fantastic technologies that make it one of the best wearables on the market. With its smarter and brighter display, WatchOS 10 update, powerful S9 SiP chip, and advanced health capabilities, Series 9 offers an exceptional user experience. It's an ideal tool for improving fitness, monitoring health, communication, and daily use. If you're looking for a smartwatch that meets all your needs, the Apple Watch Series 9 is an excellent choice to consider.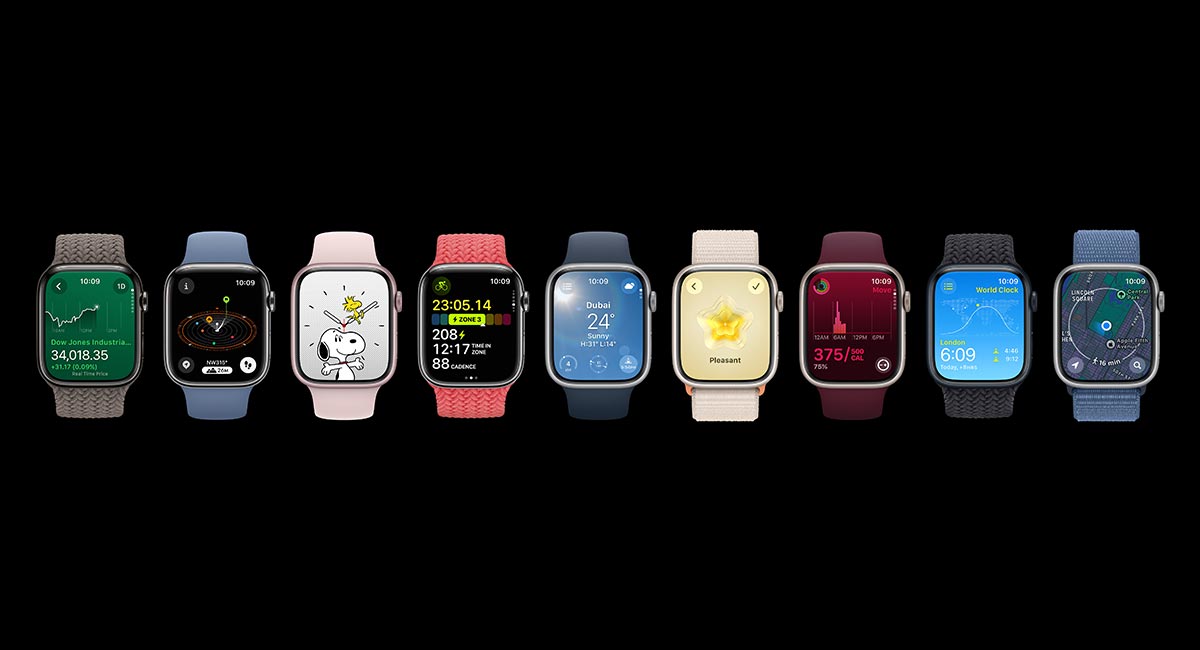 How to Pre-Order an Apple Watch Series 9 on Amazon
Users will have the option to pre-order the Apple Watch Series 9 through the well-known Amazon SA website. It is important to pay attention to the pre-order start date and check for its availability on the website. This step can be crucial in securing the device as soon as it becomes available.
Purchasing an Apple Watch Series 9 from Amazon:
Once the Apple Watch Series 9 becomes available on Amazon sa, users can easily proceed with the purchase. Users should review the product page on Amazon to verify the features, prices, and ratings of other buyers.