Amazon is a global haven for shoppers from everywhere around the globe, no matter what their shopping needs are. To give closer attention to its local users, Amazon launched its Saudi Arabian version, Amazon KSA catering specifically to the needs of the shoppers in this region.
Amazon is known for its unmatched wide range of products, and Amazon KSA is no different in this area. There is, however, something that does, in fact, make Amazon KSA a little different, the Amazon KSA cashback service that Yajny offers.
The Amazon KSA cashback service will give you access to international worldly trusted quality at local prices. Basically, it puts the ultimate shopping experience right at your fingertips, quite literally.
Some of you may be wondering what exactly are the kinds of products that will be available to you at a lower cost thanks to the Amazon KSA cashback service. So here is a rundown of some of the best Amazon KSA products.
Best Amazon KSA Products:
1. Video Games and Gaming Accessories
If you are a true gaming enthusiast, then naturally, you never stop upgrading your video games gaming consoles. And this is why you precisely need a trusted place where your gaming needs can be met as affordable as possible. I.E. The Amazon KSA cashback service.
2. Smartphones

We all know that smartphones are not the lightest item on the shopping list, they are, however, a crucial item that no can or want to skip. The fact of the matter is that whether we like it or not, we live through our phones. If they are slow, our life moves slowly, if they are broken, our bonds with the outside world breaks with it. So this is one thing that we can't, no matter how much we want to, skip out on, nor skim out on the budget. Therefore, we need a reliable source that offers both good quality and good prices at the same time. A hard equation but can now be seen through thanks to the Amazon KSA cashback service.
3. Kitchen Essentials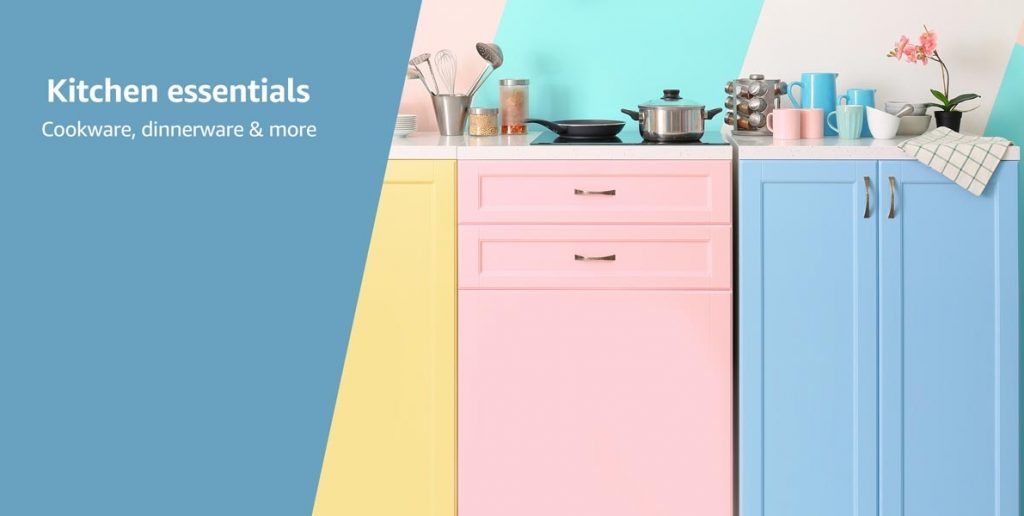 Everything from cookware to utensils, and from kitchen appliances to accessories, all is available through the Saudi Arabian e-commerce giant. And not only can you have your kitchen needs met until the very last one, but you can also save money while doing so thanks to Amazon's hot deals and Yajny's Amazon KSA cashback service.
4. Cosmetics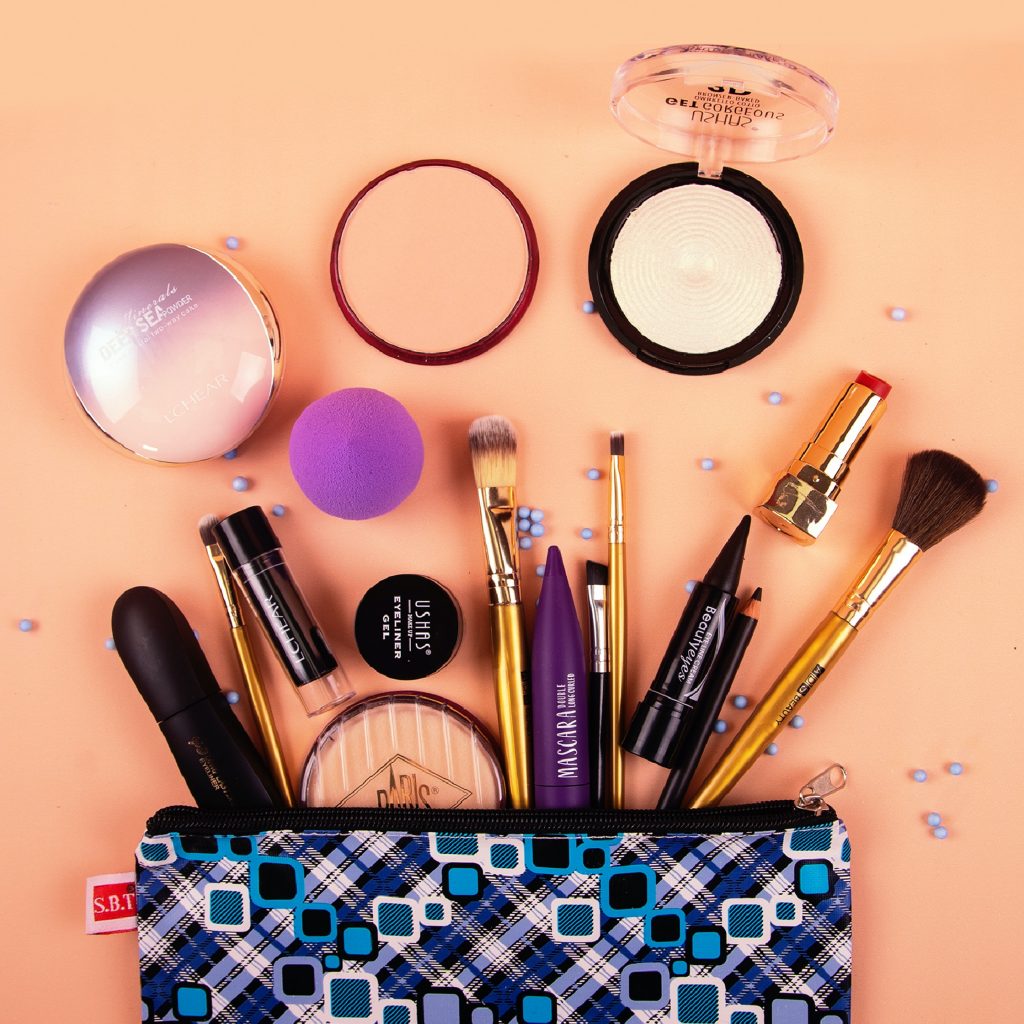 Amazon is worldly known for providing a humongous collection of cosmetic products that you can't find at just any local makeup store. Amazon KSA is the same, whether you are a professional makeup artist or just a makeup lover, and whether you are looking for drug store brands or high-end names, a virtual trip through Amazon.sa is all you really need.
5. Grocery Shopping

Remember when we said earlier that Amazon is a haven where ALL shopping needs are met. Well, we literally meant ALL shopping needs, because, with Amazon, even your trips to the supermarket will no longer be necessary. All you'll need to do is download Amazon KSA application and you'll have your very own supermarket at your fingertips, no more hassle, no more wasted time, and no more extra costs. Because not only will you save the gas money you would have spent on the trip to the supermarket, you'll also save up extra thanks to the Amazon KSA cashback.
If we keep talking about all the products that Amazon KSA offers you we would probably be here forever, because as we mentioned and as you all probably already know, Amazon is the largest one-stop-shop in the world. So we'll leave you with just these few examples, and you can always check out the rest yourself here.
Now onto how you can save up on your Amazon KSA shopping, i.e. the Amazon KSA cashback service. What is it? How can it be utilized? How does it work? If you want to know the answers to these important questions, keep reading…
The Amazon KSA Cashback
The Amazon KSA cashback is a service provided to you by the online store as a result of the cooperation between the website and Yajny's platform. This feature allows you to retrieve a part of the money that you initially spent on the products you bought from the online store in the form of a cashback percentage. This percentage is controlled by the number of purchases you made or the amount of money you initially paid while shopping, meaning that the more you buy, the more cashback money you'll get back in your Yajny balance, and later in your personal PayPal account.
Seeing how this service is the fruit of the partnership between Amazon KSA's and Yajny, it is exclusively available to use through Yajny.com through the following steps:
The steps of using the Amazon KSA cashback service:
First, register to Yajny with either your Facebook account or email account.
When you log into Yajny.com for the first time, you will instantly receive a 5-dollars welcome bonus in your Yajny wallet where it will be pending until you make your first online purchase through Yajny with a minimum value of 25$.
Head to the Amazon KSA store page on Yajny which you can find in the 'All Stores' section of the website or through the Yajny search bar.
On the Amazon KSA page, you will see the currently available cashback category with an attached 'Shop Now' button, click on it to get to Amazon.sa, and start shopping.
To transfer you to Amazon.sa, Yajny uses a tracking link that makes it possible to track your purchases and shopping actions so that your cashback percentage can be calculated accordingly.
Note that this tracking link CANNOT track your personal or private information, it only tracks the purchases you make to be able to calculate the cashback percentage you earned.
Therefore, when you are transferred from Yajny to Amazon.sa, you'll have to make sure not to close the page Yajny had transferred you to so that you don't lose your chance at earning the cashback money.
You will also need to make sure that your Amazon KSA shopping cart is empty when you get transferred from Yajny to Amazon.sa so that your cashback percentage can be calculated accurately and according to the new purchases that you made through Yajny.com.
Now start picking out all the items that you would like to purchase, add them to your Amazon KSA shopping cart, and when you are done, proceed to check out as usual to complete your purchase.
Within two business days of your checkout, you are expected to find your cashback money added to your Yajny balance.
After 45 days, you will have the ability to transfer that money to your personal PayPal account so that you can withdraw it or do with it as you choose.
And there you have it, that is simply how you can enjoy Amazon's world-class quality and still save up on every single purchase. Happy Shopping, People!