From deserted ghost towns and ghastly museums to extraordinary man-made wonders, here are the world's strangest tourist attractions, maybe you'd like your next trip to be more on the peculiar side.
1.The Village of Dolls in Japan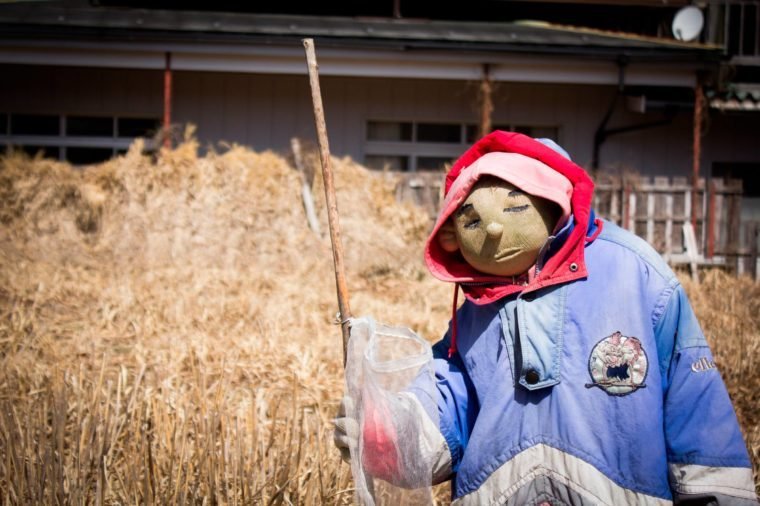 What is the one thing that could make an abandoned village even scarier than it already is? The answer is to replace its inhabitants with hundreds of terrifying life-sized dolls in their shapes. This is exactly what happened in Nagoro, a small village in Shikoku, Japan, where strange dolls sit by the side of the road, occupy empty classrooms, and even appear to be doing roadwork.
2. The Ghost Town of Namibia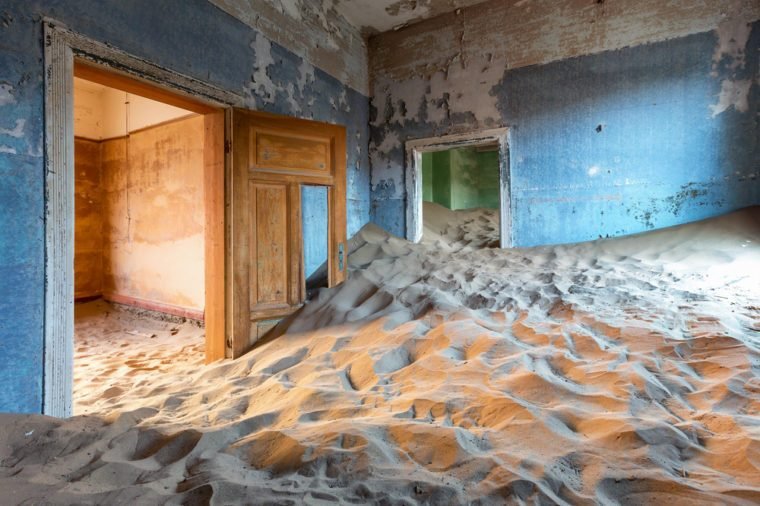 The city of Kolmanskop in the Namib Desert was once a thriving destination for enthusiastic European diamond miners, but all that remains today is deserted buildings slowly swallowed up by sand dunes. Tourists are invited to explore the stunning ghost town and learn more about its history from its on-site museum.
3. The Underwater Museum in Mexico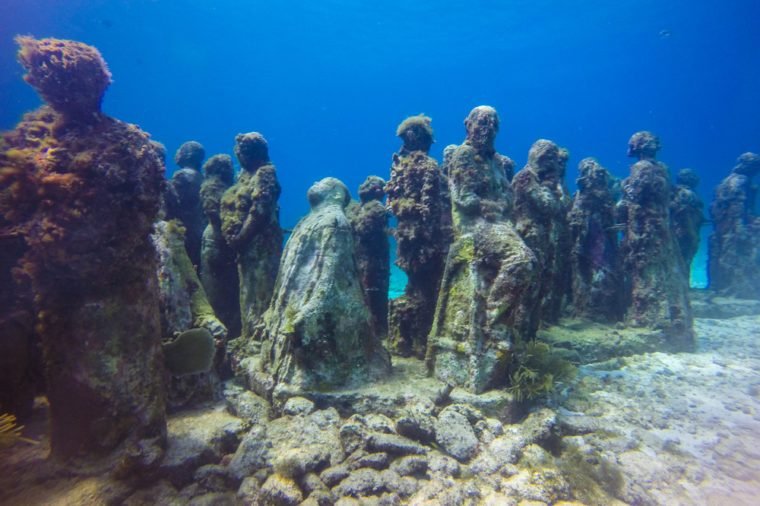 On the bottom of the Caribbean Sea near Cancun, 500 life-size sculptures have taken up permanent residence, thanks to an intrepid sculptor. Visitors are invited to participate in the massive Underwater exhibition – designed to promote the colonization of marine life – on a glass-bottomed boat or on a diving excursion.
4. China's Upside-Down House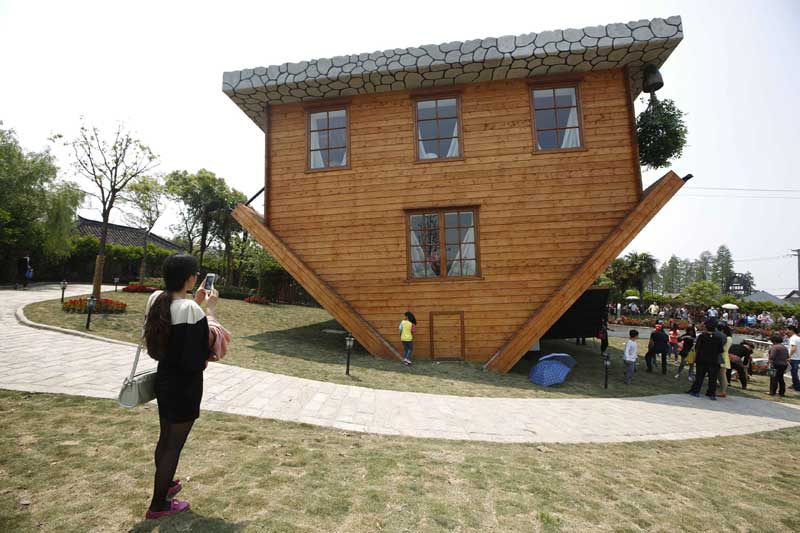 Did you know that there are at least 20 upside-down houses scattered all over the world – and maybe more? One of the most bizarre among them is the inverted structure in Shanghai, China. It was constructed in 2014 so that tourists could literally dance on the roof. Other upside-down houses can be found in Canada, Poland, Germany, Turkey, and Indiana and Florida in the United States.
6. The Underground Theme Park in Romania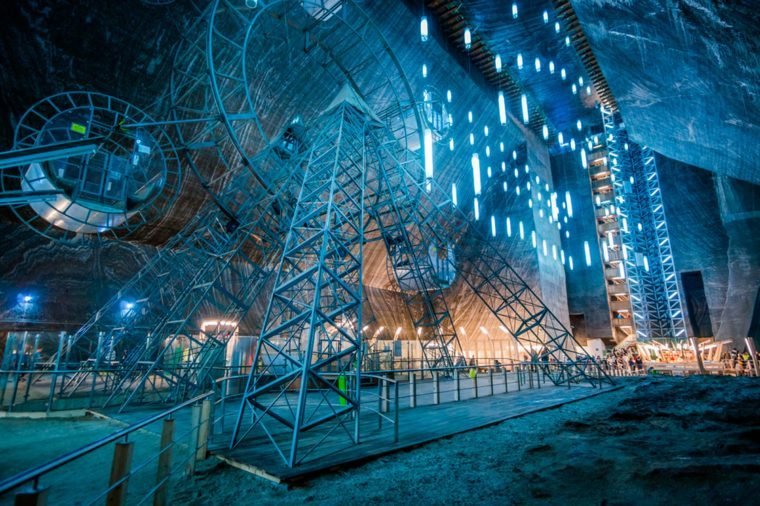 Have you ever wanted to ride a Ferris wheel underground? All you have to do is go down 400 feet at a salt mine in Salina, Romania. There, you will also find an amphitheater, bowling alley, ping pong courts, and a miniature golf course. The 2,000-year-old mine was formerly a WWII bomb shelter, then a cheese storage center. Then it was converted into a somewhat peculiar tourist attraction in the 1990s.
7. The "Spotted" Lake in British Colombia, Canada
This "spotted" lake appears in British Columbia only in the summer, when evaporation leaves behind 300 accumulated bodies of water. The lake contains high concentrations of minerals and has long been considered a sacred place to heal. Its water has been used to treat everything from body aches to battle wounds.
8. The Hair Museum in Turkey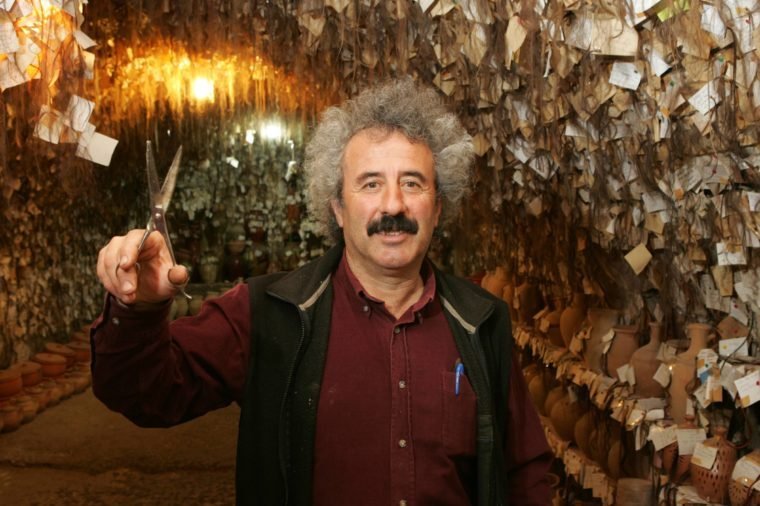 In 1979, a Turkish potter had collected a lot of hair clippings from female visitors, so he decided to display them in a museum below his studio in Cappadocia. Today, the walls and ceiling of the underground foundation hold locks donated by 16,000 women. The artist is immensely grateful for the contributions made that once a year, he gives ten randomly selected winners an all-expenses-paid ride back to his homeland.
Would you like to pay a visit to any of these peculiar tourist attractions and save up on your flight tickets and accommodations? Then Yajny Cashback is the answer for you!
To visit these archaeological tourist sites of different nature and at the same time not go over budget, you can rely on discount services and promotional deals to help you cut the cost of your travels. One of the best and most efficient of those deals and discounts is the cashback service Yajny provides, allowing you to book flights and hotel reservations at ideal prices, thanks to Yajny.com and its partnership with several major traveling companies, such as Skyscanner, which offers you the exclusive Skyscanner cashback service in cooperation with Yajny, and TEZ Tour, which also offers TEZ Tour cashback service in cooperation with the Yajny platform.
In detail, the cashback service Yajny offers deducts a certain percentage of the amount you pay while making your purchase or reservation, then it gives it back to you by depositing that percentage in your Yajny account's wallet from where you can later withdraw and re-use freely. The extra good thing about this service is that the more bookings and purchases you make through Yajny, the more cashback money you'll get back, so the more you book, the more you save. This way you'll be able to travel to anywhere of the world's strangest attractions ( or even all of them) without needing to go over budget at all.