Valentine's Day is upon us again, we know that this may be an important event for you and your partner, but let us say that it is an event that always makes us remember the value of love as a more comprehensive concept. Giving and receiving Valentine's Day gifts makes us feel special and give us energy to give more and care to the people most important in our lives.
So for this occasion, we put together a list of the best Valentine's Day Gift ideas because we believe that you can give something better as a gift to your loved ones than just a greeting card – that although may be adorable, we believe you can do better.
In the following guide there is something for everyone to have a fruitful Valentine's Day this year and for many years to come, from simple classic gifts like flower bouquets, to more unique options such as a notebook entitled "Why I love you." One thing goes for every item we choose is that they are all thoughtful gifts that are interesting and beautiful as much as they are practical.
Of course, you may ask yourself, why not think of a winter dinner date or, for example, a trip or an outdoor excursion, and we share your opinion, because these experiences are worth more than tangible gifts that are bought from the store!
But why choose between two? While you can give your partner a night or a day to remember, you can give them a tangible gift even if it is small but special to make this Valentine's Day as special as possible.
So let's start with our Valentine's Day Gift guide:
Cartoon portrait bringing together loved ones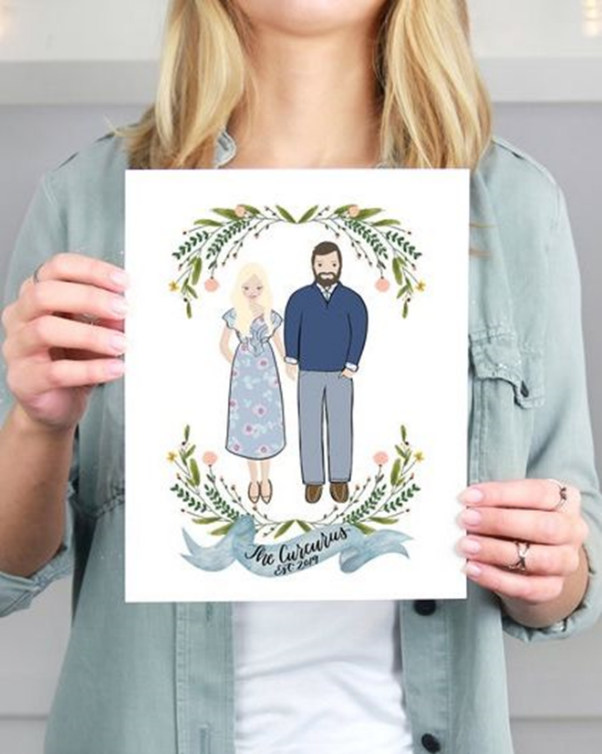 This cute cartoon look of these specially drawn pictures is an incredibly cute way of expressing your love for your other half. Cartoons are attractive as we are in a rush of photography and photography is available to everyone who owns a phone. Rely on one of the town's design and graphic artists, or team up with a designer on Behance and choose your cartooning look. You can make the design funny and while sharing it with the other party, you can exchange a laugh. You can also hang the drawing on one of the walls of the house, the idea is new, and is guaranteed to make your partner feel extra special.
A Notebook Titled "Reasons Why I Love You!"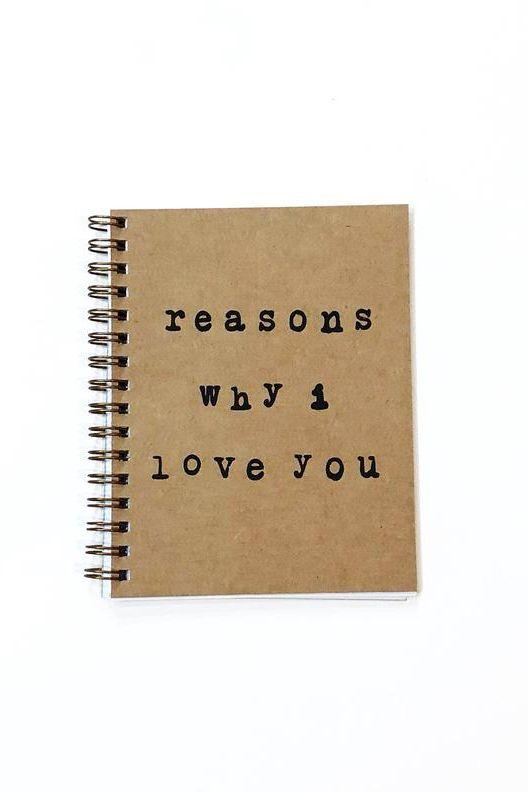 Words are priceless, and whatever the material value of the gift is, there is nothing more precious than the sincere feeling and personal and spontaneous expression of love between lovers and friends. You can fill this simple yet special diary with the reasons that make you love your partner, your girlfriend, your mother, your sister, or whoever holds a special place in your heart. It is a very emotional expression and a reflection of the spontaneity of feelings and sincere love, and among our list, it is one of the most personal gifts that reflect the privacy of the relationship and the details that you shared with someone that only you two know.
A Frame for an Instagram Collage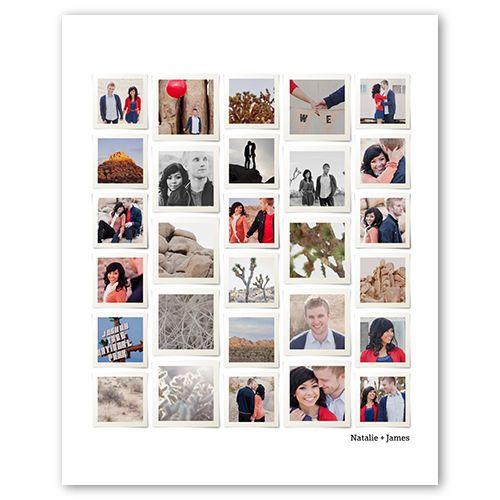 Our Instagram pages are filled with many pictures of all of our favorite memories, so why not choose a bunch of your favorite Instagram photos and then put them in an elegant collage and frame it as a gift. You also have the ability to apply visual effects that make them all look similar and in coherence. Then, just go to a photography shop and have it printed and framed. It would certainly make a very nice and thoughtful gift.
A Coffee Mug Warmer & Mug Set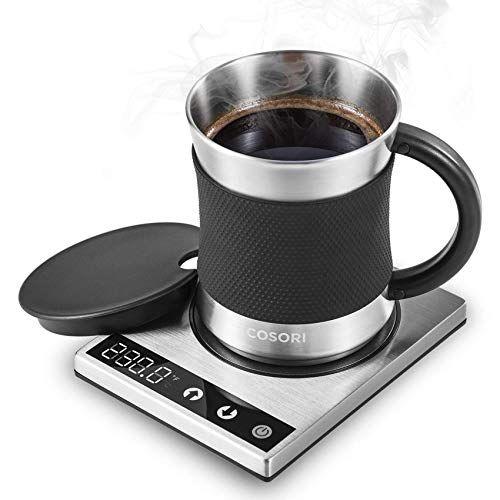 Valentine's Day comes in the winter, and as much as our feelings are hot, we also like to enjoy a cozy hot drink in this cold season, a mug warmer and a mug set would be a great idea as a special gift to keep your loved one's cup warm all morning. It is an easy and fast tool to use. As much as it is innovative, the idea of this gift is also very practical as it allows you to take the mug outside during times of work or morning outings by car.
Personally Engraved Necklace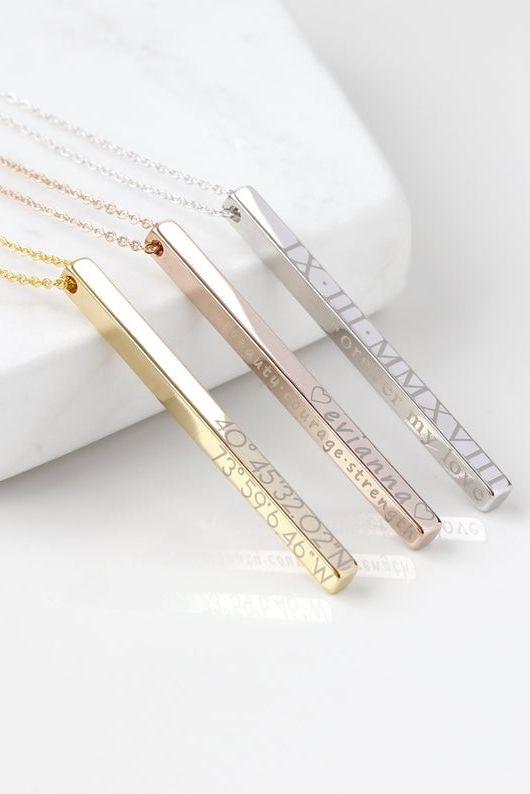 We are back with written words again, there is no doubt that jewels are a valuable gift, but what about personalizing it by writing letters or words through which we express our feelings and our desire for these notes to be a lasting memory. It's a great idea, and as long as a person wears that gift, they'll be reminded with your love and genuine emotions.
A Customized Cutting Board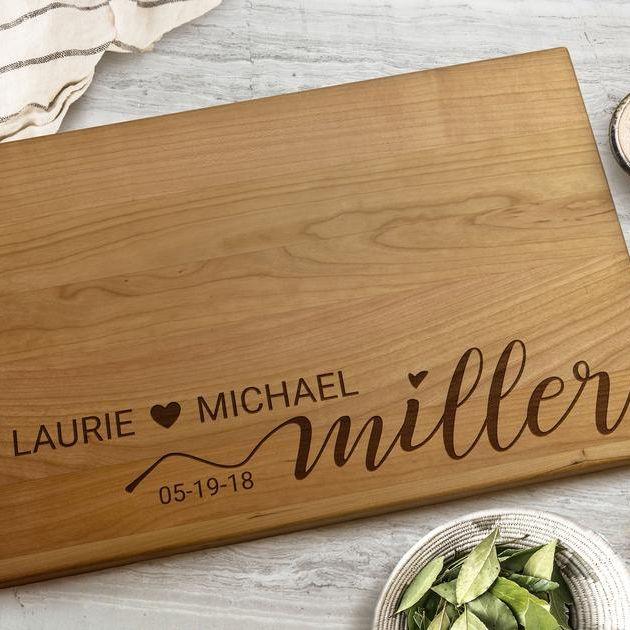 You can include a simple heart design on the cutting board or write a name, which is both a romantic and practical gift. It can always and forever be used as a memory lingering. Gifts, when they are everyday items, will have a lasting impact on the emotions of the person who receives them.
Heart Shaped Mini Waffle Iron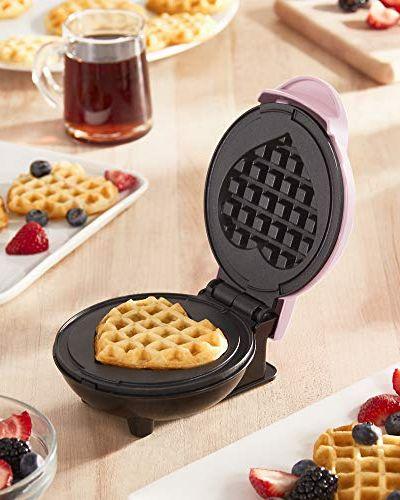 Who among us does not like waffles, and as much as we love preparing it, the results are more loving with this mini waffle maker which is more than just useful and practical. And with the heart shaped template, you can create your loved one's breakfast to look like a heart with a very cute and creative look, how emotional it will be when your partner wakes up to find such breakfast ready on the table.
Shop for the best Valentine's Day Gifts from AliExpress
You can shop for the best Valentine's Day Gift which you can customize to present to those you love, with a variety of purchase options, as AliExpress store provides packages for a variety of products and within all sectors, including fashion, accessories, electronics and more. AliExpress offers seasonal and regular offers that aim to save customers' purchasing experience and give them more free shopping options.
Back your shopping up and save more through Yajny's exclusive AliExpress cashback service
On Valentine's Day, you can shop for AliExpress's products from categories that cover everything that may come to your mind, and in addition to the Ali Express promotional offers, you can double the discounts and even earn some of your money back if you shop while using the exclusive AliExpress cashback service which available only on the Yajny website. This cashback service deducts a percentage of the money you spend while shopping and gives it back to you in the form of a cashback balance which you can withdraw and benefit from later using any of the methods Yajny has made available.