As the holy season of Ramadan approaches, it is the favorite time of the year for most Muslims to indulge themselves in all the festivities and spiritual traditions of the holy month. One staple form of these festivities is the Ramadan decorations we dress our homes in this time of every year to commemorate the holy month and spread the spiritual vibes.
This is not restricted to just homes, if you can walk down the street or go to the store, you will see Ramadan's vibes reflecting everywhere through festive decorations, such as lanterns, banners ornamental decorations, and lighting.
These decorations are not only to put up appearance, they help bring the family together and spread love, joy, and support between family members. Because when it comes to Ramadan decorations, you don't just go to the store and buy some ready-made items and call it a day, it is always a project that you work on yourself, or in most cases, a family project where the entire family comes together to think, create, and execute their love of the holy month.
However, because coming up with new ideas every year could be a little overwhelming, we -at Yajny- wanted to participate in your Family project by giving you a variety of new and unique decoration ideas for Ramadan so you start getting your house ready for the beautiful holy season. So check out our list of decoration ideas and DIYs, and tell us what are you planning to dress your home with this year…
1. Ramadan Banners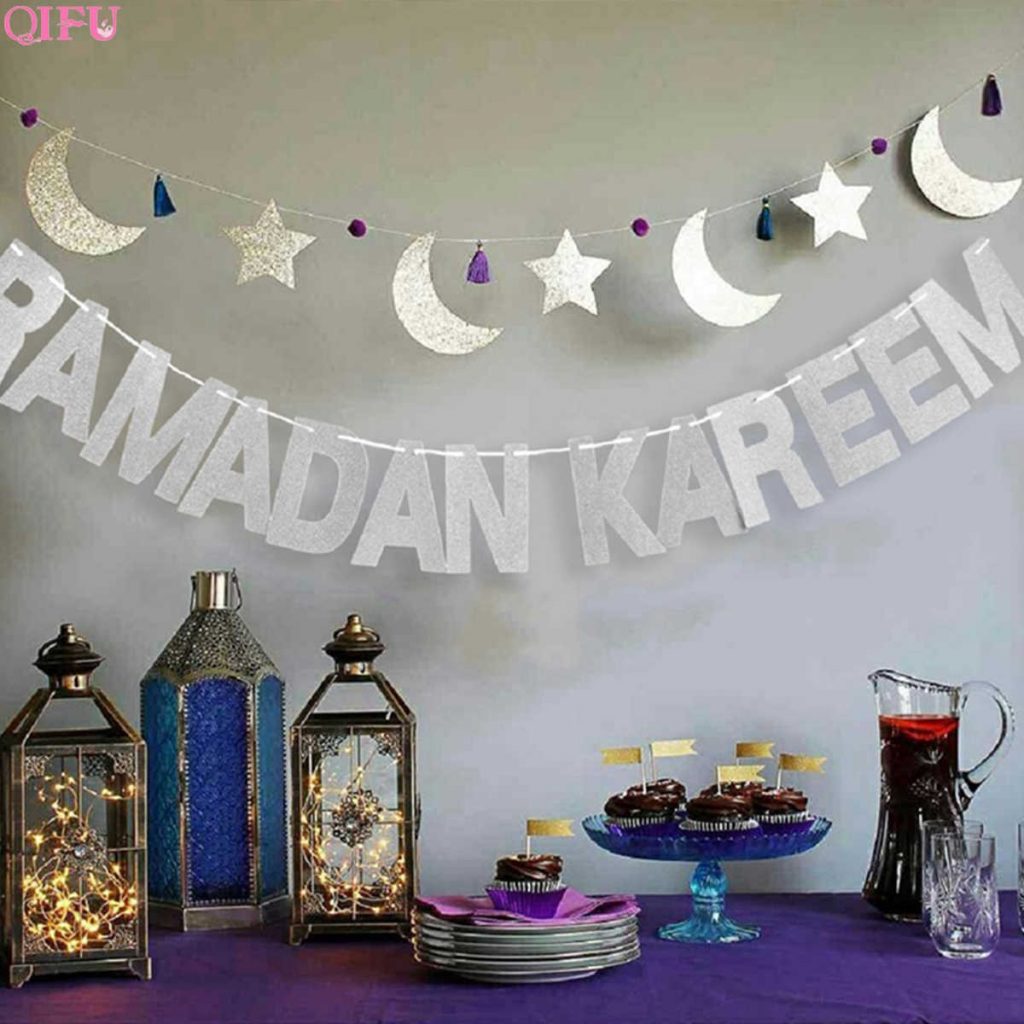 Embrace the holy spirit of Ramadan and add a festive touch to your home by decorating your walls and doors with joyful Ramadan banners and signs. They could be banners made of phrases such as "Ramadan Kareem" or a sign made of paper Ramadan lanterns, anything as long as it brings the spirit of Ramadan into your home.
2. Ramadan Lanterns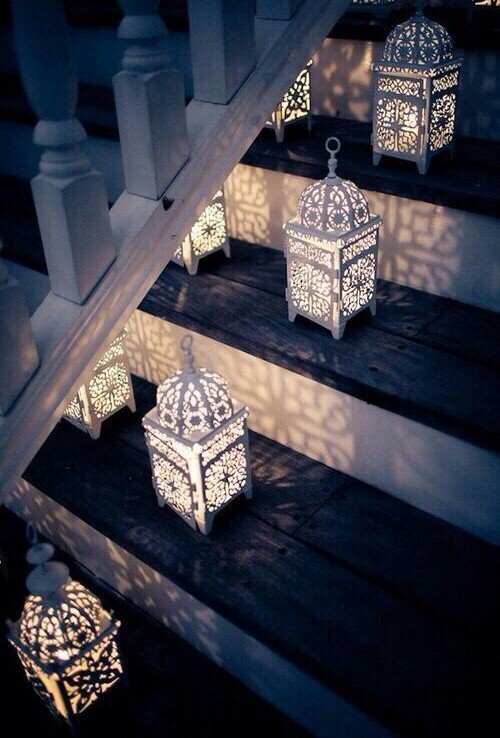 Lanterns are an essential part of Ramadan's festivities. Especially Luminous lanterns as they bring about extra joy and intimacy.
In fact, one of the first things most people in Arab countries do to welcome Ramadan is bring out luminous and ornamental lanterns to hang in balconies, around houses, and on stairwells in order to bring the holy festive Ramadan vibes to life.
3. Ramadan Displays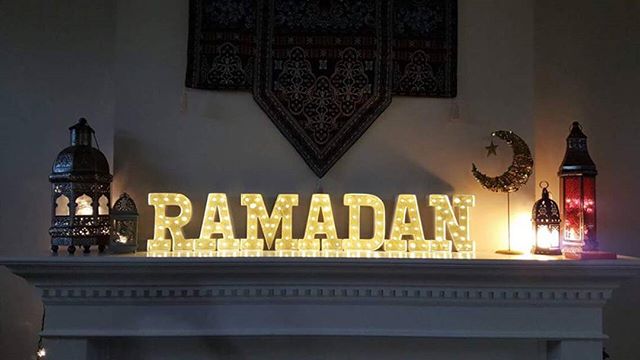 Pick a shelf or an empty corner in your house and use them to put on some decorative Ramadan displays. You could use luminous letters forming a Ramadan-related phrase, such as "Ramadan Kareem" or "Happy Ramadan". You can also add to this luminous display corner some more decoration touches, such as decorative prints, ornamental lanterns, treat jars, and so on. This corner will brighten up your house while at the same time, bring the Ramadan spiritual vibes to the atmosphere of your home.
4. Ramadan Calenders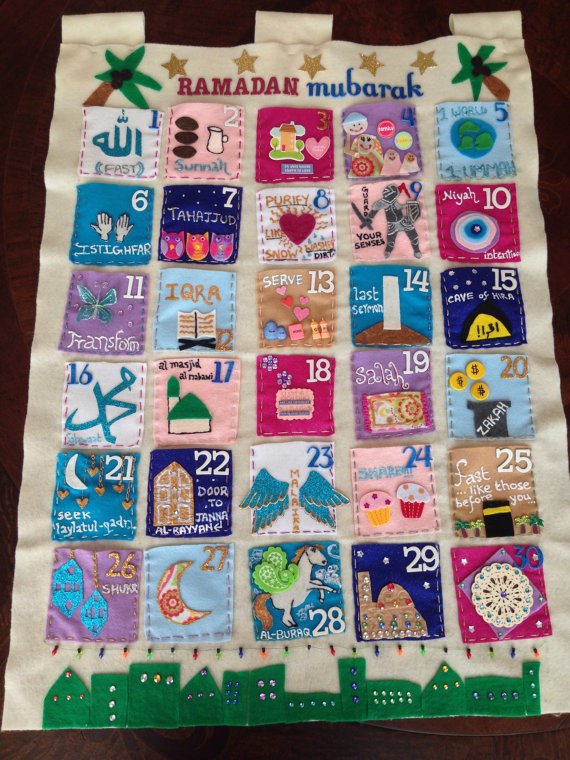 An ornamental DIY Ramadan calendar that you make with your little ones can bring such an intimate spiritual vibe to your home. Once you are done make it you can fill each slot with a Doaa, one for every day, and hang the calendar on the wall so that the entire family can get into the holy spirit too.
5. Ramadan Kareem Wall Decal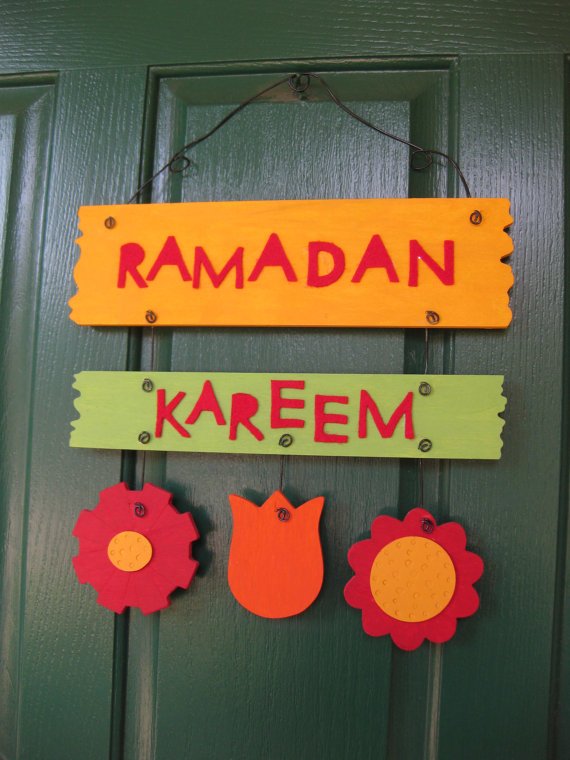 It wouldn't take so much effort or time to make this "Ramadan Kareem" wooden garland lettering, just a few hours of work/fun with your family to commemorate the holy month. You can customize its colors to go along with the rest of your house's decor, and you can also change the material if wood is not available on hand.
6. Eid Countdown Decoration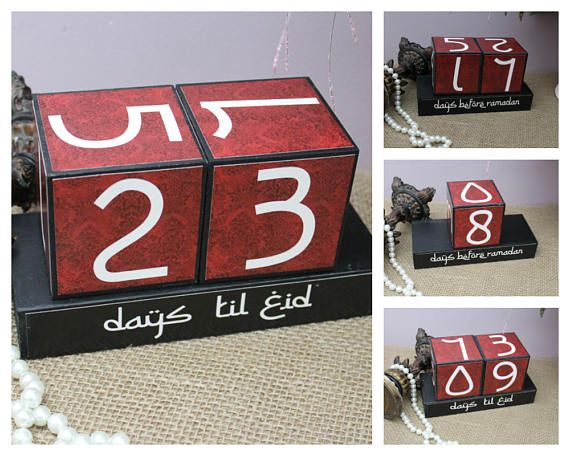 While we do enjoy Ramadan days, we also enjoy anticipating Eid El-Fitr and counting down for it, especially kids who start the Eid countdown from the first day of Ramadan.
You can take advantage of that and spice up the Eid anticipation by making an Eid countdown chart or tool such as the one shown above. If you want to go the extra mile, you can finish up your Eid decorations early and start putting them on display throughout the last 10 days of Ramadan to strengthen the anticipation.
7. A Personal Ramadan Tradition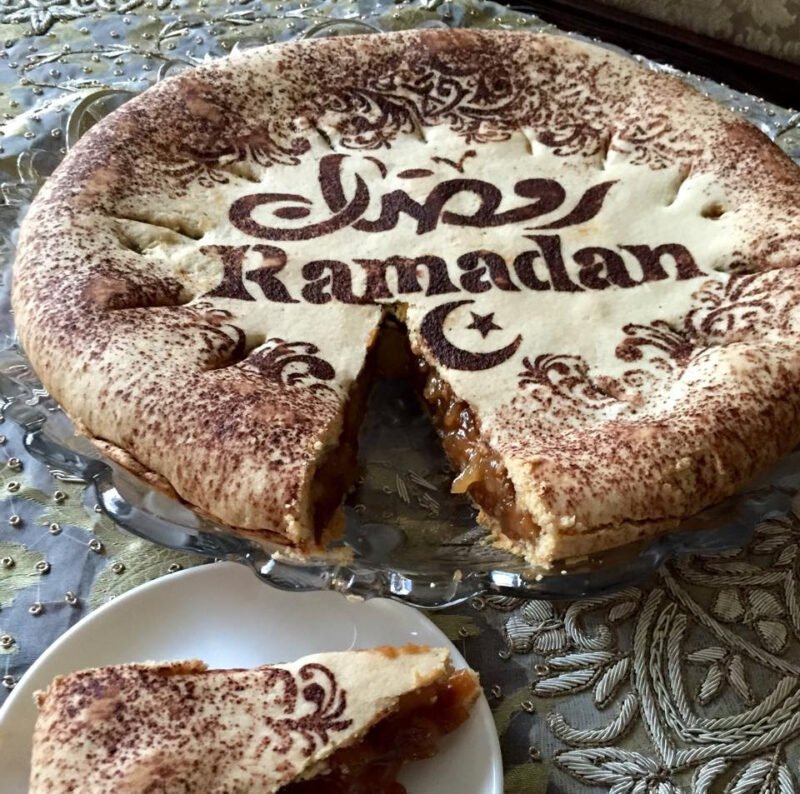 As great as all these customary traditions are, it is important that every family create their own set of Ramadan traditions.
You can, for example, hide the Eid gifts or Eid loans you got your kids in different spots around the house and arrange a mini scavenger hunt for them to find them on Eid day.
Something else that can be down throughout the month is to make every member of the family make a note of something they are grateful for each night at Iftar, then place all the notes in a jar and keep it aside until the next Ramadan when you can bring it out and have everyone read their notes on the first night for Ramadan so that you can all enter the month filled with gratitude and joy.
 8. Mini Star Lantern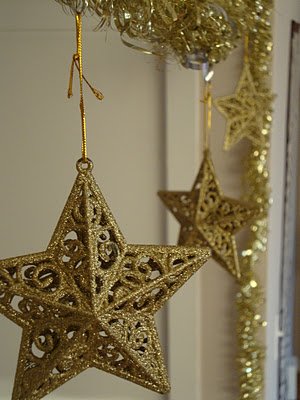 These captivating mini holographic lanterns can be strung up from the ceiling to bring an extra festive feel to your home. You can use them to frame a doorway, line up on a table, along an outside entranceway, or anywhere you feel like it, they'd basically look good anywhere.
9. Hanging Star Containers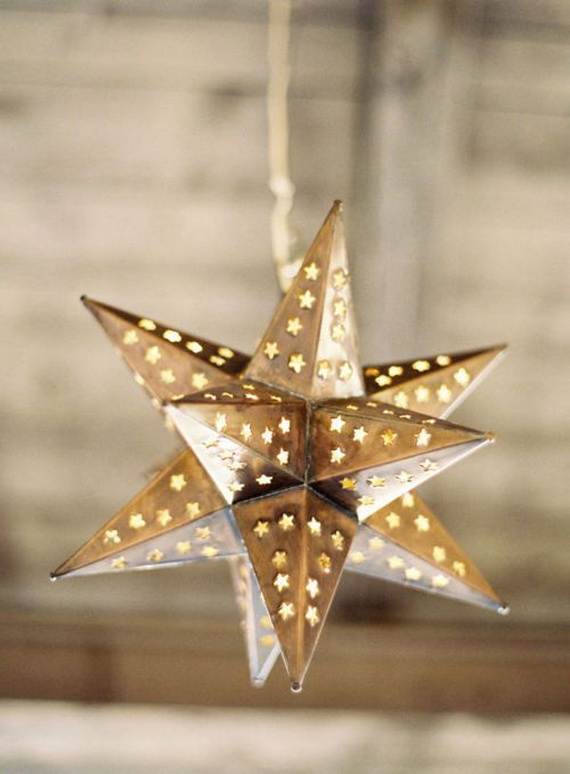 These star containers are a 2 in 1 decoration because, on the one hand, they are easily made handcrafted ornamental Ramadan decorations, and on the other hand, they act as practical containers or boxes where you can put nuts, chocolates, dates, small gifts, or whatever you choose.
10. Moon & Star Party Decorations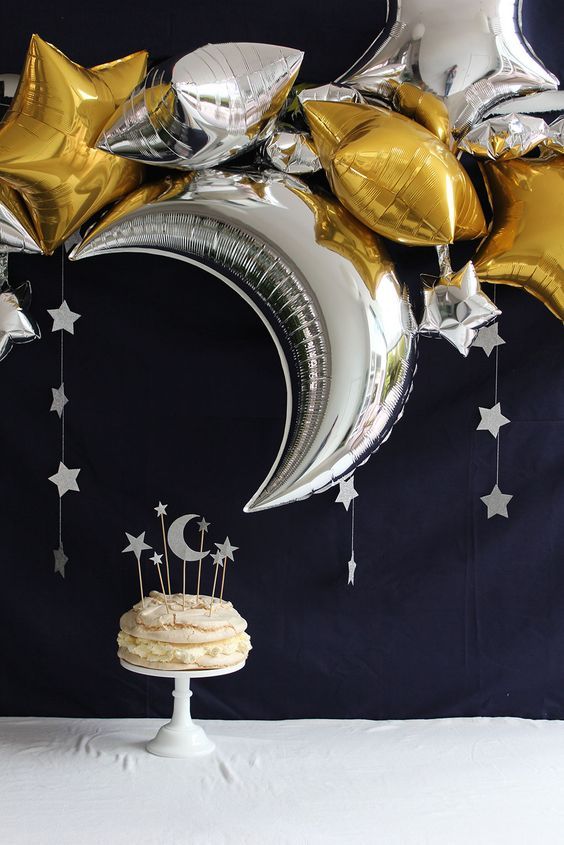 If you are throwing together a gathering or a party of any sort, then this party balloon pack consisting of stars and moon steamers is perfect to get everyone in the Ramadan celebration mood.
11. More Ramadan Banners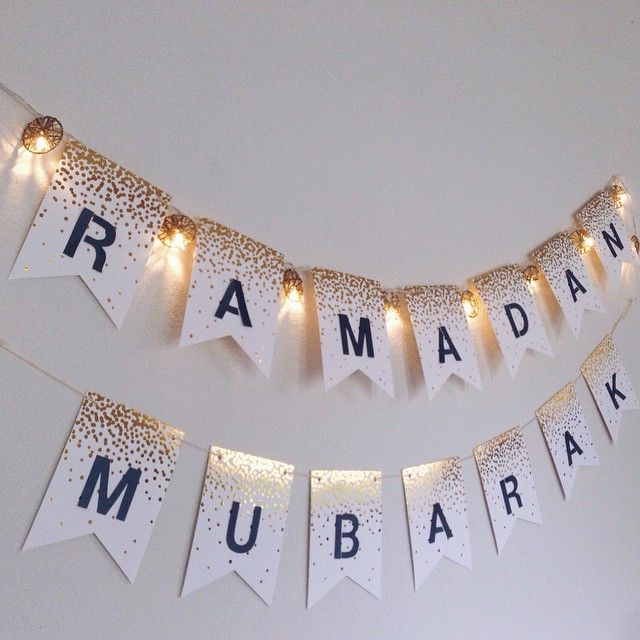 Making a 'Ramadan Mubarak' banner is the easiest DIY decoration out there. You can easily find a lot of different printable Ramadan banners like this on the internet, so you can always just print the letters and connect them, and Voila, you have got yourself a Ramadan banner. If you want to go the extra mile, you cam that paper banner you made on a string of light to make it even more festive.
12. Confetti Garland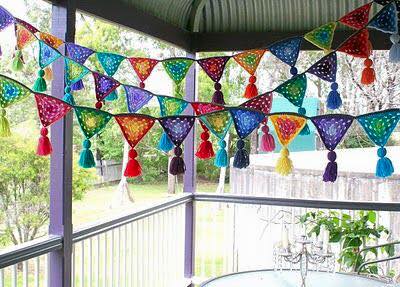 Nothing says festive like confetti garland, and there isn't a much easier decoration to get together either. Add metallic stars and other ornamental items to each confetti strand for adding a more artistic touch. These are perfect to hang up in your balcony, garden, or any open space around your house to give it a joyous cheerful atmosphere.
13. DIY Paper Lanterns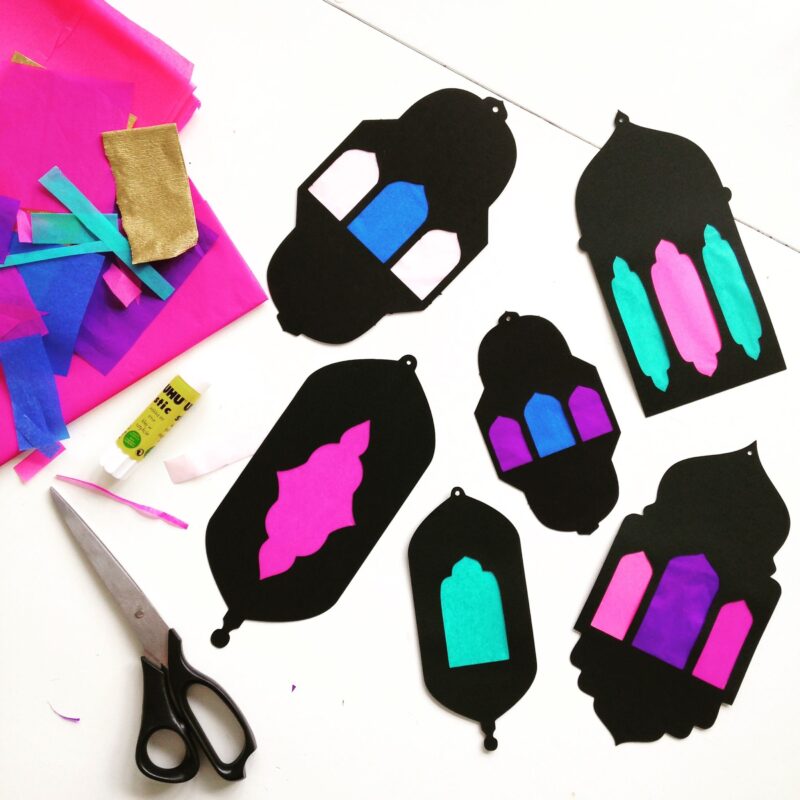 DIY paper lanterns are perfect to engage your kids and get them to feel involved in the Ramadan decoration process.
Using your scissors, make 4 paper lantern cutouts. Now you can decorate them with gems or confetti, or you can have your little ones color the, with markers or crayons.
14. Ramadan decorations for the kids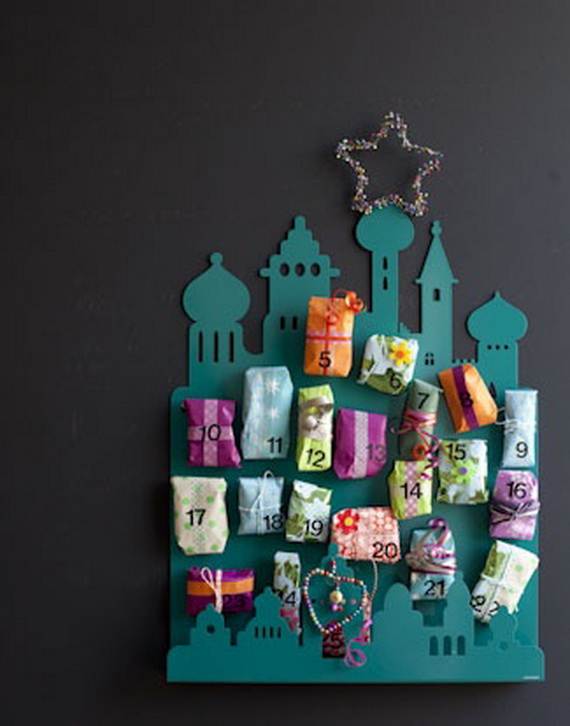 Getting our children into the Ramadan vibes is a very important thing to do at an early age, but not always easy. This Ramadan kids kit can get the job done for you. Make sure you make it a complete set and include in it a lot of Ramadan treats and festivities, such as Ramadan banners, balloons, table cards, and everything you know they'd enjoy with a Ramadan twist on it.
15. Spread the Love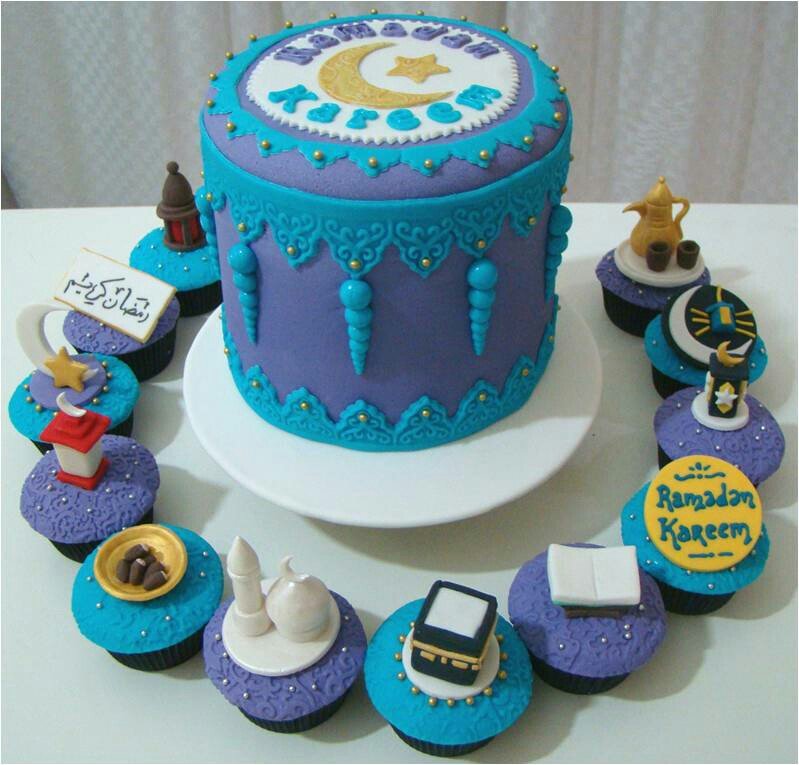 We all know that Ramadan is the season of sharing and spreading the love among our families and loved ones. And we also all know that nothing says love like cake does.
Bake some Ramadan-themed cakes and cupcakes and give them out to your friends, classmates, co-workers, or neighbors. You can also throw and Iftar party at your place and serve some Ramadan-themed baked goods to your guests to make the night feel extra special.
16. Make the kids feel involved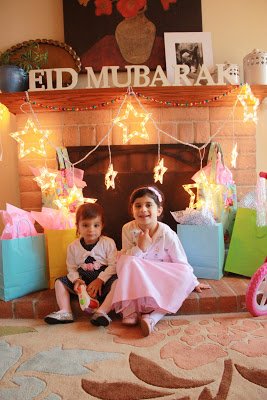 Like we said, it is important to make the kids feel included in all the Ramadan activities, even if they are not fasting.
Give them roles and decorating jobs around the house throughout the month. Encourage them to make their own decorations, such as artworks, paper lanterns, or garlands, and show your appreciation for their work by hanging it around the house.
The most important thing is to make sure you create a set of spiritual and cozy customs and traditions throughout this time of year to help connect the month of Ramadan with the feeling of joy, gratitude and family bonding in the minds of the children and adults alike.
Now that you've known ours, tell us some of your own Ramadan traditions that you do every year! We'd love to get more ideas from you.